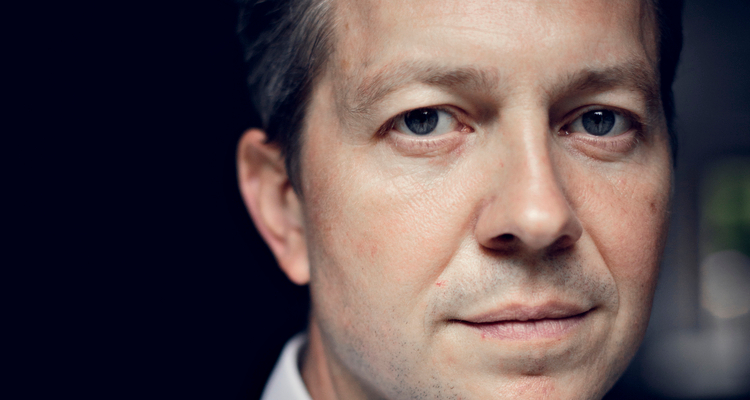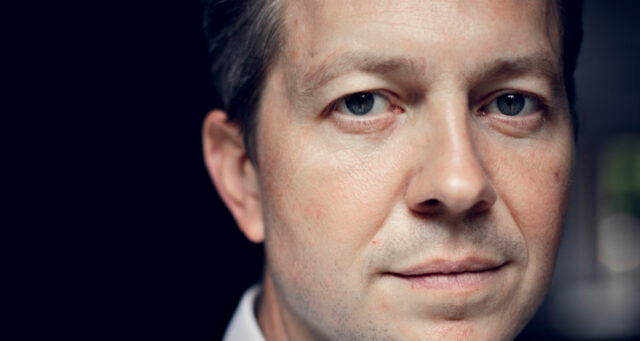 Evaxion Biotech leverages AI to fight cancer and infectious diseases
The development of new medicines is a long and costly process, often associated with uncertainty and risk. US listed Evaxion Biotech has developed an AI technology to better understand biological processes in the human immune system, with the goal of enabling discovery and development of more effective immunotherapies and vaccines faster and more cost-effective. BioStock contacted founder and CBO Niels Iversen Møller to learn more about the company, which recently presented uplifting phase I/IIa data regarding the two main candidates EVX-01 and EVX-02.
The core of Danish Evaxion Biotechs AI technology, fittingly named AI-immunology, is designed to translate vast amounts of data about the human immune system to make the understanding of its biological processes easier. By developing and leveraging AI technology, the company believes it has the potential to revolutionise the way immunotherapies and vaccines are discovered and developed.
The technology is used in three proprietary platforms: PIONEER, EDEN and RAVEN. PIONEER is designed for the development of immuno-oncology therapies, whereas EDEN is targeted towards vaccines against bacteria and RAVEN facilitates the development of viral disease vaccines.
Two projects in clinical trials
Evaxion is currently developing four drug candidates, out of which three are derived from the PIONEER platform and one originates from EDEN. The two main candidates EVX-01 and EVX-02 are currently in phase I/IIa and the company recently published promising results from the ongoing studies, which support initiation of phase IIb clinical trials.
EVX-01 is a patient-specific cancer neoepitope immunotherapy, developed for the treatment of metastatic melanoma, non-small cell lung cancer and bladder cancer. In the most recent data readout, EVX-01 showed an antitumour effect in most patients, with an objective response rate of 67 per cent, when used in combination with a PD1 checkpoint inhibitor in metastatic melanoma. Two of the patients in the study, corresponding to 22 per cent of the participants, achieved a complete response.
It's worth noting that the therapy given to each individual participating in the study was discovered and produced in just seven weeks. The next step in the EVX-01 project is a phase II trial in melanoma, set to start in December 2021.
Simultaneously, EVX-02 showed neoepitope-specific T-cell activation in combination with a checkpoint inhibitor in the first patients in the ongoing phase I/IIa trial in adjuvant melanoma. In this project Evaxion expects a phase II trial to start in the second quarter of 2022.
CBO comments
BioStock contacted Niels Iversen Møller, co-founder and Chief Business Officer of Evaxion Biotech to learn more about the company and the technology.
We now have a brief overview of what Evaxion Biotech does. But where did it all start?
– Evaxion was founded in 2008 by me and Andreas Mattsson, who studied bioinformatics at that time. Based on Andreas' work, we saw the possibilities of expanding the use of AI into drug development. We were driven by the aspect of decoding the immune system – if we could use AI to obtain a deep understanding of the immune system, we could develop new more effective therapies for diseases involving the immune system. We worked 5 years as true entrepreneurs, building the company on non-dilutive funding, taking no salary but just invested everything we had into the company.
– We then accomplished what we set out to do, which was validating the early versions of EDEN, demonstrating that the vaccine antigens EDEN had discovered against the bacterium S. aureus or more specifically MRSA, indeed protected mice against infection by the bug. Following the preclinical proof of concept, we immediately raised capital from a couple of family offices in the USA – and then things just exploded in terms of development of the technology, pipeline, and organization. That was an amazing transition. 
And where are you headed?
– Our goal is to become the world leader in AI-immunology. We continuously generate more data to help us become even better in decoding and understanding the human immune system and using this knowledge to develop new, more effective therapies. We have already come a long way in demonstrating the power of our PIONEER platform, which the data from our clinical trials in melanoma patients supports.
– This is just the first step for Evaxion. We hope and believe that our PIONEER platform for identifying neoepitope-based, truly patient-specific immunotherapies, has the potential to change the cancer treatment paradigm. And as we improve our AI-immunology capabilities and build our organization, we will simultaneously unleash its full potential based on which we will generate more product candidates in clinical development.
– Currently, we are applying our AI platforms to develop novel immunotherapies for cancer and vaccines for bacterial and viral infections. In the future, we plan to develop new platforms to address other conditions with a large immunological component such as autoimmune diseases and allergies to the benefit of an even larger group of patients worldwide.
– Our AI-immunology approach is not only highly scalable, the technology also learns from the data we generate making our therapies constantly better and better. This way of applying a constantly learning AI system may revolutionize the process of drug discovery and development. Through this approach we hope to become the google of the immune system enabling development of novel effective immunotherapies.
It is increasingly common to hear about companies leveraging AI in drug development. What sets you apart from the competition in the field?
– AI and its application in decoding the immune system to develop effective immunotherapies is the very foundation of Evaxion and we consider ourselves a pioneer within this space. For many years, we have used AI to decode the human immune system to understand the molecular and cellular mechanisms of disease. We apply this knowledge to develop AI-immunology platforms applicable across several disease areas. Put in other words, Evaxion is an AI-immunology platform company.
– Our platforms enable us to identify unique targets for cancer immunotherapies, against viral and bacterial diseases, and other disease areas in the future. Within cancer, our ability to make effective, truly patient-specific therapies in only 7 weeks has already been demonstrated. Our initial data are very encouraging, demonstrating that our technology works.
– Other companies also apply AI to discover novel therapies within some of the same fields as Evaxion, and some of these do perform quite well. What sets Evaxion apart from our competitors is that they are typically based on one delivery technology, i.e. mRNa, DNA or peptides. Evaxion is based on AI, and for each of our programs, we screen different delivery technologies to identify the most optimal for the specific indication. Our conviction is that you need to start with the right target to have the desired effect and this is where our AI-capabilites and platforms provides us with deep biological insights so we can identify good targets for new immunotherapies.
The candidates are currently being evaluated in melanoma. Why did you start in that indication?
– There is a large medical need globally to improve treatment outcomes for melanoma patients. Fortunately, we have seen improvement in treatment recently, and especially the approval of checkpoint inhibitors has been a major breakthrough in melanoma care. Unfortunately, we still only see a minority of patients responding and having a durable response to checkpoint inhibitors and melanoma remains the leading cause of cancer mortality.
– We know that in patients responding well to checkpoint inhibitor treatment, the response is partly mediated by neoepitope driven immune response cells. Therefore, we believed that combining our neoepitope-based therapy with checkpoint inhibitor treatment would create a synergist effect potentially expanding the number of patients responding to treatment and improving clinical outcome.
– So, melanoma was a logical first indication to test the potential of our PIONEER platform. With the data from EVX-01 we recently reported, demonstrating increased objective response rates and complete response rates I believe we see clear indications that this is the right approach. The benefits that our immunotherapies may bring to melanoma patients oblige us to expand to other cancer patients in the future.
An ever-present issue in biotech companies is finding funds for the ongoing development, what is Evaxion's status in terms of financing?
– Evaxion IPOed on US Nasdaq in February 2021, where we raised 30 MUSD. The reason for a US IPO was to get access to the largest capital market in the world. We are now investing the 30 MUSD in the development of our product candidates and AI-technologies. We have communicated to the market, that with the current investment rate, we have runway until the mid of 2022.
– Obviously – the successful outcome of our phase I/IIa with EVX-01, demonstrating and objective response rate of 67% including two complete responses obligates us, in the good sense, to get EVX-01 into phase IIb development so we can get this exciting AI-driven patient specific therapy out to patients. So, we are looking to raise capital that will take EVX-01 and EVX-02 through relevant clinical phase IIb studies.  
With two upcoming phase II studies with your main candidates, what are the most important activities for you during the fall and winter?
– The most important activities are to continue the work we have started long time ago, on getting clinical sites with a high patient flow that can help ensure planned recruitment to the trial on-boarded. We already have sites that are world-renowned melanoma centers on-board and we have the support of the KOLs at these centres. But we will continue that work.
–  Another important activity is to get EVX-03 through IND enabling tox studies, which is well on the way.
– With regards to our AI-technology platform, we focus on expanding on our proof of concept of RAVEN that may enable rapid discovery and development of new viral vaccines for emerging viral pandemic diseases, including future variants of corona virus. 
The content of BioStock's news and analyses is independent but the work of BioStock is to a certain degree financed by life science companies. The above article concerns a company from which BioStock has received financing.
Prenumerera på BioStocks nyhetsbrev