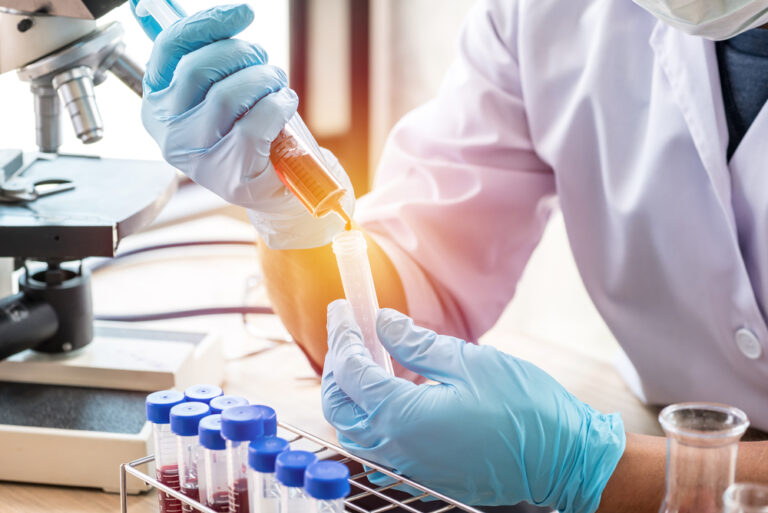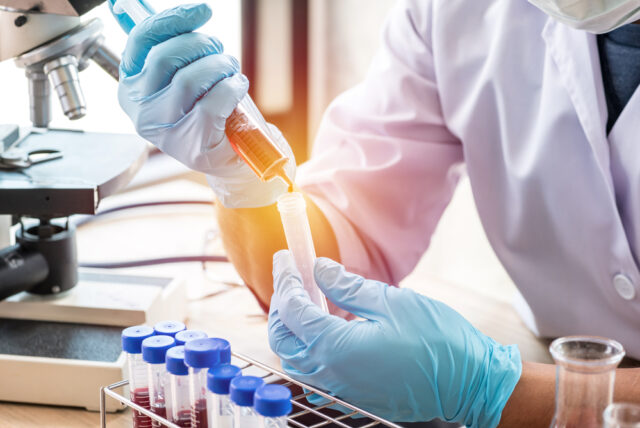 BioInvent's CEO on the benefits of a diversified portfolio
In just three years, immuno-oncology company BioInvent has expanded its project portfolio and advanced from one to soon five drug candidates in clinical phase I/IIa, raised nearly one billion SEK in venture capital and entered into agreements with global pharmaceutical companies. BioStock got in touch with President and CEO Martin Welschof, to get his recipe for building a successful, large international company.


BioInvent's main focus is to identify and develop novel, first-in-class immuno-modulatory antibodies for cancer treatment. In other words, drugs with completely new and unique mechanisms of action with the ability to strengthen, stimulate or activate the body's immune system so that cancer diseases can be combated.
The intention is that these antibodies will improve the effectiveness of checkpoint inhibitors, that is, the mechanisms that stimulate the immune system to attack tumour cells. The second goal is for the antibodies to activate anti-cancer immunity in those patients who do not respond to today's treatments.
Soon five ongoing clinical programs
BioInvent has, like the cancer therapy area as a whole, undergone a strong transformation in recent years. The company's project portfolio currently consists of preclinical and clinical programs, four of which are in phase I/IIa clinical studies.
In January 2020, BioInvent initiated a phase I/IIa study of the anti-TNFR2 antibody BI-1808, and, in March 2020, a phase I/IIa study of the new oncolytic vaccinia virus BT-001 together with partner Transgene.
BI-1206 is the leading substance in the BioInvent pipeline: BI-1206 in combination with Genentech's and Biogen's rituximab (marketed as Rituxan) for the treatment of Non-Hodgkin's lymphoma, and BI-1206 in combination with Merck's pembrolizumab (marketed as Keytruda).
With the start of the clinical studies for BI-1808 and BT-001, and the continued progress with BI-1206, BioInvent now has four ongoing clinical programs. The company is also in the starting blocks for a Clinical Trial Authorization (CTA) submission at the end of the year for the anti-FcγRIIB antibody BI-1607.
The CEO comments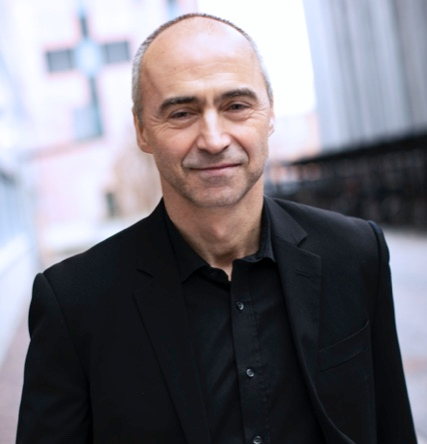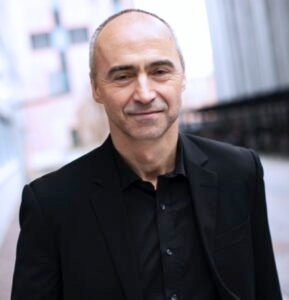 BioStock reached out to Martin Welschof, President and CEO of BioInvent since 2018, to find out what attracted him to want to lead the company's continued development and get his picture of where the company is heading in the next few years.
Martin, could you begin by giving us a brief overview of your professional background?
-I am a scientist by training, and I did my PhD and Post Doc at the German Cancer Research Center in Heidelberg. Although I value basic research, I have always more excited about applied research, which is why I joined the Biotech industry after my Post Doc. I started my career in Heidelberg but headed for international positions which led me to work in the SF Bay Area, Norway, Denmark, Ireland and now Sweden. This is my third CEO assignment.
What attracted you to becoming President and CEO of BioInvent?
– There were three main points, which were attractive for me.
– BioInvent is one of the few more integrated companies in Europe with research and discovery (targets and antibodies), manufacturing and clinical development under one roof. This is a very important competitive advantage. Secondly the team had built a unique technology platform, which had generated a risk diversified first in class candidate portfolio. This is no guarantee for clinical success but an excellent starting point. And thirdly, the BioInvent team is one of the leading teams internationally when it comes to antibody biology and production. These three points were the key reasons that convinced me to join the team in August 2018.
Can you describe the current immuno-oncology market and how your products fit into it?
– Immuno-oncology drugs are one of the greatest medical breakthroughs of the 21st century, significantly improving cancer survival rates, with the global immune-oncology market expected to reach USD 133 billion by 20251. Currently available therapies are only able to help a fraction of all cancer patients, leaving a high unmet need for additional novel immune-oncology treatment options. BioInvent's lead drug candidate, BI-1206, is developed to re-establish the clinical effect of existing cancer treatments such as pembrolizumab and rituximab, drugs with a combined global sales of approximately USD 21 billion annually.
The company has undergone a strong transformation over the past three years with soon five projects in clinical phase. What are the main reasons for this development, especially with regard to the company's internal organization?
– The developments would not have been possible without our fully integrated organisation that includes functions spanning from early discovery, through pre-clinical and translational studies, and where also the manufacturing of the antibodies is performed in-house. This provides flexibility and speed in the processes that few, at least Nordic companies, have.
BioInvent combine the flexibility and speed of the small development phase company in terms of decision-making processes, with a large company's ability to attract the best competencies. Do you think this has played a role in getting on the radar of a range of major institutional investors?
– I would say it's a combination of the fully integrated organisational structure just mentioned, and the high-quality research we do in-house that have enabled the company to attract a number of institutional owners, both foreign and Swedish.
Speaking of which, in February you carried out a directed share issue of approximately 962 million SEK to the US venture capital company Redmile, amongst others. How will the proceeds be used to reach future milestones?
– The strong financial position enables us for example to perform a pivotal clinical trial of our first-in-class anti-FcγRIIB antibody BI-1206 for the treatment of Non-Hodgkin's Lymphoma with the aim of receiving an accelerated regulatory pathway, of course given continued success in the project. 
With more international and Swedish institutional investors, the ownership structure has shifted from 60 to 70 per cent institutional owners in a short time. Why is this important to BioInvent?
– Obviously, we need a diversified ownership structure with different owner types represented, but the institutions create long-term stability and strength which are important factors for an optimal value-creation.
What do your business development strategies look like, in terms of building a global, fully integrated pharmaceutical company?

– We are actively working on business development, but, as we have the luxuary of being in a strong financial position, we can be selective. The large pharma companies nowadays tend to wait for efficacy data before they are stepping in, but we are also looking at potential geography-based agreements such as for the Chinese territory, if it make sense from a development perspective.
Finally, where do you envision BioInvent will be in five years' time?
– For this I would need a crystal ball. In all seriousness, by that time we should have achieved several interesting milestones with our broad and diversified portfolio. As already mentioned, we are executing a "multiple shots on goal strategy," and we only need at least one successful program, which should be feasible and would generate significant value. Based on the strong preclinical validation I believe we should have more than one successful program, which also would have attracted additional high-quality business partners.
The content of BioStock's news and analyses is independent but the work of BioStock is to a certain degree financed by life science companies. The above article concerns a company from which BioStock has received financing.
Prenumerera på BioStocks nyhetsbrev