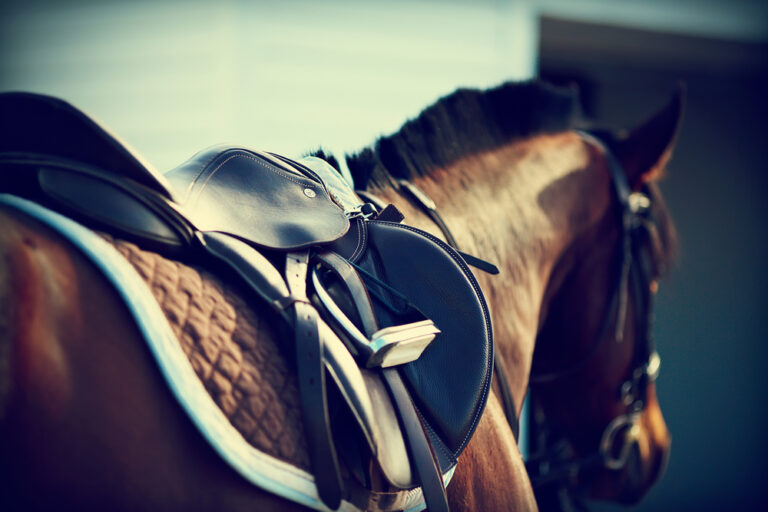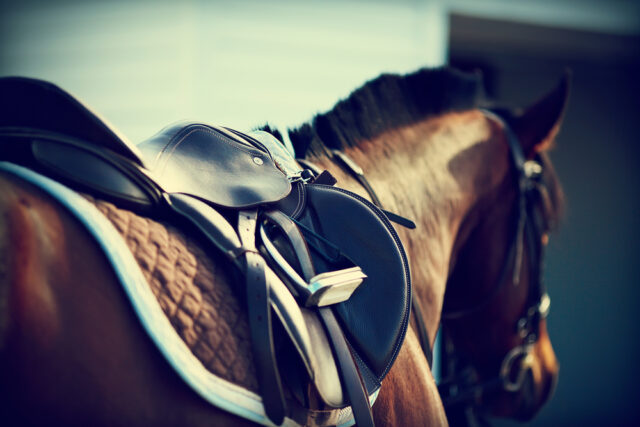 Xintela advances on several fronts
Advancements on several fronts – that's how Xintela's 2019 can be summarised. The work developing a stem cell-based therapy within the primary indication osteoarthritis in the knee progressed according to plan with backing from the company's main owner Bauerfeind AG. At the same time, the company has made important advancements in its development within glioblastoma, a project that the company intends to spin out to a subsidiary and distribute shares to Xintela's shareholders. Now, Xintela also has published positive preclinical results from a study in horses that lays the ground for future studies in humans.
About a year ago, when Xintela's plans for a share issue of approximately 24 million SEK were at an advanced stage, the German orthopaedic company Bauerfeind AG somewhat surprisingly became a major owner with an investment of 50 million SEK at a 100 per cent price premium. Thus, the plans for a share issue were shelved, and Xintela's ownership was given a stabile addition in the form of a well-capitalised long-term owner with good knowledge of the sector.


The relationship with the German company remains good, and, in November last year, Xintela announced that it had obtained a loan of 8 million SEK from the Bauerfeind group. In the end of December, the loan was converted to shares at 6 SEK per share, a sum considerably higher than the share price at the time (circa 4.20 SEK). This goes to show that Bauerfeind does not view their significant investment in Xintela as a short-term one.
Furthermore, Xintela declared that it had received a new loan of 10 million SEK from six new lenders at a monthly interest rate of 1.5 per cent. The new loan expires for payment on 28 June 2020 at the latest, which gives the company room to work towards a more long-term financial solution.
Cancer project to be spun out
As mentioned above, Lund-based Xintela has two R&D branches: the first, within regenerative medicine, is focused on osteoarthritis; the second is focused on the very aggressive brain tumour glioblastoma. The company has chosen, internally, to go all in on the former of these projects – regenerative medicine based on stem cells – which means that the cancer project will be spun out and developed further within the subsidiary Targinta AB. Xintela has announced that the spin-out will occur when financing has been secured.
Given that two projects are rather different, and that Xintela has had notable successes within the oncology area in the past two years, it seems only natural that the cancer programme move forward independently. The decision to spin out the company and distribute it to the shareholders in Xintela was made already in 2018, after the company had made what was then described as "exciting discoveries in other oncology indications."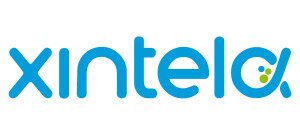 On 26 April 2019, Xintela announced that results from its glioblastoma study had been published in the journal Cancers. The results showed that Xintela's marker integrin a10 regulates important functions in glioblastoma cells meaning that it is a new potential therapeutic target for the treatment of glioblastoma.
The latest progress in the project was communicated on 11 December and came in the form of the identification of a function-blocking antibody against integrin α10β1 that inhibits the function of glioblastoma cells, including cell migration, and significantly reduces the tumour growth in an animal model.
When it comes to the non-specified discoveries made in other oncology indications, we were given a hint in the company's Q1-report for 2019 as to what these might be. In the report Xintela's CEO Evy Lundgren-Åkerlund stated:
»We have also extended our patent portfolio with a new application for the diagnosis and treatment of some aggressive types of cancer, including breast cancer, prostate cancer, pancreatic cancer and lung cancer. The Targinta team is working hard to analyse our integrin antibodies on tumour cells from various types of aggressive cancer, and the results will form the basis for future strategic decisions regarding the broadening of Targinta's activities into other cancer indications in addition to glioblastoma. All of the indications we are evaluating have a major unmet need for better diagnosis and treatment and represent major global markets«
Xintela's spin-out plans for the subsidiary should become reality during 2020, provided that an appropriate financing solution can be found. Otherwise, an IPO is the most likely alternative. What is clear though is that Xintela's shareholders are also part-owners in an oncology company that has already been able to show positive preclinical results in one the pharma industry's most investment-intensive – and most competitive sectors.

The cell therapy project progressing according to plan
Parallel to the oncology project, the development within Xintela's primary focus area, cell therapy, is proceeding according to plan. Today, the company is at a stage where preparations are ongoing for the production of stem cells at Xintela's own GMP site, and where all steps of the production process now are in place – a crucial milestone prior to upcoming clinical studies in osteoarthritis patients.
There is a great need for an effective treatment for osteoarthritis patients. Osteoarthritis is a degenerative joint disease that affects 630 million people the world over. There are no drugs today that can treat the disease, meaning that the market is dominated by anti-inflammatory and pain-relieving drugs. Until an approved product can be presented, it remains for the patients to, in the worst-case scenario, replace the affected joint with a prothesis, a surgical procedure associated with both high costs and with a considerable impact on the patient's life.
If we rewind the tape to early 2019, Xintela then announced that the company had submitted an international patent application (a so-called PCT) regarding quality-assured cartilage cells. The aim is that the application should lead to a broadening and extension of Xintela's patent for cartilage cells within cell therapy. Strengthened IP-protection would also mean an improved position for negotiations with potential partners and licensees of XACT, Xintela's test for quality control of cartilage cells during cell therapy targeted at cartilage injuries.
Several preclinical studies support Xintela's technology
Xintela has previously conducted a preclinical study in horses at Cornell University in Ithaca, New York. The study was performed on horses with post-traumatic osteoarthritis, a common condition following an injury such as a serious spraining of a joint. The results showed that Xintela's stem cells are safe to use and that they have a positive effect on the articular cartilage and the underlying bone following an injury.
On 15 February 2019, the company announced that they had published results from yet another follow-up study in the scientific journal Annals of Stem Cell Research. The article, found here, demonstrates and discusses the functional advantages of Xintela's selected stem cells.
In the article in question, stem cells – generated using the same method as in the previously-mentioned horse study – are characterised in different cell studies based on biological function. The selected stem cells showed a better ability to develop into cartilage cells and to bind to damaged cartilage sites compared to non-selected heterogenous stem cells. In short, this means that Xintela's stem cells potentially have an increased ability to treat injuries to the articular cartilage.
New publication in prestigious journal
Today, Xintela announced that the results from the company's stem cell study on horses have been published in the well-renowned scientific journal The American Journal of Sports Medicine. The article, which can be read here, shows that the stem cell treatment is safe and that it has a significant positive effect on both cartilage and bone in a joint with osteoarthritis. Furthermore, the article presents and discusses various mechanisms that might be involved in producing this positive effect. The study results will make up an important part of the preclinical documentation forming the basis for Xintela's next step – a clinical study in patients with osteoarthritis.
Positive dialogue with regulatory authorities
Yet another important component in the process was secured in September when Xintela received a positive response from Läkemedelsverket concerning whether their plan going forward is feasible for the first stem cell product, XSTEM-OA, to be studied in patients with knee osteoarthritis. Next, the first technical batches will be produced in order to determine that the production meets the regulatory requirements. After that, relevant authorities will carry out an inspection before they can grant approval for the production of stem cells for clinical studies.
The company's first clinical study, a phase I/IIa dose study evaluating the safety and preliminary effect of XSTEM-OA in patients with knee osteoarthritis, will be performed in Australia. The advantage of conducting the study in Australia is that the local authorities have extensive experience with clinical studies involving stem cells, as well as the fact that the costs of the study will be lower in Australia compared to Europe. The study will be carried out by Xintela single-handedly, but ,following its completion, the company will look for partners for continued clinical development and commercialisation.
Xintela is also proactively working on an evaluation of the next musculoskeletal indication for the stem cell platform XSTEM.
The market and financing
As new osteoarthritis treatments are being launched, the global market for knee osteoarthritis is expected to grow significantly, from almost 6 billion USD in 2018 to more than 10 billion USD in 2025. Thus, there is an extensive medical need for new treatment alternatives, which might explain Bauerfeind's interest in supporting the company in the continued development of a cell therapy product for treatment of knee osteoarthritis.
Well prepared for a new year filled with opportunities
Xintela enters 2020 well prepared to reach the next milestone, namely, to transform itself from a development company to a clinical phase company. The protocol for the knee osteoarthritis study was completed months ago and a CRO, as well as the clinics where the studies will be conducted, have already been identified.


The company is also working on securing production approval in order to purify stem cells of high quality from donated fat tissue. Together with BioInvent – a company with extensive experience of antibody production for clinical use – Xintela has developed an antibody that constitutes an important tool in the selection process, a critical step in the production process. Xintela has signed a contract with the clinic that provides donated fat tissue for the production of stem cells. Considering the authorities' strict requirements concerning safety, quality and documentation the value of all these elements being in place is hard to overestimate.
In light of the 10 million SEK loan and continued support from its strategically important major owner Bauerfeind, and provided that Xintela can secure and present a solution regarding the company's long-term capital need – here commercial collaborations and grants through EU financing are possible options – the company should be well equipped to maintain positive momentum in all projects during 2020.
The content of BioStock's news and analyses is independent but the work of BioStock is to a certain degree financed by life science companies. The above article concerns a company from which BioStock has received financing.
Prenumerera på BioStocks nyhetsbrev