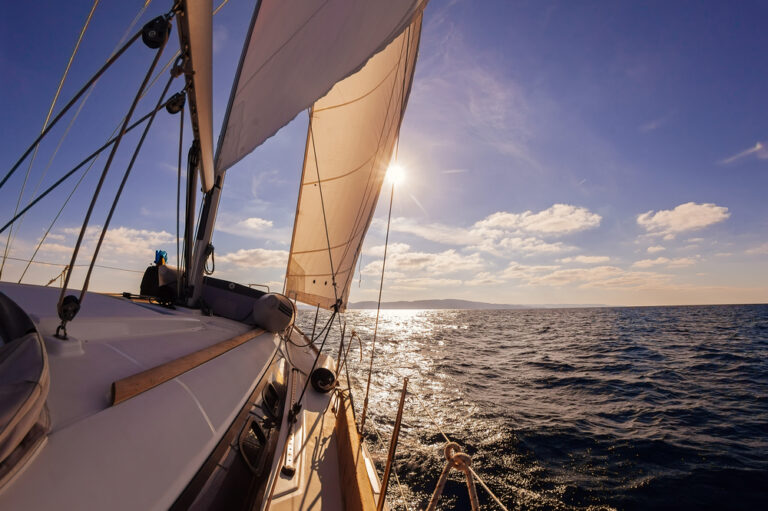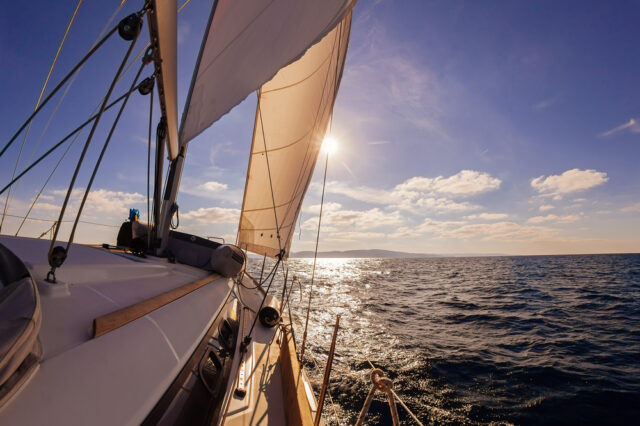 Strong first half of 2020 for Scandion Oncology
Ravaged by a pandemic, the first half of 2020 has not been a walk in the park for most companies. However, when looking at the year so far for Danish biotech company Scandion Oncology, the obstacles put in place by mother nature do not seem to have greatly affected the company, which has been able to reach several important milestones within its drug development. BioStock spoke to Scandion Oncology's CEO Nils Brünner for a review of the year so far and what to look forward to in the months ahead.
Scandion Oncology, which is listed on the Swedish stock market, develops drugs that overcome chemotherapy resistance in cancer patients. The company has three main candidates in its drug pipeline, all of which have shown their capability of counteracting cancer drug resistance in preclinical models: SCO-101, SCO-201, and SCO-301.
While the Covid-19 pandemic has put a damper on most businesses, Scandion Oncology has kept pushing forward, suffering very little backlash. In fact, Scandion Oncology has proven quite attractive for Swedish investors, as evidenced by the significant rise in value of the company's share over the last 12 months, putting it at the very top of Swedish stock performers.
SCO-101 in phase II
SCO-101, Scandion Oncology's top drug candidate, is currently being evaluated in a Proof-of-Concept clinical phase II study where it is combined with chemotherapy (FOLFIRI) in patients with FOLFIRI-resistant metastatic colorectal cancer. While the phase II study has suffered a slight delay due to the pandemic, patient recruitment has now resumed, and recently the company announced that the first patients had been treated with the combination for the first part of the trial measuring safety. The second part of the trial, where efficacy of SCO-101 will be the focus is expected to begin in September-October this year.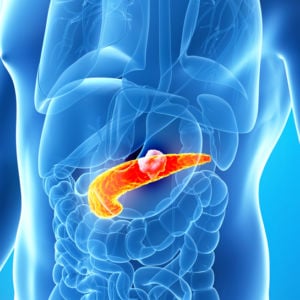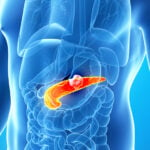 Meanwhile, July 31:th, Scandion Oncology released the first report on the ongoing study describing some of the results from the first cohort of 3 patients. Of specific interest is that Scandion Oncology could measure several effects of combining SCO-101 with chemotherapy: 1) They observed the expected increase in serum unconjugated bilirubin as a marker for SCO-101 exposure of the patients 2) they observed an increased effect of the expected effect of chemotherapy on white blood cell counts 3) they observed a stabilisation of the first patients tumour growth and 4) they observed a decrease in the blood levels of two liver enzymes (ASAT and ALAT) which are known to be increased in the blood of most cancer patients with liver metastases. The company has decided to include 3 additional patients on the first dosing level in order to learn more about the interactions between SCO-101 and chemotherapy.
Furthermore, as a secondary measure in the phase II study, Scandion Oncology has been analysing potential predictive biomarkers, which would propel the company into the field of precision medicine. In April, Scandion Oncology, together with academic partners, published an article in the scientific journal Cancers suggesting that two genes relevant to stage 3 colorectal cancer could be used as biomarkers to predict whether patients would be resistant or respond to irinotecan chemotherapy and therefore be selected for SCO-101 treatment, which would improve future clinical benefit from irinotecan treatment.
New indications for SCO-101
Earlier this year, Scandion Oncology was awarded the highest possible sum from InnoBooster, Innovation Fund Denmark – DKK 5 million – for a clinical phase II study of SCO-101 in combination with chemotherapy (taxanes) in metastatic pancreatic cancer. Last month, Scandion Oncology announced that they had submitted an application for initiating the clinical pancreatic cancer trial to the Danish Medicines Agency and the Danish Ethics Committee. The clinical trial is expected to begin in the fall this year.
Meanwhile, also last month, Scandion Oncology announced it had received a Eurostars grant of 800,000 EUR to study the effects of SCO-101 on antioestrogen-resistant breast cancer patients. The grant will be shared with Functional Precision Medicine experts 2cureX, whose IndiTreat test may help stratify patients based on SCO-101 sensitivity in a planned clinical trial.
Scandion Oncology will use its part of the grant to run a phase Ib study with antiestrogens and SCO-101 in patients with metastatic and antiestrogen resistant breast cancer. The two Danish biotechs will also share the grant with Erasmus University Medical Centre, whose role in the collaboration will be to perform additional preclinical studies.
Preclinical studies advance
Scandion Oncology's secondary therapeutic candidates have also seen progress so far this year; SCO-201 in particular has produced important preclinical results showing that it is a specific and potent drug capable of blocking the effects of a protein that leads to drug resistance in cancer cells. The findings were published in the international scientific journal Cells.
New collaborations
Not to be outdone, Scandion Oncology has taken steps to expand its work by entering several key collaborations. Besides the aforementioned collaboration with 2cureX, in June the company announced that it had partnered with Alligator Bioscience, a Swedish biotech working in the field of immuno-oncology (IO).
The two companies have signed a preclinical collaboration agreement to explore the antitumor effect of Alligator Biosciences CD40 antibody mitazalimab in combination with SCO-101 as a complement to chemotherapy in chemotherapy-resistant tumour models. They recently stopped by the BioStock studio for a joint interview, which you can watch here.
Show of faith from Chairman of the Board
In June, the company from which Scandion Oncology was once spun out, Saniona, decided to reduce its ownership in Scandion Oncology from 18 per cent to just under 15 per cent to help streamline the advancement of their own pipeline (which was reduced to less than 10 percent on August 1). In response, Scandion Oncology's two founders, CEO Nils Brünner and CSO Jan Stenvang decided to extend the lock-up period for their Scandion Oncology shares with an additional three months (until October 1, 2020).
Immediately thereafter, Scandion Oncology's Chairman of the Board, Dr. Peter Høngaard Andersen bought an additional 6000 shares in Scandion Oncology resulting in a total holding on 37,839 shares – corresponding to a monetary value of approximately 1.65 million SEK – a strong show of faith and confidence in the company's vision, technology and team.
Comment from the CEO
BioStock was able to speak with Scandion Oncology's CEO Nils Brünner to get his thoughts on 2020 so far, and what is in store for the company moving forward.
Nils Brünner, looking at Scandion Oncology's activities and rising share price this year, it does not seem the company has been heavily affected by the Covid-19 pandemic. Is there something we are missing?
– The Covid-19 pandemic did affect our access to patients for our trial with SCO-101 in metastatic colorectal cancer. However, with support from the clinical study sites, we managed to keep the study open and to recruit the first patients into the trial. We also used the time to prepare for our next clinical study being standard chemotherapy +/- SCO-101 in patients with inoperable or metastatic pancreatic cancer.
If you could point to a single event, which would you say has been the most important for Scandion Oncology so far this year, and why?
– Having the first patient to receive SCO-101 plus chemotherapy and observing that not only was this combination therapy well accepted by the patient but also that the patient did appear to obtain benefit from the treatment. This was for sure the most important point in the spring of 2020.
Despite the small delay in patient recruitment for the phase II study with SCO-101, are you pleased with how the study is going?
– I am very pleased! We have now passed the first treatment cohort. and are looking forward to continue the trial. With the very positive results from the first cohort, we have patients lined up for participation in the trial.
What do these results mean for the trial moving forward?
– We are all excited. When a study reports on positive results, there will automatically be a lot of patients who wants to receive the treatment. In the case of SCO-101 in colorectal cancer, the oncology clinics have many patients who due to acquired drug resistance will be candidates for SCO-101 treatment. Therefore, I foresee a fast and smooth recruitment for the rest of the colorectal cancer study. This is also based on the fact that we have included additional trial sites.
Looking ahead to the rest of 2020, what milestones do you expect Scandion Oncology to achieve?
– Again, the most important milestones will be to deliver the already defined milestones regarding our clinical testing of SCO-101. This means finalizing the colorectal cancer study and to initiate the pancreatic cancer study. Concurrently with running the clinical studies we will advance SCO-201 making it ready for clinical trials. Finally an important milestone will be to sign additional agreements with biotech and large pharma.
You recently announced that you and co-found Jan Stenvang have extended the lock-up period for your Scandion Oncology shares with an additional three months (until October 1, 2020). Why was this important?
– Having Saniona selling their Scandion Oncology shares has resulted in some uncertainty in the market. We wanted to give a clear signal to the market that the founders have a strong believe in Scandion Oncology. I think we managed to do that.
The company's Chairman of the Board, Dr. Peter Høngaard Andersen, recently bought 6000 shares in Scandion Oncology in a show of faith in the company. What was your reaction?
– First of all I am very happy to have Peter Høngaard as Chairman. He has a lot of experience and he always share this with the Company. In particular, Peter has a broad network within pharma and we use this network of his as a basis for our business development activities. Peter recently bought more shares in Scandion Oncology. I see this as a trust in Scandion Oncology and its management and we will do our best to create more value for our share owners.
Finally, what are your plans for the last weeks of this summer?
– So far my vacation in Denmark has consisted of several daily video conferences. However, there has also been time to be together with my children and grandchildren in our summerhouse in Northern Zealand.
The content of BioStock's news and analyses is independent but the work of BioStock is to a certain degree financed by life science companies. The above article concerns a company from which BioStock has received financing.
Prenumerera på BioStocks nyhetsbrev