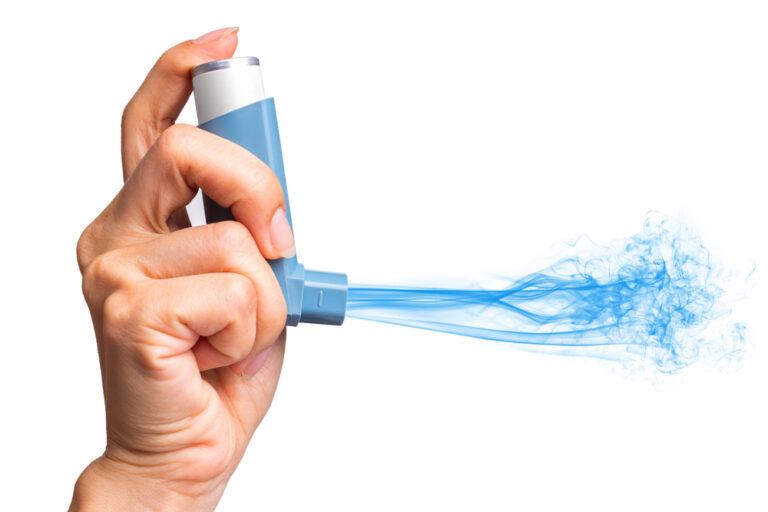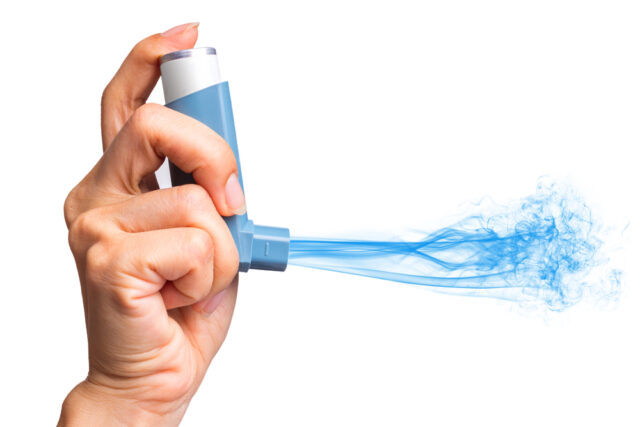 Spray inhalers – a major climate change culprit according to a new study
Compared to dry powder inhalers, spray inhalers are a significant climate change culprit. Furthermore, many patients would make the switch to a more environmentally friendly alternative if the medical effect was equivalent. These are the findings of two scientific studies. Iconovo's dry powder inhalers do not contain liquid gas propellant, thus being a good example of how therapeutic effect can be achieved without any major impact on the environment.
Administering drugs through inhalation comes with several benefits. For example, the drug reaches the intended organ directly which leads to fewer systemic side effects. Inhaled drugs are also fast acting. It is also worth noting that biomolecules are broken down and destroyed in the gastrointestinal tract, but, through inhalation, drugs can be delivered via the lung without being destroyed.
A more environmentally friendly spray inhaler to reach the market in 2025
One company that has chosen to go for spray inhalers is the Italian pharma giant Chiesi Farmaceutici. On December 4th, the company announced an investment of 350 million EUR to develop a new spray inhaler that, thanks to a novel propellant gas called HFA 152a, will ensure that the carbon footprint is on par powder inhalers. The target group is asthmatics and patients suffering from chronic obstructive pulmonary disease. A commercial deal has been signed with the medical propellant manufacturer Koura, and the inhaler will be available to patients by the end of 2025 at the latest.
The difference between pMDI and DPI
The FDA makes a distinction between spray inhalers (Pressurized Metered Dose Inhalers, pMDIs or just MDIs) and Dry Powder Inhalers (DPIs). A crucial difference is the fact that pMDIs consist of liquid gas propellant (aerosol) where the drug is delivered through a pressurised mechanism. DPIs, on the other hand, are driven by the patient breathing in and are optimal for use at higher inhalation flows.
In a recent issue of BMJ Open, researchers at the British National Health Service (NHS) published results from a study comparing the greenhouse effect of the two types of inhalers, based on Great Britain's 4.67 million asthmatics. The results are also interesting from a global perspective as circa 235 million people suffer from asthma globally.
The problem with pMDIs is not carbon dioxide (CO2) – the most common greenhouse gas – but rather two types of hydrofluoroalkane (HFA) that represent a much smaller part of greenhouse gas emissions but are also considerably stronger. Even the least greenhouse gas emitting spray inhaler was shown to emit HFA at levels equivalent to 10kg CO2 in the air under its life span of 200 puffs. The worst performer was a spray inhaler with emissions equalling more than 36 kg of CO2. Read more.
Dry powder inhalers – a better option for the environment
Unlike pMDIs, dry powder inhalers do not use any HFA-propellants, so any measurable carbon dioxide footprint comes from the manufacturing and waste disposal process, and the figures for this are relatively low. The results support previous research carried out by, e.g., Uppsala University and Glaxo Smith Kline (GSK).
Significant geographical variations
The fact that so many asthmatics use pMDIs has less to do with pharmaceutical effects than with local medical customs and practices. For example, in Sweden the prescription of spray inhalers is relatively low – circa 10 per cent of the total number of all prescribed inhalers.
But in Great Britain pMDIs make up roughly 70 per cent of all prescribed inhalers, leading researchers to estimate emissions reaching 635 000 tons of CO2 annually. If every tenth patient switched to DPI, the researchers argue, 58 000 tons of CO2 would be kept away from the atmosphere. This can be compared to the emissions from a car running on petrol and driving 234 000 000 kilometres or 5850 times around the world.
It should also be noted that a switch to a DPI is not always medically possible.
Developing inhalers is a complex process
Developing an inhalation product is a complex process and companies wishing to do so must, e.g., decide if the formulation should be in the form of dry powder or a liquid, as well as which type of inhaler is best suited to the chosen formulation.
Perhaps the most comprehensive problem is that pharmaceutical companies in general lack the competence needed to develop inhalers. Enter Lund-based Iconovo.
Iconovo's powder inhalers


Iconovo develops and sells dry powder inhalers and the company has identified the competitive advantage that comes with having a better climate profile. This gives Iconovo a head start on companies developing spray inhalers.
Furthermore, many of today's inhalers have a number of weak points, e.g., it can be hard to know how much of the drug is left in the inhaler and if you have inhaled the dose correctly.
Iconovo has solved this issue by displaying exactly how many doses are left in the device as well as a visual feedback showing when the dose is ready to be inhaled and when it has been inhaled correctly. In this way, the company hopes to simplify the treatment that patients, many of them chronically ill, are dependent on and have to undergo every day.
Three products are ready and one is under development
Iconovo has developed three products: ICOres, ICOone and ICOcap for outlicensing to generica companies and pharma companies. On October 25th, the company announced a strategic decision to invest in the development of yet another inhalation platform called ICOpre as well as a new dry powder formulation customised to ICOpre.
The investment should be seen against the backdrop of GlaxoSmith Kline's new inhaler Ellipta that is expected to dominate the inhalation market during the next ten years. Currently there are five different products in the Ellipta range and the sales for 2018 were worth almost 2.7 billion USD, a figure expected to increase to 5 billion USD 2024. The first patents for these products will expire during 2025 and Iconovo's aim is to be able to offer generic versions.
Institutional capital poured into the development
At the end of November, the company carried out a targeted share issue of 60 million SEK aimed at Andra AP-fonden, Fjärde AP-fonden and Länsförsäkringar Fondförvaltning. None of these have previously been owners in Iconovo.
The raised capital will finance the development of the new inhalation platform as well as strengthen the working capital in connection with the expansion of the business. The interest in participating in the targeted emission is a clear sign that institutional capital is drawn to, and believes in, Iconovo's concept.
The fact that Iconovo also has a pipeline of inhalation products with a low effect on the climate might also be significant as research has shown that, as long as the medical effect is equal, patients value the environmental aspect very highly when choosing their inhaler.
The content of BioStock's news and analyses is independent but the work of BioStock is to a certain degree financed by life science companies. The above article concerns a company from which BioStock has received financing.
Prenumerera på BioStocks nyhetsbrev