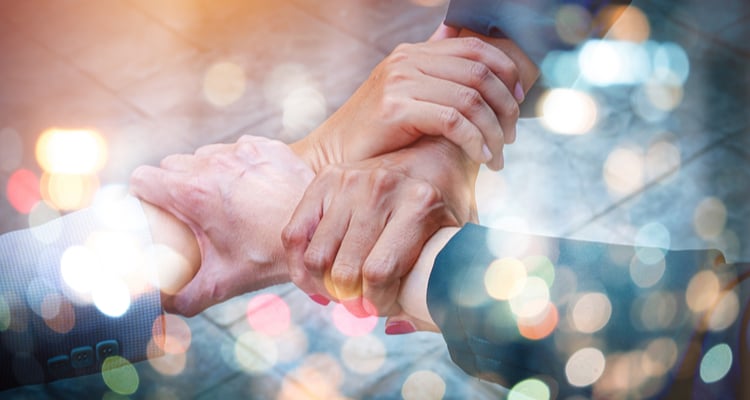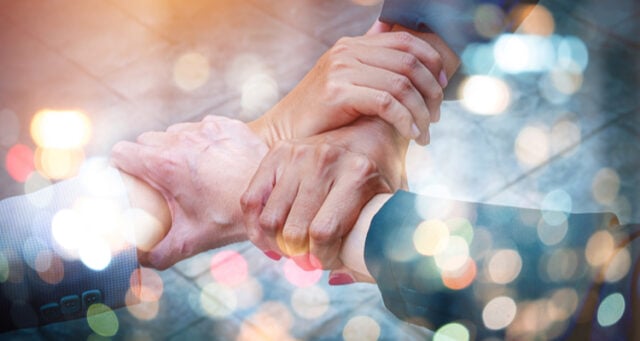 Scandion Oncology strengthens executive leadership
As its clinical development program intensifies, Scandion Oncology can start planning for its next phase of the company development and clinical trials of its top candidate, SCO-101, in metastatic colorectal cancer. This means the company is ready to transition into its next phase of development, and it took a major step in that direction by appointing Bo Rode Hansen to the position of CEO. BioStock reached out to the new CEO to learn more about what's in store for Scandion Oncology in the months to come.

One of the biggest challenges with current cancer treatments is that about 50 per cent patients develop resistance to such treatments. Danish biotech Scandion Oncology has taken on the task of mastering cancer drug resistance by developing drugs able to reverse this resistance and restore the cancer cells' susceptibility to treatment.

Reaching phase II and generating investor interest


The company started out in 2017 as a spin-out from the University of Copenhagen and another biotech company based in Denmark, Saniona. From then, under the leadership of Scandion Oncology's co-founder Nils Brünner, the company has been cultivating three drug candidates that showed the promising ability of counteracting cancer drug resistance, SCO-101, SCO-201 and SCO-301.
Now, three years later, the company's top candidate is in phase II clinical trial with metastatic colorectal cancer patients. The first patients are undergoing treatment with SCO-101 in combination with a common chemotherapy, FOLFIRI, to establish the right dose of SCO-101.
In the meantime, Scandion Oncology's other candidates have also made significant progress. In particular, SCO-201 has provided important preclinical results. The results were recently published in the international scientific journal Cells and showed that SCO-201 is a specific and potent drug candidate with the ability to block the effect of a protein that plays a key role in the ability of cancer cells to resist chemotherapy.
The work done by Scandion Oncology since its inception, and in particular since summer 2019 when the company received a capital injection of SEK 29.3 million plus SEK 12.2 million in warrants in a rights issue, has generated lots of interest from investors who see a company with lots of potential. In fact, within the last year, the company's stock has been one of the top performers on the Swedish stock market with an increase of over 520 percent.

A new phase for Scandion Oncology
Now, with SCO-101 in a phase II trial with metastatic colorectal cancer patients, and more clinical studies on the horizon, Scandion Oncology is beginning to explore potential partnerships for taking the candidate all the way through clinical trials and to the market. With business development coming into focus, the company is transitioning to a new phase of its development where it aims to strengthen its drug pipeline even further, and for that transition it has appointed Bo Rode Hansen to lead the company as President and CEO of Scandion Oncology.
Hansen, who has been on Scandion Oncology's Board of Directors since May 27th, has extensive experience from two decades within the lifescience sector, both in Europe and in North America. After earning his PhD in pharmaceutical sciences at the University of Copenhagen and his MBA in executive management at Henley Business School, Bo was an executive at Santaris Pharma A/S, where he played a major role in striking and navigating alliances with pharma giants like Roche, Bristol Myers Squibb, Shire, Pfizer, Wyeth and GlaxoSmithKline. Roche ended up acquiring Santaris and Bo transitioned to General Manager of Roche Innovation Center Copenhagen (former Santaris) and Global Head of RNA Therapeutics at Roche pRED. In 2018, he went to the US, where he became President and CEO of Genevant Sciences, a biotech company based in Cambridge, Massachusetts, USA, developing nucleic acid therapeutics and delivery mechanisms for new treatments. 

Evolution, not revolution
Hansen is taking on the role as of today, October 1, 2020. Meanwhile, Nils Brünner will transition to Chief Scientific Officer, where he will be able to put more focus on the clinical development of SCO-101 as well as the other candidates, which is, at the moment, still a key piece of the puzzle at Scandion Oncology. In a recent press release, Nils had this to say about the change in leadership:
I wholeheartedly welcome Bo Rode Hansen as the new CEO of Scandion Oncology. Bo has the needed business and scientific background to take Scandion Oncology forward. Personally, I am looking forward to getting the needed time to be fully involved with our preclinical and clinical teams. When I in 2018 accepted the position as CEO of Scandion Oncology it was a clear understanding that I wanted to be replaced as CEO when we had started the clinical phase II studies and initiated Business development. Scandion Oncology has now passed a number of significant clinical milestones and I think the time is perfect for Bo to take the wheel.

As pointed out in that same press release, the company is experiencing an evolution and not a complete revolution as it takes steps to reach the next level of its corporate and pipeline development. Moreover, the change provides the right balance and strength in the executive management team to take such steps.
BioStock recently had the privilege of having both Rode Hansen and Brünner over at the BioStock Studio for an exclusive interview about the change in leadership. Watch the interview here. However, BioStock decided to reach out to Bo Rode Hansen once again to get to know him better and learn more about the ongoing evolution within the company.

Bo Rode Hansen, how does it feel to have been appointed to CEO of Scandion Oncology?

– It feels very good and energizing. I always felt strongly for making a difference for patients struggling with cancer. Most people unfortunately experience encounters with cancer in their life. My family actually returned to Denmark because of cancer in the close family – so it feels very rewarding to join and take the helm at Scandion Oncology and try to make a difference. I feel humble but also well equipped to take the company to the next stage of its life.

You were on Scandion Oncology's board for a short while before taking on this position. Before then, how familiar were with Scandion and/or did you have any links to the company?

– I know Scandion from my work at the board. Also, having experience in the Scandinavian biotech scene, I have followed the interesting journey of Scandion emerging. I also knew some of the central people involved at Scandion from the past, but I was not in close contact with anybody at Scandion until Dr Peter Høngaard Andersen (Chairman of the company) reached out to me and portrayed his vision for the company.

What, specifically, about Scandion Oncology inspires you the most to be an effective leader?

– I am a big believer in collaborative and servant leadership as the most effective way to drive innovation. I see a strong balance between deep expertise in medical oncology, science, clinical development and life science business expertise in the leadership team and board at Scandion. This strikes a good balance for me to build upon. For me the most effective companies follow the science and stay focused so I will strive for that.

You have extensive international corporate experience within both biotech and big pharma. How much of that experience is within the oncology space, and, more specifically, within cancer drug resistance research? 
– Honestly, I think Scandion is a treasure trove of experience in cancer drug resistance and oncology already. I am bringing a different complementary skillset. To answer the question, I actually worked on drug discovery of novel cancer drugs early in my career – and over the years I have overseen alliances with big pharma and biotech companies with aim at developing therapies for oncology. Finally, I was an executive leader in Roche where I was part of the governance of one of the largest oncology pipelines in the industry.

Considering your background and your corporate experience, how important is the "business intelligence" that you bring to the table as Scandion comes closer to the market?

– Scandion is now at a point where corporate development starts to be relevant. I have been in the industry for a couple of decades. I spent a substantial part of that being engaged in turning revenue from R&D partnerships and alliances, which have given me the fortunate opportunity to be connected to a lot of people across the business.

In the video interview you and Nils had with BioStock last month, you mention SCO-101 being the company's top candidate, but that you're also building a pipeline of drugs. Do you believe that pipeline will extend beyond the current pipeline with SCO-201 and SCO-301?

– I see Scandion developing a pipeline of drugs to reverse cancer drug resistance. Our technology platform DEN50-R is tailored for identifying new development candidates. It is important to say that our pipeline will emerge in a balanced approach. The focus now is on getting SCO-101 developed not only in metastatic colorectal cancer but also in further indications. We will receive regulatory approval any day to start a new trial in pancreatic cancer. Subsequently, we will build and expand our pipeline.  We have the two other compounds in our pipeline and as stated a technology base allowing us to identify even more development candidates when we get resources to do so.

»I am a big believer in collaborative and servant leadership as the most effective way to drive innovation. I see a strong balance between deep expertise in medical oncology, science, clinical development and life science business expertise in the leadership team and board at Scandion. This strikes a good balance for me to build upon. For me the most effective companies follow the science and stay focused so I will strive for that« — Bo Rode Hansen, CEO of Scandion Oncology
You also mentioned the great potential in Scandion's drug pipeline and a vision for partnering with "big players in the pharma world" in the future. Could you expand on that, and maybe give us a timeline on when you expect that to happen?

– In our BD efforts, Nils and the team have presented the project to a large number of pharma companies. We will now intensify this, and I don't think it is unrealistic to assume that we will be in discussions to strike a deal on our lead compound within the next 12-18 months. As the data from our ongoing clinical development materialize, we are well prepared for conversation with potential partners.

Looking back at the first part of the year, what would you consider to be Scandion's most important achievement so far in 2020?

– Well, our first phase II with our lead compound SCO-101 is running virtually according to the original plan, thus we expect to finish part I of this trial in November and right away roll into part 2 of the trial. We have just received regulatory approval to commence our second phase II trial, which is in pancreatic cancer, and thus begin this now in October.
The company has attracted a lot of interest from investors over the past year. How do you plan on keep their eyes focused on Scandion Oncology in the months/years to come?

– By keeping our promises. Drug development is a bumpy and risky endeavor, but we managed to meet our milestones; only the coronavirus pandemic caused a minor delay. I understand the importance of focus and agility in the efforts of building value for patients and shareholders.

Finally, with Scandion Oncology having reached the clinical stage and preparing for the next level of development, how important is having a strong team dedicated to the company, and what will be your role in making sure the team strengthens even further?

– I would like to use this opportunity to thank our team at Scandion, they worked like crazy but without their hard work we would never have been at this stage where we are today. It is really a tribute to their success that the company is now entering the next phase of its lifecycle. I will now get into the saddle, so to speak, and allow myself to work with the team in the coming months to get fully embedded in Scandion. I will ensure that everyone in the team is allowed to spend their time where they bring most value and continue to build on competences as the company evolves.
The content of BioStock's news and analyses is independent but the work of BioStock is to a certain degree financed by life science companies. The above article concerns a company from which BioStock has received financing.
Prenumerera på BioStocks nyhetsbrev