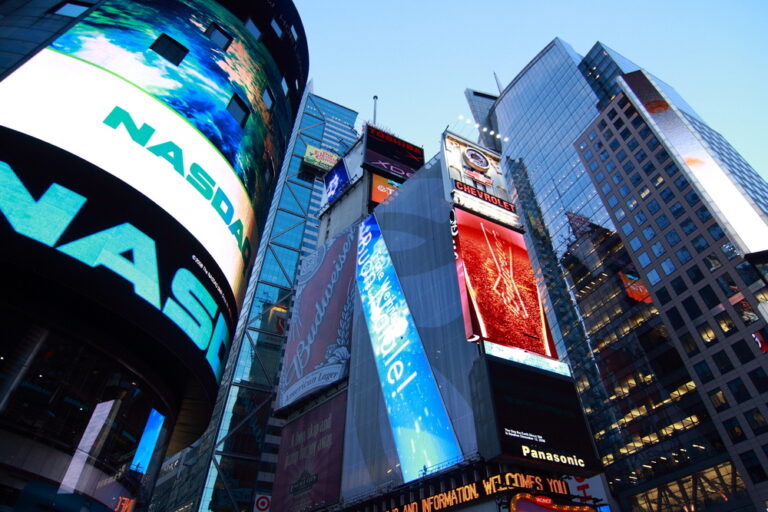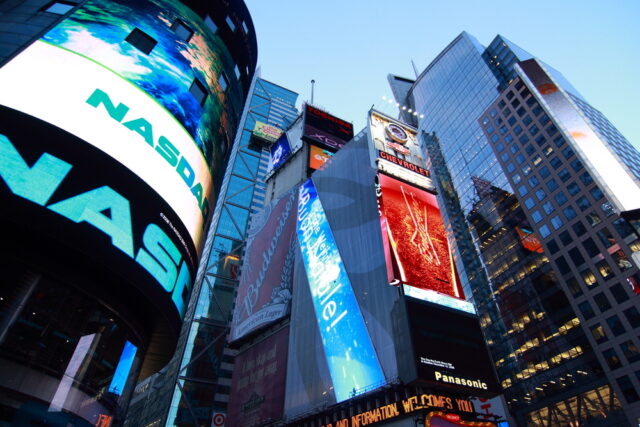 Saniona comments on the possible listing in the USA
On November 30, Saniona released its Q3 report and in addition to summing up important advances during the quarter, the report also made it clear that the biotechnology company is considering listing its share on Nasdaq USA. BioStock reached out to CEO Rami Levin at Saniona's headquarters in Boston, Massachusetts, who told us more about the potential plans.
Saniona's primary drug candidate Tesomet – a fixed-dose combination of the triple monoamine reuptake inhibitor tesofensine and the beta-blocker metoprolol – is being developed to treat the rare diseases hypothalamic obesity (HO) and Prader Willi Syndrome (PWS).
On November 23, the company communicated positive topline results from the open label extension of the phase II study with Tesomet in HO. The results indicated Tesomet was effective in reducing weight in HO patients as well as reducing metabolism that can lead to serious diabetic complications.
Prior to that, on October 9, Saniona received a written pre-IND (Investigational New Drug) notice from the US Food and Drug Administration (FDA). The feedback from the FDA regarding Tesomet for PWS and HO recommended that a supportive phase IIb study followed by a phase III study should be planned.
In PWS, Saniona expects to begin the Phase 2b study in the first half of 2021. In HO, Saniona is working on a plan, which it intends to present to the FDA, to ensure that should Tesomet receive regulatory approval for HO, its use would be restricted only to the appropriate patients. Once this is addressed, Saniona anticipates beginning the HO Phase 2b study in the first half of 2021.
Increased development costs when advancing the projects
Saniona's report for the third quarter was published on November 30, and when summed up, the operating profit was SEK -40.9 million (-26) and the result after tax was SEK -52.7 million (-27.7), which was mainly attributable to increased development and staff costs.
This is to be expected from a development-stage biopharmaceutical company as it advances into larger and longer clinical trials, as required to reach regulatory approval. This is why biopharmaceutical companies cannot be assed according to the same template of companies in other industries; developing new medicines requires significant upfront investment.
For example, an article published earlier this year in the Journal of the American Medical Association estimated that biopharmaceutical companies spend about $1 billion to bring each of their new drugs to market, when spending on failed projects is also taken into account. However, very successful drugs that achieve what is known as "blockbuster" status may generate more than $1 billion in revenue annually.
It should also be noted that, the process in drug development is time consuming and the need for additional capital throughout the development is greater than in other industries. When a company advances its clinical development through the phases, this leads to higher costs. Similarly, in Saniona, the increased development costs in Q3 were largely related to setting up the product manufacturing and clinical research operations necessary to begin phase 2b clinical trials in PWS and HO, which are much larger and more costly than previous trials.

The CEO comments
In the Q3 report, Saniona's CEO Rami Levin mentions that the company is considering the possibility of listing the company's share on Nasdaq USA, in addition to the already existing listing on Nasdaq Stockholm. BioStock contacted Levin to find out more about this.
Rami Levin, you are considering a parallel listing in the United States. Have you seen an interest from investors in the US that causes you to consider this option?
– Yes. Already in the directed share issue in August we attracted U.S. based healthcare institutional investors RA Capital Management as well as Pontifax Venture Capital, New Leaf Venture Partners and other U.S. and international investors. We have also seen interest and received inquiries from other U.S. institutional investors that have a deep understanding of our industry and the dynamics of the health care market – especially the U.S. market which will be our initial focus for the Tesomet programs.
In the report, you mention some benefits that a dual listing brings. Can you tell BioStock readers a little more about these?
– Saniona's mission is to discover, develop and deliver innovative treatments for rare disease patients. Ultimately, we intend to bring our medicines to patients around the world. Strategically, we will start in the US since this is where the largest rare disease market is as well as largest healthcare investor base. Thus, we believe access to U.S. patients, physicians and the U.S. financial market are critical for Saniona to unlock its long-term potential, and as such we are continuing to build our U.S. team and considering listing in the US.
– As I stated in the Q3 report, there are multiple potential advantages to Saniona listing in the U.S. One of the most significant potential advantages is increased access to a greater number of potential investors. The U.S. has a very large pool of experienced healthcare investors, and a U.S. listing would provide Saniona with increased visibility to these investors and make it easier for them to invest. A dual-listing can also increase liquidity in the share.
»We are in communication with the FDA on both the PWS and HO clinical programs, and we are also working with our team of clinical research organizations and contract manufacturers to prepare to initiate these studies. We look forward to starting the trials as expeditiously as possible«
You are as of today, fully financed for H2 2020 after the private placement of SEK 567 million (MUSD 65), the warrants of the TO2 series which contributed SEK 33.2 million (MUSD 3.6) and the sale of shares in Scandion Oncology. Are there plans to develop Tesomet for more rare diseases, which in that case would require more capital?
– In the long run, we believe Tesomet could have potential in other indications beyond HO and PWS. Right now, our primary focus is to bring Tesomet to the market for patients with PWS and HO. As discussed, we expect our existing cash resources to support completion of our planned Phase 2b clinical trials in both of these indications. The Phase 3 studies that the FDA recently requested will require additional resources, as would evaluation in clinical development for any other new indication.
Your topline result in HO was no doubt your most important milestone as a listed company. How do you see the potential for Tesomet today, compared to when you took over as CEO of the company in January?
– The Saniona team has made very impressive progress advancing Tesomet for HO since I joined in January of 2020. In April, we announced positive topline results from the double-blind portion of the Phase 2 HO study, and now in November we announced positive topline results from the open-label extension of the study, indicating that Tesomet was well-tolerated and improved body weight, waist circumference and glycemic control for the duration of the nearly year-long study. This is particularly exciting when you consider that patients and families struggling with HO currently have no FDA-approved treatment options.- We look forward to continuing our discussions with the FDA and clarifying the path to bring Tesomet to the HO patients who desperately need treatment options.
Finally, you expect to be able to start the phase IIb studies in HO and PWS during H1 2021. How is the work progressing in terms of determining the clinical study design for these projects?
– We are in communication with the FDA on both the PWS and HO clinical programs, and we are also working with our team of clinical research organizations and contract manufacturers to prepare to initiate these studies. We look forward to starting the trials as expeditiously as possible.
The content of BioStock's news and analyses is independent but the work of BioStock is to a certain degree financed by life science companies. The above article concerns a company from which BioStock has received financing.
Prenumerera på BioStocks nyhetsbrev