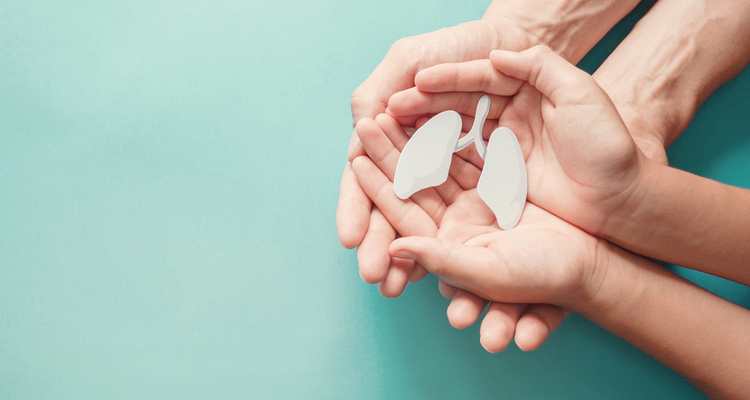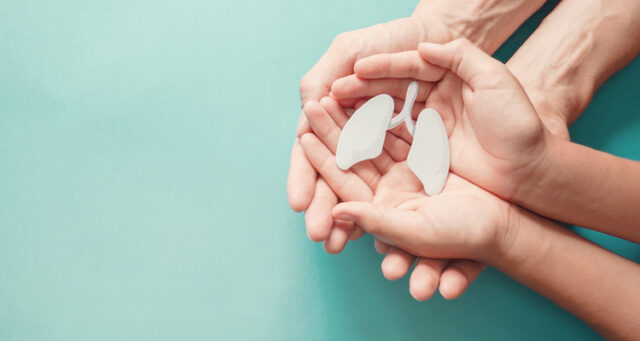 Respiratorius sees great potential for new COPD treatment
Chronic obstructive pulmonary disease is today one of the most common causes of death globally. Although the market for treatments for the disease is vast, it is largely based on medicines with old modes of action. This is something that Lund-based Respiratorius wants to change with its RESP9000 project, which aims to develop an effective tool in the fight against the disease. The company sees several value-creating milestones on its way to clinical testing.
Chronic obstructive pulmonary disease, or COPD, is a collective name for lung diseases that interfere with air flow in the respiratory system and lead to respiratory problems, such as severe asthma, pulmonary emphysema and chronic bronchitis. COPD is one of the most common and fastest increasing diseases. Today COPD is the third leading cause of death in the world.
Need for more effective treatments gives great global market potential


In most cases the disease is caused by smoking, but it can also occur in people who have spent considerable time in environments with polluted air. COPD is a deadly and progressive disease for which there is currently no treatment able to restore the patient's health. Instead today's treatments aim to prevent and delay the course of the disease. In the initial stage, non-pharmacological treatment such as smoking cessation and physical activity is recommended. Medication (via inhalers) is gradually prescribed for longer-term illness. At a later stage of the disease, the patient can also receive oxygen via a ventilator. In case of advanced COPD, lung transplantation may be necessary.
The market for the treatment of respiratory conditions is large; it accounts  for almost 10 per cent of all drug sales worldwide, representing a market of approximately 90 BUSD in 2020. Drugs for COPD accounted for more than half of this amount. A large number of the world's "big pharma" companies are represented in the field, including GlaxoSmithKline (GSK) and AstraZeneca.
Existing treatments – based on old mechanisms of action with unclear effect
Even though huge sums of money have been spent on development in this area, the vast majority of drugs intended to dilate the airways are based on old, already known mechanisms. At the same time, there is currently no clear evidence that existing drugs really improve survival and reduce mortality in COPD patients. The drugs are often single dose combinations of long-acting beta-2 stimulants (LABA) and long-acting anticholinergics (LAMA) as well as combinations with inhaled steroids (ICS).
Market leaders shift focus to oncology, providing opportunities for other players
One product in this field is Trelegy Ellipta, a triple combination drug from GlaxoSmithKline that recently received competition from AstraZeneca's Trixeo Aerosphere, also a triple combination. These two companies are also the only ones to have COPD drugs with new mechanisms of action approved. Mepolizumab from GSK and benralizumab from AstraZeneca are two biological injection drugs (monoclonal antibodies) that target COPD patients with so-called eosinophilic pneumonia.
However, with regard to the continued investment of the two giants in this area, this is more unclear. Despite their strong position within COPD, the two companies have recently discontinued several projects as part of a shift in strategy aiming to focus development resources more towards oncology.
One of the more interesting projects in the sector is ensifentrine developed by British-American Verona Pharma. Ensifentrine is an inhalation drug that has an anti-inflammatory effect and dilates the airways. This distinguishes it from other drugs available today, and the company is currently evaluating it in a phase III study.
Focus on small airways gives potential to fill a gap in the market
A project with similar properties to ensifentrine is RESP9000 developed by Lund-based Respiratorius. Within this project the company's main candidate RES030-085 is being developed, a candidate that also acts with anti-inflammatory properties and by dilating the airways. It has been shown to provide a complete relaxation of small airways isolated from human lung tissue regardless of how these have been contracted. Respiratorius' focus on small airways and an alternative mechanism of action means exciting opportunities and significant future potential.
During the development journey, the company's compounds have also demonstrated a relaxing effect on lung tissue from patients with reduced susceptibility to beta-2 stimulants, which points to an interesting opportunity to offer an adjunct treatment where current drugs that dilate the airways are not effective enough. In 2018, Respiratorius submitted a patent application for RESP9000 which, upon approval, provides market exclusivity in the countries covered by the application until 2038.
High activity and value-creating milestones on the way to clinic in 2021-2022
RESP9000 is currently in preclinical phase and the toxicological program has been initiated together with certified toxicological laboratories. The company has also started GMP production of the substance and process and formulation development is ongoing. During the winter months, the team expanded in order to increase the pace of the developmental work. Carl-Magnus Andersson joined as Director CMC (Chemistry, Manufacturing, and Control) andMia Sandberg Lundblad took on the role of Clinical Director. The goal is to be able to carry out the preclinical program during this year in order to obtain approval to begin studies in humans during 2022.
The content of BioStock's news and analyses is independent but the work of BioStock is to a certain degree financed by life science companies. The above article concerns a company from which BioStock has received financing.
Prenumerera på BioStocks nyhetsbrev