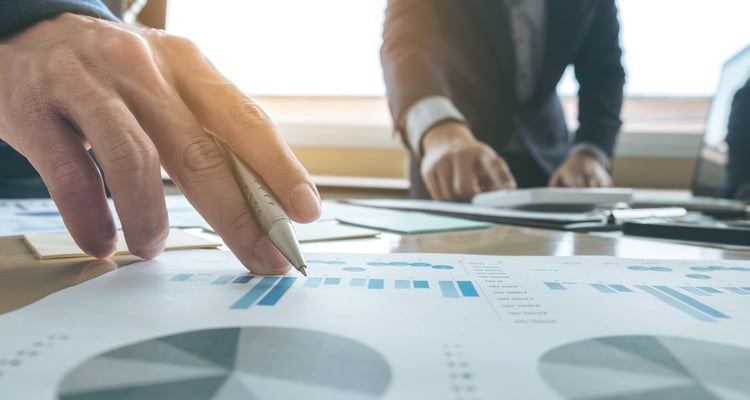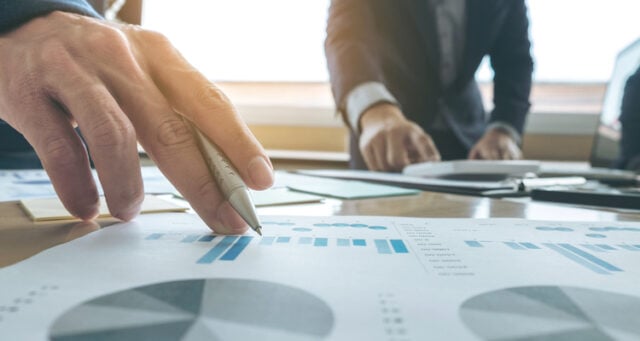 Q3 report indicates advancements for Ultimovacs
Ultimovacs is developing a universal cancer vaccine with the aim of inducing an immune response in cancer patients that is strong enough to fight off any cancer diseases. The company's recently released Q3 report indicates steady progress for its broad pipeline. One of the highlights of the report is the confirmation of primary endpoints from the phase I trial testing UV1 in Non-small cell lung cancer (NSCLC) patients.
Immuno-oncology biotech Ultimovacs develops a vaccine, UV1, that the company hopes will enhance a cancer patient's immune system so that it can fight off the cancer. UV1 is an off-the-shelf peptide-based vaccine that induces a specific T-cell response against telomerase, an antigen expressed in all cancer types, thus the vaccine is considered to be universal.
The company has a broad clinical development pipeline testing UV1 across a spectrum of cancer indications, including prostate cancer, non-small cell lung cancer (NSCLC), metastatic malignant melanoma, and mesothelioma. 


It is important to note that within the clinical program, Ultimovacs is focused on testing UV1 in combination with other cancer therapeutic classes, such as checkpoint inhibitors (CPIs) in order to mount a strong immune response against the tumour while simultaneously eliminating the tumour's ability to repress this response. Read more about UV1 and Ultimovac's clinical pipeline here.
Q3 report suggests steady progress
According to the company's Q3 report released last week, Ultimovacs has not been heavily affected by the Covid-19 pandemic and has been moving forward smoothly with its clinical development program. The most recent advancements come from two of the company's phase I trials with UV1: testing UV1 in combination with common checkpoint inhibitor (CPI) pembrolizumab (Keytruda) in Metastatic Malignant Melanoma patients, as well as evaluating UV1 in NSCLC patients.
Ultimovacs announced positive top-line results from the US-based malignant melanoma study at the end of September, where they reported an overall survival (OS) rate of 85 per cent in an initial cohort of 20 patients. After following these patients for one year after initial treatment, median Progression-Free Survival (mPFS) had not been reached, indicating that more than half of the participating patients had yet to show signs of disease progression.
BioStock has thoroughly covered Ultimovacs's work with malignant melanoma in an interview with Ultimovacs' Chief Medical Officer (CMO) Jens Bjørheim. In the interview, Bjørheim compares these study results from those with the cohort from another clinical trial in which patients with advanced melanoma without prior treatment history were treated with pembrolizumab only. Results from that study showed a lower OS percentage and a mPFS of 11.6 monthsfrom those patients – an encouraging sign that the UV1/pembrolizumab combination is more effective than pembrolizumab alone.
Phase I in NLCSC delivers positive results
In the NLCSC study, Ultimovacs reported five-year OS data in October 2020. Out of a total of 18 patients whose disease had not progressed after receiving at least 2nd line treatment with chemotherapy and who received UV1 monotherapy as maintenance treatment, there was an OS rate of 33 per cent and 10.7-month mPFS. The results confirm that the primary endpoints of safety and tolerability had been met and indicate encouraging initial signals of long-term survival benefit.
Furthermore, throughout the follow-up period, none of the patients experienced unexpected safety issues related to UV1, and none of the patients alive after 5 years have received other immunotherapy after the vaccination with UV1.
Jens Bjørheim explained the importance of these results in a press release:
»At the time of the study initiation, there were no checkpoint inhibitors available for treatment of this patient population. For patients that received a second-line of chemotherapy the expected 5-year survival rate was less than 5 percent. While our Phase I study is non-randomized and conducted in a small population, it is promising to see that UV1 was safe and well-tolerated and that using UV1 as a maintenance therapy could potentially provide benefit to patients in need of novel approaches«
NLCSC results accepted for publication
After the Q3 period, in early November, Ultimovacs added to the good news from the NLCSC study by announcing that their positive results from the phase I study had been accepted for publication in the highly reputable journal Frontiers in Immunology.
The announcement came with more details about the results, e.g., that the patients were divided into three dosage groups, with the highest dosage (700µg) resulting in the strongest immune response. Furthermore, the patients given the highest dose had a 4-year OS of 83 per cent compared to 39 per cent for the whole group of patients.
Good cash position moving forward
Overall, Ultimovacs's Q3 rapport showed progress in all of the company's pipeline projects, including its two phase II trials, INITIUM and NIPU. Moreover, in May the company announced its plans for a third phase II clinical trial in collaboration with a yet-to-be disclose big pharma partner. That study will be in a new indication and new UV1 combination.
While the potential impact of the pandemic is difficult to predict, so far, it has had a limited impact on the company's clinical program. Additionally, Ultimovacs reported a total cash position of 453.5 MNOK (approximately 430 MSEK), and based on current development plans and timeline, the existing funding is expected to last through the readout of primary endpoints in the phase II trials in 2022 and 2023.
The content of BioStock's news and analyses is independent but the work of BioStock is to a certain degree financed by life science companies. The above article concerns a company from which BioStock has received financing.
Prenumerera på BioStocks nyhetsbrev