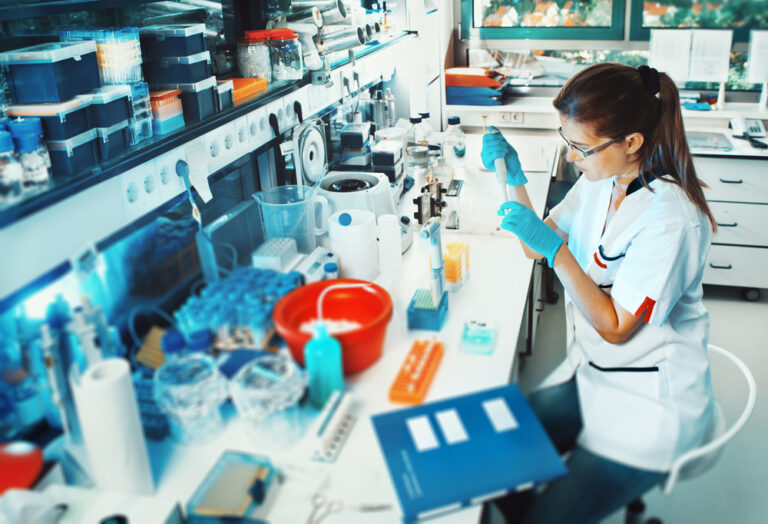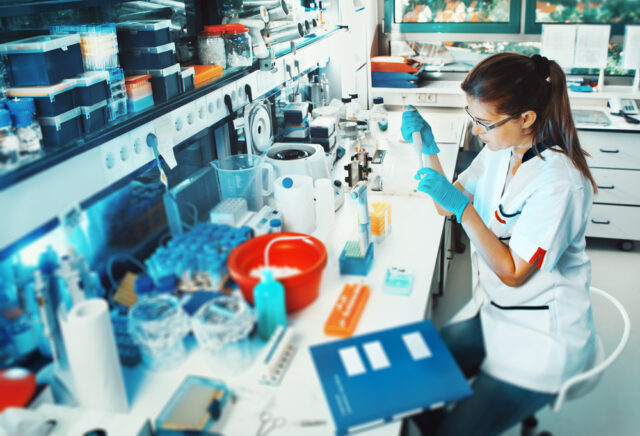 New promising data from Scandion Oncology's cancer study
At the end of last week, Scandion Oncology reported phase II data from the first cohort of chemotherapy-resistant colorectal cancer patients treated with the company's drug candidate SCO-101 in combination with the standard chemotherapy FOLFIRI. The results are encouraging for the further development of the candidate.
Every year, about 8 million people die as a result of their cancer, and at the same time, over 18 million people are diagnosed with cancer each year. A significant cause of this high mortality is drug resistance. Such resistance arises either because the cancer cells are already resistant to the drug at the time of diagnosis, or resistance develops during the course of treatment.
However, biotech company Scandion Oncology has found drugs that block the resistance that makes it possible for cancer cells to escape the effects of common treatments such as chemotherapy.

New data show that SCO-101 potentiates the effect of chemotherapy


Scandion Oncology's primary drug candidate for cancer drug resistance, SCO-101, is being developed as a combination therapy for patients with metastatic and chemotherapy-resistant colorectal cancer.
Last Friday, the company was able to report data from the first group of patients with chemotherapy-resistant colorectal cancer treated with SCO-101 and the chemotherapies 5-FUL and irinotecan, a combination that is often abbreviated FOLFIRI and which constitutes a standard treatment in cancer care.
»The possibility to reverse chemotherapy resistance is groundbreaking, giving countless patients worldwide a new chance in life; Scandion Oncology is therefore very pleased to present the results of our first patients treated with SCO-101 in combination with chemotherapy« — Nils Brünner, CEO Scandion Oncology
The patients included in the study have metastatic colorectal cancer at a late stage and there is no further treatment available for them. All patients have previously benefited from FOLFIRI treatment, but the cancer has since begun to grow or exhibited new metastatic lesions.
All patients in the first patient group have now completed at least one treatment cycle of 14 days and the main result is that 150 mg daily oral dose of SCO-101 enhances the effects of FOLFIRI.
The primary aim of the study is to establish safety, tolerability and the maximum tolerated dose of SCO-101 in combination with FOLFIRI chemotherapy, in order to re-establish the treatment benefits of FOLFIRI with SCO-101.
The fact that 150 mg of SCO-101 is biologically active in cancer patients correlates with the company's previous preclinical data. Once the recommended dose of SCO-101 for phase II, when co-administered with chemotherapy, has been reached, the second part of the phase II study will be initiated with treatment efficacy as the primary outcome measure.
»The most important observation at this early stage is that an oral dose of 150 mg SCO-101 combined with chemotherapy appears to be biological active as measured by potentiating a decrease in white blood cells, in transiently increasing the blood level of bilirubin, reducing the blood level of liver enzymes and by inducing stable cancer disease in the first patient«
More patients to be recruited
Based on safety and efficacy data from this first patient group, the Data Safety Monitoring Board has recommended including 3 additional patients at 150 mg SCO-101 in order to gain more information on the interaction between SCO-101 and FOLFIRI.
In a video conference held after the announcement on Friday, the company emphasised that this is not related to toxicity, but rather it is a precautionary measure as this is the first time this combination treatment has been tested. It can also lead to increased knowledge about the interaction between SCO-101 and FOLFIRI before increasing the dose from 150 to 200 mg.
CEO Nils Brünner pointed out that it is too early to determine for certain whether data from the first patient cohort is a direct indication of anti-cancer effect, but that future patient studies will clarify this. However, he expects that it is de facto an anti-cancer effect.
The content of BioStock's news and analyses is independent but the work of BioStock is to a certain degree financed by life science companies. The above article concerns a company from which BioStock has received financing.
Prenumerera på BioStocks nyhetsbrev