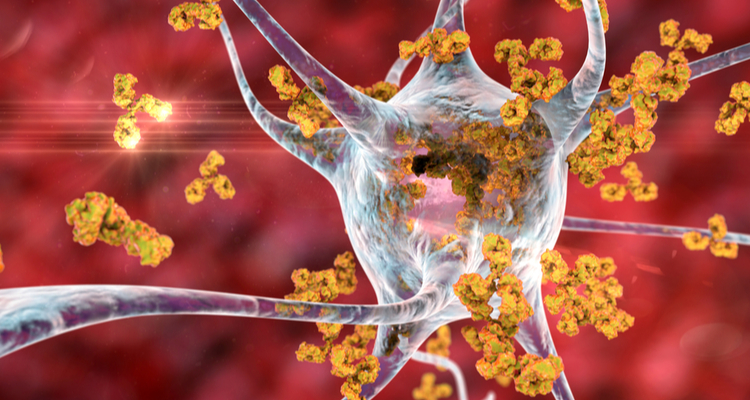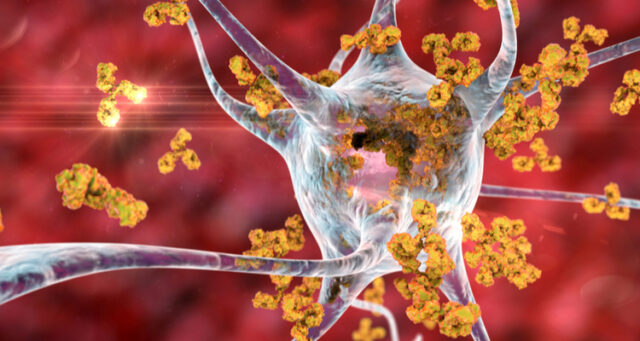 New COO brings extensive immunology experience to Cyxone
During May, Swedish biotech company Cyxone released a string of news. Recently, the company announced the recruitment of Carl-Magnus Högerkorp as new COO. With extensive experience from leading positions in the life science sector, and with a special interest in immunology and autoimmune diseases, Högerkorp seems to be a good fit for Cyxone's ambitions in the field. BioStock reached out to Carl Magnus Högerkorp to get his views and expectations on the new position.
First North-listed Cyxone is developing disease modifying drugs for the treatment of rheumatoid arthritis, multiple sclerosis, and severe respiratory condition. The pipeline currently consists of two drug candidates in three clinical development programs.


Rabeximod in two projects
Drug candidate Rabeximod is currently being evaluated in phase II trial as a treatment of moderate Covid-19 in hospitalised patients. Top line results from the trial are expected in Q3.
Rabeximod is also being prepared for a phase IIb trial in rheumatoid arthritis (RA). Recently Cyxone announced a collaboration with world leading RA expert professor Costantino Pitzalis, who has been advising the company on the redesigned trial. Read more on the collaboration with Professor Pitzalis here.
Ramping up activities in T20K
The second candidate, T20K, is being developed as a new tolerable, long-term and easy-to-administer treatment of multiple sclerosis. Cyxone is in the process of preparing the candidate for large scale production, developing of biomarkers to measure treatment success and the company is also evaluating an alternative administration form in addition to the oral form.
The aim is to start prepare T20K for IND enabling studies with a new administration form. Read more about T20K here.
Successful round of funding
An important financial step was recently communicated with the successful exercising of the TO4 series warrants, that was issued in connection with the directed issue of units during the fourth quarter of 2020. Approximately 93.5 per cent of the warrants were exercised, which brought in approximately 18.2 MSEK, an important capital injection for the company's ongoing development work.
New COO
In order to carry out their planned activities, Cyxone announced the appointment of Carl-Magnus Högerkorp who has joined the company as its new COO. Högerkorp has extensive experience from the life science sector, with among other things, a postdoc position at the Vaccine Research Center, National Institutes of Health in Maryland, USA on his list of merits. He has also worked within the inflammation and autoimmune diseases programs at Novo Nordisk in Denmark for many years.
In addition to this, he has held a number of leading positions in biotech companies, the most recent as CEO for the immuno-oncology company CanimGuide Therapeutics and the start-up company ImModulate Pharma, before being appointed COO at Cyxone.
BioStock reached out to Högerkorp to find out more about his new role and his expectations on Cyxone's projects.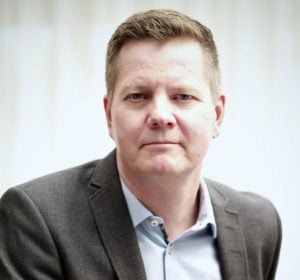 Carl-Magnus, why are you and Cyxone a good match, would you say?
– Cyxone is a very interesting company with two assets in advanced stages, targeting diseases with a high unmet medical need. With my background in immunomodulation, I find these programs intriguing and I see a potential for them beyond the current therapy areas.
– As I have quite a broad background in immunology, I believe I can contribute with a deeper understanding around the interplay between these pharmaceutical compounds and the immune system. These insights will be key in shaping future developments for these programs.
What is it that makes Cyxone's development projects interesting from your point of view?
– The two Cyxone assest are regulating quite central aspects of the immune system and for that reason have the potential to be explored in other immune mediated disease indications. For example, we are currently investigating Rabeximod in Covid, in addition to Rheumatoid Arthritis. So, in addition to RA and Covid there are other potential applications which could increase the value of the asset even further.
You have only just started as COO – what are your first priorities?
– My priorities will be to make sure our clinical development programs are executed in a smart, timely and cost-effective manner, in order to reassure the best value creation for the projects. As we are a small company with limited resources, we need to think through our programs carefully and diligently while still keeping a high pace. Therefore, it is important that we also get the right team in place.
Looking a bit further ahead, what do you hope to achieve in the coming year?
– I am following our Covid trial with great excitement, and hope that we can report a successful study. It is opportunistic to go in to Covid, but building on what we know about Rabeximod it is a smart move.
– I am also excited about our upcoming Phase 2b program in RA which is currently in preparation with plans to initiate later this year. The collaboration with Prof. Pitzalis brings a new exciting dimension to this work.
– We also hope to finalize some of our preclinical investigations on T20K administration form and make a decision on starting IND-enabling studies with the new administration form. A lot of things are happening in Cyxone so it will be an exciting and busy year ahead.
The content of BioStock's news and analyses is independent but the work of BioStock is to a certain degree financed by life science companies. The above article concerns a company from which BioStock has received financing.
Prenumerera på BioStocks nyhetsbrev