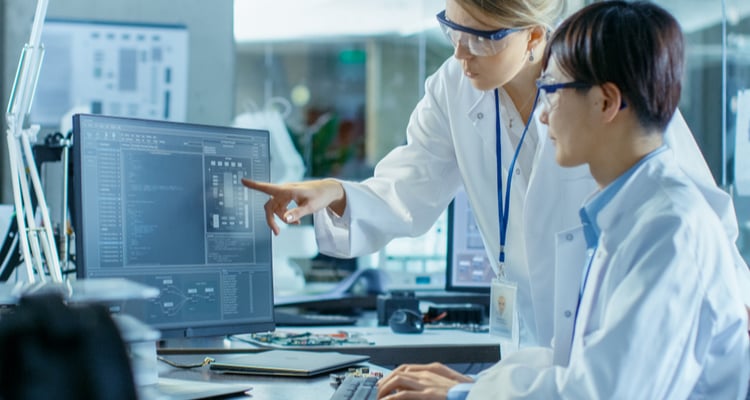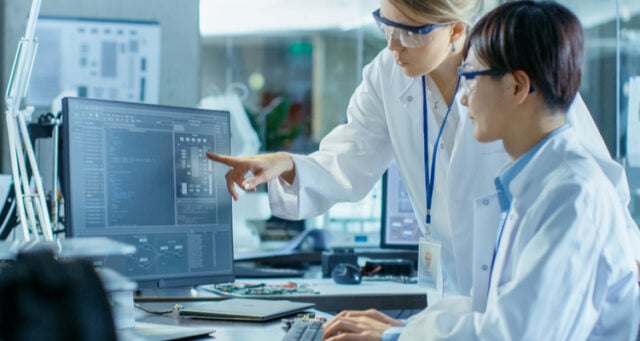 NeuroVive sees important gains from prestigious research collaborations
NeuroVive Pharmaceutical has long recognised the importance of working closely with leading researchers. Since 2016, the Lund-based company that develops drugs primarily for mitochondrial diseases, has partnered with the American Children's Hospital of Philadelphia and the University of Pennsylvania to further develop its projects. Two recent scientific articles linked to these collaborations now show how NeuroVive's succinate prodrugs can have broad positive effects in mitochondrial medicine. BioStock got the chance to talk to some of the researchers behind these publications.
NeuroVive Pharmaceutical has over twenty years of experience in its primary focus area of ​​primary mitochondrial disease. The mitochondria exist inside our cells to create the energy needed for us to properly function. For an individual affected by a primary mitochondrial disease, energy production in the mitochondria does not function as it normally would, which can lead to cell damage and unnecessary strain on the body's organs to perform their basic functions. Overall, this can affect bodily functions such as growing, moving and breathing.
American collaborations
Among the institutions that NeuroVive works with are the Children's Hospital of Philadelphia (CHOP) and the University of Pennsylvania (PENN). CHOP is not only one of the world's largest paediatric hospitals and ranked as one of the very best hospitals for children in the United States, but it also houses the renowned Mitochondrial Disease Clinical Center, a centre for children and adults suffering from mitochondrial diseases.
Focus on succinate prodrugs
NeuroVive's partnerships with CHOP and PENN focus primarily on mitochondrial diseases and how the company's NVP015 program can be used to develop treatments against these. The NVP015 project is based on a concept developed by Eskil Elmér, NeuroVive's CSO and an adjunct professor at Lund University, in close collaboration with chemists at British company Isomerase Therapeutics. The concept is based on the body's own energy substrate succinic acid – succinate – being made available inside the cell via so-called prodrug technology. A prodrug is an inactive drug substance that is activated only when it enters the body when its chemical structure changes.
The most common cause of primary mitochondrial disease is genetic defects that affect the first of five enzyme complexes found in the mitochondrial respiratory chain involved in mitochondrial energy production: complex I. NeuroVive's succinate prodrugs directly target the stimulation of complex II and bypass the defective complex I. Thus, with a succinate prodrug, the energy substrate, which itself cannot normally penetrate the cell wall, can be inserted into cells in organs that need to be supported due to mitochondrial disease. Mitochondrial damage can also occur as a result of, for example, poisoning and other external effects.
Repeated injections of soft money
NeuroVive's partnership with CHOP has attracted significant financial grants from heavyweight US organisations. In 2018, one of these collaborative projects was awarded a three-year grant of 4,090,281 USD by the US Department of Defense's Office of the Congressional Directed Medical Research Program. The aim of the project was to study the effects of NVP015 substances in experimental models of primary mitochondrial diseases.
The NVP015 project was led by Dr Todd Kilbaugh, Associate Professor of Anaesthesiology, Intensive Care and Paediatrics, who is also responsible for a project that was awarded a 473,000USD grant from the National Institutes of Health (NIH) in 2017. The grant was received to study NVP015's ability to support mitochondrial function recovery and prevention of organ failure after direct exposure to toxic chemicals.
At home, the NVP015 / NV354 project has been awarded two research grants from Vinnova totalling 6 million SEK.
On its way to clinical studies
One of the most important steps to date in the NVP015 project was the selection of the candidate substance NV354 for continued development in primary mitochondrial diseases. NV354 is now in preclinical development, and, following good results there, NeuroVive expects to complete the documentation required in 2020 to be able to initiate clinical studies during the first half of 2021. The candidate targets Leigh syndrome, the most common congenital mitochondrial disease among children. The affected children have very severe symptoms and often die before the age of five.
Noted project has resulted in licensing agreements
But it is not only researchers, hospitals and authorities that have been interested in NeuroVive and the company's candidates. The NVP015 program has also paid off in the form of an out-licensing agreement with a total potential value of 60 million USD. In 2018, molecules from NVP015 were licensed to BridgeBioPharma. BridgeBio founded a subsidiary, Fortify Therapeutics, which develops the molecules for targeted treatment of Leber's hereditary optic neuropathy (LHON), another example of a primary mitochondrial disease.
An agreement with a leading distributor
The factor mainly responsible for the great interest in NeuroVive's NVP015 substances is the fact that they are cell-permeable, which means that they possess the ability to enter cells and affect complex II in the mitochondrial respiratory chain. Succinate prodrugs stimulate complex II. NeuroVive, in collaboration with Isomerase, has also produced a cell-permeable prodrug of the endogenous substance malonate, which in turn inhibits complex II. This gives researchers in mitochondrial physiology and medicine more tools to evaluate cell and mitochondrial physiology as well as the role of mitochondria in diseases, in cellular models.
Last year, NeuroVive signed an exclusive commercial agreement with Oroboros Instruments. The Austrian company is a world leader in the development and distribution of analytical instruments and reagents for research and development in mitochondrial medicine. Today, Oroboros Instruments includes two of NeuroVive's prodrugs – NV118 (succinate prodrug) and NV161 (malonate prodrug) – to all customers who purchase their equipment, which means a significant distribution of NeuroVive's prodrugs sold under the name MitoKit-CII. The fact that such a heavy player like Oroboros Instruments chooses NeuroVive's prodrugs must be seen as an important recognition of the company's research on mitochondrial medicine.
Generates scientific articles
The company's prodrugs are used commercially as well as through NeuroVive's extensive collaboration with various research institutions. The latter has now led to two new, interesting scientific publications. In early April, a study was published using NeuroVive's prodrug NV241. The purpose of the study was to investigate mitochondria as a potential therapeutic target in the treatment of paracetamol overdose, which is common and can lead to severe liver damage. The study, conducted in cellular models, showed that NeuroVive's succinate prodrug could 'rescue' mitochondrial respiration after acute paracetamol poisoning. BioStock has spoken with lead author Sarah Piel, PhD, researcher at CHOP, about the study and NeuroVive's prodrugs.
Firstly, Dr Piel, this study is not the first time you have worked with NeuroVive. Can you tell us a bit more about your connection to NeuroVive?
– In my PhD in Mitochondrial Medicine from Lund University I evaluated cell-permeable succinate prodrugs, one of NeuroVive's pharmaceutical strategies (NV015), as potential treatment for drug-induced mitochondrial dysfunction. The cell-permeable succinate prodrugs were originally developed as therapeutic for genetic mitochondrial disease, with mitochondrial complex I being most commonly affected.
– Because succinate is used for energy production by mitochondrial complex II it can bypass complex I and serve as an alternative energy substrate. Like in genetic mitochondrial disorders, mitochondrial complex I is also a common target for a wide range of drugs and highly metabolic tissues are often a target of drug-related toxicities. Therefore, acute intoxication due to intentional or accidental overdose presents an additional target indication which can benefit from this pharmaceutical concept.
 Can you briefly describe the purpose of the current study?
– In this study we evaluated the mitochondrial toxicity of the common pain killer paracetamol (acetaminophen) and how cell-permeable succinate prodrugs can counteract that dysfunction. Paracetamol is the most common over-the-counter pain medication used worldwide. Although generally considered safe at therapeutic dosage it is the most common cause for acute liver failure in the western world.
– Currently, the only one clinically approved treatment option for paracetamol overdose is the antioxidant N-acetylcysteine which primarily protects healthy liver cells from paracetamol rather than rescuing the already damaged cells. Therefore, alternative treatment options are needed targeting the latter cell population. Mitochondrial dysfunction plays a critical role in the development of paracetamol-induced liver injury and therefore we wanted to investigate whether cell-permeable succinate prodrugs have potential as treatment strategy to counteract paracetamol-induced liver injury.
Can you elaborate on how NeuroVive's prodrugs were used and what results you achieved?
– In this study we used NV241, one of the main candidates of the first generation of cell-permeable succinate prodrugs, generated before NV354 was developed. These earlier compounds are ideal for lab studies whereas NV354 has been optimised for clinical use.
– We simulated acute intoxication of human derived liver cells with paracetamol and evaluated treatment efficacy following paracetamol overdose ex vivo while continuously monitoring oxygen consumption to assess mitochondrial function. Following acute exposure to paracetamol mitochondrial complex I-linked but not mitochondrial complex II-linked oxygen consumption was impaired. We then showed that treatment with the cell-permeable succinate prodrug NV241 rescued paracetamol-induced impaired mitochondrial respiration.
What, according to you, does the results say about the potential of NeuroVive's prodrugs within the treatment of paracetamol overdoses?
– The results of our in vitro study present pharmacological bypass of paracetamol-induced mitochondrial toxicity with cell-permeable succinate prodrugs as a promising alternative treatment strategy for paracetamol-induced liver injury.
– The next step in developing cell-permeable succinate prodrugs as treatment for paracetamol-induced liver injury is to evaluate their treatment efficacy in vivo in experimental models of acute paracetamol overdose to bring it closer to clinical application.
Are there any other treatment areas where you can see potential for NeuroVive's prodrugs?
– Here at the Children's Hospital of Philadelphia and under the lead of Todd Kilbaugh, Associate Professor of Anesthesiology, Critical Care, and Pediatrics, we have developed a pre-clinical drug development platform to evaluate mitochondrial-targeted therapeutics. With the aim to find effective treatments for acute critical illnesses where mitochondrial function is negatively altered this drug-development platform will be used to lead novel, mitochondrial targeted therapeutics through the pre-clinical drug development stage. NeuroVive's prodrugs are the first therapy that is evaluated using this platform.
– The cell-permeable succinate prodrugs are investigated as treatment to counteract energetic deficits and prevent multi-organ failure following acute exposure to chemical warfare agents, toxic industrial agents and pesticides. This work is funded by the NIH program CounterACT. Like in acute drug overdose, mitochondrial complex I is a common target of many chemicals and there is scientific evidence that chemically-induced mitochondrial dysfunction contributes to long-term morbidity and mortality following acute chemical exposure.
– Improving mitochondrial function with the cell-permeable succinate prodrugs is a novel approach for drug development in this area which recently lead to a publication entitled "Mitochondrial respiratory chain complex I dysfunction induced by N-methyl carbamate ex vivo can be alleviated with a cell-permeable succinate prodrug" in the journal Toxicology in Vitro. In this study, we demonstrated that cell-permeable succinate prodrugs can rescue bioenergetic deficits induced by n-methyl carbamates, a chemical class of commonly used insecticides.
– Currently, NeuroVive's prodrugs are further evaluated in our pre-clinical drug development platform in cellular and other experimental models of acute chemical poisoning with the organofluorine Sodium Fluoroacetate, the organophosphate Diisopropylfluorophosphate, and, under the lead of Dr David Jang, University of Pennsylvania, carbon monoxide and cyanide. Because the cell-permeable succinate prodrugs do not act on the chemical agent itself but act as a countermeasure to compensate for toxic injuries I believe it is widely applicable as pharmacological strategy for chemical poisoning and drug overdose related critical illnesses.
Recently, another study using one of NeuroVive's prodrugs was published. In this case, a research group at PENN investigated how to use NV118 to improve mitochondrial function in cells from patients with carbon monoxide poisoning. BioStock has spoken with lead author David H. Jang, assistant professor, University of Pennsylvania Perelman School of Medicine, Department of Emergency Medicine and Division of Medical Toxicology.
To begin with, what was the aim of this study?
– The paper that was recently accepted for publication in the American Journal of Physiology-Cell Physiology is entitled, "Ex vivo use ofcell-permeable succinate prodrug attenuates mitochondrial dysfunction in blood cells obtained from carbon monoxide poisoned individuals."
– The aim of this study was to examine mitochondrial dysfunction in carbon monoxide (CO) poisoning using blood cells as a surrogate marker from patients with acute CO poisoning. We have performed two prior studies that show that blood cells may be a better marker of clinical severity of disease then a carboxyhemoglobin (CoHB) and that the standard treatment for CO, which is hyperbaric oxygen may have adverse effects such as increased generation of radicals.
How was NeuroVive's NV118 used in this particular project?
– In this study we applied the use of NV118 (ex vivo) in the same blood cells obtained from acutely CO poisoned patients. We were able to demonstrate a rescue effect of partial Complex IV inhibition of CO and overall improved mitochondrial respiration with the use of NV118.
– Also important to our work is the Oroboros O2k. One of the issues with in vitro cyanide and carbon monoxide work is the potential for off gassing so this may effect results. The self-contained chambers of the O2k ensures that the work we do with the succinate prodrug is accurate and reproducible.
If we look at the bigger picture, can you tell us about how you use NeuroVive's prodrugs in your research?
– First, I would also like to acknowledge our multidisciplinary team at the University of Pennsylvania and the Children's Hospital of Philadelphia along with Lund University. The research I am pursuing is only made possible with my collaboration with Drs. Sarah Piel, Johannes Ehinger and Todd Kilbaugh who I know are quite experienced in the field of mitochondrial medicine and critical illnesses, especially in regard to the succinate prodrug.
– With that being said as a Medical Toxicologist, my research has been focused on investigating therapeutics in Complex IV poisoning. The common one medical toxicologist provides care for are agents that include CO, cyanide, hydrogen sulfide and phosphides. Taken together these are all very potent poisons with high mortality and morbidity with exposure. Unfortunately, there are no good reliable treatments for these agents which rely on supportive care and antidotes that have variable treatment effects. As it is well known, the field of mitochondrial-based therapeutics is limited, and the succinate prodrug have a lot of potential to change treatment in the field of toxicology
What characteristics do NeuroVive's prodrugs possess that make them useful for your research?
– One of the big questions that remains in the treatment of Complex IV poisoning is what the effect of increasing Complex II respiration with the succinate prodrug will have on Complex IV inhibition. As a toxicologist, in many cases of Complex IV inhibition, there will be functional CIV activity and that the use of the succinate prodrug may be helpful in this instance.
– We also recently submitted a manuscript describing the use of the succinate prodrug in an in vitro model of cyanide poisoning where we were able to demonstrate increased respiration with partial Complex IV inhibition with cyanide and attenuation of radical production (superoxide). Having a potential treatment that could be administrated in the field with efficacy is critical in my field that these succinate prodrugs provide.
Finally, what are your future plans regarding research with NeuroVive's prodrugs?
– Our group's future plan is focused on the in vivo application of the succinate prodrug in experimental models of poisoning. We anticipate the funding of an NIH award to evaluate this succinate prodrug in an experimental model of CO poisoning. Drs. Piel, Ehinger and Kilbaugh as well as myself plan to also evaluate the succinate prodrug in another, more advanced, experimental model with also potential NIH funding. Our group is poised for effective preclinical trials with the expectation for clinical application in the near future and an opportunity to offer treatment to people with severe intoxications. 
 The content of BioStock's news and analyses is independent but the work of BioStock is to a certain degree financed by life science companies. The above article concerns a company from which BioStock has received financing.
Prenumerera på BioStocks nyhetsbrev