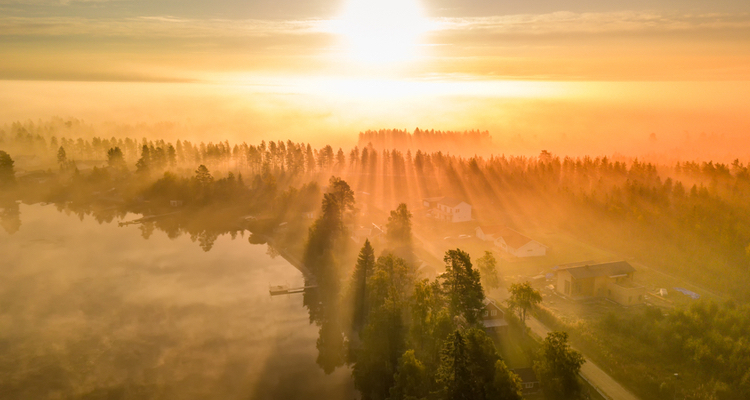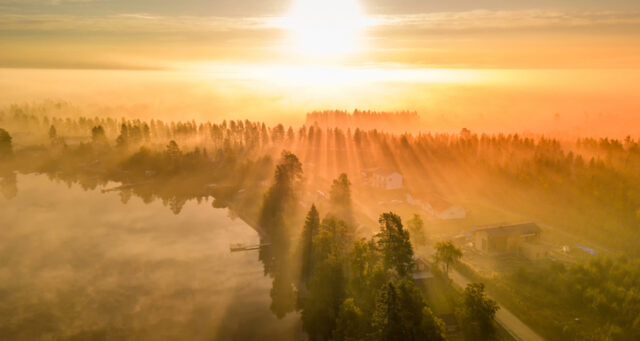 Lipum's co-founder positive about the future
Lipum's Board is strengthened with two new members – Attorney-at-law Åsa Hansdotter and Associate Professor Ingemar Kihlström. In addition, co-founder Professor Lennart Lundberg has chosen to leave the Board of Directors and will instead become a member of the company's Scientific Advisory Board. BioStock contacted Lundberg to hear his view of what the two new members can bring, his new assignment and Lipum's future potential.
Umeå-based Lipum develops the antibody SOL-116 with the aim of offering a novel mechanism of action for the treatment of chronic inflammatory diseases. The company is now preparing for clinical trials in rheumatoid arthritis (RA) and juvenile idiopathic arthritis (JIA), as well as preclinical evaluation for several other chronic inflammatory diseases.
 Lennart Lundberg has been involved since the start
Lipum was founded in 2010 by Professor Olle Hernell, Associate Professor Susanne Lindquist and Professor Lennart Lundbergbased on the discovery of Bile Salt-Stimulated Lipase (BSSL) and its function in inflammation. The company's drug candidate blocks BSSL, which is expected to suppress the inflammationprocess.
Since 2010, the company has come a long way in the preclinical development of the drug candidate and has also been listed on Nasdaq First North Growth Market. Watch the bell ringing ceremony in Umeå on April22, 2021 here.
Two new board members with solid experience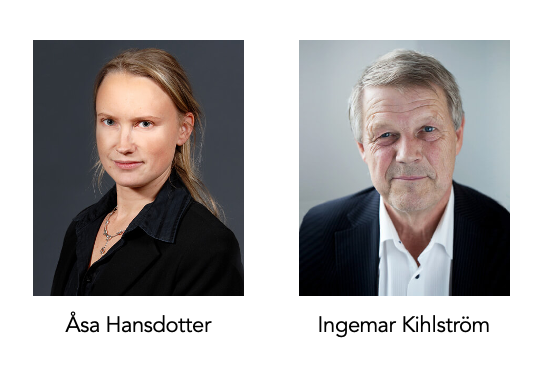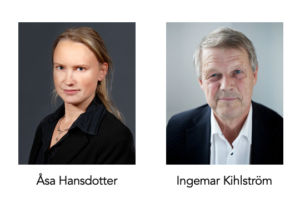 During Lipum's Extraordinary General Meeting on June 18, ÅsaHansdotter and Ingemar Kihlström were appointed as new board members. With these additions, the Board consists of five experienced and knowledgeable members.
Åsa Hansdotter is an Attorney-at-law and partner of the business law firm HWF Advokater in Helsingborg. She works with business law and equity capital markets law and handles corporate commercial matters as external legal counsel for listed and non-listed companies within the life science industry. Previously, Hansdotter worked at Mannheimer Swartling, where she was a partner between 2010 and 2017. Hansdotteris also a board member of Dizlin Pharmaceuticals, P Capital Partners and the Swedish Chamber of Commerce for Russia & CIS.
Ingemar Kihlström holds a BSc in Chemistry and Biology and is associate professor of toxicology at UppsalaUniversity. Kihlström has extensive experience of meritorious consulting assignments in pharmaceuticals, biotechnology, medtech and finance. He has worked for more than 15 years in R&D and business development at Astra and Pharmacia as well as nearly 10 years in the financial industry as an analyst covering pharmaceutical companies and in corporate finance for Aros Securities and ABG Sundal Collier. Nowadays, Kihlström is mainly active as a board member for life science companies.
Lundberg moves on to the Scientific Council
Co-founder Lennart Lundberg has stepped down as board member as he has instead become a member ofLipum's Scientific Advisory Board (SAB). Lundberg has been involved since the founding of the company andthus has very good insight of the science behind the company.
Lundberg has more than 30 years of experience in the pharmaceutical and biotechnology industry and isProfessor of protein biotechnology. His most recent position was within the management team of AnaMar as Vice President of Intellectual Property. Prior to that, Lundberg worked for AstraZeneca for 20 years in preclinical research and development and business development. He has also published 75 scientific papers and holds several patents in biotechnology.
BioStock took the opportunity to talk to Lennart Lundberg to learn more about what he plans to bring to the company's SAB and his views on Lipum's journey.
You co-founded Lipum in 2010. Would you like to tell us a little about your experience during Lipum's journey, from the founding of the company to where it stands today?
– Already at the end of 2007, Olle Hernell, Susanne Lindquist and myself met and decided to start a pharmaceutical project with BSSL as the target protein in the field of inflammation. We also had the opportunity to apply for financing through Umeå Biotech Incubator (UBI), which gave us financial resources in early 2008. You could say that this was the starting point to the project that eventually led to Lipum and where we are today.
– The three of us managed to drive the project forward for a few years with different types of research grants. The fact that we got the local connection with Umeå was very positive. We also managed to get funding from NovoSeeds so that we could run the entire project until 2016 when Almi Invest stepped in as seed investor.
What impact would the company have if it succeeded in showing that SOL-116 has an effect in several chronic inflammatory diseases?
– For very many of these diseases, there is a great and unsatisfied medical need. We believe that SOL-116 through a novel mechanism of action can be a successful alternative. Already at clinical verification for just one of these diseases, Lipum will attract a lot of interest from the rest of the pharmaceutical industry. With data from several indications, the thought is exhilarating.
»Already at clinical verification for just one of these diseases, Lipum will attract a lot of interest from the rest of the pharmaceutical industry. With data from several indications, the thought is exhilarating.«
What do you hope Åsa Hansdotter and Ingemar Kihlström will be able to contribute with to the Board?
– I think it is clear from their track record that the company is being given valuable expertise with an emphasison business development, which also reflects that Lipum has entered a new phase. Our strategy includes looking for both scientific and commercial collaborations.
You now choose to become a member of Lipum's SAB instead of the Board of Directors. What prompted this decision?
– Initially, it was Olle Hernell and I who were CEO and Chairman, respectively, until Almi Invest stepped in during 2016. Then Ulf Björklund came in as Chairman of the Board and Einar Pontén took over as CEO. It is a common scenario that when you raise new capital and especially when a company goes public, you bring other expertise into the board. The founders of a company should not have too much influence, I think, and it was natural for me to step down now and instead sit on the SAB.
What knowledge and experience do you think you will benefit from in Lipum's SAB?
– I hope my broad expertise in basic and applied pharmaceutical research from both universities and 30 years in the pharmaceutical industry can help to clarify BSSL's role in the inflammation process and the mode of action.
What milestone in the near future are you most looking forward to achieving?
– The start of clinical trials are very important milestones, but there are some smaller milestones that should be reached along the way. Right now, we have ongoing toxicology and safety studies, and, in late summer, our candidate SOL-116 will be manufactured under GMP standards and prepared for in-human use. This will enable us to reach the major milestone to start a clinical trial in the first half of 2022.
»The start of clinical trials are very important milestones, but there are some smaller milestones that should be reached along the way.«
The content of BioStock's news and analyses is independent but the work of BioStock is to a certain degree financed by life science companies. The above article concerns a company from which BioStock has received financing.
Prenumerera på BioStocks nyhetsbrev