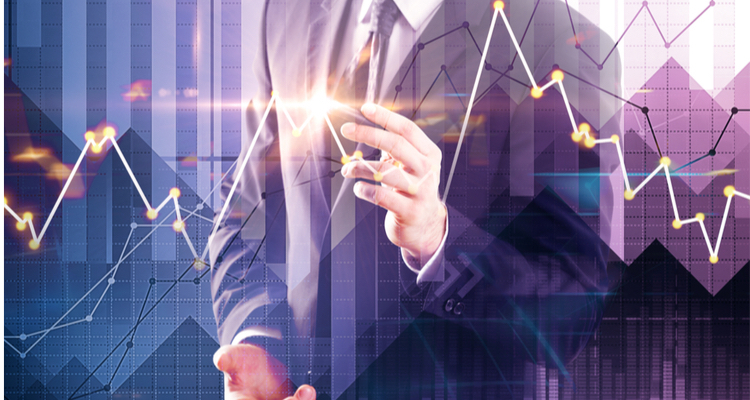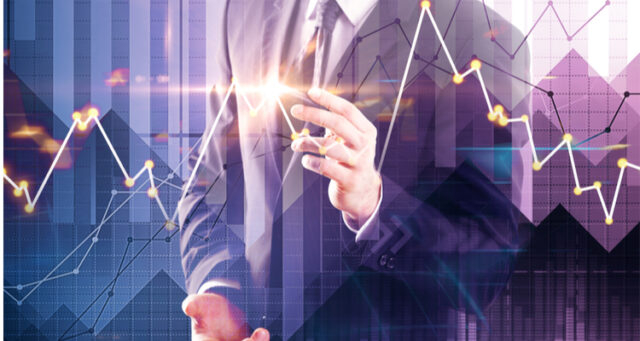 Lipum to carry out an IPO during 2021
During 2020, Covid-19 caused significant difficulties for many life science companies. However, Umeå-based Lipum was quick to change their plans and adapt to the prevailing circumstances early on in the pandemic. This proved to be a clever move and during 2020, important steps were taken towards the first clinical study with the drug candidate SOL-116. BioStock contacted Lipum's CEO Einar Pontén to find out more about the past year and the plans for 2021.
Lipum is a biopharmaceutical company with strong roots in Norrland, more specifically Umeå. The company has developed an antibody, SOL-116, with the aim of offering better treatment of childhood arthritis, but also of other chronic inflammatory and autoimmune diseases.

Lipum is currently planning an IPO in order to finance the preparations and start of the clinical trials required to take SOL-116 all the way to being an approved biological drug.
Lipum wants to cure juvenile idiopathic arthritis 
 Lipum has chosen to take up the fight against childhood rheumatism, also called juvenile idiopathic arthritis (JIA), which is a rare but difficult disease. Every year, approximately 200–250 children in Sweden are diagnosed with JIA, a condition that leads to severe pain, swelling, and stiffness in the joints.
Despite advances in JIA research, there is a significant need for more effective treatments. For around 30 per cent of the patients the help offered by available drugs is insufficient and some suffer from unwanted side effects. Lipum's goal is to develop a better JIA-treatment that increases the quality of life of the affected children.
Advancing towards a clinical study with SOL-116
 Just before the turn of the year 2019/2020, Lipum announced that the cell line for SOL-116 was fully developed after intensive and goal-oriented work towards this goal. The development of the cell line took nine months and was carried out in collaboration with the company's partner Abzena. During 2020, Lipum continued work on developing a production method and upscaling, which in November resulted in the production of SOL-116 in a volume of 200 litres. In 2021, the antibody will be produced under GMP and it can then be used for clinical trials.
 In December 2020, Lipum initiated preclinical toxicology and safety studies with Charles River Laboratories. This means that the company is now in a late preclinical stage where they are preparing to enter the clinical stage. The plan is to start a clinical phase I study in the spring of 2022 in order to test SOL-116 in humans for the first time.
Norrlandsfonden invests in Lipum 
Other good news from 2020 was the announcement that Norrlandsfonden chose to invest in Lipum. Norrlandsfonden is a trust fund that works to promote the development of companies with ambitions for growth in the northern part of Sweden. This description fits Lipum well as the company is growing and has strong roots in Norrland. The company is based on research conducted at Umeå University and it has also been part of the incubator Umeå Biotech Incubator.
The fact that Norrlandsfonden has chosen to invest in Lipum shows that they have a great deal of confidence in the company. In a press release in connection with the announcement of the investment, Anna Hedström from Norrlandsfonden emphasised Lipum's competence.
Strengthened the board during 2020
During the spring, Lipum strengthened its board by recruiting Kristian Sandberg as a board member. Sandberg is an associate professor in immunology and has extensive experience from the pharmaceutical industry, especially from AstraZeneca, where he has held several positions in R&D. In addition, Sandberg has previously led the development and optimisation of Lipum's drug candidate in the role of Director for the Drug Discovery Platform at SciLifeLab at Uppsala University.

Prior to the recruitment of Sandberg Lipum already had three experts on the board – chairman Ulf Björklund and founders Olle Hernell and Lennart Lundberg. Sandberg will primarily contribute with experience and knowledge of what is required to take a drug candidate to clinical studies and all the way to the market.
Submitted patent application 
In 2020, Lipum also filed a patent application for SOL-116 which, upon approval, will protect the company's antibody for 20 years, i.e. until 2040. The company already has approved patents in the US and Europe for the treatment of rheumatoid arthritis and juvenile idiopathic arthritis. Furthermore, Lipum is awaiting a patent notice for a divisional patent application regarding inflammatory bowel disease (IBD).
Initiated strategic collaborations

The past year also meant an increased focus on strategic collaborations. In June, Lipum initiated a collaboration with Immuneed in Uppsala in order to understand the mechanism of action for SOL-116. This is an important step in being able to decide which indications to choose in the future.
Lipum has also initiated a collaboration with Örebro University regarding research on inflammatory conditions and the molecule IL-1 and its connection to primarily atherosclerosis and heart attack, but also cancer.
Preparations for clinical study and IPO in 2021
The year 2021 will most likely be characterised by intensive work prior to the clinical studies with SOL-116, which will start in early 2022. Among other things, the goal is to complete a GMP batch prior to starting the clinical studies. In addition, Lipum aims to carry out an IPO during 2021 in order to finance the company's continued development.
At the same time, Lipum will explore other indications for SOL-116. According to CEO Einar Pontén, the drug candidate has potential in the treatment of several autoimmune and autoinflammatory diseases. Early pre-clinical data are available for seven indications that together make up a global market of almost 64 billion Euro.
Lipum's CEO comments on the year 2020
BioStock has contacted Einar Pontén to find out more about the planned IPO, Lipum's 2020 and the company's future plans.
2020 is now over and it has been a very different year. How would you describe Lipum's 2020?
– We feel great gratitude that all employees and relatives have been healthy. At the beginning of March, we made some drastic decisions and changed the planning. It turned out to be a wise decision and since then everything has gone according to plan.
Lipum plans to carry out an IPO in 2021. What benefits do you see from being a listed company?
– As we all know, drug development is capital intensive and our hope is that a listing will lead to more attention and that more investors will learn about the potential. I also believe that more potential partners will notice Lipum and I hope that this can lead to collaborations.
»Our hope is that a listing will lead to more attention and that more investors will learn about the potential. I also believe that more potential partners will notice Lipum«
What preparations remain before you can start the phase I clinical trial with SOL-116?
– There are several pieces of the puzzle that needs to be put in place. First of all, we need to complete the toxicology and safety studies that have just begun. CMC is progressing with the production of SOL-116 under GMP, which will later require the production of an injectable preparation for drug delivery.
– There is also a lot of planning work for procurement of clinics and compilation of documentation so that we can submit an application for clinical trials.
What milestones do you hope Lipum will achieve in 2021?
– It is already an eventful year and a milestone is of course the listing on Nasdaq First North. I also hope that we can implement our strategy and maintain a high level of activity in the pre-clinical work and publish results while the preparations for clinical trials proceed as planned. So there are many smaller milestones as well for 2021.
See CEO Einar Pontén present Lipum at the latest edition of the BioStock Life Science Summit here.
The content of BioStock's news and analyses is independent but the work of BioStock is to a certain degree financed by life science companies. The above article concerns a company from which BioStock has received financing.
Prenumerera på BioStocks nyhetsbrev