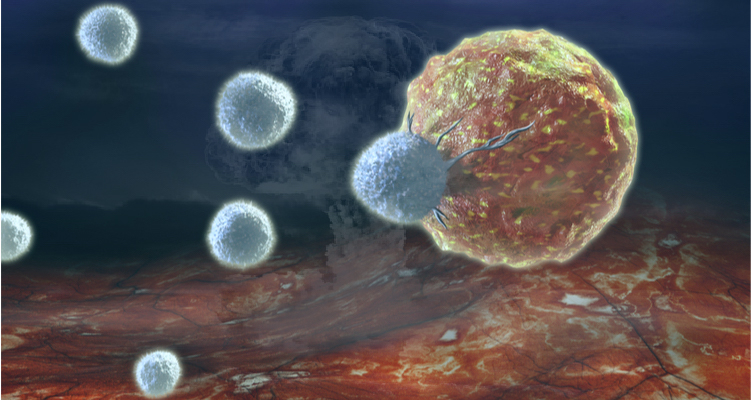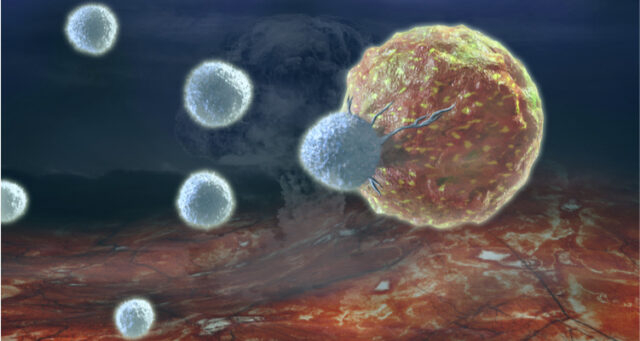 Immunicum attacks cancer with an immune activation "bomb"
Cancer's ability to undermine our immune system has been at the heart of the struggle to find effective treatments. Recent advances in immuno-oncology, however, have given new hope to cancer patients, yet, more innovation is desperately needed. Swedish biotech Immunicum is deeply entrenched in the war against cancer, and their primary therapeutic candidate, ilixadencel, is proving to be a powerful weapon with lots of potential. BioStock takes a closer look.
Our immune system is composed of an army of cells ready to defend us from harmful molecular "invaders" at all costs. During a bacterial or viral infection, we know that our immune system is hard at work because our body temperature rises as a fever ensues – a clear sign that an immune response is ongoing throughout the body.
Cancer can keep the immune system at bay
But a fever does not usually occur during cancer. This is because cancer cells are able to circumvent the immune system in order to keep growing, completely unnoticed by the affected patient. This is how cancer thrives and the reason why it is so scary – very often, by the time it's caught, it has become too late for effective treatment, thus leading to a premature death.
Immuno-oncology to manipulate the immune system
Fortunately, with the advent of immuno-oncology, scientists have found ways to manipulate immune cells and prime them to fight specific invaders, including transformed cancer cells. Innovation in the field has progressed quickly, and treatments such as checkpoint inhibitors (CPIs) like anti-PD-1 and anti-CTLA-4 are commonly used as cancer treatments.
CPIs, as the name itself suggests, inhibit immune system checkpoints – molecules necessary for regulating the immune system and preventing it from going astray. They are effective because cancer conveniently manipulates these checkpoints in order to go unnoticed by the immune army. So, checkpoint inhibitors block the tumour cells from keeping the immune system at a distance and allow the immune cells to attack the tumour cells.
New forms of therapy are needed
Despite their success – significant improvements in the main endpoints for cancer drugs, i.e.  progression-free and overall survival, compared to standard chemo or radio therapy – CPI therapies are far from perfect: it can lead to heavy side effects including nausea, rashes, hepatic as well as gastrointestinal issues, and most patients do not respond to CPIs at all. Thus, the push for new forms of innovation in the immuno-oncology field is more than justified, as the ultimate goal of finding a cure for cancer is still far from within reach.


Other types of immuno-oncology treatments already exist on the market. Common examples are cancer vaccines and T-cell therapies, and even targeted therapies such as tyrosine kinase inhibitors (TKIs) seem to help the immune system to fight cancer. These therapies have their own shortcomings, and many experts believe that combination therapies are the best approach for reaching maximum efficacy.
An immune activation "bomb" to attack cancer
Immunicum is advancing a novel allogeneic off-the-shelf cell-based immuno-oncology approach to target solid tumours. It is called ilixadencel, and, a bit like CPIs, Immunicum's approach is aimed at helping the patient's immune system to make sure the cancer cells do not go unnoticed, but instead get attacked by the killer T-cells.
However, instead of helping the already activated immune system by inhibiting the immune checkpoints like CPIs, ilixadencel, which consists of dendritic cells sourced from healthy subjects, uses a different, more personalized, approach. Once injected into the primary tumour or a metastasis, the dendritic cells set off inflammatory molecules called chemokines and cytokines that warns the immune system that there is something going on. This activates the killer T-cells to be able to recognise and attack the tumour cells.
Sijme Zeilemaker, Immunicum's Director of Business Development, presented the company at BioStock Life Summit 2019(BLSS) last month and described the therapy as an immune "bomb" of sorts – powerful enough to wake up the patient's immune system so that it can revolt against the cancer. See the video from Zeilemaker's presentation here.
Parallel tracks for ilixadencel
Immunicum has several ongoing parallel development tracks where ilixadencel is evaluated in different cancers, and most of these have seen steady advancements in clinical trials.
In June, the company completed a Phase I/II study in gastrointestinal stromal cell tumour (GIST) patients, which determined the safety profile and efficacy in combination with different tyrosine kinase inhibitors (TKIs).
In September, a complete analysis of top-line data from the exploratory Phase II Metastatic Renal Cell Carcinoma (MERECA) clinical trial was announced. The study evaluated the therapeutic impact of ilixadencel in combination with Sutent (sunitinib), a TKI, in metastatic renal cell carcinoma (RCC) patients. The results suggested that ilixadencel provided a systemic therapeutic benefit while maintaining a positive safety and tolerability profile. This study is the most advanced in Immunicum's pipeline, and the first survival follow-up is scheduled for January 2020 as survival data is collected and updated continuously at 6-month intervals.
Combination therapy with checkpoint inhibitors
During his presentation at BLSS, Zeilemaker talked about the company's excitement to evaluate the "logical" combination of ilixadencel with CPIs. It promises an enhanced treatment effect with ilixadencel activating the immune system while the CPIs block the self-defence mechanism of the tumour cells.
On October 1, Immunicum announced that ilixadencel on the first dose level showed a favourable safety profile with no serious adverse events in combination with Keytruda, a common anti-PD-1 CPI, and could thus continue testing at the higher dose level as used in other clinical studies. These results come from a part of Immunicum's ILIAD study to determine the effects of ilixadencel in combination with CPIs. This part of the study is being conducted in 21 patients with head and neck squamous cell carcinoma (HNSCC), non-small cell lung cancer (NSCLC) and gastric and gastroesophageal junction adenocarcinoma (GA/GEJ).
The results from the CPI ilixadencel combination was followed up on October 21, when Immunicum announced positive preclinical data where ilixadencel is combined with an anti-CTLA-4 CPI. The results from this colon cancer animal study show that this combination gives a stronger anti-tumour response when compared to animals treated with a well-known combination of CPIs consisting of anti-PD-1 and anti-CTLA-4.
Here is an explanatory video of what CPIs are and how they work published by the National Cancer Institute.
A positive outlook for Immunicum
Overall, Immunicum's CEO Carlos de Sousa felt very positive about the company's performance during Q3 of this year:
"We have concluded a very successful third quarter with the announcement of positive topline results from the Phase II MERECA study with ilixadencel, our allogeneic, off-the-shelf, cell-based therapy. Ilixadencel demonstrated initial signs of efficacy and has maintained a positive safety and tolerability profile. Based on these results we can begin advancing ilixadencel towards late-stage clinical development."
With new data expected for the MERECA study in January 2020 as well as an update for the ILIAD study in the second quarter of 2020, De Sousa believes that the company is in good position to move forward with clinical development.
It's clear Immunicum have a lot going for them, and, with ilixadencel, the company is surely a major force in the war against cancer.
The content of BioStock's news and analyses is independent but the work of BioStock is to a certain degree financed by life science companies. The above article concerns a company from which BioStock has received financing.
Prenumerera på BioStocks nyhetsbrev