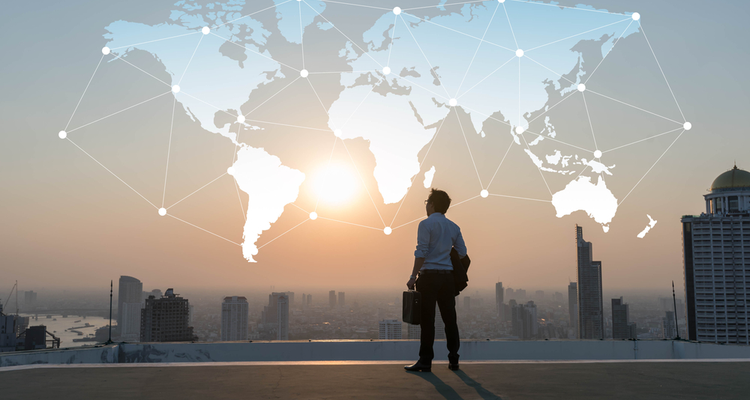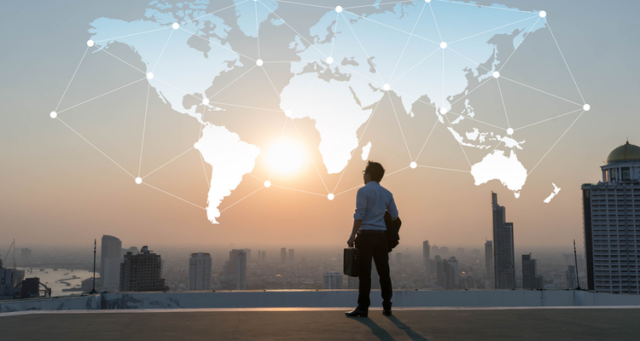 Iconovo intensifies global business development
The Q2 report released by Iconovo last week underlines an impressive first half of 2020 for the inhalation device company. Besides reaching several important milestones, Iconovo has made significant moves to put more focus on business development and strengthen its market position internationally. BioStock spoke with the company's CEO Johan Wäborg to discuss the highlights from the report.
With the release of their Q2 report, it is clear that Lund-based Iconovo have high ambitions as it intensifies its focus on business development.
Business development focus
The medical device company develops not only inhalers but also dry powder formulations to be used with their inhalers for the treatment of respiratory diseases such as asthma and COPD. Through its four proprietary inhalation platforms – ICOres, ICOone, ICOcap, and ICOpre – Iconovo has established a strong product portfolio giving the company the opportunity to insert itself into a growing global market, and the company has taken several steps to reach that goal.
During Q2, Iconovo hired a new CEO, Johan Wäborg, whose vast business development experience will be essential for Iconovo's future growth. The new hire came at a difficult time globally with a pandemic causing several countries to shut down their economies, thus drastically reducing business in general.
Important milestones reached
However, under its new leadership, Iconovo weathered the storm well as it was able to keep business development discussions active by holding virtual meetings with potential customers and partners, thus sustaining a positive momentum. Not only that, but the company has been able to grow internally as well.
In the meantime, the company has achieved a series of important milestones, including the all-important CE-marking of one of its platforms, ICOcap, which can now be used in clinical trials across Europe and can be purchased directly from Stevanato, one of Iconovo's manufacturing and distribution partners. Read more.
Push towards international markets


One of the most relevant highlights of the Q2 report has been Iconovo's push to establish itself in international markets both through IP protections and distribution agreements. The first half of the year has seen Iconovo make several moves eastward.
In particular, ICOres, Iconovo's reservoir-based inhaler, received an Intention To Grant notice from the Chinese Patent Agency to cover technology built into the ICOres platform in June. This was actually the second such notification from a patent office in Asia, as the first came last year from the Japanese authorities.
During the summer, Iconovo broke with news that it had entered into its fourth royalty agreement overall, and its first in the Asian territory by signing a licensing deal with BNC Korea Co Ltd., based in Seoul, South Korea. The licensing agreement represents an important step towards the Asian markets with a partner who knows the territory well. One of the most important aspects of the agreement is that it involves two different formulations for ICOcap, Seebri and Ultibro generics. The deal gives Iconovo access to roughly 15 per cent of today's global market with regard to the two formulations, and it is likely to spur more such agreements for Iconovo going forward. Read more details about the deal here.
In another show of global expansion, last week Iconovo also took business steps westward as it received the first Intention to Grant notice from the United States Patent and Trademark Office regarding ICOres. This patent will give Iconovo access to the single largest market in the world and the opportunity to increase the value of the company´s product portfolio.
Other business opportunities
Moreover, Iconovo ended 2019 with a commitment to invest in a new platform, ICOpre, a generic version of GSK's Ellipta. The Ellipta inhaler, along with the dry powder formulations that go with it, is expected to dominate the inhalation market for the next 10 years, however, with Ellipta's first patent expiring in 2025, there will be an opening for generic versions, and Iconovo expects to be ready with ICOpre by then.
To expand its business even faster, Iconovo partnered with Amneal Ireland Limited during Q2 for the continued development of a generic version of AstraZeneca's Symbicort Turbuhaler (budesonide/formoterol), a product that is valued at 2.5 BUSD annually. The project involves using the Iconovo´s multi-dose reservoir inhaler, ICOres, as the delivery system for a generic formulation of the asthma drug. The partnership comes as Iconovo plans to make larger investments into the project in order to get ICOres budesonide/formoterol on market and to patients as soon as possible.
Both of these projects represent significant business opportunities for Iconovo in the long-term.
»Iconovo is a small Swedish company, but it works on a global market with customers with regional or even global ambitions. Except for the largest markets in the world, the required investments mandate that we only work with ambitious companies with regional or global ambitions« — Johan Wäborg, CEO at Iconovo.
CEO comments on report
Overall, Iconovo's Q2 report for 2020 shows a company in transition, with strong business potential and lots to look forward to. Despite sales for the company trending down and costs trending upward compared to the same period last year, Iconovo has a healthy cash position with 75 MSEK of cash on hand.
BioStock reached out Iconovo's CEO, Johan Wäborg to get his view on the main takeaways from the Q2 report, what he expects from Iconovo moving forward, and a comment on the sales and costs numbers.
Johan Wäborg, overall, are you pleased with the Q2 report?
– I am pleased with the results for Q2-2020. Of course, we would like to see a continuous growth in sales, but as we are still earning money from milestone payments, fluctuations from quarter to quarter are to be expected. However, what really matters is that we make progress in our projects to get to market and generate royalty income.
If you could highlight one aspect of the report in particular, what would it be?
– We are really pleased to have Amneal back as a partner in the generic Symbicort ICOres project and to have the full support of a fast-moving and committed partner. We were also very pleased to see the CE-marking of ICOcap by Stevanato which needed a large effort also from Iconovo. This is the project that can start to deliver royalty payments earliest of all our projects.
Overall, Iconovo has made several moves to expand its business potential internationally. First of all, how important is this for the company?
– Iconovo is a small Swedish company, but it works on a global market with customers with regional or even global ambitions. Except for the largest markets in the world, the required investments mandate that we only work with ambitious companies with regional or global ambitions.
Secondly, which move, generally speaking, do you deem most important for the company in the long term?
– To find a good collaboration partner for the development of ICOpre and getting our ICOres projects to market. It will generate royalty incomes to the benefit of the shareholders and allow Iconovo to aim for even more ambitious development goals.
– The agreement with BNC Korea that actually happened after the close of Q2. It will not only generate future royalties, but being the fourth royalty agreement, we can truly state that we are a company with a project portfolio thus also not relying on one or two projects for our future success.
Thirdly, do you expect more such moves in the months to come?
– We are always working on new customer collaborations, but these negotiations are quite long processes, making it hard to say exactly when they will materialize. We currently have four royalty agreements for generic products, but of course we aim for more. We would also like to see that we could succeed in securing a royalty agreement for an innovative product that follows the normal registration route.
How will the recent deal with BNC Korea impact Iconovo's business potential?
– It will provide additional value, both generating milestones and royalties, but in addition it will increase the likelihood for Iconovo to also find a partner for the remaining 85 per cent of the territory as the project matures with lower remaining development risk.
Can we expect to see other such licensing agreements in the future?
– Yes, this is our business model and we have showed historically that it works.
How important is last week's news regarding the Intention to Grant notice from the US patent office?
– We can only out-license a product if we can deliver IP-protection or know-how. Iconovo offers exclusive rights to a drug-device combination and our customers are only willing to pay royalties in case they can secure a superior device on an exclusive basis. This is the whole value offering of Iconovo. This patent gives our future US ICOres customers a reason to trust that they can compete on the US market with ICOres without facing an identical copy.
The report indicates a good cash position for Iconovo, however, it also shows a drop in sales for H1 and costs going up compared to the same time last year. Could you comment on that?
– Iconovo's current sales is based on milestone payments that will vary from quarter to quarter. It's a natural fluctuation in our business. The costs increased as we have hired more employees to speed up development, but above all we are currently spending quite some resources on the development of ICOpre, our fourth inhaler platform, which was also the reason why we took in more money last year. It's part of the investment plan.
Finally, what would you consider to be Iconovo's most valuable business opportunity at the moment?
– I don't want to single out one business opportunity over the other. All customers of Iconovo are important and they will all help us generate future royalties. We like having many projects to balance the overall risk for Iconovo, thus also differentiating Iconovo from one-project companies that will either make it or break it.
The content of BioStock's news and analyses is independent but the work of BioStock is to a certain degree financed by life science companies. The above article concerns a company from which BioStock has received financing.
Prenumerera på BioStocks nyhetsbrev