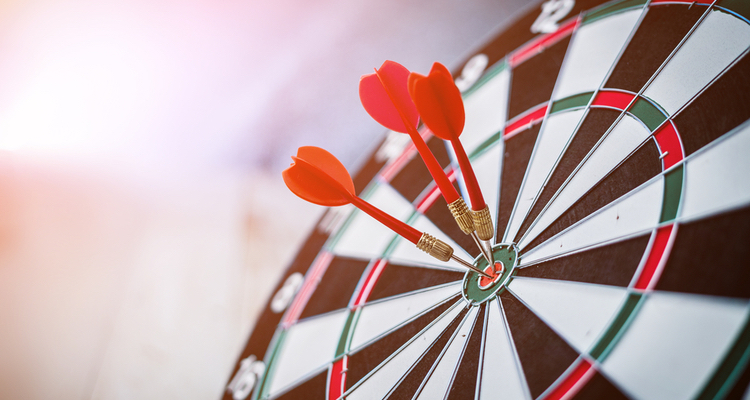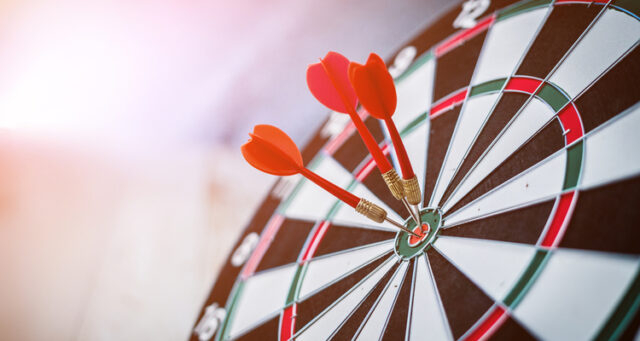 Iconovo aims to reach ambitious goals in 2021
Yesterday, Iconovo presented its business goals for 2021 and provided an update on the progress with the company's four inhalation platforms and related agreements. It turned out that many milestones are within reach and that Iconovo is approaching final delivery in several of its customer projects. The company also has high ambitions when it comes to entering into new agreements and the goal is to sign two new customer agreements during 2021.
Iconovo develops complete inhalation products with associated drug preparations for the treatment of mainly asthma and COPD. The development mainly concerns generic products, but recently the door to innovative projects was opened when Iconovo entered an agreement with Monash University for the use of ICOone with oxytocin in a phase I study in 2021.


Yesterday, Iconovo presented its business goals for 2021, which show the company has high ambitions for the year, both in current customer projects but also in terms of reaching new agreements.
Raised ambitions for 2021
 Since its founding in 2013, Iconovo has developed a product portfolio that includes four inhalation platforms – ICOres, ICOcap, ICOone and ICOpre. The business model is based on entering into agreements with pharmaceutical and generic companies regarding these inhalation platforms in order to receive royalty income after market launch. Iconovo currently has licensing agreements with Amneal, Stevanato, Intas, Monash University and BNC Korea. The goal for 2021 is to enter into at least two more customer agreements.
Iconovo managed to build strong momentum in 2020, and now they are raising their ambitions further, according to the company's CEO Johan Wäborg: 
»Last year, we were able to achieve several important milestones and we are thus approaching final delivery in several projects. With two new license agreements, we were able to exceed our set goal and also show that our commercial approach works. We are now raising our ambitions for 2021.«
Final delivery to Amneal during Q1
Together with Amneal, Iconovo is developing a budesonide/formoterol ICOres product (generic version of AstraZeneca's Symbicort). Iconovo's plan is for final delivery of the development project to Amneal during Q1 so that the client can start a second pharmacokinetic pilot study during Q2 to demonstrate bioequivalence. The purpose of a bioequivalence study is to investigate whether two drugs, in this case Symbicort and Iconovo's generic version of Symbiocort, have an equivalent clinical effect.
The results of the pharmacokinetic pilot study are expected to be presented in the second half of 2021. Iconovo's long-term goal is to launch the generic product on the European market by 2023.
Great progress in ICOres project with Intas
In its business goals, Iconovo also provided an update for the ICOres project with Intas. The product to which the collaboration relates has not yet been announced, but what has been communicated previously is that the agreement applies to a specific generic product for the treatment of asthma and COPD that is being developed and adapted to the ICOres inhaler.
Iconovo plans to complete the development work and carry out technology transfer to Intas in 2021. The product will then be ready for a first pharmacokinetic pilot study with the aim of demonstrating bioequivalence between the ICOres product and the unnamed original drug.
First royalty income on the horizon
With regard to ICOcap, Iconovo's distribution partner Stevanato made several advances in 2020. For example, in May of last year, ICOcap received CE marking, meaning that it could start being sold to customers for use in clinical studies.
In addition, Stevanato submitted a Type III Drug Master File (DMF) to the FDA. According to yesterday's press release, this is expected to lead to a first delivery agreement with an end customer and thus a first royalty income for Iconovo in 2021.
Launch in South Korea 2024
In 2020, Iconovo entered into a licensing agreement with BNC Korea for the development of two generic versions of Novartis' Ultibro Breezhaler and Seebri Breezhaler in ICOcap, both approved for the treatment of COPD.
Yesterday, Iconovo announced that they expect to be able to final deliver the first product to BNC Korea by the end of 2021. The product will then be ready for a first pharmacokinetic pilot study to demonstrate bioequivalence.
Before Iconovo's generic versions of Ultibro and Seebri can be launched, patents for the original products must expire on the markets in BNC Korea's territory (Korea, Japan, China, Taiwan, Russia, CIS countries and Southeast Asia). South Korea is expected to be the first country with a patent expiration at the end of 2023. Thus, Iconovo plans to do a market launch in South Korea in 2024.
ICOpre – Iconovo's largest investment to date 
ICOpre is the company's latest addition to the family of inhalation products and also the company's largest investment to date. The inhaler is a generic equivalent of GlaxoSmithKline's Ellipta inhaler.
According to yesterday's press release, the development of ICOpre is progressing according to Iconovo's schedule. The development of the product is expected to be completed in 2021, and thereafter it will move to a phase where ICOpre will be optimised with different powder formulations. The idea is to develop five powder formulations in 2021 to match the five dry powder formulations in the Ellipta portfolio. In the subsequent phase, the formulations will be optimized with ICOpre.
Iconovo plans to present ICOpre to the public for the first time at Respiratory Drug Delivery, a virtual conference held on May 4-7.
High goal regarding new agreements
The marketing of ICOpre will be strengthened in 2021 to capture the interest of potential customers. Iconovo will also continue in discussions with customers who have already shown interest in the product. They also have ongoing discussions regarding the other inhalation platforms with current and new potential customers, both for generic and innovative applications.
To be well prepared for 2021, Iconovo has strengthened the commercial part of the organisation, e.g., through new recruitments. Thus, the company has chosen to raise the target for the number of customer agreements per year.  The goal is now to enter into two new customer agreements in 2021, according to CEO Johan Wäborg:
»We make major efforts in business development and work with increased capacity and focus. We aim to reach two new business agreements this year, which is a doubling of the previously communicated ambition for the number of new agreements per year«
The content of BioStock's news and analyses is independent but the work of BioStock is to a certain degree financed by life science companies. The above article concerns a company from which BioStock has received financing.
Prenumerera på BioStocks nyhetsbrev