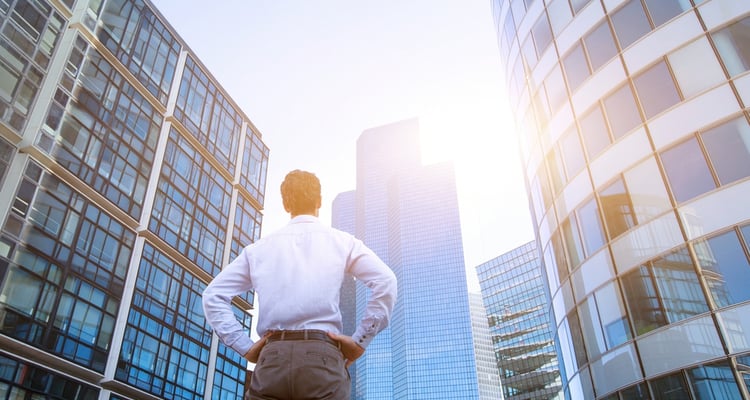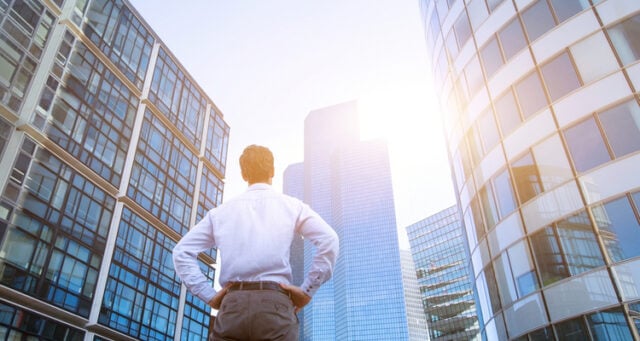 Iconovo aims for more innovations in inhalation
Looking back on Iconovo's 2019, the company's investment in the new inhalation platform ICOpre and the accompanying dry power formulations stands out. This new project will enable the company to offer global generics for GSK's Ellipta range, a range that is expected to reach a market value of 5 billion USD the year before the patent expires in 2025. Strengthened by 60 MSEK in institutional capital, Iconovo is now pushing ahead on several fronts.
When Iconovo's investment in generic versions of GlaxoSmithKline's Ellipta portfolio was announced on 25 October 2019, it was called the biggest and most important investment in the company's history. The news followed a string of other advancements during the year and BioStock looks closer at the most significant of them here.
A payment worth millions and increased geographical coverage
In March, CBC Corporation India Pvt Ltd took over Anneal Pharmaceuticals' deal with Iconovo to develop a generic version of Symbicort, including payments and royalties. In connection with this, the parties agreed to alter the payment model leading to Iconovo obtaining a one-time payment of 5 MSEK.
In the first quarterly report of 2019, CEO Orest Lastow noted that Iconovo's new partner is ambitious and wants to push ahead with the project at a rapid speed in order to reach the market as soon as possible. Considering the fact that CBC is active in both Europe, India, China, and Japan, the company now sees great potential to reach more markets than previously expected.
Important advances with generic versions of AstraZeneca-products
Four months later the company could announce positive results from a clinical pharmacokinetic pilot study with their product ICOres. The study compared Iconovo's generic product ICOres budesonide/formoterol with the original, AstraZeneca's Symbicort Turbuhaler. The results showed that ICOres functioned as clinically expected, a result that is now an important foundation stone for the remaining development which will see the dose adjusted to fully match the original product.
It should also be mentioned that in early February Iconovo recruited Roger Lassing to the role of Vice President Business Development. Lassing was previously Global Brand Manager for Symbicort at AstraZeneca, although his latest role was at Leo Pharma A/S where he worked within Global Business Development. Iconovo has strengthened the team further with the recruitment of Anna Gallon as the new CFO. Gallon has more than 20 years of experience in economics, and, prior to coming to Iconovo, among other positions, she was CFO at Hövding.
The next step for ICOres is to initiate the final phase of the development project in order to reach the market as soon as possible. The total worth of the global market for a budesonide/formoterol-combination is estimated at circa 3 billion USD annually. Iconovo claims that ICOres is superior to other products on the market with regards to user friendliness, something that the company thinks will be a very strong advantage for them when the product reaches the market and attempts to gain a foothold.
Significant investment to coincide with patent expiration for Ellipta
In October, Iconovo made a big announcement when it stated that it will invest in the development of the new inhalation platform ICOpre, as well as an accompanying new dry powder formulation. Based on a valuation performed by PWC Strategy, Iconovo has spotted a business opportunity in the production of generic versions of GSK's Ellipta, which is expected to dominate the inhalation market for the next 10 years. There are currently five products in the Ellipta range where the sales during 2018 were worth almost 2,7 billion USD. This figure is expected to increase to 5 billion USD by 2024.
At the end of January 2019, the US market opened up when Mylan's Advair product Wixela Inhub obtained approval from theFDA. Mylan's product is a good reference case for ICOpre considering the fact that Iconovo's product is also intended to be positioned on the lucrative US market.
According to Iconovo, the development of the inhaler will take about three years. The first Ellipta patent expires in 2025, which is when Iconovo aims to be ready to offer generic versions.
Iconovo's new investment seems to have a good chance of creating significant income when the patents for Ellipta have expired. So, any interim results presented during the development process will be important catalysts for the market to look out for.
The fact that Iconovo is investing so heavily in this field is a sign that the company is able to make new, bold strategic decisions, meaning that the possibility of similar investments in the coming years should not be excluded. In such a scenario, the company will in all likelihood also have been able to collect important know-how from the development of ICOpre to be used in the development of more or new formulations for ICOpre.
New collaboration will lead to more innovative inhalation products
Whilst on the topic of new innovations, there is another important event that came to define Iconovo's fourth quarter 2019. On 5 November, the company signed a so-called Letter of Understanding (LOU) with CrystecPharma.
The collaboration aims to offer a complete solution for customers requiring optimal delivery of effective molecules to or via the lung. This would make it possible to treat diseases such as pulmonary fibrosis, cystic fibrosis, pulmonary hypertension or respiratory syncytial viral infectionlocally in the lung with, e.g., peptides. Other potential areas of use are conditions that would benefit from a rapid uptake in the body via the lung such as migraine, overdoses, or epilepsy.


Through the collaboration, the two companies will also market each other's technologies and expertise as well as work together to offer a complete inhalation solution to pharmaceutical companies and biotech companies.
As a first step the companies have launched a pilot project in which a multi-dose inhalation solution for CrystecPharma's project CR002, a novel on-demand inhalation treatment for urgent incontinence, is to be evaluated. The aim of the project is to provide superior deep lung delivery that can only be achieved with designed particles in optimised inhalers. Read more about the collaboration here.
A strengthened patent portfolio
During 2019, Iconovo also received two positive notices from the European Patent Office stating that it intends to approve two patents, one for ICOres and one for ICOcap.
The patents are now validated in nine European countries. In addition, Iconovo obtained approval for a patent regarding ICOres in Japan, meaning that the company now has secured patents for technology included in several customer project on two very important markets.
Capital from large institutional investors
Last, but not least, in late November the company strengthened its finances through a targeted share issue that brought in 60 MSEK before costs. The issue was targeted at Andra AP-fonden, Fjärde AP-fonden and Länsförsäkringar Fondförvaltning.
According to Iconovo, the purpose of the share issue was to bring in more institutional investors whilst at the same time raising new capital to be able to carry out new investments to increase growth. The money raised will primarily be used for the development of the inhalation platform ICOpre and to strengthen the working capital in connection with the expansion of the company's activities.
Iconovo finished 2019 on a high – much the same way as the company finished 2018 when it received an order from TOA Pharmaceuticals Co., Ltd, regarding development of two new versions of Iconovo's inhalation platforms and testing and evaluation of four candidates for among other conditions, asthma and COPD.
Ellipta's sales figures – a benchmark for ICOpre
Iconovo enters 2020 with strong self-confidence, not least as the company has been able to show that it has a clear advantage on its competitors in that it develops both inhalers and inhalation powder.
Furthermore, the company has demonstrated the ability to develop unique inhalation solutions yielding its own patent protections, thus not interfering with other companies' patents, something that is important to Iconovo's business idea.
When it comes to innovations, Iconovo also holds up well against the competition. One example is ICOone, a product that only contains one dose and is especially suited for expensive drugs where one wants to avoid waste or for situations such as vaccination if one wants to dose a drug without needing medical personnel or sterilising of the equipment.
BioStock looks forward to following Iconovo during 2020, of particular interest will be GKS's annual report with sales figures for Ellipta that will be a good benchmark for ICOpre's market potential.
The content of BioStock's news and analyses is independent but the work of BioStock is to a certain degree financed by life science companies. The above article concerns a company from which BioStock has received financing.
Prenumerera på BioStocks nyhetsbrev