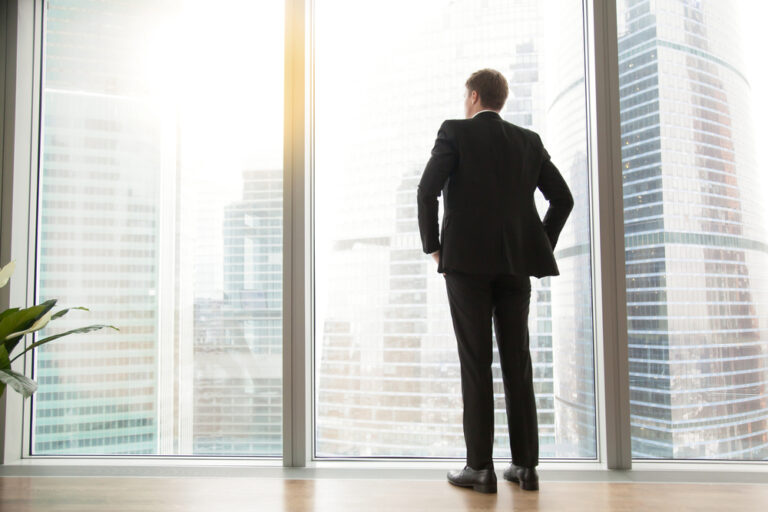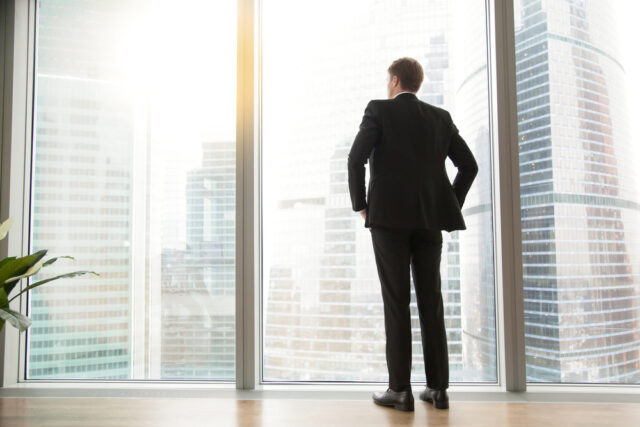 Iconovo adds business development experience with new CEO
So far, 2020 has brought several advancements for the Swedish dry powder inhaler company Iconovo. A major stepping stone was the change of CEO in April. With Orest Lastow transitioning from CEO to CTO, to optimize the output of his expertise in the field, Iconovo has recruited Johan Wäborg for the CEO position bringing valuable business development experience to the company's leadership. BioStock was able to get in touch with Johan Wäborg to learn more about his vision for the company.
Iconovo is a medtech company that offers the development of ready-to-use inhalation products – inhalers in combination with dry powder formulations. The company's inhalation products are primarily intended for the treatment of asthma and chronic obstructive pulmonary disease (COPD) – two very common respiratory diseases.
Over the years, the company has developed a broad product portfolio including four inhaler platforms, through which Iconovo is able to insert itself into a growing global market. Three of the platforms are already fully developed and available for customization to suit administration of different inhalation powders: ICOres, ICOcap and ICOone. All of these have seen continued progress in terms of updates during the first half of 2020 despite a pandemic disrupting businesses across the globe.
Three fully developed platforms


Iconovo's reservoir-based product, ICOres, was developed as a generic form of AstraZeneca's Symbicort Turbuhaler (budesonide/formoterol), and ICOone is the company's single-dose inhaler. Both have seen their IP protection strengthened in both Sweden and Europe during the year, and most recently, ICOres has received an Intention to Grant from the Chinese Patent Agency. Read more.
Meanwhile, ICOcap, the company's capsule-based dry powder inhaler with the same function and similar performance as Novartis's dry powder inhaler Breezhaler, has received CE marking and can now be purchased from Iconovo's manufacturing and distribution partner Stevanato Group to be used in clinical trials. The Italian partner recently announced that they intend to invest almost 400 MEUR in manufacturing and R&D programs for drug delivery systems, a part of which will be allocated to the manufacturing of ICOcap. The announcement came shortly after creating a webpage fully dedicated to ICOcap in order to bring more visibility to Iconovo's product.
Still with regard to ICOcap, just yesterday, Iconovo announced they have signed a know-how license agreement granting BNC Korea Co Ltd the exclusive rights to use the know-how to manufacture two generic formulations, Ultibro Breezhaler (indacaterol, glycopyrronium) and Seebri Breezhaler (glycopyrronium). The agreement also gives BNC Korea Co Ltd the rights to market, sell and distribute these formulations together with ICOcap in a territory that includes Korea, Japan, China, Taiwan, Russia, the CIS Countries and the Southeast Asian Countries (including Turkey). The deal has a value of EUR 550,000 whereof EUR 150,000 is to be paid as an access fee.
New platform in the works
In late 2019, Iconovo announced it would make a substantial investment in a new inhaler platform similar to GSK's Ellipta, which is expected to dominate the inhalation market for the next 10 years. This new platform, ICOpre, represents a major business opportunity for Iconovo as analysts expect the Ellipta range of products to be worth at least 4.5 BUSD in annual sales by 2023.
BioStock has covered ICOpre's potential in depth, and Iconovo has recently released a briefing document expanding on the market opportunity, patent situation, product features and partnering strategy surrounding ICOpre.
Transition phase for Iconovo 
The development of the new inhalation platform coincides with Iconovo transitioning from an establishment phase into a phase more focused on growth, setting its sights on more sustainable profitability with a secure profit margin through growing royalty revenues.
Part of the transition has meant a change in management for the company. In April, the company appointed Johan Wäborg as CEO, replacing Iconovo's co-founder Orest Lastow, who has taken on the full role as CTO to better capitalize on his expertise in the development of dry powder inhalers, e.g. ICOpre.
Johan Wäborg, who was CEO of Actelion Pharmaceuticals in the Nordic and Baltic regions when it was acquired by Janssen Pharmaceuticals for 30 BUSD, brings with him solid experience as a leader in international strategic business development with strong growth in a listed environment. Johan Wäborg will strengthen the company's development and communication strategy with the investors in focus, as well as increase efforts within commercialization of Iconovo's four inhaler platforms.
»I have a wide commercial background with experience from pharma marketing, business establishment and business development. I have led teams and organizations through both good and bad times with successful growth outcomes. It's all about the people, energy and focus. Work is supposed to be fun; if it is, you work with dedication and can achieve whatever you wish for« — Johan Wäborg, CEO of Iconovo
BioStock got a hold of Iconovo's new CEO, Johan Wäborg to get a deeper insight into what he brings to Iconovo.
Johan Wäborg, first of all, what was your reaction when you got asked to fill the CEO spot at Iconovo?
– I was enthusiastic as I quickly realized that this is a world class company with great potential in its offering and business model. I also realized that the culture at Iconovo and the people I met here really match my own values as well.
What about the company inspires you the most and led you to take on this new position?
– I was inspired and convinced by a number of things!
– First, I am very impressed by the unique competence of the people working at Iconovo. Few people in the world that can do what our team can do. We design and build an inhalation device and then adapt the formulation of the drug powder. In parallel we optimize the device and drug to work perfectly together. This integrated development process is the core competency of Iconovo.
– Second, the scalable business model. At Iconovo we basically sell the license for a customer to use one of our four devices with an optimized drug component in a given territory. Thus, it's a platform model that we can scale up and sell flexibly in a number of ways. As a commercial person, this kind of playing field really motivates me!
– Third, the market opportunity and the lower risk level is really attractive to me. Compared to a bio or pharma startup, which normally only have "one leg," i.e. project or molecule, to stand on, we have multiple platforms and can make multiple deals on each platform. Deals may include generics but also innovative drugs. As an example, for generics of dry powder inhalation products, the risk of failing completely is lower, and the main risk can be translated into delay. While other businesses either make it or break it, we have many more safety cushions in our model.
What connection did you have with Iconovo before becoming its CEO?
– I had heard about Iconovo and of some talented people who joined forces when AstraZeneca closed down in Lund. The news about this stuck with me since I actually did some weeks of summer practice in Astra working with nebulizers. I studied MSc. Chemical engineering just up the hill from here at LTH.
How will your previous experience contribute to Iconovo's future growth?
– I have a wide commercial background with experience from pharma marketing, business establishment and business development. I have led teams and organizations through both good and bad times with successful growth outcomes. It's all about the people, energy and focus. Work is supposed to be fun; if it is, you work with dedication and can achieve whatever you wish for.
You took position in April, has the transition into the company been smooth?
– Yes, wow, it has already been three months now. Time flies! I had a great introduction period. I suppose my past experience within respiratory diseases helped me to get the hang of it quickly.
This is not your first role as a top executive in a life science company. Is this the first time managing a medtech company – more specifically a company developing dry powder inhalers?
– I have not led a med-tech company before. Although I've led innovative pharma at Actelion and set-up an international generic company with Marklas B.V. I see many similarities and a lot of the key business principles are the same.
If it is, what are some of the major challenges you expect to face and what are the main skills you bring to the mix?
– A classic challenge for all innovative startups is to switch from product innovation to commercialization. Iconovo has come a part of the way there though, and part of my ambition is to go hard on selling what we have and also making sure that our existing partnerships make it in a timely way to the finishing line.
Looking back at the first part of the year, what would you consider to be Iconovo's most important achievement so far in 2020?
– There has been a lot of activity in the labs and interactions with both new and existing customers. A great achievement as a result of that hard work was the CE marking of ICOcap.
Speaking of ICOcap, Iconovo has just signed a know-how license agreement with BNC Korea Co Ltd, giving Iconovo's ICOcap, along with two formulations, widespread market coverage in Asia. Could you tell us more about the implications of this agreement?
– We are now entering our fourth royalty agreement with a regional and dynamic customer in a territory with over 2,7 billion inhabitants. This is our first agreement for ICOcap formulations; it validates our technology and will drive sales for both the formulations and the ICOcap inhaler. Furthermore, this agreement is for two products, not just one, which makes it twice as good. Overall, this opens up for additional agreements in the remaining territory in Europe and Latin America.
As Iconovo enters a phase of development with a focus on growth, what will be the most important aspect of this transition, and how do you plan to deal with them?
– As we embark on our growth journey, it will be important to set out the long-term strategy. Then we can work on the more short- to mid- term strategy and focus on the execution within business areas that will bring us towards our future.
What is going to be the company's immediate focus as it transitions?
– There will be many things to navigate but we have been sailing before. One absolute key thing is to make sure we have a company with energized and competent people. Our employees are our key resource, and as a team we can achieve anything we set out to do.
Finally, what is your long-term vision for Iconovo, and what is your strategy for implementing it?
– We are working right now on our long-term strategy for Iconovo, so I will have reason to come back to you on that. But for me the short-term strategy is clear – It's about commercial execution.
The content of BioStock's news and analyses is independent but the work of BioStock is to a certain degree financed by life science companies. The above article concerns a company from which BioStock has received financing.
Prenumerera på BioStocks nyhetsbrev