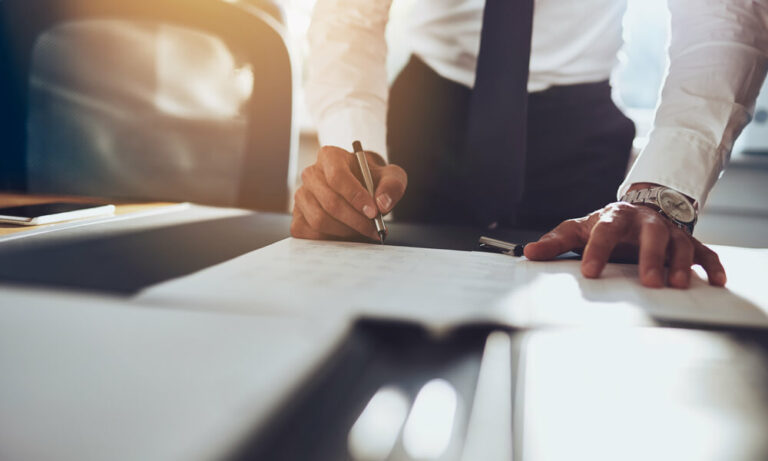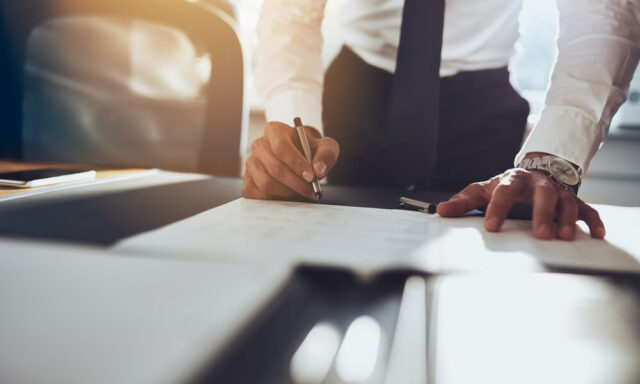 High expectations on a deal for Respiratorius
In June, Respiratorius raised just over SEK 25 million in a heavily oversubscribed rights issue. The capital will, among other things, be allocated to finance remaining preparations for a phase III study with cancer candidate VAL001. As the study looms, expectations of a partnership agreement intensify. Speculation increased even further after the company received the recommendation from the European Medicines Agency to go directly to Phase III without conducting a Phase IIb study.
Respiratorius's candidate VAL001 is being developed as a treatment for diffuse large-cell B-cell lymphoma (DLBCL), a rare and aggressive form of lymph node cancer. DLBCL is the most common type of Non-Hodgkin's Lymphoma (NHL), accounting for about 30 percent of cases. Today's standard DLBCL treatment is R-CHOP, a combination therapy that includes both chemotherapy and the antibody-based drug Rituxan (rituximab).
However, even with this combination therapy, the treatment outcome is suboptimal with a 5-year survival rate of approximately 60-70 per cent, which opens for new therapies such as VAL001.
Strong survival data
In 2018, of the American Society of Hematology published an article by Respiratorius in the highly esteemed scientific journal Blood Advances, showing that the 1-year overall survival (OS) was 100 per cent for 32 patients treated with a combination of VAL001 and R-CHOP. The 2-year OS – an even more important measure, indicating the disease has been cured – amounted to as much as 96.8 per cent. Comparative data from a matched reference population in the Swedish lymphoma registry treated with R-CHOP alone showed a 1-year overall survival of 89.6 per cent and a 2-year overall survival of 81.7 per cent.
Moreover, VAL001 has been shown to reduce the risk of mortality in DLBCL patients by 80 per cent compared with the current standard treatment. These results are striking considering that a mortality reduction of 20–30 per cent is considered to be a clinically-relevant improvement.
Overall, existing data show a statistically significant survival advantage for patients treated with a combination of VAL001 and R-CHOP compared with Swedish patients who were only given R-CHOP between the years 2000 and 2015.
Aims to reach a partnership prior to the phase III study
At this time, there are only a few remaining steps before advancing VAL001 to phase III; a pharmacokinetic study must be conducted, a study protocol should to be drawn up, and test material in tablet form needs to be developed and produced. Simultaneously, intensive work is underway to select the most suitable partner to carry out the study, and there is great interest on the market.
In a video interview with BioStock in June, CEO Johan Drott emphasized that over 20 pharmaceutical companies have already shown an interest in the project, which puts the Lund-based company in a very good position.
To increase the chances for an agreement, Respiratorius collaborates with North American Partner International Inc., who is using its global network to identify potential interested parties, a task that has clearly gone well so far. The company has also signalled that the partnering work is progressing according to plan despite the ongoing Covid-19 pandemic.
Looking for an exit
The fact that the project seems to attract attention on a broad front, however, is no coincidence. In light of the candidate's positive survival data, the European Medicines Agency (EMA) recommended that Respiratorius proceed directly to a phase III study following positive results in phase I/IIa, without first having to conduct a phase IIb study.
In addition, the company has both a solid patent portfolio and an orphan drug status in Europe as well as the USA, the two main target markets for the drug. Something that may have added to the interest, is the fact that the company has been open about its ambition to make an exit from the project.
A CEO with a good deal-making track record
In the interview referenced above, CEO Johan Drott himself reasoned that an initial agreement will probably be a license deal for the partner to advance the VAL001 project associated with an upfront payment and milestone-related instalments.
The Diaprost deal is a reasonable indication of Respiratorius's expectations on a future agreement for the VAL001 project.
Other industry deals
In early 2020, a global collaboration and licensing agreement for tafasitamab was signed by MorphoSys and Incyte. Incyte paid 750 MUSD upfront to MorphoSys, accompanied by a 150 MUSD equity investment. MorphoSys is also eligible for milestone payments worth up to 1.1 BUSD, in addition to any royalties from the drug in the event of market approval.
Another recent deal focused on DLBCL took place in April when Gilead Sciences Inc acquired Forty Seven Inc for 4.9 BUSD and thus, among other things, secured access to the company's leading drug candidate magrolimab, which Gilead aims to position against DLBCL. In early September, Abbvie and I-Mab also signed an agreement regarding I-Mab's CD47 antibody lemzoparlimab with a total contract value of 2.9 BUSD.
Even though all these agreements include candidates that are targeting DLBCL, their scopes differ significantly from VAL001. First, all three of the above-mentioned candidates are antibodies, i.e. immuno-oncology therapies, one of the most trending segments in the pharmaceutical space. Moreover, the Gilead-Forty deal refers to a full-scale company acquisition, and each of these candidates have a much broader target indication than DLBCL, and thus meet significantly larger markets – as well as potential sales revenues.
Nevertheless, acquisitions of other DLBCL candidates indicate a great interest in Respiratorius's main indication and may help to open more players' eyes to VAL001 as well. Yet, it is still difficult to estimate a potential deal value for VAL001, and, to further complicate a comparison, a future agreement would likely contain a royalty component.
Fewer side effects with VAL001
Currently, the most effective DLBCL treatment is the combination therapy R-CHOP. Although the development of innovative drugs is speeding up, these new drugs are very costly and can lead to significant side effects, according to Respiratorius. Hence, VAL001 is considered to have several competitive advantages.
Two of Respiratorius's potential success factors have to do with the fact that VAL001 is based on a well-established substance, valproic acid, which has been used in the treatment of epilepsy since the 1960s. First of all, this means that the safety profile and any side effects are well known and documented – a very important aspect as patients suffering from DLBCL are generally old and fragile. Secondly, a well-known and beneficial safety profile significantly reduces the development risk of the project.
BioStock will follow Respiratorius's continued activities with great interest. This naturally includes upcoming partnering activities as well as the continued development process for VAL001, but also for the rest of the company´s pipeline, e.g. the respiratory drug RESP9000 developed in Chronic obstructive pulmonary disease (COPD) and asthma.
The content of BioStock's news and analyses is independent but the work of BioStock is to a certain degree financed by life science companies. The above article concerns a company from which BioStock has received financing.
Prenumerera på BioStocks nyhetsbrev