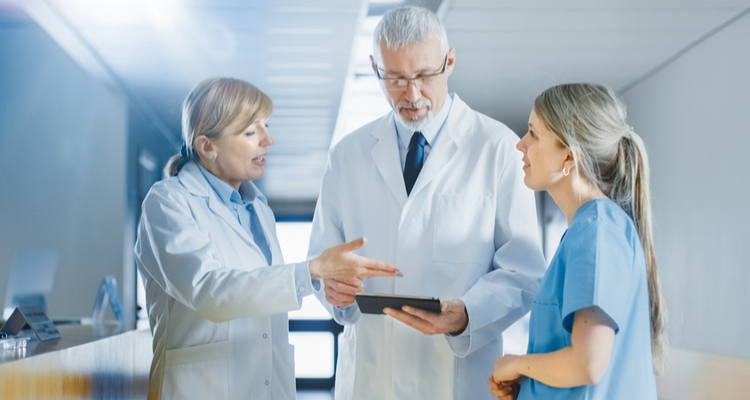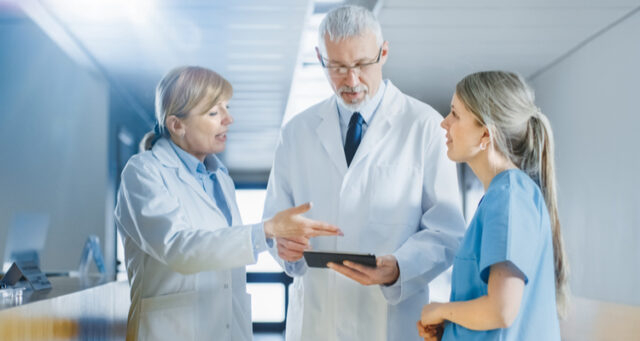 German university hospital evaluates CLS's product
Lund-based Clinical Laserthermia Systems began 2020 on a high note by conducting a rights issue which was oversubscribed by a wide margin. This has now been followed by another good piece of news when the company yesterday announced that the University Hospital in Magdeburg, Germany, is evaluating the CLS TRANBERG Thermal Therapy System, and the evaluation has so far yielded positive results.
CLS develops products for imaging laser ablation of soft tissue affected by cancerous tumours. The company has also developed its own method, called Immune-stimulating interstitial thermotherapy (imILT), which kills the tumour and stimulates the immune system to attack any metastases. CLS's products can also be used for focal laser therapy (FLA / LITT), and this is exactly what the University Hospital in Magdeburg has done.
Laser thermal therapy with high precision
Magnetic resonance (MR) -controlled LITT, i.e., laser-induced interstitial thermotherapy, is a treatment method that is both safe and minimally invasive for the patient. LITT treatment involves directing a laser light, via thin optical fibres, at the tumour in order to destroy it. To ensure that the fibres are optimally placed, imaging techniques such as magnetic resonance or ultrasound are used. Thanks to CLS's TRANBERG Thermal Therapy System, laser treatment of tumours and soft tissue can be performed with high precision.

Evaluation on liver metastases
Magdeburg University Hospital is currently evaluating the TRANBERG Thermal Therapy System for the treatment of small liver metastases. In a press release, Mats Ekelund, CSO at CLS, said that so far 12 patients have been treated with MR-controlled LITT in order to slow down tumour growth and alleviate the patients' pain. Ekelund also mentioned that patients with primary tumours with different characteristics, as well as patients with multiple liver metastases, received laser therapy for up to three lesions per treatment. So far, the treatment has worked well and no side effects have been noted in the studied patients.
The collaboration continues
Within the framework of the ongoing collaboration, the German university hospital is now evaluating the possibilities of CLS's laser unit and associated instruments for the treatment of liver metastases and primary tumours in the liver. The cooperation is managed by CLS German subsidiary CLS GmbH, and, in a statement, CLS CEO Lars-Erik Eriksson stated that he looks forward to the continued cooperation:
The objective of the collaboration is to evaluate and further develop MR-guided laser ablation with CLS' innovative products. The University Hospital in Magdeburg has extensive activities and experience in the area of image-guided, minimally invasive treatment of tumour diseases. I'm looking forward to further collaboration with the team at the hospital.
Strong start to 2020
CLS has certainly started in 2020 at full speed. Between 20 January – 4 February, a rights issue was carried out, which provided the company with approximately 50.3 million SEK before issue costs. In addition, CLS raised approximately 12 million SEK through the targeted issues that were carried out in parallel with the rights issue. It is also worth noting that the rights issue was oversubscribed, with a subscription rate equivalent to about 142 per cent.
The emission proceeds are intended to be used for, among other things, continued clinical studies on imILT and preclinical studies where the CLS method is combined with checkpoint inhibitors.
Looking ahead with confidence
CLS is not resting on its laurels when it comes to its product development either, and during the year the company plans to introduce a new MR-integrated thermometry software on the market. The software is specifically designed to provide accurate monitoring, real-time temperature measurement and calculation of treated tissue whilst carrying out the treatment procedure. The aim is to achieve a treatment with high precision and control.
The content of BioStock's news and analyses is independent but the work of BioStock is to a certain degree financed by life science companies. The above article concerns a company from which BioStock has received financing.
Prenumerera på BioStocks nyhetsbrev