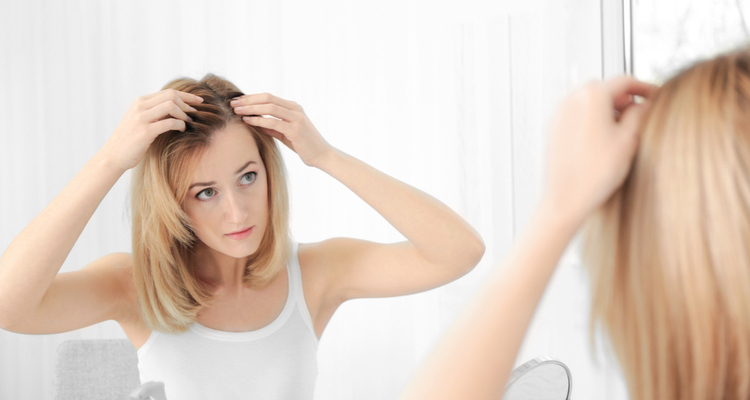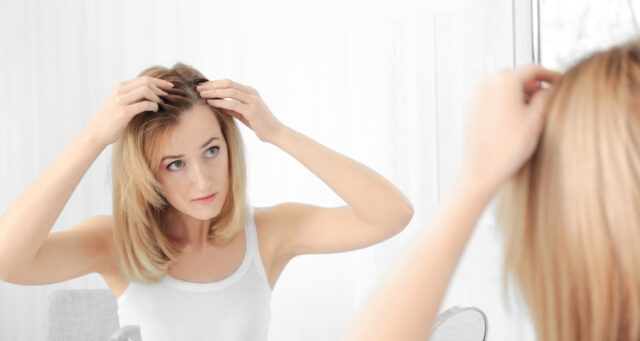 Follicum watches closely as Allergan deal shakes up hair loss treatment field
The competition within the therapeutic arena related to hair loss is limited as no new treatments have been registered during the last 25 years. However, the field got a big jolt last month as Irish big pharma giant Allergan invested 25 MUSD to team up with American biotech Exicure, who are producing spherical nucleic acid (SNA) technology to treat hair loss. Swedish biotech Follicum, who is about to initiate a second phase II trial with its hair loss candidate, is paying close attention.
Hair loss (alopecia) is a general term that encompasses several disorders affecting normal hair growth. It affects several millions of people worldwide and typically puts a heavy physical and psychological burden on both men and women. For context, one of the most common forms of alopecia, androgenic alopecia or pattern baldness, affects around 50 million men and 30 million women in the US alone.
Limited treatment options
There are four phases of the hair growth cycle: anagen – growth phase, catagen – transition phase, telogen – resting phase, and exogen – shedding phase. As we age, the active hair growth phase (anagen) naturally shortens, but in individuals suffering from alopecia, it is abnormally reduced and/or impaired, and few treatments are currently available.
Today, alopecia is mainly treated with one of two options – minoxidil (Rogaine) and finasteride (Propecia), both of which are indicated for hair re-growth. Minoxidil is an over-the-counter product for both men and women, but only one third of patients respond to the treatment, while finasteride is a prescription medication for men only, and show an 80 per cent response rate. In other words, there is not one treatment suitable for all patients.
Moreover, both of these treatments are associated with side effects including skin reactions, diminished sex drive, and erectile dysfunction. So, the need and demand for new, safe, effective and innovative products that can be used by both men and women is very high.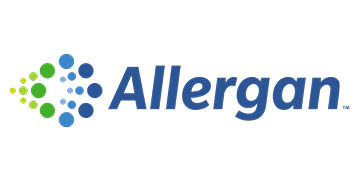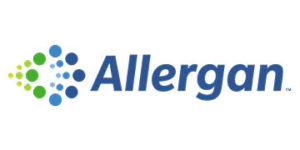 A big shake in the hair loss field
Due to the lack of effective hair loss treatments, the competitive landscape for the field is relatively tranquil, but Big Pharma giant Allergan shook things up by announcing a 25 MUSD investment in a potential hair loss treatment developed by Exicure.
Exicure is an American biotech company developing therapeutics for cancer, inflammatory diseases and genetic disorders based on their proprietary Spherical Nucleic Acid (SNA) technology.
The deal with Allergan, who is most known for producing the wrinkle treatment Botox, stipulates that Exicure continue the discovery and pre-clinical development of a potential SNA-based hair loss treatment, while Allergan will bring clinical phase expertise along with a good chunk of cash – up to 725 MUSD – to ensure the smooth development of the product.
The push for hair loss therapy is growing stronger
This is not Allergan's first stab at entering the hair loss fray: the pharma giant was involved in the development of setipiprant, an oral prostaglandin D2 receptor antagonist originally developed by Kythera. However, that program stalled after phase IIa testing generated disappointing results this past April.
The strong push by Allergan is a clear sign that the alopecia drug market is bound for a boom. Market analysts certainly seem to expect so, since a report by Reports and Data shows that the alopecia market is expected to reach 12.99 BUSD by 2026 – a growth rate of 5.1 per cent from 2018.
The expected growth can be linked to increased consumption of tobacco and alcohol, increased stress and an aging population, as well as an increased incidence of chronic disorders such as hyperthyroidism, hypothyroidism and autoimmune disorders such as Hodgkin's disease, Hashimoto's disease, Addison's disease and celiac disease. All of these are associated with hair loss.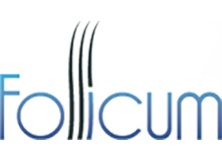 Follicum is watching closely
Overall, this is welcome news for Follicum, a Swedish biotech company currently going through phase II trials with their peptide, FOL-005, a drug with First-in-Class potential designed to treat hair loss.
FOL-005 is a modified short version of the endogenous protein osteopontin and has undergone two clinical studies so far; one phase I/IIa and one phase IIa. Both trials have demonstrated the efficacy and safety profile of the potential hair loss treatment. The candidate has since then gone through a formulation process.
»Our project is in a more advanced development stage than Exicures project and can most likely reach the market earlier.« – Jan Alenfall, CEO, Follicum
Allergan deal foreshadows potential partnerships for Follicum
A new clinical phase IIa-study with the cream-like formulation of FOL-005 aimed at establishing Proof-of-Concept is planned to begin in early 2020. A positive study outcome would send a clear signal to the market and, subsequently, would result in an intense period of partnering negotiations for Follicum.
Thanks to its previous clinical trial success with FOL-005 and its stable financial situation (read more about Follicum here), Follicum can definitely see the Allergan/Exicure deal as foreshadowing of things to come in terms of the company's ambitions to enter into a partnership with an international pharmaceutical company.
BioStock reached out the CEO of Follicum, JanAlenfall, for a comment on the importance and implications of the Allergan/Exicure deal for Follicum's future.
Jan Alenfall, the deal between Allergan and Exicure is big news in the hair loss arena. What implications, if any, do this deal have on Follicum's development of FOL-005?
– We are very excited that this deal has come through as it points to the large unmet need for new effective therapies for alopecia. Our project is in a more advanced development stage than Exicures project and can most likely reach the market earlier.
To your knowledge, how does the mechanism of action of FOL-005 differ from Exicure's SNA technology?
– FOL-005 has a very specific target on hair follicle cells and we have recently established its interaction with a specific receptor. FOL-005 is a peptide based on our body's own molecules while Exicure's molecule is based on spherical nucleic acid molecules that can modulate the protein machinery of our cells. The two technologies can be considered complementary. However, we believe that Exicure's molecule represents a new and very interesting technology although manipulating with cell protein synthesis machinery can potentially be dangerous if it is not directed to specific cell types and given in a timely manner.
Considering that the Allergan/Exicure deal, which is valued at total of 725 MUSD, relates to potential candidates still in discovery and preclinical stages, while Follicum's candidate is in phase II, what are your expectations for a potential future deal value for Follicum?
– We believe that the outcome of the next trial will have a huge impact on the attractiveness of FOL-005. If the trial is successful, we expect that the deal value for FOL-005 will be very attractive considering that FOL-005 is in clinical phase II stage while Exicure is in early preclinical stage.
What would you look for in a future partner for Follicum, and have you already eyed such a partner or potential partners?
– Our ideal partner has global reach and experience in the dermatology/alopecia space. We have regular contacts with potential partners that are global, regional and local to ensure that we have lined up tentative partners ahead of the phase II read-out at the end of 2020.
The content of BioStock's news and analyses is independent but the work of BioStock is to a certain degree financed by life science companies. The above article concerns a company from which BioStock has received financing.
Prenumerera på BioStocks nyhetsbrev