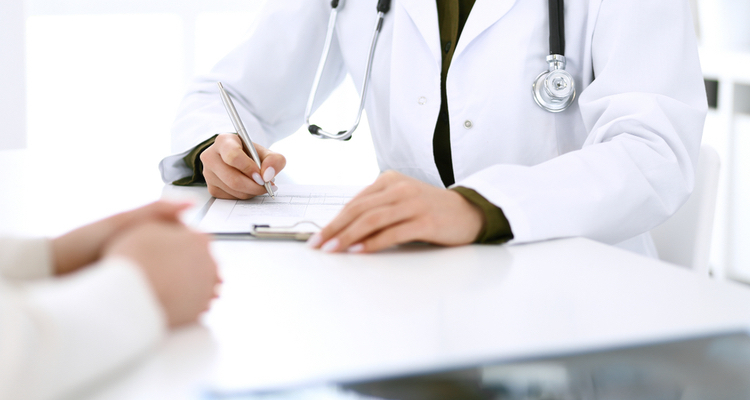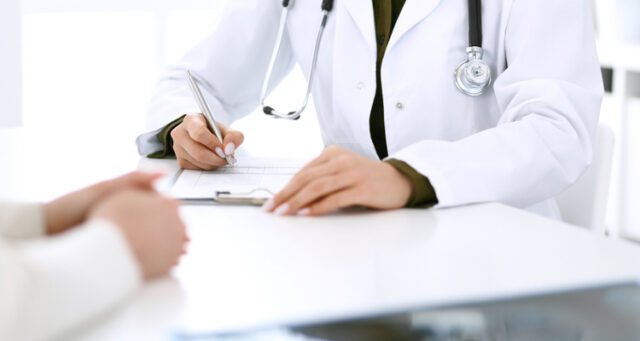 Follicum finalises patient recruitment in hair growth study
Alopecia patients have very few treatment options available to them. Those that exist are often ineffective and come with a multitude of side effects, and they mainly target men. Follicum's FOL-005 is a compound in clinical development that has the potential not only to compete against current hair-loss medications in terms of efficacy, but it could potentially treat women as well as it could men. The Swedish biotech company recently announced it has completed patient recruitment for its phase II study and look forward to presenting data in the first half of 2021.
Hair loss, also known as alopecia, in both men and women is quite common, and, while it does not necessarily come with any serious health complications, the psychological burden can be devastating and is frequently overlooked by the medical community. Hence, there is a significant demand for treatments, but there are still only two treatments that have been approved for treating alopecia over the last 25 years: Minoxidil (Rogaine) and Finasteride (Propecia).
Only two main treatments
Minoxidil is a vasodilator, and was originally used to treat high blood pressure. It was later found that it could reverse hair loss – in some cases. Only about one third of patients treated with the topical formulation of Minoxidil, which is an over-the-counter product for both men and women suffering from hair loss, respond to the treatment. Furthermore, according to a Consumer Reports survey of about 8000 people, only 4 per cent of respondents said they were satisfied with Minoxidil as a treatment of hair loss.
Finasteride is a prescription medication of hair loss for men only. It was originally developed to treat benign prostatic hypertrophy (BHP), more commonly known as enlarged prostate, because it reduces dihydrotestosterone (DHT) levels. Lowering DHT levels also leads to increased hair growth, and thus why finasteride is sometimes prescribed to treat hair loss as well. However, despite showing efficacy rates of 87 per cent in a clinical trial from 2012, finasteride is associated with cumbersome side effects like diminished sex drive and erectile dysfunction.
In sum, the need and demand for new, safe, effective and innovative products that can be used by both men and women is very high.
Follicum's candidate in phase II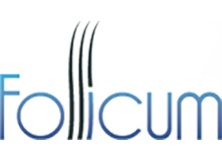 Lund-based biotech Follicum is developing the peptide-based drug candidate FOL-005, that has so far shown to be at least as effective as both Minoxidil and Finasteride in clinical trials. However, compared to currently marketed products, intradermal (under the skin) injections of FOL-005 seem to improve hair density both faster and without side effects.
Moreover, Follicum has developed a topical formulation of FOL-005 that will be more user-friendly compared to the intradermal injections. This new formulation is currently being tested in a double-blind and placebo-controlled phase IIa clinical trial to optimise its maximum dosage and treatment duration without compromising safety. Patients themselves apply one of three different strengths of FOL-005 or placebo to the scalp once daily in the evening for four months.
The trial is being run in collaboration with the Clinical Research Center for Hair and Skin Science (CRC) at Charité hospital in Berlin, proDerm in Hamburg, as well as CentroDerm in Wuppertal – all very reputable German research clinics specialized in hair loss.
Patient recruitment finalised
The collaboration with CentroDerm began this June, and it helped speed up patient recruitment, which had been temporarily on pause due to the pandemic. This seems to have been a good move, as Follicum was able to announce yesterday that it had completed patient recruitment for the study, which means that more than 200 patients have been included.
With patient enrolment finalised, the last patients will undergo treatment for 4 months. This means that the last patient is scheduled to complete his treatment regimen by the end of January/beginning of February 2021. After finalized treatment, each patient's hair growth will be measured based on differences in hair density and other parameters between post- and pre-treatment.
Once all data is collected, it will be compiled, cleaned and analysed. The company expects top-line data to come out during spring 2021, and the goal of the study is to confirm the exciting safety and efficacy results seen in two previous clinical trials with FOL-005.
Follicum's CEO Jan Alenfall is pleased with the progress of the trial:
»The fact that all patients have initiated treatment is a significant step forward and we are pleased that no patient has stopped their participation so far. So-called "drop-outs" are common in clinical drug trials and may make it difficult to interpret the results. We now look forward to completing the study, with a view to reporting the results in spring 2021«
The potential to give women equal spotlight
While the phase II study focus on men only, FOL-005 is a peptide-based topical formulation, and the safety data so far has indicated no safety concerns on patients. Thus, Follicum expects future development steps – phase IIb and phase III – to include women as well. This means that, if the drug reaches the market and proves to be as effective as current data suggest, FOL-005 will be one of the most effective hair loss treatments, if not the most effective, and work for both men and women.
This is significant because Follicum's drug could help relieve the stigma of hair loss, which is often overlooked. We hardly ever hear about female hair loss, and yet, about one in three women suffer from it at some point in their lives. Unlike with men, there has been no strong push to reduce the burden of hair loss that women experience. Follicum wants to buck that trend in hopes to provide a treatment that can be used by both males and females. Read more about the burden of alopecia in women here.
The content of BioStock's news and analyses is independent but the work of BioStock is to a certain degree financed by life science companies. The above article concerns a company from which BioStock has received financing.
Prenumerera på BioStocks nyhetsbrev