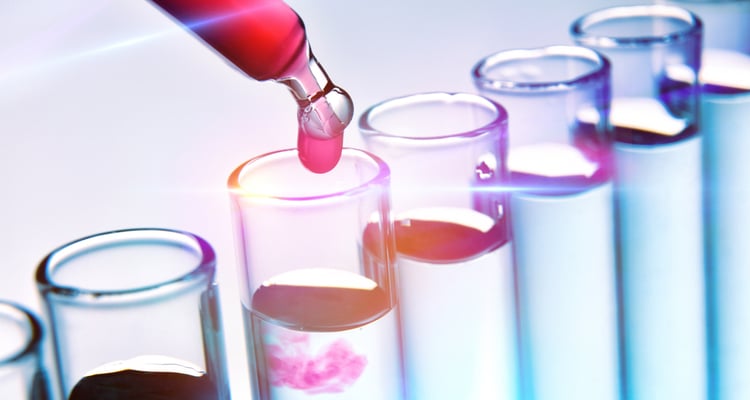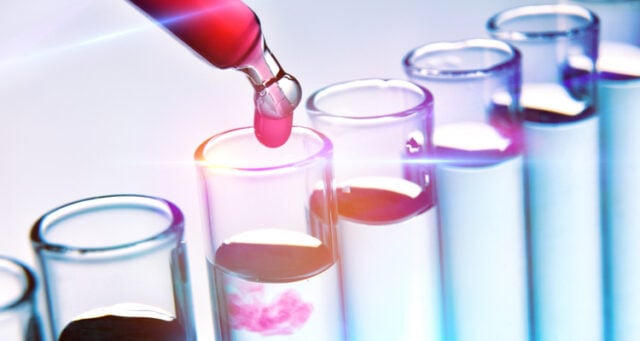 Flying start for Idogen's new CSO
Åsa Schiött has led Idogen's research and development department in the role of Chief Scientific Officer since September 2020. She contributes with important knowledge and experience in, among other things, immunology and transplantation and will together with her team play a crucial role in the planning and preparations for the upcoming clinical study in heamophilia A. Here Åsa Schiött tells us more about her first months as CSO and her thoughts on the company's cell therapy development.
In 2020, Hanne Risager Romedal left the role as CSO at Idogen after having made significant contributions during her time in the company. Her successor in the role as CSO is Åsa Schiött who brings valuable knowledge to the company's development of cell therapies against serious diseases where the immune system has become the patient's enemy, was appointed.
During 2021, Idogen enters an exciting phase where the company's new CSO has a central role. The company's first and most advanced project IDO 8, treatment of patients with severe haemophilia, is currently being prepared for a clinical trial starting at the end of 2021.
»The initial 6 months have been somewhat of a flying start for Åsa. Not only are the development projects new to Åsa, it has also been an eventful period with several important milestones achieved. To top it all off, the year 2020/21 has been defined by completely different conditions considering the situation in which all of society finds itself. «- Anders Karlsson, CEO of Idogen
Broad background in immunology
Åsa Schiött has a PhD in immunology and more than 20 years of experience in the biotech- and pharmaceutical industry with previous positions in companies such as Novo Nordisk. Her latest position was at Hansa Biopharma where she played an active role in the development of the company's treatment in connection with kidney transplantation and highly sensitised patients. During her five years at Hansa Biopharma, she participated in numerous development projects within the transplantation field, from preclinical research to completion of a clinical phase II study.
Thus, Åsa Schiött is a perfect fit for the role as Idogen's CSO as the company now accelerates the development of the transplantation project IDO T– a treatment in connection with kidney transplantations with a relative as a donor.
Åsa Schiött, can you tell us what attracted you to Idogen and why you chose to take on the role of CSO for Idogen?
– Idogen has an interesting cell therapy platform that can be applied to several immunological indications and it is of course incredibly interesting to be a part of developing a new product candidate within transplantation. This is an area close to my heart and for the past 5 years I have been very active in this field.
– Idogen also has a knowledgeable and experienced management team that covers the areas that are important in the phase we are in now. The research group that I lead consists of motivated and very competent PhD immunologists.
How would you describe your first time at Idogen?
– It has been incredibly interesting, educational and inspiring to have the opportunity to share my experience of taking a research project from the developmental phase into clinical phase. The entire team has been involved in the process of meeting the mandatory requirements as we are now fast approaching clinical phase. During this time, we have worked very actively with the preclinical documentation of IDO 8 prior to the start of our clinical trial during the second half of 2021.
Can you tell us more about what your job as CSO entails and what your team looks like?
– My job will be to lead the research and my team in the development phase and into the clinical phase. The research team work together towards the same goal of obtaining approval to start our first clinical trial. Right now, our focus is on compiling the documentation of our interesting research results that the team has produced together with my predecessor and package this in the right format to a complete Clinical Trial Application (CTA).
What aspects of Idogen's technology and your work do you find particularly exciting?
– Idogen's technology can be applied to several important indications where there is a great medical need to improve treatment and thereby reduce complications and suffering. Being able to create an antigen-specific tolerance for unwanted reactions in the immune system is incredibly exciting for me as an immunologist. Furthermore, it appeals to me that as a group succeed in applying our knowledge all the way into clinical phase.
– In my previous roles, I have acted as a project manager in development projects and reporting of clinical studies. In the role as Idogen's CSO, I can use my knowledge to lead the research through the development phase to clinical phase.
What challenges do you see ahead of you as CSO at Idogen?
– Our focus right now – and our most inspiring challenge – is to prepare and conduct our first study with our tolerogenic cell therapy. This is an exciting and very important project.
– At the same time, we at Idogen have a management team with broad and long experience from both smaller biotech companies to the largest pharmaceutical companies. We work here together as a team and with partners.
What can you contribute with based on your previous experiences and knowledge of product development?
– To help Idogen and my R&D team to correctly navigate the regulatory world. From my time at Novo Nordisk and Hansa Biopharma, I have extensive experience of the regulatory requirements from the European Medicines Agency(EMA) and the US equivalent FDA for conducting clinical trials and for future market approval.
– I also have experience of what trade-offs that sometimes need to be made during the development process. It is important that we have a strong development organisation internally, but also that we have knowledge and understanding of how small companies can add external resources and partners in order to realise the company's goals.
What are your main goals for 2021?
– We look forward to an approval for our clinical trial application (CTA) in severe haemophilia A, so that we can start the study during the second half of 2021. Furthermore, the work with preclinical studies within the transplant project, IDO T, is a high priority and I expect that we will make exciting progress in this project during the year.
The content of BioStock's news and analyses is independent but the work of BioStock is to a certain degree financed by life science companies. The above article concerns a company from which BioStock has received financing.
Prenumerera på BioStocks nyhetsbrev