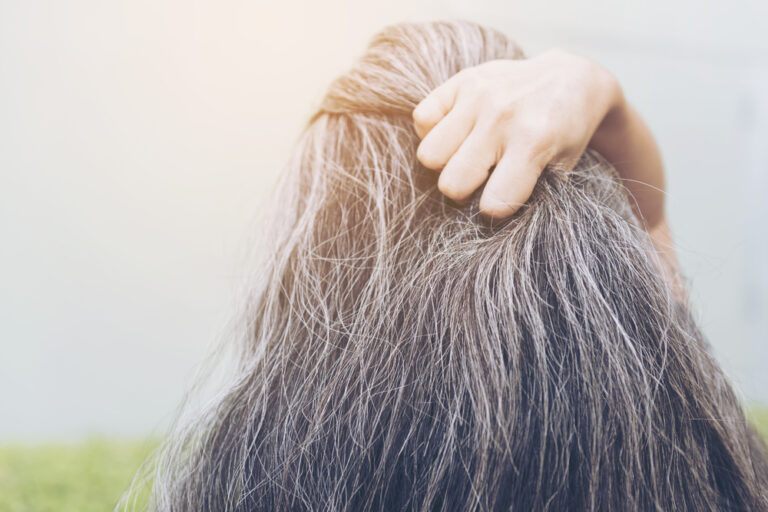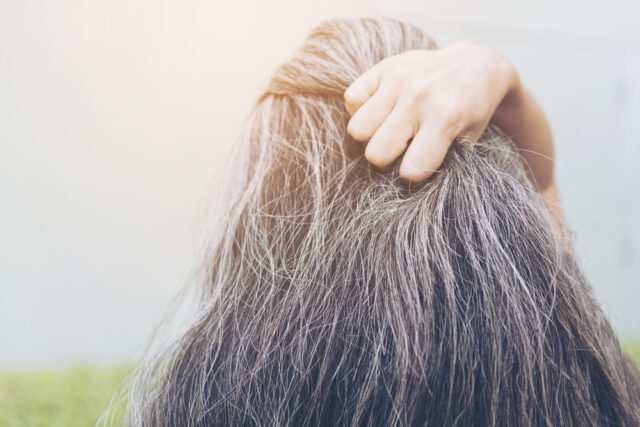 Female alopecia – new solutions on the horizon
Hair loss is common, and, while it does not necessarily come with any serious health complications, the stigma can be debilitating. This is especially true in women, who are often neglected in the discussions around alopecia. On the day after International Women's Day, we take a closer look at how hair loss affects women and how the Swedish biotech Follicum may have a treatment for alopecia up its sleeve.
The term 'hair loss' often brings out thoughts to a balding man. Indeed, hair loss affects half of all men over the age of 50, and the efforts to reduce the stigma and psychological burden in men has been going on for decades. Although some stigma remains, thanks to such efforts, many men have come to cope with the idea of losing their hair. What was once perceived as a weakness is now increasingly accepted.
However, we hardly ever hear about female hair loss, and yet, about one in three women suffer from it at some point in their lives. Unlike with men, there has been no strong push to reduce the burden of hair loss that women experience. The pressures put on women by society to look and behave a certain way have forced them to hide their hair loss in order to preserve their femininity.
Alopecia in women
The incidence of alopecia in women increases with age as the condition is often associate with a hormonal imbalance, and, in fact, about 60 per cent of post-menopausal women experience hair thinning. However, female alopecia can also strike at an early age, even in teenage years.
While hormones are thought to play a central role in the disorder, the exact causes are still unknown. Experts often point to stress, both emotional and physical, as a major initiator. As stress levels increase, so do the levels of the hormone cortisol in the body. Our bodies then react to try to strike a balance, thus pushing other hormones off normal levels.
Raising awareness to break the stigma
Female alopecia has come under the spotlight more recently, especially after US Congresswoman Ayanna Pressley, who is 45 years old, came out to the public earlier this year as a sufferer of the condition with a video telling her personal story. Pressley is well-known in the US as being part of "The Squad," a group of four freshman congresswomen of colour who represent the progressive wing of the Democratic Party. Her public appearance as a bald woman was quickly embraced by her colleagues and has helped raise awareness for female alopecia.
In the seven-minute video, Pressley talks about the struggles of living with alopecia and the importance of being her true self, especially in public:
»I had been waking up every morning to sink-fulls of hair. I did not want to go to sleep because I did not want the morning to come and be met with an image in the mirror, the image of a person who increasingly looked like a stranger to me. […] I felt naked, exposed, vulnerable. I felt embarrassed, I felt ashamed. […] I want to be freed from the secret, and the shame that that secret carries with it […] that's why I think it's important that I'm transparent with this new normal and living with alopecia.«
Current treatment options don't do enough
Available treatment options can be classified in two categories: topical and systemic drugs. Among the topical formulations, Minoxidil (Rogaine) is the most common, and it has shown effect in both men and women. The most common systemic drug is Finasteride (Propecia); however, it has only been approved to treat men. Regardless, both these treatments have limited efficacy and unwanted side effects, which include scalp irritation, unwanted hair growth on the adjacent skin of the face and hands, rapid heart rate (tachycardia), and diminished sex drive, which can be quite debilitating.
Follicum is developing an alternative
In later years, advancements have been made and an alternative treatment may be on the horizon. The Swedish biotech company Follicum is developing their own treatment for both male and female alopecia: FOL-005.
An injectable version of FOL-005 has implied similar hair growth induction compared to both Minoxidil and Finasteride. Last year, the company developed a topical formulation of FOL-005, and a new Phase IIa study, to be run in collaboration with the Charité Clinical Research Center for Hair and Skin Science (CRC) in Berlin and with the CRO proDERM in Hamburg, has been approved by the German Medicines Agency (BfArM) and the German ethics committee. Top-line data is expected around the end of Q4 2020, and a strategic regulatory and clinical development plan will be in place before the end of the year.
The battle for freedom
Ayanna Pressley's story resonates with millions of women around the globe who seek societal acceptance and do not want to be forced into hiding due to their appearance. However, the road to freedom has only just begun, and the struggle is sure to be long and draw-out.
In the meantime, companies like Follicum can contribute through innovation and intense efforts to develop more effective treatments for those who suffer from alopecia. Male and female.
The content of BioStock's news and analyses is independent but the work of BioStock is to a certain degree financed by life science companies. The above article concerns a company from which BioStock has received financing.
Prenumerera på BioStocks nyhetsbrev