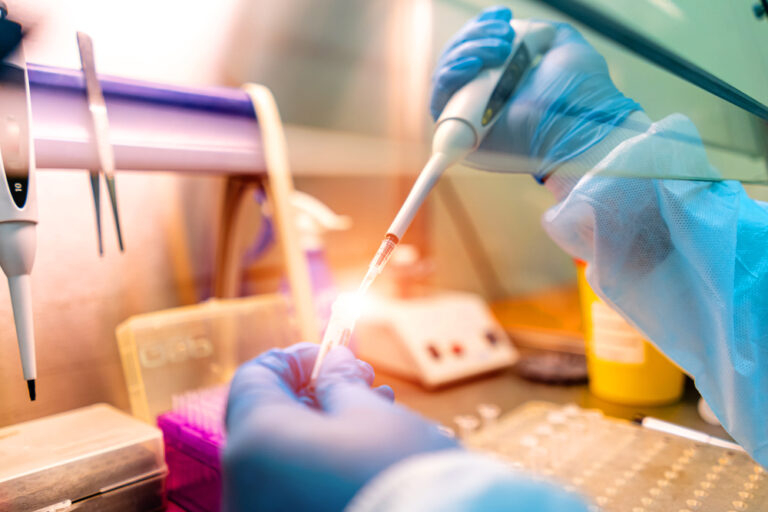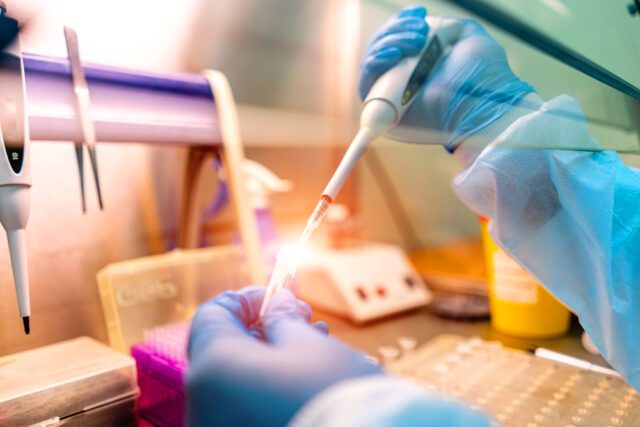 CombiGene om den första in vivo-studien i lipodystrofiprojektet CGT2
CombiGene reaches a new milestone in its CGT2 project aimed at developing a gene therapy treatment for partial lipodystrophy. A first selection of drug candidates has been made in in vitro experiments with liver cells and the biotechnology company is now taking the next step by initiating in vivo studies to evaluate which protein expression can be achieved in experimental models. BioStock reached out to CombiGene's CEO Jan Nilsson to learn more about the goal of initiating proof-of-concept studies during 2021.Last year, CombiGene licensed CGT2 from Lipigon Pharmaceuticals with the aim of developing a gene therapy treatment for the rare metabolic disease partial lipodystrophy. Thus, the company broadened its pipeline from focusing only on the primary drug candidate CG01, which is being developed for the treatment of focal epilepsy, meaning that the company now is active in two medical areas, neurological and metabolic diseases.

In patients suffering from lipodystrophy, body fat is lost. In the absence of normal body fat, various organs begin to accumulate fat, which in turn leads to serious complications such as difficult-to-treat diabetes, acute pancreatitis, cardiovascular disease, and inflammation of the liver. Patients with lipodystrophy have a significantly shorter life expectancy than healthy individuals.
Lipodystrophy – a rare disease without a cure
Today there are a few symptom-relieving treatments for lipodystrophy, but no therapy that addresses the root cause of the disease. For patients suffering from partial lipodystrophy, there are currently no treatments. Given that this is a very rare disease, CombiGene can apply for orphan drug designation status, which would, among other things, bring with it a number of regulatory benefits, market exclusivity, and opportunities for significant price premiums.
CombiGene's calculations show that the candidate CGT2, if it reaches the market, could treat between 25 and 50 percent of patients, which would give a total sales potential of between 700-1,450 million USD.
The CEO comments
BioStock contacted CombiGene's CEO Jan Nilsson for a status update.
Jan Nilsson, your main focus is the epilepsy project, but it is clear that you are accelerating on two fronts. Can you briefly tell us a little about the purpose of the two in vivo studies in partial lipodystrophy?
– The now initiated in vivo studies are being conducted to identify our final drug candidate, a very important step in preclinical development. The goal is to identify one or two drug candidates with high potential. The next step is to start proof of concept studies with the selected candidates.
Your goal is to initiate proof-of-concept studies during 2021. What will be the goal of these?
– The overall objective is to see if the concept works, i.e., whether we see the effect that we intend to achieve with this drug candidate. The study will show whether our candidate can be expressed for a long time (the study will last for six months) and whether we can demonstrate that it has the intended effect on liver fats and that we normalize different biomarkers for fatty liver disease (steatos).
»I believe that interest in CGT2 from large pharmaceutical companies will increase significantly when we can present positive results from proof-of-concept« – Jan Nilsson, CEO CombiGene
In August, you submitted a priority patent application to the UK Patent Office for IP protection for the vectors being developed in the lipodystrophy project. However, approval of such applications has a tendency to take a while, when do you hope you can communicate a positive outcome?
– Whilst, depending on our strategy, it may be some time before we see a granted application, we hope to receive the UK search report within the next few months which will give us a good indication of patentability.
Your business model is to take smaller orphan drug indications such as CGT2 against lipodystrophy to the market on your own, alternatively together with a partner. If you were to speculate a bit, how do you see the possibilities of a future license deal for CGT2 given the many deals made in the last year in the field of gene therapy?
– Very interesting question. As you point out, there have been several major deals already in the preclinical phase. I believe that interest in CGT2 from large pharmaceutical companies will increase significantly when we can present positive results from proof-of-concept in the experimental models that we are just starting to work with. When we have a drug candidate ready with a good prospect of obtaining orphan drug classification, interest in CGT2 will increase significantly.
Finally, when do you think an application for orphan drug status for CGT2 might be in the cards?
– You must be able to justify the usefulness of the medicine, which usually means that you do not apply for orphan drug status until you have proof of concept. However, I believe that the candidate so far has all the prerequisites to be able to reach the regulatory requirements that are set for obtaining orphan drug status in the future. When we reach the stage where an application may be relevant, we will announce this to the market.
The content of BioStock's news and analyses is independent but the work of BioStock is to a certain degree financed by life science companies. The above article concerns a company from which BioStock has received financing.
Prenumerera på BioStocks nyhetsbrev