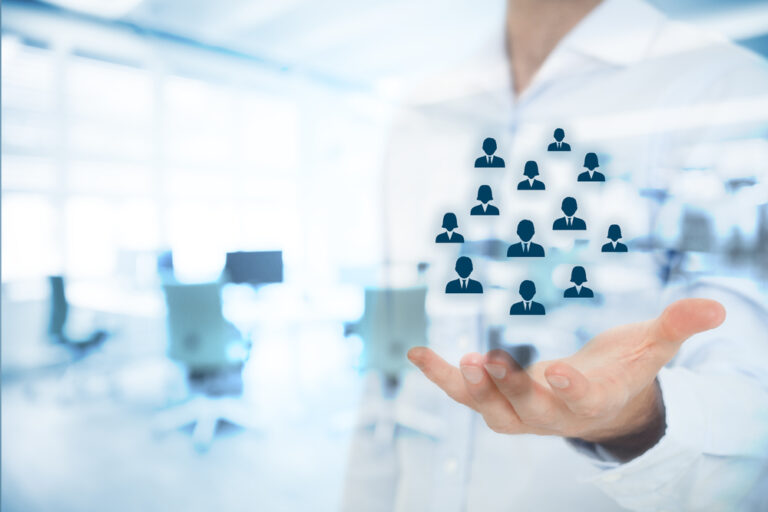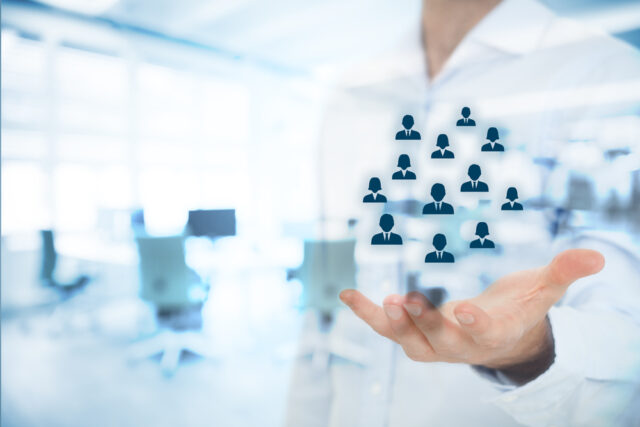 CombiGene headhunts again
With experience from Medical Affairs at MERCK and early drug development at Karo Bio, a solid background in research from a doctoral thesis at Karolinska Institutet and postdoctoral research at Mount Sinai School of Medicine in New York, Pernilla Fagergren chose to join the Swedish gene therapy company CombiGene. In her new role as Clinical Project Manager, she will be responsible for the company's first clinical study in epilepsy. Pernilla talks to BioStock about the challenges, before the Phase I study can begin next year.
After many years of extensive research, and in particular after the progress made in 2020, the prospects look good for CombiGene to be able to complete the preclinical program for the epilepsy project CG01 in 2021. CGO1 is aimed at drug-resistant focal epilepsy, the most common form of epilepsy in adult epileptics. However, the preparations to move on to an important milestone, the first in-human study, began long before that.
Recruitment of key competencies

Already a couple of years ago, considering the company's development stage at the time, CombiGene realised that it needed to recruit personnel with key competencies, partly to be able to advance and complete the preclinical work faster and more efficiently, but also to secure experience able to shoulder the upcoming clinical studies.
This recruitment process began last autumn when CMC expert Martin Linhult was recruited to the company. Linhult, who has a PhD in molecular biology and a Master's in Chemical Engineering from KTH in his educational repertoire, is now the company's CMC (Chemistry, Manufacturing and Controls) expert. Based on his long experience of bringing therapies to the market, he will primarily focus on the manufacturing process of CG01.
The company's new Clinical Project Manager
On January 18 this year, CombiGene announced its second recruitment in a short period when Pernilla Fagergren accepted the position as a Clinical Project Manager. The role will require her to be responsible for preparing and conducting the first clinical study within the company's epilepsy project. Pernilla talks to BioStock about her career so far – which includes drug development, project management and neuropharmacology – and how she sees the way forward for CombiGene.
Pernilla, you join CombiGene after an already long career in the life science sector. What particular experiences and knowledge do you bring, in order to advance the CG01 project as efficiently and purposefully as possible?
– Above all, my experience from medical discussions with KOLs has given me the tools to understand which study issues that are critical to success in the market. My broad understanding of drug development and my expertise in neuroscience will help to focus on the right things at the right time. 
You have, among other things, worked as a medical advisor in the field of neurology at Merck. How does it differ to work for a large multinational pharmaceutical company, compared to a small biotech in terms of, e.g., decision-making processes?
– I am very pleased to have had the opportunity to try both of these extremes. It is of course a big difference to have over 50,000 colleagues around the world, compared to working in a slim and efficient organization where it is easier to make quick but well-founded decisions. The key to success is to accumulate the right skills, which CombiGene has really succeeded in when choosing its partners so far. We constantly work with contacts and experts far beyond the employees. I expect the biggest difference will be in fast decision-making processes, but recognize that finances and support functions will be limited. At CombiGene you must not be afraid of new tasks, and that is one of the charms of the job, I will learn so much and am ready to roll up the sleeves and handle any issue that pop up.
What potential do you see in gene therapy, in general terms, when it comes to curing diseases that today can only be alleviated with pharmaceutical treatment?
– This is an incredibly exciting field which is why I accepted the offer to join CombiGene. Gene therapy is the drug of the future and is able to fundamentally change the course of a disease with just one treatment without chronic or increasing side effects that many maintenance therapies are associated with. The fact that the treatments could also potentially cure the individual patient would provide an unprecedented improvement in quality of life and have major positive effects from a health economic perspective.
Will you be in contact with doctors, patient organisations and opinion leaders to increase awareness about CG01?
– Yes, initially I will establish many contacts that are needed in the form of experts both nationally and internationally to ensure that the clinical study design answers scientific questions and meets regulatory requirements. Gene therapy is a completely new form of treatment and we have not yet reached the finish line in this exciting project. With that said, at the present we have full focus on clinical studies and presentation of our study results at scientific meetings where both neurologists and patient organizations can take part in the CG01 project.
CombiGene's intention is to enter the clinic next year. Provided that the remaining preclinical program is successfully concluded, what do you think will be the main challenges from then onwards?
– One challenge is to ensure the inclusion of the right patients for the study as we will not only study the safety of the treatment but will also look at the effect. At the same time, this is the charm of the project, it will be no ordinary Phase I study but a combined Phase I/II study, which also gives us clinical concept validation and thus shortens the clinical program compared to traditional drug development. 
Finally, can you give us an approximate schedule for 2021 and what we can expect in terms of news flow regarding the progress during the year?
– As far as my area of responsibility is concerned, i.e. planning the first clinical study, in 2021 we will choose the CRO company that complete the study protocol and run the first clinical study. We will also choose which clinics will be included in the first Phase I/II study.
The content of BioStock's news and analyses is independent but the work of BioStock is to a certain degree financed by life science companies. The above article concerns a company from which BioStock has received financing.
Prenumerera på BioStocks nyhetsbrev