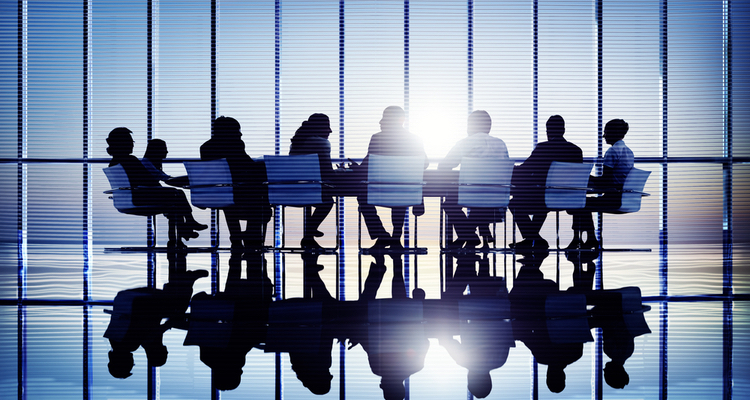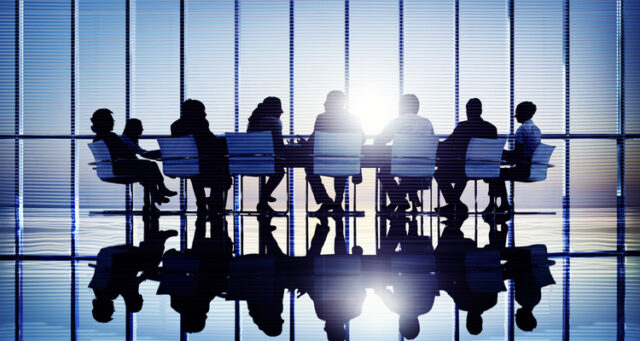 CLS strengthens the board with three experienced members
At the company's AGM, Clinical Laserthermia Systems strengthened its board of directors with three new members: Marika Crohns, Catherine Gilmore-Lawless and Gunilla Savring. BioStock was given the opportunity to put a couple of questions to Chairman Hans von Celsing about the company's continued expansion focus and we also found out more about the new board members' vision for CLS.
Clinical Laserthermia Systems (CLS) is a medtech company focused on the development of products for imaging laser ablation treatment of soft tissue such as cancerous tumours, i.e. a treatment where laser light is led into the tumour, which causes the temperature of the cancer cells to rise and eventually destroying them. The Lund-based company has also developed its own method, Immune-stimulating interstitial themotherapy (imILT). The method kills the cancer tumour, whilst it also has the potential stimulate the immune system to attack any metastases.
AGM elected three new board members
So far this year CLS has filled the company coffers through a rights issue, entered into collaboration with the University Hospital in 

Magdeburg, Germany, for evaluation of the TRANBERG Thermal Therapy System and obtained EU approval for the ThermoGuide thermometry software. Now the company continues its advancement towards the market by ensuring that it has the internal competence to optimise the way to market.
On June 11th CLS's annual general meeting was held at Medicon Village in Lund, and it was decided that the board should be expanded to consist of seven ordinary members. The meeting re-elected Hans von Celsing as Chairman of the Board, a role he has held since 2013. In addition, three new board members were elected – Marika Crohns, Catherine Gilmore-Lawless and Gunilla Savring.
BioStock got the chance to exchange a few words with both the chairman of the board and the new board members about their roles in the company, what previous experience they bring with them to their work in CLS and how they see CLS's future potential.
Hans von Celsing, can you begin by telling us a bit about your professional background?
– I have business degrees from Sweden and the U.S. and have been in the medical technology business since the mid-1980s when I joined Elekta, the Gamma Knife company. Together with Dr Leksell, an old friend of mine, we built a worldwide business in the field of radiation oncology. Elekta became a success and today it has a market cap of 35 billion SEK. CLS and Elekta have many things in common – advanced and highly innovative technology, addressing a huge medical need in the field of oncology where it can be applied for several indications.
– Subsequently I started several other medtech companies in the USA, UK and Sweden, mostly focused on oncology treatment and medical imaging. One of my current assignments is as Senior Director at Advanced Oncotherapy Plc, UK which has developed a new proton therapy system for use in treating oncology tumours.
You have been chairman of the board in CLS since 2013. How would you describe the company's development during this period?
– It may seem like 2013 is a long time ago, but the development and the preparation for commercial introduction that CLS has pursued in the last 6-7 years is quite typical for a medtech company introducing not just new technologies but also a new treatment method such imILT. CLS's development is in fact very similar to Elekta's early years.
– Regulatory requirements are demanding and have changed to become more stringent over time. We were fortunate to get FDA clearance and CE approval for TRANBERG relatively early on which enabled us to install systems in the market for early evaluation. This has given us valuable feedback and clinical experience.
– To introduce a new treatment method in the clinical community, evidence and proof of clinical efficacy is paramount. We have promising initial data for imILT and plan to continue clinical studies in the coming years. I believe imILT has the possibility to become a complement in the rapidly growing field of cancer immunotherapy, although we still have some way to go before imILT can be part of the standard treatment protocol.
– CLS has also been successful in establishing partnerships, commercially as well as in R&D. I am referring to Clearpoint Neuro, IGT, Siemens, Exact Imaging as well as with leading university clinics. Small innovative companies, such as CLS, are dependent upon these partnerships in their early years in order to 'move into' the market and become visible within its field. It is important for smaller companies to join forces with the partners' resources rather than having to do everything by themselves.
How would you describe what CLS's products add to the market and what is their market potential?
– CLS products represent a new technology generation in image guided laser ablation. The combination of ablation systems, such as TRANBERG, and different imaging technologies is regarded as the next major improvement in ablation space. It allows the clinician to plan, see and measure much more accurately. This will lead to better clinical outcome and less complications.
– This is also the reason that CLS, together with its partner ClearPoint Neuro, is preparing for entering a new, extremely demanding area; treatment of epilepsy and other brain related indications.
– CLS's potential is huge and all ongoing processes have to be carefully managed. I see only a few companies that are following a similar innovative path as CLS such as Monteris and Medtronic/Visulase although CLS has a broader product offering for both general oncology  (primarily early stage prostate cancer) and brain related indications.
So far, 2020 has meant, among other things, regulatory progress within the EU and a new collaboration agreement in Germany. But CLS is also very active on the US market. Can you tell us a little about the company's status and work in the US?
– CLS signed a development and distribution agreement with the U.S. company ClearPoint Neuro in 2018. This partnership will allow CLS to enter the MR/LITT (neuro ablation) market. ClearPoint has an established market position in this growing segment and the aim is to jointly launch CLS's products in this segment during 2021. The market introduction would have taken much longer and cost more if CLS had done it on its own.
– The Key Opinion Leaders and potential customers in the neuro and spine field have been identified and so have those in the prostate cancer segment, through urologists and interventional radiologists. The study at Toronto General Hospital regarding prostate cancer, where 25 patients have been treated, has generated encouraging results. We are also looking deeper into the work required to get reimbursement for FLA/LITT treatments and thereby the TRANBERG products.
 What do you see as the board's most important task at the moment?
– To ensure that the company stays on course with its overall strategy – launch in the four segments: imILT for pancreatic cancer treatment, MR-guided FLA/LITT for prostate treatment, US-guided FLA/LITT for prostate treatment, MR-guided FLA/LITT for neuro treatment.
– The board is also alert to further funding possibilities to secure resources for the clinical development needed to be successful in the different segments and to build an organisation that can execute the plan.
Looking forward, what areas are CLS focusing on for the remainder of 2020?
– Completing the work required for an FDA filing for the updated TRANBERG-system, including Thermoguide, is one obvious priority for the rest of the year.
– In clinical development we will continue to focus on clinical studies and tests, in our four focus areas.
– Sales and marketing will, as much as Corona allows us, get systems out to clinicians, so that they can try them out and gain experience. Our register study opens up for this work in an organised and structured way, which is very good.
– When it comes to business development we will continue to build on our current partnerships in the U.S. and Europe and remain open for new strategic opportunities.
How do you view CLS's potential in the longer term, e.g. 2 and 5 years?
– In 2022 the product portfolio should be complete, with regulatory approvals in place, and we are approaching are targeted segments and indications. The clinical multi-centre-study regarding imILT, as well as the register study, will be ongoing. In five years I expect us to have solid data verifying the effect of imILT, most likely in combination with chemo therapy. During this time we will also have built up sufficient sales, distribution and support resources and in five years CLS should have recurring revenue from sales.
– I see a huge potential for CLS and I am very pleased to welcome three new experienced and talented members on the board.
Marika Crohns
Can you tell us a bit about your professional background?
– I am a medical doctor holding a specialist's degree in oncology and radiotherapy with 10 years of working experience as a clinician. In my PhD thesis I investigated novel biomarkers for the diagnosis, treatment and follow-up of lung cancer. I have also undergone MBA studies and have obtained proficiency in pharmaceutical medicine granted by the Finnish Medical Association.
– During the past 18 years I have worked in the pharmaceutical industry, both in medical as well as commercial roles at a national, regional and global level. Currently I am heading the Medical Affairs team in Europe for oncology, hematology and solid organ transplantation at Sanofi. I also have global responsibility on one hematological product at Sanofi.
– I have successfully launched several new oncological/hematological compounds in Europe and have created life cycle strategies for them. I have also built several organisations, attracted talents and led organisational changes.
In which ways can your experience contribute to CLS's development?
– I believe that my broad experience in clinical practice, the academia and pharmaceutical industry enable me to guide CLS in the right direction together with the chairman, the other board members and management of the company. I am also familiar with the various hospital systems and reimbursement policies in Europe and possess an extensive Key Opinion Leader network.
– With my experience and network, I believe I can bring CLS knowledge in oncology and radiotherapy as well as support establishing networks. I can also bring expertise in the development of clinical studies, in addition to strategies and vision.
What made you accept the offer to join CLS board?
– I feel that CLS as a company is in a very interesting phase with various growth opportunities including the wider geographical enlargement of the company. I am very familiar with prostate cancer and various treatments for it and feel that the TRANBERG thermal system adds a valuable tool for urologists and interventional radiologists in the treatment of the disease.
– I find the various possibilities of imILT very exciting as it also provides an opportunity for combination treatments with novel immuno-oncological compounds.
Looking ahead two years, where do you see CLS then?
– Obtaining the EU approval and EC certification for the TRANBERG thermal system earlier this year as well as the recently renewed commercial collaboration between CLS and Exact Imaging have been important milestones to the company. I do foresee that following years will show an increased demand and usage of the TRANBERG thermal system in various tumour types, together with several non-malignant neurological conditions.
– Another important milestone for the company will be the expected filing of the 501(k) FDA application in 2021 which will pave the way for fruitful 2022 and years ahead. I am hoping that the TRANBERG thermal system and Thermoguide working station would be in routine use in several US clinics in two years' time.
Catherine Gilmore-Lawless
Can you tell us a bit about your professional background?
– I have been involved in different facets of the fields of neurosurgery and oncology for almost my entire career, from medical device commercialisation to consulting for hospitals and physician practices to funding novel basic and clinical research.
– I have had the great luck and honour to participate in the introduction of disruptive technology that has improved patients' lives.
In which ways can your experience contribute to CLS's development?
– My experience will hopefully prove beneficial to CLS in three main areas: 1) expediting market access through my extensive network of contacts at leading institutions throughout the world, 2) providing insights into what is required to successfully commercialise technology that has relevance for both neurologic and oncologic indications, and 3) firsthand knowledge of and presence in the North American market.
What made you accept the offer to join CLS board?
– Having worked closely with Hans von Celsing in the early days of Elekta, I had confidence in his leadership of the Board.
– I was also impressed with other Board Members, Dr. Tranberg's innovative technology, what has been accomplished thus far and the vision for the future.  My background and interests are a perfect fit with the CLS's technology portfolio, and I felt I could make a meaningful contribution to the company's future.
Looking ahead two years, where do you see CLS then?
– I still have more to learn about CLS's technology, its potential clinical indications and the market challenges and opportunities; however, my impression is that CLS's unique laser technology, coupled with image guidance, has the potential to become an important tool in the clinical armamentarium for the minimally invasive treatment of cancer and challenging neurological conditions as an adjunct and alternative to other techniques.
Gunilla Savring
Can you tell us a bit about your professional background?
– During the past 20 years I have been involved in a number of high-tech companies, as co-founder, board member, CEO and CIRO. These companies all have (or had) one thing in common: the aim to put new, innovative technology on the global market in order to offer a solution to an unsolved problem.
– I have been fortunate to work together with some really great and inspiring entrepreneurs and learned what it takes to move a company from start-up to running business. I have an education from Lund University in marketing and communication and also an Executive MBA.
In which ways can your experience contribute to CLS's development?
– I joined CLS as a part-time consultant in 2014, so I know the company and its business well and I see a lot of similarities with previous companies I have been involved in.
– CLS is about to move into the next stage in its development with the launch of the updated TRANBERG system and I think my international experience and network in company management, PR and communication can bring value in this process. With several partners and different indications and markets to target the importance of focus and allocation of the right resources will be critical. Hopefully my experience, also from other tech areas than med tech, and network can add to the work and support needed to succeed.
What made you accept the offer to join CLS board?
– I think CLS has a vision that really matters and that can impact people's lives. Treatment alternatives for cancer is a huge and growing need. I want to be part of realising that vision.
– I also like the nomination committee's decision to propose three new board members at one and the same time, showing that an innovative mind set runs through all parts of the company. I have been working closely with the board during my years at CLS and I think, with the new members, I will be part of a good and experienced group ready to support and challenge the management to move the company forward.
Looking ahead two years, where do you see CLS then?
– CLS has a CE-approval for the TRANBERG system, including Thermoguide, so in two years we will see the system at a number of clinics in Europe. The University Hospital in Magdeburg is a good example. During the coming years more will follow.
– For the U.S. the filing of the 501(k) FDA application in 2021 is an important milestone. The clearance will open up for TRANBERG to be established for routine use in U.S. for prostate treatment, a market that the company knows is well suited to its technology and where the currently running clinical study at Toronto University most likely will be supporting this effort. The FDA clearance will also allow CLS to further exploit the collaboration with ClearPoint Neuro and market the products for brain treatment.
– In clinical development CLS will have initiated its multi-centre study regarding imILT aiming to collect the data efficacy data needed to establish the therapy. The register study will then be ongoing, providing valuable user feedback and safety data.
The content of BioStock's news and analyses is independent but the work of BioStock is to a certain degree financed by life science companies. The above article concerns a company from which BioStock has received financing.
Prenumerera på BioStocks nyhetsbrev