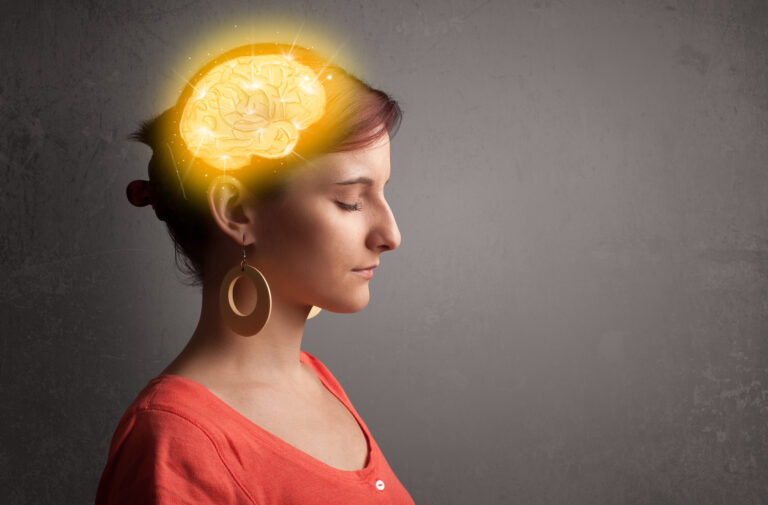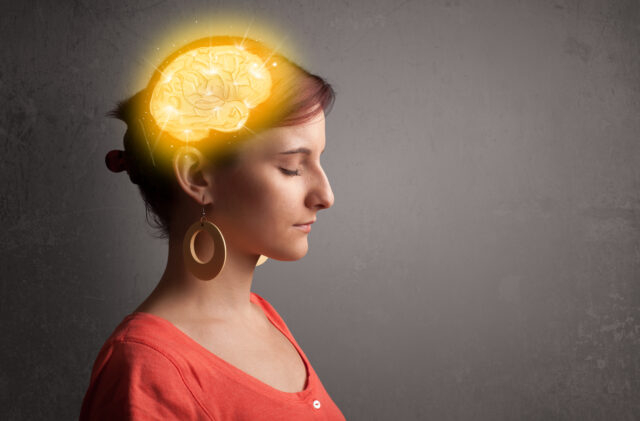 Chordate Medical's method treats without surgery or drugs
Initially, Chordate Medical's treatment method Kinetic Oscillation Stimulation was exclusively a treatment for chronic nasal congestion, but it was later discovered that many patients also experienced some migraine relief. This opened the door to a new development track, which is now the subject of a clinical study that is expected to be completed by the end of the year. The company is currently conducting a capital round of a total of approximately 30 MSEK in order to complete the migraine study and continue with further market investments. BioStock has contacted Chordate Medical's CEO Anders Weilandt to find out more about the company, their treatment method and the capital round.
Medtech Chordate Medical, listed on NGM Nordic SME and founded in 2005, aims to help people with chronic migraine by preventing severe headaches, as well as improving breathing, sleep quality and speech ability for people with chronic nasal congestion (rhinitis). The company received a CE-mark for its rhinitis treatment in 2011 and is now working towards getting the certificate within the chronic migraine indication.
A nerve-stimulating product free from unexpected side effects
Chordates Medical's treatment method uses vibrations, so-called Kinetic Oscillation Stimulation (K.O.S.), to stimulate the nerves in the mucous membranes of the nose. This is a simple treatment that only takes 20 minutes to complete and is free from unexpected side effects, unlike the treatment methods that are currently in use.
Chronic migraine is mainly treated with drugs or botox injections, while chronic nasal congestion is often treated with decongestant nasal sprays or advanced surgery. The main drawbacks with these options are limited efficacy and the burden of side effects.


Instead, Chordate Medical offers a fast, nerve-stimulating treatment with long-term effect. The treatment does not rely on invasive methods or drugs and, according to the company, in a number of studies the method has not shown any unexpected side effects.
Significant market potential
Chordate Medical is currently conducting a study that the company hopes will show that K.O.S. treatment also helps with migraines. The broadened indication is of great interest to the company, and its owner base, as migraines constitute a significant global market – according to the WHO, migraines are the third most common disease state in the world and the seventh most disabling health condition. Absence from work and school caused by the disease results in enormous socio-economic costs.
The rhinitis market is also relatively large – it is estimated that over 100 million people suffer from idiopathic rhinitis, which means "rhinitis without any other explanation," and this is the indication that Chordate Medical's products are primarily aimed at. Taken together the company's two indications form a hotbed for attractive business opportunities.
Equity issues to complete the migraine study and further market initiatives
In order to continue its advancement towards these markets, with a particular focus on migraines, which is where the company considers the main market potential to be, Chordate Medical is in the process of raising capital. This is done through one rights issue and one directed issue of a total of 30 MSEK before issue costs. The subscription period for the rights issue runs between 27 August and 10 September. In addition, there is an attached warrant which, when fully exercised, can bring a maximum of an additional 36 MSEK to the company before issue costs.
Chordate Medical's CEO shares his perspective
BioStock contacted Anders Weilandt, CEO of Chordate Medical since July 2017, to find out more about the company, their product and the strategy going forward. We also took the opportunity to talk about the current capital round and what, more specifically, the issue proceeds will be used for.
Anders Weilandt, can you start by telling us about your professional background and how you ended up at the helm of Chordate Medical?
– At the end of 2014, I was elected to the board of Chordate. This was probably based on my many years as a manager of small medtech companies and start-ups. For over 30 years, I have had the privilege of gaining insight into a number of different diagnostic and therapeutic areas as well as technology disciplines that are used within global healthcare. In some cases, I have been the business leader during critical situations dealing with a relatively wide range of problems. In the spring of 2017, Chordate's then CEO wanted to move on and I was asked if I could take over the role on an interim basis, which I had the opportunity to do.
Can you briefly tell us how Chordate Medical's product works and how the vibrations affect the autonomic nervous system?'
– As is the case with many things in neurology, this mechanism of action is not yet established. It is known that different types of nerve stimulation can have a positive effect in other parts of the nervous system.
– In Chordate's case, a small cardiac study – published in 2017 – showed that the variation in heart rate/pulse decreases significantly during a K.O.S treatment, and then immediately returns to normal variation. This indicates that vibration treatment in the nose affects the frequency of the heartbeat – a distinct effect that probably has to go through parts of the brain. It is likely that the stimulus takes route via the autonomic nervous system (ANS) in the nose / face, and that it is also a fairly deep impact. Why this type of stimulation has a positive effect on the ANS with a modulated behaviour over a fairly long period of time has not yet been investigated, and this needs to be studied further. This uncertainty is again the rule rather than the exception for various other nerve stimulation treatments.
– The fact that the K.O.S treatment is long acting was reported in a scientific article published in May of this year, where data from a major Swedish rhinitis study were re-analysed by a research group at the University of Amsterdam. The result was significantly better for active treatment compared with placebo in so-called per-protocol analysis.
What are the main benefits of K.O.S. compared with other treatments for chronic rhinitis and chronic migraine?
– When it comes to chronic rhinitis, there are very few options to offer patients. Either you use ordinary nasal sprays, which are intended for short-term treatment in the event of a cold or allergy, or various surgical methods are required that reduce the nasal mucosa in order to obtain better airflow. If the nasal sprays are used for longer than what is stated on the packaging, there is a risk of a resulting drug addiction. The surgical options are not risk-free, they are relatively expensive, and the effect only lasts for 2-3 years. Furthermore, this type of surgery should not be repeated more than once.
– The alternatives for migraine treatment are different drugs or treatment with Botox. The effect of pain medication varies from individual to individual and over time. Normally, you would need to switch to stronger medicine after a few years of treatment. Most of these drugs are only for acute treatment of migraine attacks and have quite severe side effects. A few of them are intended as preventive treatment, but they are then very expensive. Botox is a preventive treatment carried out in a clinic four times a year, and it works for some patients. However, Botox treatment comes with several side effects.
– K.O.S is a simple and fast treatment that can be repeated an indefinite number of times. The frequency of treatment varies between individuals, but for rhinitis the effect lasts for at least six months. When it comes to migraines, we will know more when the ongoing study is completed. K.O.S has not shown any unexpected side effects in a number of studies that has been carried out.
Of these two indications, why is it that chronic migraine has become your main focus?
– For both indications, the patient groups are large, but migraine is a more defined market with well-developed care at a specialist level. Chronic rhinitis is overlooked within the healthcare system, probably because there have been no real alternatives to offer patients, even though the need is significant.
How does the competition on the migraine market look today?
– The pharmaceutical market for migraine is global, growing strongly, and generating very large amounts of money. It is controlled by large pharmaceutical companies. Botox has about 10 per cent of the market and is not growing as strongly, on a market where one global company is completely dominant.
»For migraines, K.O.S is an alternative to acute drugs with several side effects and/or very expensive drugs. […] We are envisaging a positioning aimed at the patients who choose Botox, but our offer comes at a slightly lower price with a better clinical effect and without unexpected side effects.« – Anders Weilandt, CEO Chordate Medical 
Given the prevailing market climate, how do you intend to differentiate and position your product, and what market potential do you see for your product in the longer term?
– For migraines, K.O.S is an alternative to acute drugs with several side effects and/or very expensive drugs. As K.O.S treatment is currently given in a clinic, it is similar to the Botox treatment, and probably has a similar treatment frequency – but without the side effects. We are envisaging a positioning aimed at the patients who choose Botox, but our offer comes at a slightly lower price with a better clinical effect and without unexpected side effects.
To get there, you need additional evidence within migraine, and you are currently conducting a study with this purpose. How is this ongoing migraine study structured and what do you hope it will be able to show?
– The migraine study includes up to 140 patients who are randomised into two groups – active treatment and placebo. The study is carried out at five clinics in Germany and five in Finland. It is designed to show clinical effect one month after the last treatment, and this is measured on reduction of the number of days with headaches for patients with chronic migraine. Such patients are defined as having at least 15 days affected by headaches per month, and of these days at least 8 with migraine episodes.
Can you tell us a little about why you have chosen a business model with both external distributors and a business-to-consumer model (B2C)?
– We are a small company with an almost virtual organisation and as such distributors are the only option if you want deep, local roots in the market. When it comes to rhinitis, we felt a need to get very close to the patients in order to understand their needs better. That is why we set up the B2C model in Sweden together with our franchise clinic.
You are now in the middle of a capital round of a total of approximately SEK 30 MSEK, divided into a rights issue of approximately 15 MSEK and a directed issue of approximately 15 MSEK. How will the issue proceeds be distributed?
– In the case of a fully subscribed issue, the company will obtain approximately 26 MSEK, after deductions for issue costs of approximately 4 MSEK. The issue proceeds are intended to be distributed as a percentage in the following way:
Completion and documentation of the ongoing clinical studies PM007 and PR008 (approximately 27%).
CE marking of migraine indication, market registration in, among other places, the USA, as well as upgrading and CE marking of a new version of control unit and disposable catheter (approx. 17%).
Market strategic activities and operations: Marketing and sales as well as opening of additional markets within the EU (approximately 37%).
Repay the bridge loan (5 MSEK that has financed steps 1-3 from July to September 2020 (approx. 19%).
What is your comment concerning your owner base and the subscription commitments they have made in the ongoing rights issues?
– Chordate has the privilege of having strong support from the major current owners, including in both these issues. All owners are individual relationships, even if some invest through companies. With this approach, we have had the opportunity to broaden the ownership base with additional strong investors on an individual basis. The directed issue has made it possible to secure capital and thereby lay the foundation for the rights issue on the same terms. This is shown by the fact that both issues were fully subscribed through subscription commitments that we have been able to communicate.
»Chordate has a very exciting potential that can prove itself in the near future, and which is fully funded.«
What are your best arguments for BioStock's readers to participate in the rights issue?
– Chordate has a very exciting potential that can prove itself in the near future, and which is fully funded. The communicated goal is for the company to be sold when we feel that we have laid the foundation of evidence needed for the valuation to be correct in such a deal. Last, but not least, the fact that many millions of patients around the world need better treatment options for their problems with severe headaches and chronic nasal congestion.
What is required for achieving the CE-marking for your migraine indication and what remains before you achieve that goal?
– Quite simply that our certification body makes the assessment that they can issue a CE mark based on the clinical results we have shown in the current study.
You have a three-part strategy for reaching a future exit / sale of the company; create a broad patent portfolio, invest in scientific evidence and establish sales successes in selected markets. How far would you say you have come towards fulfilling each part of this strategy?
– Chordate has a fairly extensive patent portfolio with over 50 patents in several countries, so that goal has been achieved. The two major international studies that are ongoing in chronic migraine and rhinitis do not have that far to go before they are completed, so we are relatively close there. When it comes to establishing ourselves on the market, we are well on our way with rhinitis in Italy, but we still have to get started on the other selected markets. This work will receive traction when we can also start marketing the migraine indication when the CE mark is in place.
What do you see as your biggest challenge in the future and how do you plan to handle it?
– The impact of Covid-19 is still strong, and it is important that the study clinics are allowed to start their work again. We are making sure that we have prepared everything and that we are pushing so that the clinics get started again. The same applies to our distributors and their work – we make sure that we are given priority when the markets can start to function normally.
Finally, what milestones do you expect to achieve during the coming year?
– The most important thing is, of course, that the studies are completed and that we will eventually be able to report the results. Second to that is getting our distributors started within both indications in the few markets we have chosen to build our case.
The content of BioStock's news and analyses is independent but the work of BioStock is to a certain degree financed by life science companies. The above article concerns a company from which BioStock has received financing.
Prenumerera på BioStocks nyhetsbrev