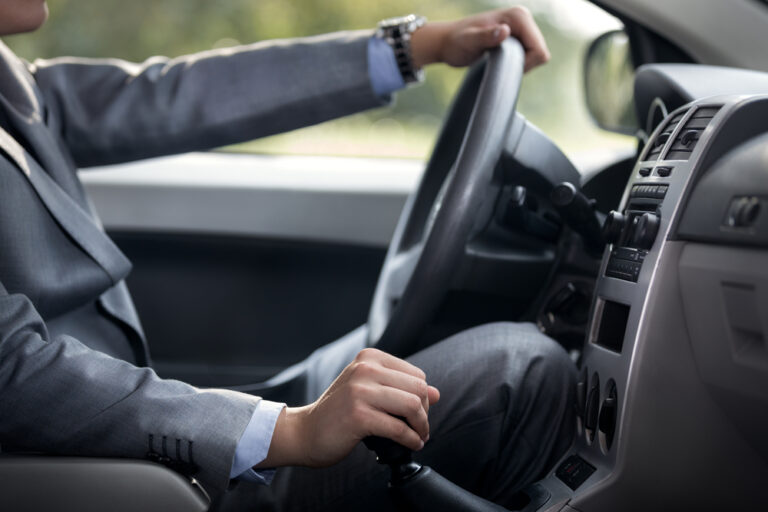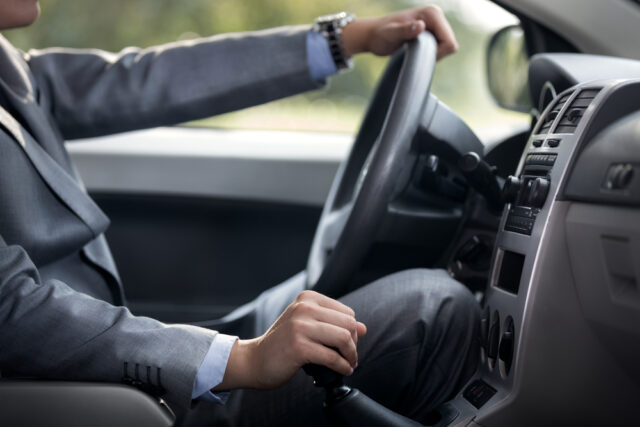 Cereno Scientific is shifting gears
When the US FDA granted the Orphan Drug Designation for CS1 in Pulmonary Arterial Hypertension, Cereno Scientific opened a door to new possibilities and attractive opportunities. Now, the company has decided to refocus its development efforts for its lead candidate CS1 to rare disease PAH, which they say will optimize the opportunities for the company as well as its shareholders. As a confirmation of the investor community's high hopes for the project, Cereno Scientific also announced that they have raised 60 million SEK in a directed share issue.
Over the past year, Cereno Scientific has evolved from being a single asset company to a company with a broad pipeline for epigenetic modulation opportunities in both common and rare cardiovascular diseases.
A widened indication for CS1
The company's lead asset, CS1, is an innovative novel formulation of valproic acid (VPA) and has, up until now, solely been developed as an anti-thrombotic therapy. The initial plan was to evaluate the efficacy of CS1 in a phase II trial in elective orthopaedic surgery, but the study was postponed due to the Covid-19 outbreak.
However, in March, the company could reveal that they had been granted an Orphan Drug Designation (ODD) for CS1 for the treatment of pulmonary arterial hypertension (PAH) from the US Food and Drug Administration (FDA). Thereby, a whole new set of opportunities arose and yesterday, news broke that, from now on, PAH will be the prioritized indication for the further development of CS1. The revised clinical strategy for CS1 is based on the superior commercial potential of the ODD track.
The company intends to start a phase IIa study with CS1 in PAH during 2021 and to conduct the study in the US reaping the many incentives awarded under the Orphan Drug Act. As a first step, a study application is planned to be submitted to the FDA by the end of this year, based on existing safety and efficacy data of CS1.
CEO Sten R. Sörensen, commented on the news:
– We strongly believe that the newly revised strategy for CS1 brings a strengthened commercial potential and well-defined business case toward potential investors as well as partners. We are confident in the expert-led comprehensive assessment complemented by the insights from the US FDA around the ODD request interactions, that has brought us here and excited for this next stage in the development of CS1. The rare disease space opens up for several new possibilities for us and we hope to ultimately be able to help PAH patients with a new disease-modifying treatment option.
The Senior Advisory Board signalled a broader potential of CS1
Already in the spring of 2019, the company's Scientific Advisory Board (SAB) identified a widened indication potential for CS1, starting with common cardiovascular indications related to fibrosis and inflammation such as atrial fibrillation, heart failure and chronic kidney disease within the field of epigenetic modulation based on the HDAC (Histone DeACetylase) inhibitory effect of VPA.
When further exploring the epigenetic potential of CS1 and, attempting to match the candidate's effect with aspects of different diseases' pathogenesis, an interest in several rare diseases was born. Published evidence was accumulating showing that VPA had an arterial pressure reducing effect in the lungs – which could be added to CS1's already established anti-inflammatory, anti-fibrotic and anti-thrombotic properties – and rare diseases such as PAH were identified as potential target indications.
Strategy expansion into rare diseases
Based on these findings, Cereno Scientific filed for, and was granted, ODD for CS1 in PAH. Since then, Cereno Scientific has been re-evaluating its clinical strategy for CS1. As a small biotech company, making priorities is necessary to direct the limited resources to where they give the optimal near- and long-term return, both for the company and its shareholders.
Strengthened by the outcome of a comprehensive evaluation of CS1's commercial opportunities – which included scientific and clinical input from the company's well renowned SAB, input from top commercial, scientific and regulatory advisors in both Europe and the US, as well as the feedback from FDA that accompanied the ODD approval – Cereno Scientific decided to redirect all current  clinical development efforts of CS1 to PAH.
Down the road, any evidence of CS1's potential found within PAH could also support Proof-of-Concept in other diseases, e.g. the original anti-thrombotic prevention indication. With that said, the ODD track in PAH provides a clear path to regulatory approval, while the same process in a large indication like thrombosis is associated with significantly more uncertainty. To this background, the company has decided to defer its thrombosis development program for CS1 until the phase II program in PAH is completed.
PAH presents an unmet medical need


PAH is a rare progressive vascular disease with poor quality of life, characterized by elevated pulmonary vascular resistance leading to high pulmonary arterial pressure, local arterial thrombosis, right heart failure and ultimately death. There is currently no cure for PAH with the exception of lung transplantation, which at that point patients are often in a too precarious state.
Instead, current standard treatment consists of various drugs that have limited efficacy and often have to be combined with each other to reach acceptable treatment outcomes. Hence, there is a significant unmet treatment need for PAH that is ready to be filled, and the fact that FDA granted ODD status for CS1 in PAH is a validation that CS1 has fulfilled the criteria of showing a potential to provide significant benefit to PAH patients.
High potential with ODD
The new clinical strategy for CS1 serves to optimize the asset's business value potential through creating optimal conditions to reach the market. Rare diseases often present a high unmet medical need and are thus associated with significant market potential for new and innovative drugs.
There are also several regulatory incentives for the development of orphan drugs that tend to speed up the process, lower costs and result in a higher likelihood to reach the market. When a drug candidate has been granted ODD, regulatory authorities provide free scientific and regulatory advice during the remaining development stages. They also allow greater flexibility in terms of data and require less extensive clinical trials. Moreover, an ODD comes with tax credits and, once approved, a 7-year market exclusivity on the US market. If the European Medicines Agency (EMA) was to grant a similar ODD status, it would come with 10 years of market exclusivity in Europe upon market approval. Oftentimes, marketed orphan drugs are also associated with a price premium.
Several ways forward
In terms of the business case, an ODD opens the door to many potential business partners, as orphan drugs do not require the same amount of marketing and distribution muscles as drugs targeting a large indication. This means that both small and medium sized biotech companies, as well as big pharma companies, become potential partners. The regulatory setup also enables smaller biotech companies, such as Cereno Scientific, the possibility to bring an orphan drug all the way to market on their own.
Given the associated development and market benefits, in combination with the significant partnering potential, the interest in orphan drug assets is large, and growing, which further motivates Cereno Scientific's decision to enter this space. In addition, patients with rare diseases often suffer greatly, with limited treatment options, and Cereno Scientific would like to contribute to improving the situation for these groups. The new rare disease strategy thus seems like a natural way forward for the company.
New strategy attracts investment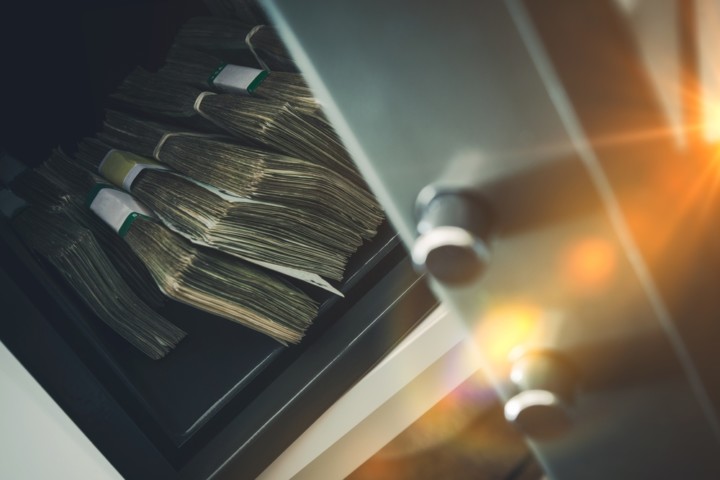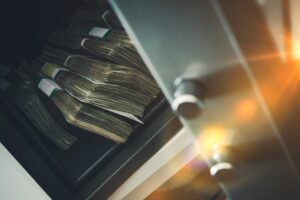 From the financial market's perspective, ODD projects come with an appreciated well-defined business case and Cereno Scientific's new rare disease strategy has already attracted investment. To confirms this statement, Cereno Scientific announced a directed share issue of 60 million SEK just after revealing its revised clinical strategy for its lead candidate.
The company will also issue two series of warrants to the investors in the directed issue, as well as to existing shareholders. The first series of warrants can be used to subscribe to new shares in the company during September 2021 and the second series of warrants during September 2022. If all warrants are subscribed to at the maximum price, an additional 215 million SEK of new capital will be raised over this period.
The company has stated that the proceeds from the directed issue will be used to finance the preparation and initiation the phase IIa study in PAH and that the two series of warrants will be used to finance the completion of the study. The proceeds will also be used to further develop the compounds in the company's preclinical HDAC inhibitior development program.
Planning ahead
To further strengthen the case and advance its commercial and financial opportunities, Cereno Scientific has established a US subsidiary – Cereno Scientific Inc. – in biotech hotspot Boston. They have also recruited world-leading PAH specialist Dr Raymond L. Benza as a Scientific Advisor to optimize the development process for CS1 in PAH. Read more.
The fact that Cereno Scientific now enters the rare disease space with its lead drug candidate certainly attracts an interest, and on good grounds. But let's not forget about the company's preclinical HDAC inhibitor development program that targets cardiovascular diseases. Although no exact indications have been revealed thus far, the company claims that the compounds included in the program may be directed at either common cardiovascular indications or towards rare cardiovascular diseases, or both. In common cardiovascular indications, Cereno Scientific would aim to partner with big pharma, while the rare diseases route would provide orphan drug potential where Cereno Scientific would have a broader choice of development pathways.
As of now, however, Cereno Scientific's primary focus for CS1 is rare disease PAH, and BioStock is looking forward to follow how the new clinical strategy will play out. Especially considering the company's new financial position.
The content of BioStock's news and analyses is independent but the work of BioStock is to a certain degree financed by life science companies. The above article concerns a company from which BioStock has received financing.
Prenumerera på BioStocks nyhetsbrev