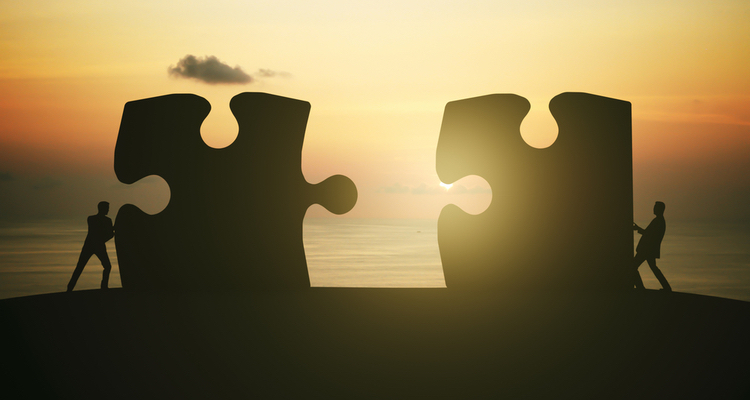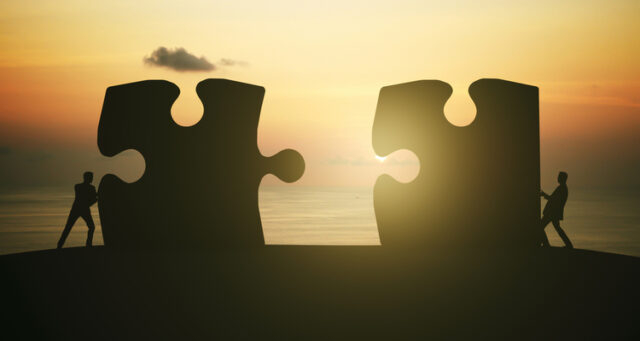 BioStock Studio: Immunicum and DCprime enter immuno-oncology merger
Swedish Immunicum announced last week that it has entered into an agreement with Van Herk Investments to acquire all of the shares in DCprime, a Dutch clinical stage company developing cancer relapse vaccines aimed to reduce tumor recurrence. The goal of the merger is to establish global leadership in developing cell-based cancer immunotherapies. BioStock was able to link up with Immunicum's CEO, Sven Rohmann, as well as DCprime's CEO, Erik Manting, for virtual video interview to learn more about the big news.


Stockholm-based Immunicum, a small biotech known for developing off-the-shelf cancer immunotherapies, has recently taken significant steps to transition from a solely R&D-based company to a commercial company with ambitions of putting its product, ilixadencel, which is currently in phase II of clinical development, onto the market.
New CEO and development strategy
In late August, Immunicum announced it had recruited Sven Rohmann as new CEO of the company, thus bringing to Immunicum over 30 years of industry experience from biotechnology and pharmaceutical companies as well as life science investment and merger and acquisition (M&A) experience. Read more.
Soon after, in October, Immunicum divulged its new clinical and business development strategy for advancing ilixadencel to the market and becoming an industry leader in cell-based cancer immunotherapies.  The new strategy includes four pillars that go into detail about plans to maximise the value of ilixadencel, including evaluating ilixadencel in combination with other immuno-oncology classes in orphan designations like Gastrointestinal Stromal Tumours (GIST), a need for partnering to move Immunicum's projects forward, and expanding beyond ilixadencel with a class of next-generation cell therapies. Read more about Immunicum's updated development strategy here.
Merger with DCprime
Sven Rohmann's deal-making expertise has already produced results. Just last week Immunicum announced a merger with another established biotech working within the space of allogeneic dendritic cell-based cancer therapy – DCprime. DCprime is based in Leiden, the Netherlands, and is developing its own off-the-shelf cancer immunotherapy, a cancer vaccine called DCP-001.

DCprime's candidate, which, like Immunicum's, is part of a broad clinical pipeline within different cancer indications,has produced encouraging clinical results for blood-borne tumors including interim data from its ongoing phase II study in Acute Myeloid Leukemia (AML).
The merger means that, together, the companies will advance a synergistic pipeline spanning both large and orphan indications in solid as well as blood-borne tumors, with two programs in phase II clinical development and a portfolio of preclinical programs and research capabilities to fuel the creation of additional projects in an already broad research pipeline. Moreover, it means building a fully integrated company with specialized in-house R&D facilities as well as late-stage development and commercial expertise all under one roof.
Details of the transaction
Once the transaction is finalized, while corporate headquarters for the merged companies are expected to remain in Stockholm, the R&D, process development and future manufacturing efforts will be in Leiden. At that point, DCprime's current CEO Erik Manting will join Immunicum's leadership team as Chief Business Officer (CBO) and deputy CEO. He brings several years of research experience in immunology as well as 15 years of commercial and management roles in banking. Immunicum's shares will continue to trade on the Nasdaq Stockholm.
Based on the terms of the transaction, Immunicum will acquire all outstanding shares in DCprime, and the payment will be made through an issue of 73,909,635 new shares to DCprime's current majority shareholder, Van Herk Investments, which is a leading European life science investor founded in Rotterdam in 1951. The issuance of the shares is subject to approval by an Extraordinary General Meeting (EGM) to be held on December 18th, 2020. Once the transaction is completed, Van Herk will hold approximately 43 per cent of Immunicum, and the big investor already plans to invest up to SEK 82.5 million in the company.
Comments from both CEOs
The CEO of Immunicum, Sven Rohmann, as well as the current CEO of DCprime Erik Manting joined BioStock from Stockholm via video link to discuss the newly announced merger and what it means for Immunicum's development plans moving forward. Watch the interview below.
The content of BioStock's news and analyses is independent but the work of BioStock is to a certain degree financed by life science companies. The above article concerns a company from which BioStock has received financing.
Prenumerera på BioStocks nyhetsbrev