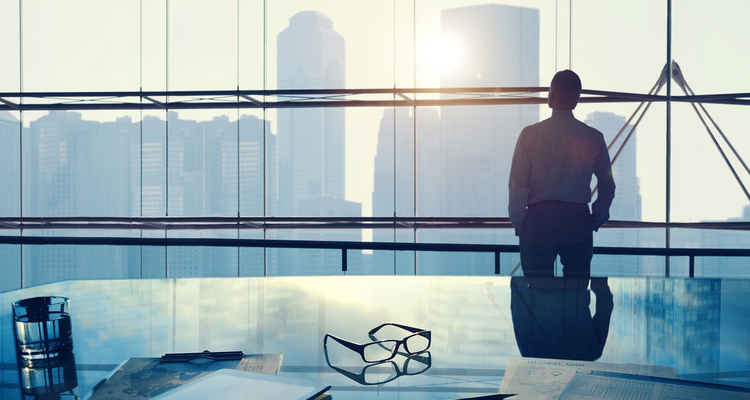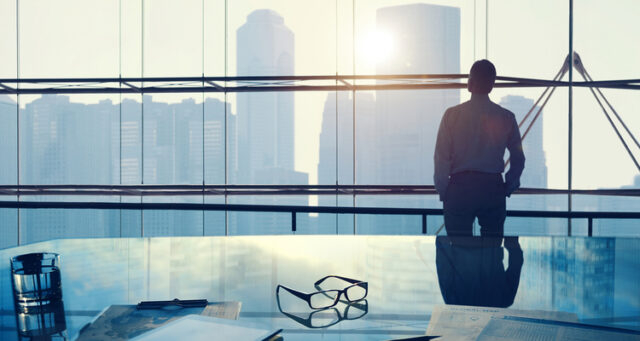 Aptahem's CEO looks forward to an exciting second half of the year
Apta-1, Apta-2, Apta-3, Aptahem, Cardiovascular Research Centre, epo, KK stiftelsens Prospektutlysning, LGC Group, Luiza Jedlina, Mikael Lindstam, Örebro universitet, USPTODuring 2021, sepsis company Aptahem has taken several steps to prepare for its first clinical evaluation of its leading drug candidate Apta-1. Ahead of the phase I studies that are expected to begin next year, the company has so far this year received the preliminary approval of patents pertaining to family two in Europe and the USA. Together with Örebro University, the company has also identified a mechanism of action has at the molecular level for the drug candidate. BioStock spoke with CEO Mikael Lindstam about the past six months and what he expects from the second half of the year.
Swedish biotech Aptahem has preclinical data from several in vivo models showing that the drug candidate Apta-1 counteracts coagulation, inhibits hyperinflammation, repairs tissue and modulates the body's own immune response – all relevant mechanisms in the fight against the "silent killer," sepsis, a condition that affects 49 million people worldwide, annually, of which 20 per cent lose their lives.
GLP toxicology studies and GMP production of Apta-1
Since the end of 2020, when the company announced that it had raised 32 MSEK in a rights issue that was oversubscribed to 116 per cent, Aptahem has completed the batch for the ongoing GLP toxicology studies. This last preclinical safety study, which the company hopes to report on by the end of 2021, is one of the components that will form the basis for the application to start the first clinical study with Apta-1.
At the same time, GMP production of Apta-1 is proceeding according to plan. In February, the company announced that it had signed an agreement with its partner LGC Group to begin substance production. The agreement means that Aptahem will be able to start production in September/October and that delivery of the GMP batch is expected in early 2022.
Strenghtened patent protection
In February, Aptahem obtained approval for a patent pertaining to patent family one in India. Similar patents have previously been approved in Europe, USA, Canada and China, and India is the last country where Aptahem will be seeking protection for this family of patent. This means that this patent family now has all the geographical locations under approved protection that it has applied for. This approval gives the company protection for Apta-1, Apta-2 and Apta-3 in India until 2029.
In recent weeks, Aptahem has released two more patent-related news. On June 30, the company announced that the US Patent Office USPTO has issued a so-called Notice of Allowancefor patent application 16 / 652,926 under the name A nucleic acid molecule with anti-inflammatory and anti-coagulant and organ-protective properties. The application is part of patent family two with Aptahem's CSO Dr. Luiza Jedlina as inventor and which protects the therapeutic use of Apta-1. When the patent is officially approved, it will be valid until the year 2037.
Last week, the news came that the European Patent Office (EPO) has issued an Intention to Grant regarding the same patent family, family two. Before the application can finally be granted, it will be translated into French and German, the two other official languages in Europe. After approval, the so-called validation phase begins when the company will decide in which specific European countries they will apply for patent protection.
The approved patents are important for the company as approved patents provide much stronger protection than an ongoing patent application and provides competitive advantages over potential competitors, not least by increasing the interest from potential partners and the value of the company's development portfolio.
Positive results from collaboration
Last but not least, Aptahem announced last month that the collaboration with the Cardiovascular Research Centre (CVRC) at Örebro University with the aim of mapping the molecular and intracellular details behind Apta-1's effects with financial support from the Knowledge Foundation's Prospect Call has now generated results that clarify one of Apta -1's mechanisms of action. The research results will be submitted for publication in a scientific journal and thereafter the company will provide more information to the public.
Read more about the collaboration here.
CEO comments
BioStock contacted Aptahem's CEO Mikael Lindstam to get his perspective on Aptahem's first half of 2021 and hear what he most looks forward to during the rest of the year.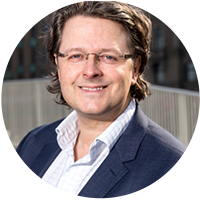 Mikael, with the first half of 2021 gone, what do you need to do now to be able to start clinical studies?
– Right now, we are working on more parallel tracks than usual, where the main focus is of course on taking us to the clinic. The focus is on meeting the regulatory requirements set by the authorities to be able to start our phase I study. Among other things, we will complete GLP toxicology, carry out GMP manufacturing and formulation and "fill and finish" of the GMP-manufactured Apta-1. Our R&D team is currently working intensely with the enormous amount of data we have collected, with the aim of continuing to define the mechanisms of action, efficacy, etc., and where our understanding of Apta-1's complexity has been strengthened through Örebro's excellent research work. This part is important, but time consuming, in order to be able to compile the comprehensive regulatory documents.
– We have of course already scouted potential contract research organisations (CROs) that can carry out the study, but we have not yet appointed a partner. Since we have an exciting approach to the phase I studies, it becomes extra important that we get the right clinical competence. We will announce when we have more clarity regarding the clinical approach and who we will work with.
»We are going ahead according to the communicated schedule and, so far, we have not hit any bumps on the road.«
– In general, there are many small parts that must come together, which takes a lot of time and places high demands on accuracy, and here our Clinical Director Suzanne Kilany has a very important role to play in order for us to get the green light to start the study. We are going ahead according to the communicated schedule and, so far, we have not hit any bumps on the road.
Read more about the different stages of drug development here.
How important are the patent news from EPO for Aptahem?
– It means a lot for our business development because an approved patent protection in a strong market is an important value enhancer for the company, and of significant interest to a partner. Having strong patent protection in important markets in the future is crucial for whether or not a pharmaceutical company becomes interested.
– The fact that patent applications are now going from just the application (pat. pending) to approved patents is a significant increase in protection and value as approved patents are very difficult to crack down on, in comparison to a patent application as it requires heavy legal measures.
– In the event that we were in a promising partner discussion, an approved patent could also have a certain significance for where one would geographically locate the first study and how to design it.
Finally, what are the three most important milestones the Apta-1 project have left to pass during the rest of 2021?
– That we finish GLP toxicology and GMP production and complete the regulatory basis to obtain approval to be allowed to proceed to clinical studies. Other potential milestones are to get our fantastic research results published, which we hope will attract the attention of one or two researchers, doctors or pharma player. This would be in aid of increasing the level of awareness about Aptahem and potentially raise the hope for a solution to combat sepsis and related medical conditions.
– Speaking of raising awareness about Aptahem and sepsis, we also plan to organise a sepsis seminar with lecturers that will be broadcast on International Sepsis Day on 13 September. We are in full swing with the planning of the event, but we can already say that we several interesting researchers, doctors and others active in the field have agreed to give presentations. So, look out for more information about this after the holidays!
The content of BioStock's news and analyses is independent but the work of BioStock is to a certain degree financed by life science companies. The above article concerns a company from which BioStock has received financing.
Prenumerera på BioStocks nyhetsbrev