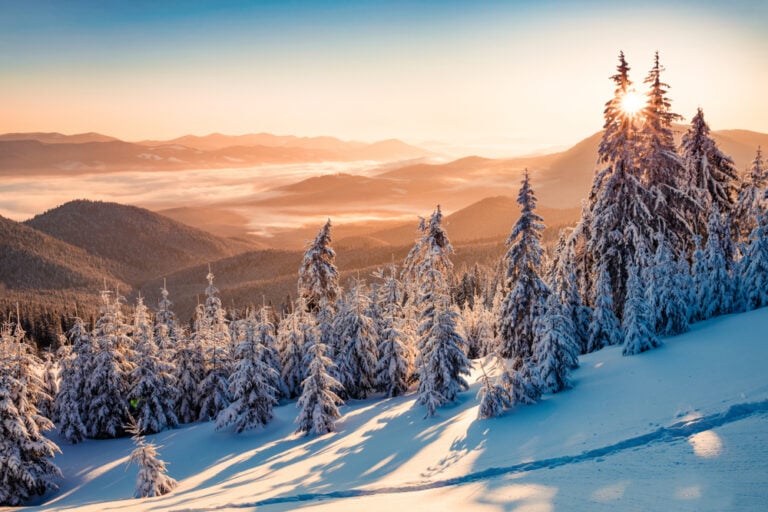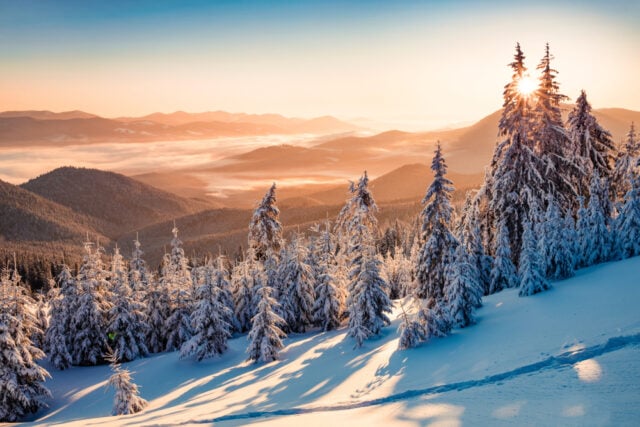 Aptahem looks ahead with optimism
Aptahem, whose primary drug candidate Apta-1 is being developed as an emergency treatment targeting sepsis, has been able to make several key advances during the autumn. These include, among other things, an oversubscribed rights issue, which, together with warrants series TO 5 and TO 6 in 2021, secures capital for the final preclinical steps before studies in humans can be initiated. BioStock reached out to the company's CEO Mikael Lindstam, to get his view on the most important progress made during the autumn.
Aptahem's primary drug candidate Apta-1 has counteracted coagulation in preclinical studies, as well as inhibited hyperinflammation and repaired tissue. The company has also been able to show a significantly improved survival in accepted animal models for sepsis and sepsis-like disease conditions. According to Aptahem, they have not seen this unique combination anywhere else, in addition to the potentially low side effects that has been shown so far.
This multifactorial profile means that Apta-1 has the potential to counteract the harmful effects that occur when infections reach the bloodstream and cause sepsis through an inflammatory storm. This in turn can lead to leaky vessels with lowered blood pressure that are unable to oxygenate vital organs, resulting in tissue degradation and ultimately life-threatening organ failure.
Apta-1 will be tested in a human related corona virus model
Given this profile, Aptahem saw potential for the candidate to also be used successfully in areas other than sepsis when Aptahem's CSO Luiza Jedlina presented her evaluation internally. Globally, there are a number of companies in the focus area as Aptahem and one of the most prominent that could relate to Aptahem's unique results is Professor Mingyao Liu and his research group at the University Health Network – one of the world's largest research and transplant hospitals with close connection to the University of Toronto in Canada.
On July 9, the company therefore entered into a collaboration with the University Health Network with the aim of evaluating Apta-1 as an inhibitor of hyperinflammatory response and an inducer of tissue repair in order to potentially treat Covid-19 disease.
»According to the results we have seen so far when we tested Apta-1 in sepsis-like models, our hypothesis is that the drug candidate may have a potential therapeutic attenuating effect on the hyperinflammation that occurs in the lungs of many of the patients who have developed covid-19 and who need hospital care«
A lot of preparatory work has been done and the team has been ready for a long time. However, the Corona situation itself has delayed the ethical and safety assessments that such a project entails. It is also more difficult to access laboratories and, in addition, vaccine research has taken precedence, which has resulted in the process taking much longer than usual.
Aptahem is said to be confident in its knowledge that Apta-1 can potentially treat life-threatening conditions such as sepsis, regardless of the cause, viruses, bacteria or some other pathogen.  Therefore, it is not the cause that matters, such as the Corona virus, but how one can potentially counteract the inflammatory effects that occur.
The CEO comments

BioStock reached out to Mikael Lindstam, CEO of Aptahem, to hear more about the progress during and the company's plans for the future.
Mikael Lindstam, to begin with, despite the pandemic and the global impact it has had, you have succeeded well in your capital raises. Can you elaborate on this, and how the issue proceeds will be used?
– To begin with, I would like to emphasise that the team behind Aptahem is optimistic about the future, and it is partly based on the fact that we have succeeded well in instilling the confidence in the market needed to raise capital. As for the issue proceeds, it will, as we have said before, mainly be used to complete the second round of substance production for the GLP tox studies. The cash will also cover the first part of these studies which are done in two different animal species. In addition to these costly events, current expenses such as internal studies, administration costs, etc. will also be financed.
In 2021, two warrants – TO 5 (15/3 – 29/3) and TO 6 (16 / 9– 30/9) will also be exercised, where you have the opportunity to receive an additional SEK 16.8-24 million, and approximately SEK 9.6-13.2 million before issue costs. How will you work proactively to ensure the highest possible participation?
– To inform the market, of course, as much as we can about our work and the results that are completed and thus can be published. We always try our best to report results when, for example, a study has just been completed and initial, preliminarily impressions can be communicated. We are constantly working hard to keep our development plan, and as the various parts are completed, we will communicate it. I hope we will have the opportunity to come out and meet shareholders and other investors in physical meetings in the spring, but if the circumstances remain the same as now, we will repeat the forms of digital communication platforms we used during the autumn.
– We are also working intensively with our new website, which will contain more scientifically oriented information about Apta-1, and we hope that it will be launched in the not-too-distant future.
In July, you began an exciting collaboration in Toronto. Ironically, this Covid-19 study was delayed for reasons connected to the pandemic. Can you tell us more about the study and what news we can expect in the future?
– Yes, it is really ironic that it is the pandemic that is the reason why the Covid-19 study has not started yet. What we are waiting for now are final approvals from the ethics committee after adjustments needed due to the current situation. We have a continuous dialogue with the group in Toronto, and they are ready to start as soon as they get the go-ahead. Once the study has started and the results come in, the usual analyses of all generated data will be next. It is impossible to say how long it will take since it is the very core of scientific experiments – you never know in advance how much, and what kind of information will be the result of a study. Any experimental follow-ups may also occur after the first round of studies.
– According to the results we have seen so far when we tested Apta-1 in sepsis-like models, our hypothesis is that the drug candidate may have a potential therapeutic attenuating effect on the hyperinflammation that occurs in the lungs of many of the patients who have developed covid-19 and who need hospital care. As the hyperinflammation is reduced, the body is helped to take control of its immune system and can thus begin the healing process. It can be said that Apta-1 restores the balance – much like it has the ability to calm a stormy sea so that the boat can continue its journey without risking capsizing.
Also, in Seattle, operations have been partly on ice. How will this collaboration progress in the future?
– The group in Seattle has been completely closed and has recently started to open again, but the laboratories are operating under restrictions, so everything takes longer time. They will do more detailed studies according to the same model as the pilot studies they conducted earlier. It will be very exciting to see what the expanded study will result in. Their focus is on a bacteria-induced sepsis model called the CLP (Cecal Ligation Puncture) method and is considered the Golden Standard in this context.
Three highly effective Covid-19 vaccines are now on their  way to the market. However, this does not make Apta-1 superfluous. How will you position the candidate after the vaccines has started to be shipped globally?
– Yes, to succeed in getting a working vaccine against covid-19 is of course fantastic. But there is a difference between a vaccine and a treatment. The purpose of a vaccine is to prevent people from falling ill while a treatment helps those who have fallen ill anyway. Vaccines are based on the possibility of producing a protection with a fairly exactly the same composition of viruses that cause the disease.
This means that if we get a new form of Corona virus, which is historically very likely, then the vaccines will probably not be as effective against all variations. In addition, all people react differently to vaccines, and even if you get vaccinated, it is not guaranteed that you get a 100 percent protection against the virus.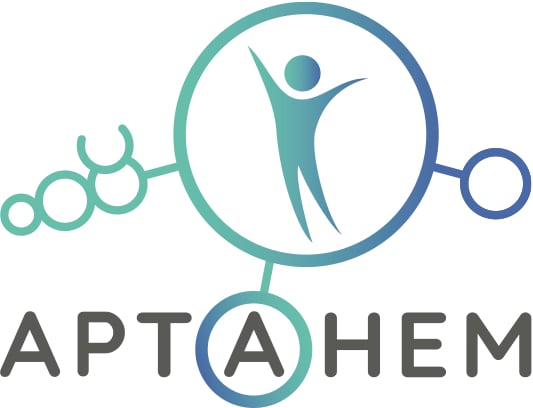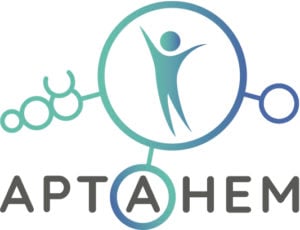 – Apta-1 does not really 'care' about the cause of a hyperinflammatory condition such as sepsis, but potentially helps the individual regain its immunological balance and thereby attenuate life-threatening conditions. The crucial thing here is that Apta-1 is developed to treat the hyperinflammation that leads to the most serious consequences in viral diseases such as Covid-19. If future viruses lead to the same type of inflammation, then the hypothesis is that Apta-1 should work in the same way, regardless of the virus.
– Complementary treatments with drugs will always be needed depending on the disease state, even if the vaccine production is successful. Thus, it remains to be seen whether Apta-1 can also be effective against other influenza viruses, of which the Corona family is only one part.
– I can also add that Apta-1 consists of RNA strands, which some vaccines are also based on. The difference here is that for a vaccine to be effective, the substance must enter the cell. What we have seen in Apta-1 so far is that it does not appear to enter the cell, but acts outside of the cell. We believe that this is one of the reasons why it does not seem to cause any side effects.
»To sum up, I look at the next few months with confidence, not least based on the fact that we have an internally packed agenda and a pipeline of events that we have high hopes of being able to communicate about in 2021«
You recently entered into a collaboration agreement with Granzer Regulatory Consulting and Services for clinical preparation work. Can you tell us more about this?
– Granzer is a reputable consulting company that with great success has helped several companies to get their drugs approved in both Europe and the United States. Their access to expertise in aptamers in particular means that they have the right qualifications for us. Our CMC and aptamer expert Thomas Rupp has been involved in several of these approvals together with Granzer, which is invaluable to us when we now are going to apply for approval for clinic studies ourselves.
– They have already begun to familiarise themselves with the documentation we have collected so far, and they will give us advice and support in the process and be our argumentative partner towards the authority to start clinical studies.
You have secured funding for the initial part of the GLP Toxicology Study and for the substance production needed to complete the GLP Toxicology program. What will be your immediate focus when we enter 2021 in a month?
– It will be to ensure that the substance production is completed according to plan and that all pieces to carry out the GLP tox studies fall into place. The development team keeps working and is drafting a number  of scientific articles, which we believe will shake up that world. Another focus is the various discussions in business development we continuously pursue, but also scientific partnerships. And of course, we work with as much preparation as possible for the clinical trial, which is a lot of small activities that are needed for the entire clinical package.
– To sum up, I look at the next few months with confidence, not least based on the fact that we have an internally packed agenda and a pipeline of events that we have high hopes of being able to communicate about in 2021. For the same reason, I also have confidence that we can ensure a good interest in the warrants TO 5 and TO 6 in the coming year. Finally, I am also hopeful that the vaccines against Covid-19 that are now entering the market will be a great relief, primarily for affected patients, but also for the important medical research conducted in the life science industry and in the academy.
The content of BioStock's news and analyses is independent but the work of BioStock is to a certain degree financed by life science companies. The above article concerns a company from which BioStock has received financing.
Prenumerera på BioStocks nyhetsbrev