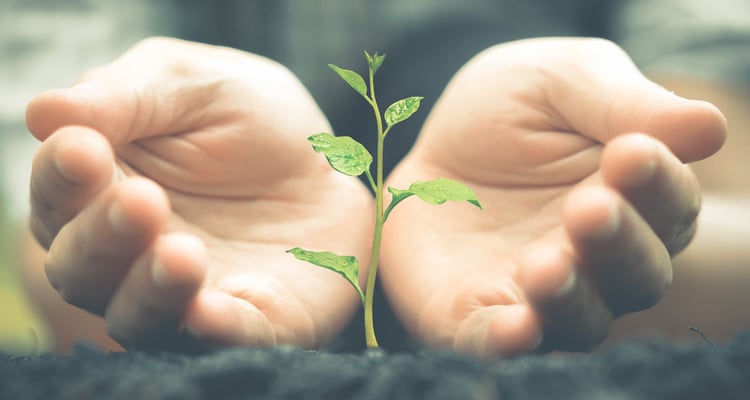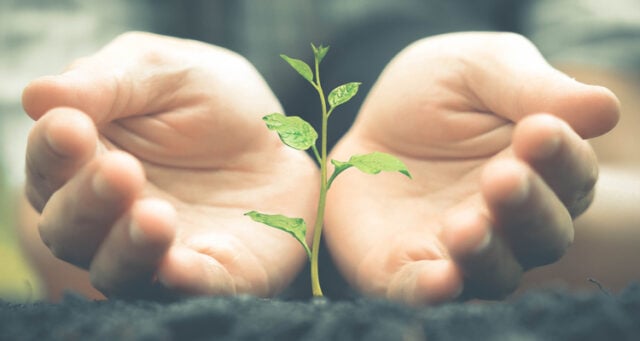 Abliva raise awareness of mitochondrial diseases
Last week, World Mitochondrial Disease Week took place with events around the world aimed at raising awareness and knowledge about mitochondrial diseases. These diseases are rare and treatment options are scarce, which complicates the already difficult situation for these patients. Swedish Abliva, a leading company active in developing drugs for primary mitochondrial diseases (PMD), organised a virtual Mitochondrial Day on September 16 to highlight the extensive medical need in PMD.
Mitochondrial diseases are a group of rare diseases characterised by malfunctioning energy production in the mitochondria. This, in turn, often leads to a range of difficult and complex symptoms such as difficulty to move and breath, and in many cases to a shortened life expectancy.
These diseases affect about 1 in 5,000 people and, as with many rare diseases, knowledge about mitochondrial diseases is limited and there are no effective treatments available.
World Mitochondrial Disease Week – a global event
Therefore, World Mitochondrial Disease Week is organised in September each year with the aim of putting mitochondrial diseases under the spotlight. Behind this initiative is a network of national patient organisations that go by the name International Mito Patients. During the last week, a number of such events was organised, including one where you could participate in a Kiltwalk in Edinburgh to raise money for research on mitochondrial diseases, and several well-known buildings, such as the Colosseum in Rome, were lit up in the event's official green colour.
Abliva organised virtual Mitochondrial Day
As in previous years, Swedish Abliva, a leading company in primary mitochondrial diseases (PMD), participated in World Mitochondrial Disease Week by organising a Mitochondrial Day – this time in a virtual setting. The company develops two candidates in the primary mitochondrial space, KL133, which already has orphan drug designation in both the US and in Europe, and NV354. Tests with KL1333 in patients with primary mitochondrial disease will soon be initiated.
The agenda of Abliva´s Mitochondrial Day included presentations and discussions that spanned over all aspects of mitochondrial
diseases; from what it is like to live with these diseases, to how the US Food and Drug Administration (FDA) and investors view investments in rare diseases such as PMD. The event can be seen in retrospect here.
The company's team also showed their support for the global initiative by running the LHON Eye Society's 5.4 km race. The race took place in Hagaparken, Stockholm, but Abliva's team instead ran the remote version of the race at the company's headquarters in Lund.
Patient focus
For Abliva, it is especially important to highlight the patient and next-of-kin perspectives in order to increase the understanding of the great medical need that prevails in mitochondrial diseases. The company works closely with a number of patient organisations and will, as part of the development of KL1333, conduct in-depth patient interviews.
During the Mitochondrial Day programme, Elja van der Veer, founder and chairman of International Mito Patients, shared her experiences of living with a mitochondrial disease. She particularly emphasised the importance of strong patient organisations and explained that International Mito Patients' goal is to connect patients, researchers and clinics in order to pave the way for new treatments and possible cures.
For patients, and thus their next of kin, PMDs often involve lifelong physical and mental suffering. This fact was underlined in an interview and short film with Adrian Horvath, whose daughter suffers from a mitochondrial disease.
Abliva aims to develop effective treatment
Abliva develops PMD treatments with the aim of increasing the quality of life for patients, with two ongoing projects within the PMD space in its pipeline: the main project KL1333 against MELAS and similar conditions, and NV354 against Leigh's syndrome.
During the event, Matilda Hugerth, director of Clinical and Regulatory Affairs, offered an update regarding the KL1333 project, which has advanced significantly during the year. In early September, the company presented good news, as it was announced that it was accelerating the project development following supportive and positive feedback from the FDA. The agency recommended Abliva to conduct a phase II/III study with KL1333 – more specifically, a pivotal placebo-controlled study to advance the project to market.


The study is expected to begin in 2021 and will be preceded by a qualitative study for the validation of the specific patient-reported efficacy endpoints as well as a drug interaction study in healthy volunteers. A long-term safety study will be carried out in parallel with the phase II/III study, in agreement with the FDA. The new, accelerated plan means that Abliva now has the opportunity to take KL1333 to market and patients much faster than previously expected.
Abliva can shape the treatment of PMD
The virtual Mitochondrial Day ended with a panel discussion between Erik Kinnman, CEO of Abliva, Roger Franklin, partner at Hadean Ventures– that announcedin April its intention to invest 20 million SEK in the company – and Annika Espander, CEO of Asperion and advisor in the life science sector.
The discussion focused on the growing investor interest in companies active in rare diseases, something that can be exemplified by Hadean's investment in Abliva. Franklin and Espander agreed that companies, such as Abliva, which are active in the rare diseases space, as well as the orphan drug space, constitute an attractive investment. This is mainly due to two of the benefits that come with orphan drug status: market exclusivity for seven years in the US and ten years in Europe, as well as continuous support and guidance from regulatory authorities on the path to market.
The FDA's recommendation regarding Abliva's forthcoming phase II/III trial is an excellent example of how orphan drug designation can accelerate the pace of development, which according to the panel is attractive to investors and beneficial to patients.
Espander particularly emphasised that Abliva is in a favourable position where the company can have ongoing dialogues with patient organisations as well as regulatory authorities like the FDA. As there is currently a lack of effective treatments for PMD, there is, according to Espander, an attractive opportunity for Abliva to help shape a new treatment paradigm within PMD and improve the lives of patients who are currently without treatment options.
The content of BioStock's news and analyses is independent but the work of BioStock is to a certain degree financed by life science companies. The above article concerns a company from which BioStock has received financing.
Prenumerera på BioStocks nyhetsbrev