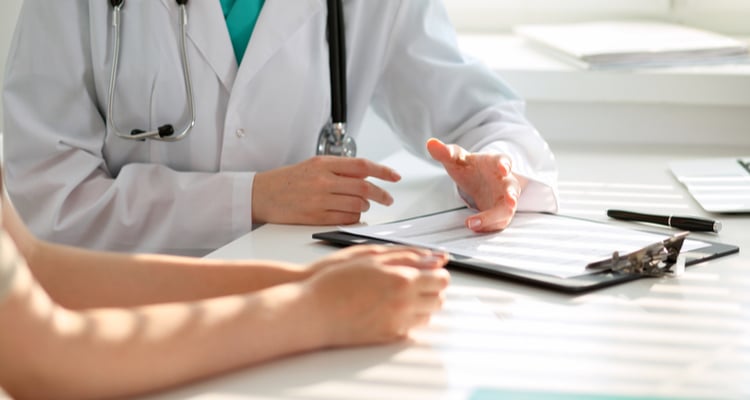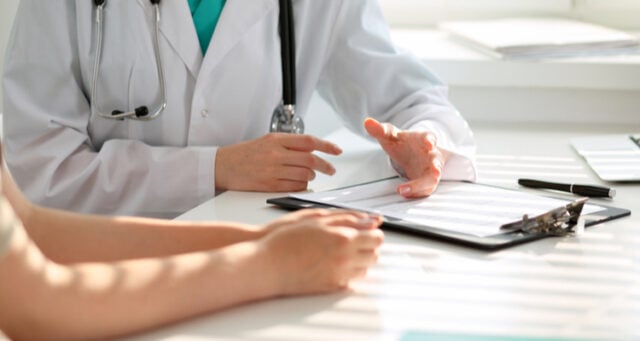 Abliva doses first patient in KL1333 study
Since receiving positive feedback from the FDA this summer on the clinical development plan for KL1333, Abliva's project has progressed quickly. Yesterday, the Swedish biotech company focused on mitochondrial diseases announced it had dosed the first patient in its phase Ia/Ib study. BioStock reached out to Abliva's CEO Erik Kinnman for a comment.
Abliva's KL1333 project, which is aimed at developing a treatment for primary mitochondrial disease (PMD), received the nod from the FDA this summer to proceed with its clinical development plan in July. Part of that plan is to initiate a pivotal clinical phase II/III study during the second half of 2021.
Since then, the project has sped along quickly. After having produced results in the form of positive safety data from the first two parts of the ongoing phase Ia/b study where healthy volunteers have been dosed with KL1333, in August, the Lund-based company announced


 that it would begin patient recruitment in the fall in order to be able to initiate the third part where KL1333 is given to patients with primary mitochondrial disease patients. This is where the pharmaceutical properties of KL1333 will, for the first time, be evaluated in patients.
First patient dosed
Yesterday, Abliva announced that it has begun dosing the first of eight patients recruited for the study, which is taking place in the UK (London and Newcastle). This patient, like the others to follow, will undergo 10 days of daily dosing to assess the safety and pharmacokinetics of the candidate drug.
In a press release, CEO of Abliva Erik Kinnman gave a sense of how important this step is:
"The dosing in the first patient in our KL1333 program is a significant step in the development of a disease modifying oral treatment for patients with primary mitochondrial diseases. This important event follows the recent announcement of our intention to start a pivotal trial with KL1333 in 2021. Primary mitochondrial diseases are devastating diseases for which there are no existing pharmaceutical treatments and we are excited by the opportunity of bringing a novel treatment to the market and to patients with unmet medical needs", said Erik Kinnman, CEO at Abliva.
According to Abliva's clinical development plan, biomarkers and clinical outcome measures will also be evaluated ahead of the clinical pivotal phase II/III study, for which preparations will be ongoing in parallel with the phase Ia/Ib study.
Abliva's goal is to be able to report results from the phase Ia/Ib study and begin the planned efficacy study during the first half of 2021.
Abliva's CEO gives his take
BioStock was able to get in touch with Erik Kinnman to get a better sense of why this is an important step forward for Abliva.
Erik Kinnman, could you tell us more about the significance of dosing the first patient in the KL1333 phase Ia/Ib study?
– First of all, we are very happy to be able to start up our clinical trial activities again after a first half of the year marked by the Covid-19 pandemic and its consequences. As this is the first time ever that KL1333 is given to patients, it will be particularly exciting to see the results at the beginning of next year.
–The fact that we have now started this part of the study means that we are a step closer to a potentially life-changing drug for people with primary mitochondrial diseases, who today do not have access to effective treatments.
One of the main goals of this trial is to evaluate the pharmacokinetic properties of KL1333. What does that mean, in laymen's terms?
– It means that we study what happens to the drug in the body. How high concentrations are achieved and how long the drug remains in the blood are examples of questions that can be answered. You look at how well the drug is absorbed in the intestine, how quickly it is broken down and how quickly it disappears from the body.
– The results affect how we choose to dose the patients in our planned long-term study where we look at the effect of KL1333 on primary mitochondrial disease.
What other results will you be able to get from this study?
– Of course, we primarily look at how safe KL1333 is to give to patients. In the previous parts of the study it has been shown that KL1333 is safe to give to healthy volunteers and no serious side effects have occurred.
– In addition, we look at the change in the blood of biomarkers associated with primary mitochondrial disease and whether they can be used as an effect measure in our planned pivotal study. We will also evaluate additional functional effect measures prior to the same study.
In your announcement, you state that we can expect results from this study in H1 of 2021. What are the main factors that determine this timeline?
– As long as nothing unforeseen happens in the study itself, the main factor that could affect the timeline is a drastically deteriorating situation with regards to the Covid-19 pandemic in England.
Finally, what is the next step for the project now that the first patient has been dosed?
– Right now, we have a lot going on in the KL1333 project. A prerequisite for being able to start our planned phase II / III effect study is to carry out a drug interaction study in healthy volunteers. We have just received an approval from the British regulatory authorities to start and we are planning for recruitment to start this autumn.
– A very important part of the work is to collect data and views from those who this ultimately affects, i.e. the patients. We do this, among other things, through a registry study and patient interviews. All this takes place more or less in parallel with the now initiated third part of our phase Ia / b study and gives us all the prerequisites needed for a phase II / III effect study that is conducted in the best manner possible.
The content of BioStock's news and analyses is independent but the work of BioStock is to a certain degree financed by life science companies. The above article concerns a company from which BioStock has received financing.
Prenumerera på BioStocks nyhetsbrev