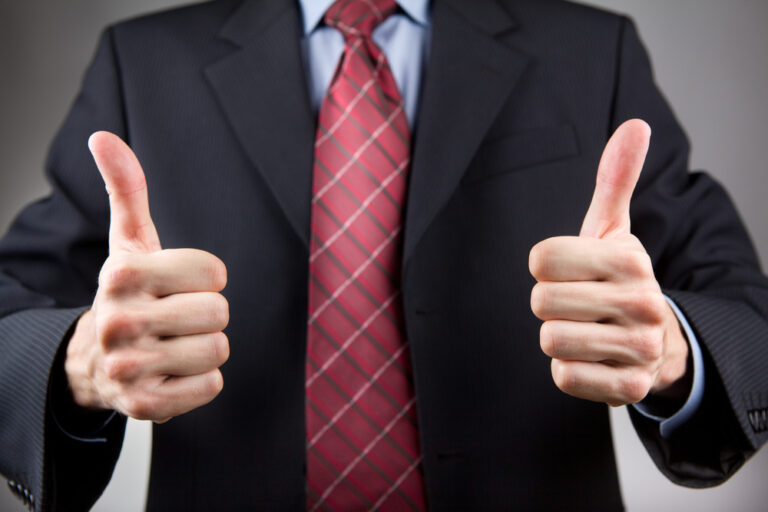 A double positive from Follicum
Yesterday, Follicum received a formal patent approval from the US Patent and Trademark Office protecting the hair project FOL-005 through 2032. In addition, the Lund-based company runs a diabetes project where previous preclinical studies have shown an ability to increase insulin production in β-cells isolated from animals. Today, the company announced new ex vivo results that confirms the insulin releasing ability, this time in human material.
Follicum develops peptide-based drugs and its main project, FOL-005, is about to start its second phase II study in hair loss (alopecia). Yesterday, it was announced that the US Patent and Trademark Office formally approved the company's so-called Continuing Patent Application, which is a follow-up application for an existing patent, for the hair loss candidate. The decision follows a Notice Of Allowance from September, which has now transformed into a definite approval that will protect FOL-005 in the US market to the end of 2032.
Follicum's CEO Jan Alenfall commented on the news in a press release:
– The United States is one of the largest markets for Follicum, and hence this patent is of major importance to us and an important step in our global patent strategy. We are continuously working to strategically expand our patent portfolio in our key markets.
Double advancement
In addition to the hair loss project, Follicum is also advancing within the field of diabetic treatment. The diabetes project was initiated in 2017 after stumbling over the finding that one of the company's peptide classes led to increased insulin production in the pancreas in animal models.
Since then, Follicum's diabetes project has had a neat preclinical track record where initial in vivo studies showed the ability to increase insulin production at the same, or even higher, rate than a common GLP-1 receptor agonist. In addition, in vitro data suggest that the peptides are capable of enhancing insulin release at increased blood sugar levels by protecting pancreatic β-cells.
Wants to ease the burden of diabetic complications
Several activities support the further preclinical development of Follicum's diabetes project, which aims to develop effective anti-diabetic treatments with lower risk of diabetes related complications. Individuals with diabetes have impaired blood sugar control due to defective insulin signaling. Without adequate treatment, or when the treatment effect weakens over time – which is often the case with today's treatment alternatives – diabetes can result in serious sequelae such as cardiovascular disease, kidney failure, obesity, blindness and diabetic foot ulcers. Follicum wants to reduce the risk of these complications by providing an effective blood sugar control in combination with preventive effects on the various diabetes-related complications.
To support this work, Follicum has an established collaboration with Jan Nilsson, a world-leading researcher in diabetes, based at Lund University, who have received grants from Novo Nordisk Foundation to advance the preclinical testing of Follicum's diabetes peptides. In addition, the company has received a grant from the prestigious diabetes network LUDC-IRC, which Follicum is part of, to finance a 2-year post-doc project to further examine the mechanisms of action of its diabetes peptides. The post doc project was initiated in mid-2019.
New data confirm previous results, but in human material
Today, the company took yet another step in the preclinical development as positive ex vivo data were made public. Two studies evaluating the ability of peptides to induce insulin secretion in Langerhans islets from human donors have shown positive effects on insulin release – the first studies in human material. In the ex vivo studies, the peptides were able to release insulin at a rate comparable to that of a GLP-1 analogue, confirming the previous results of the animal model. Being able to reproduce results from animal models in human material is reassuring and lowers the risk of the project, as there are no guarantees that results from animal models are transferrable into humans.
– We are very pleased to be able to report these findings from two different labs. It is important to report effects in human material at an early stage. The results of these studies show that Follicum's peptides are as potent as a GLP-1 analogue in human material, said Jan Alenfall.
One step closer to out-licensing
The studies were performed within the collaboration with Lund University, but also assisted by Swiss cell-based assay solutions developer InSphero, who supplied high end techniques for human tissue platforms. In addition to the presented study, Follicum has several ongoing studies to further examine the therapeutic value of its peptides in various diabetic complications.
Today's announcement confirms that Follicum's development of a peptide-based treatment of diabetes and its complications is proceeding according to plan and takes the company one step closer to the goal of out-licensing the project. Something that the company has signalled that they are willing to do as early as during preclinical development.
The content of BioStock's news and analyses is independent but the work of BioStock is to a certain degree financed by life science companies. The above article concerns a company from which BioStock has received financing.
Prenumerera på BioStocks nyhetsbrev