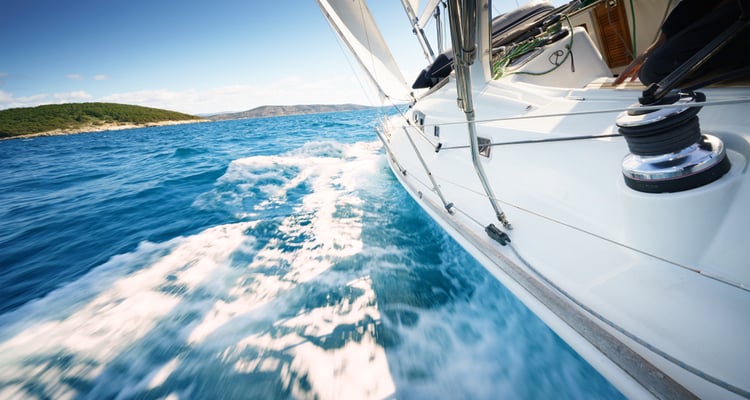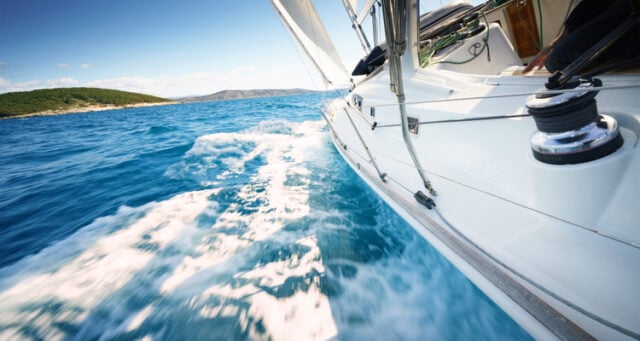 2019 marked steady progress for Immunicum's ilixadencel
Immunicum can pride itself on a diverse pipeline with three candidates in development. While two of the candidates are in preclinical evaluation stage, the company's main candidate, ilixadencel is well into clinical trials, where it is being tested for combination therapy within several cancers. Ilixadencel filled Immunicum's new flow during the year, marking great progress. BioStock takes a closer look at what 2019 had to offer Immunicum.
Immunicum is developing cancer treatments using a unique immuno-oncology approach. Their off-the-shelfcell-based therapy is aimed at priming the patient's immune system to attack and kill cancer cells. Of the company's three candidates, it is the lead candidate,ilixadencel, that has had the most significant impact on Immunicum's news flow throughout the year. The candidate is currently being evaluated in four separate combination therapy studies, including MERECA and ILIAD.
Read more about Immunicum's immuno-oncology approach here.
MERECA study impresses in phase II
MERECA, Immunicum's most advanced study, is part of the company's quest to test ilixadencel's efficacy in combination with tyrosinekinase inhibitors (TKIs), e.g., Pfizer's Sutent (sunitinib) – treatments for metastatic cancers that block common cellular growth factors that are highly expressed in cancer cells. The problem with TKIs given as treatment on their own is that they can lead to several debilitating side effects, and sometimes be completely ineffective.
In September, results from an exploratory phase II trial of the Metastatic Renal Cell Carcinoma (MERECA) clinical study were announced. This evaluation of Ilixadencel in combination with Sutent suggested that the candidate provided a systemic therapeutic benefit while maintaining a positive safety and tolerability profile. Follow-ups of this trial will come every six months starting in February 2020 to collect and update survival data from patients.


Immunicum announced last week that they will be presenting more detailed results from the MERECA study at the ASCO-SITC Clinical Immuno-Oncology Symposium, which is scheduled to take place in Orlando, Florida between February 6-8. Having their abstracted selected for an oral presentation at the symposium is a show of strong international interest in Immunicum's work.
GIST patients also tested with ilixadencel/TKI combo
MERECA is not the only study being run with ilixadencel in combination with TKIs. Immunicum is also evaluating the efficacy of such a combination in Gastrointestinal Stromal Tumors (GIST) and liver cancer.
In June, news broke that ilixadencel had met the primary endpoint of safety, with no life-threatening adverse events and no signs of autoimmunity in a phase I/II clinical trial with six GIST patients. The results also provided initial signals of clinical benefit in two patients that showed partial response to the treatment. Read more about the trial here.
Ilixadencel seems to work well with CPIs
Immunicum's ILIAD study also produced positive clinical results during the year. This study represents the company's goal to test ilixadencel combined with anti-PD-1/L1 checkpoint inhibitors (CPIs). CPIs like anti-CTLA-4 and anti-PD-1/L1 are part of a recent breakthrough within the field of immunotherapy. However, as with TKIs, heavy side effects or no effects at all are common, so combination therapy is often clamoured for.
The first piece of news coming from the ILIAD study during 2019 Immunicum arrived early in the year when Immunicum announced that the first patient had been tested in phase Ib/II clinical trials. The patient was dosed with ilixadencel in combination with a standard dose of Merck's anti-PD-1 CPI Keytruda (pembrolizumab).
The follow-up came in October, when the company communicated that ilixadencel showed a positive safety profile when combined with Keytruda.
Soon thereafter, Immunicum announced positive preclinical results from a study aimed at testing the efficacy of illixadencel in combination with anti-CTLA-4, yet another common CPI. In the human setting, the anti-CTLA-4 CPI Yervoy, developed by Bristol-Myers Squibbs, was one of the first checkpoint inhibitors to be developed into an effective immune therapy for cancer. However, when tested in combination with anti-PD-1, the mix resulted in high levels of toxicity.
For more details on this study, read here.
A test of strength for Immunicum
2019 ended on a bit of a turbulent note for Immunicum as the company went through a management change and is currently looking for a new CEO. However, in an interview with BioStock, Immunicum's Chairman of the Board of Directors, Michael Oredsson, reassured readers that the company is well positioned to continue on the right track with their development pipelines, and that they will soon find a highly qualified CEO to lead the company.
In spite of the management shakeup, Immunicum has a lot to look forward to in 2020 including new data expected for the MERECA study in February as well as an update for the ILIAD study in the second quarter of 2020. Plus, according to the company's third quarter interim report, Immunicum had approximately SEK 334 million in liquid funds as of the end of September to work with. This means Immunicum is well positioned to push ahead with confidence.
The content of BioStock's news and analyses is independent but the work of BioStock is to a certain degree financed by life science companies. The above article concerns a company from which BioStock has received financing.
Prenumerera på BioStocks nyhetsbrev