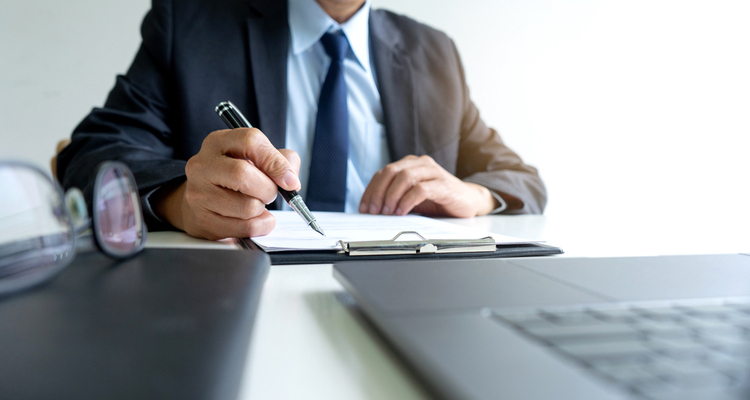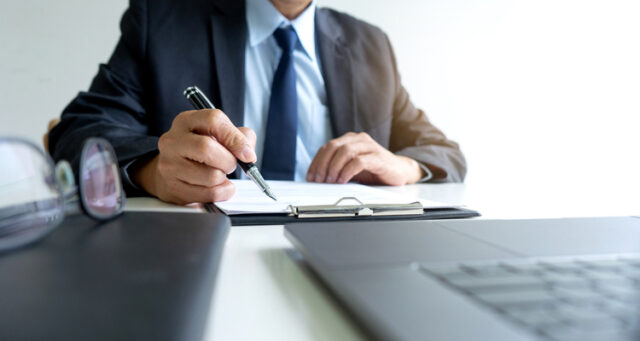 Stayble Therapeutics elects new Chairman of the Board
During Stayble Therapeutics' Annual General Meeting, Ulf Björklund was elected Chairman of the Board. Björklund has extensive experience from research, development and commercialisation in the pharmaceutical industry as well as board assignments. BioStock reached out to Björklund to get his expectations for his new assignment as Chairman of Stayble Therapeutics.

Stayble Therapeutics is developing the injection treatment STA363which has the potential to change how degenerative disc disease, also known as disc-related back pain, will be treated in the future. A phase II clinical trial is currently underway to evaluate STA363's safety and tolerability as well as efficacy on increased function and lasting pain relief.
Resolutions of the Annual General Meeting

Yesterday, Stayble Therapeutics held its Annual General Meeting at the company's office in Gothenburg. The AGM resolved to elect UlfBjörklund as Chairman of the Board and Gudrun Anstrén andGunnar Fernströmas board members. In addition, it was decided to re-elect former board members Erik Kinnman, Jane Buus Laursen and Kjell Olmarker.
Catharina Bäärnhielm, Chairman of the Board since 2017, and board member Patrik Sjöstrand have chosen to leave their positions.
Knowledgeable new Chairman of the Board
Ulf Björklund is a pharmacist with over 35 years of experience from the pharmaceutical industry. He has been involved in research, development and commercialisation of both pharmaceuticals and diagnostic products. Björklund has previously been CEO of oncology company Aprea and the immunology company OxyPharma. During his time at Aprea, together with the Chairman of the Company, he managed to identify new investors and bring in 60 MUSD to the company.
Björklund has also held a number of senior positions at Pharmacia, including Head Clinical Operations in theNordic region. Today Björklund works as a consultant in his own consulting firm, UB-consulting, and is currently Chairman of the Board of Lipumand board member of Tikomed and MedicaNatumin. He has also held board positions in Annexin Pharmaceutical, WntResearchand Axcentua Pharmaceuticals.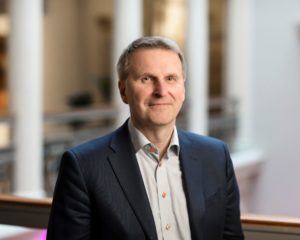 Interview with Ulf Björklund
BioStock got in touch with Ulf Björklund to find out what attracted him to the assignment of Chairman of the Board of Stayble Therapeutics and how he sees the future of the company.
What made you take on the position of Chairman of the Board of Stayble Therapeutics?
– I think Stayble Therapeutics is an interesting company that currently is in clinical phase II, the most exciting stage in the development of a drug in my opinion. I also think that the concept is fascinating, i.e. to inject an endogenous molecule to treat severe back pain.
In your opinion, what are Stayble's main strengths and what are the biggest challenges ahead?
– It is the basis of the company, an endogenous molecule that, after being injected, has the ability to relieve chronic lumbar pain. Management and board consist of a group of people with broad knowledge and experience in the field. The biggest challenge is Covid-19, as the pandemic has a negative impact on the recruitment of patients to the phase II study.
What do you bring from your previous experiences into Stayble Therapeutics and what do you hope to provide as Chairman of the Board?
– My experience from all phases of drug development, with an emphasis on clinical development. But also, that I have been active as CEO for many years and with this created an extensive network of contacts. We are three new members of the Board, so as Chairman I will ensure that we get started quickly with the board work. Now I and the entire board are looking forward to an eventful year.
The content of BioStock's news and analyses is independent but the work of BioStock is to a certain degree financed by life science companies. The above article concerns a company from which BioStock has received financing.
Prenumerera på BioStocks nyhetsbrev