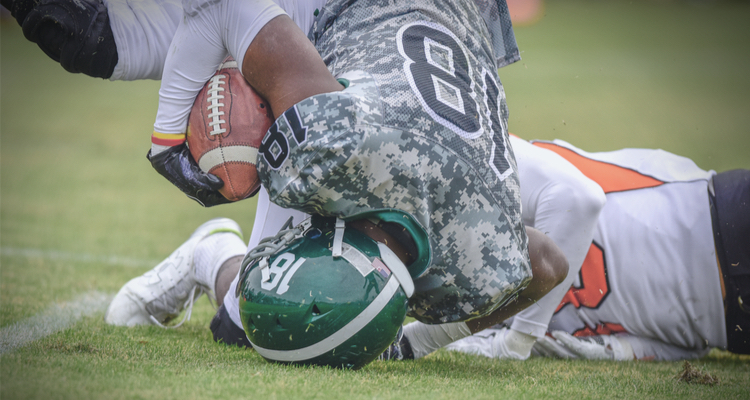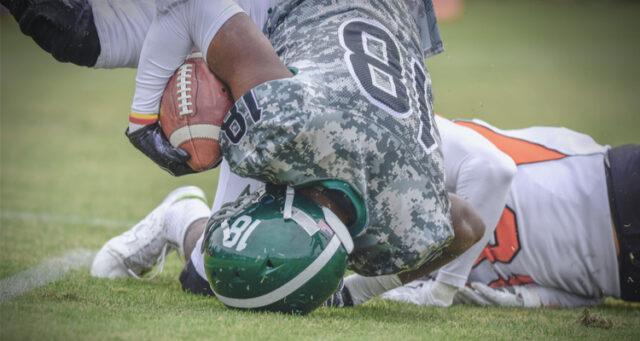 PolarCool redefines brain injury treatment
Concussions are a common occurrence in contact sports, and athletes' careers are too often cut short because of them. There is no proven treatment for these types of injuries, and this is dissuading young, promising athletes from pursuing their passion and engaging in professional sports. However, Swedish medical device company PolarCool has developed PolarCap System, a tool with the potential to redefine the approach to brain injuries within this context. BioStock spoke with the company's CEO, Erik Andersson, to learn more about the device and how it works.
The competitive spirit and passion put in by players participating in contact sports like ice hockey, football, rugby and more, makes these sports highly entertaining, but can also lead to collisions often involving heavy blows to the head and serious injuries.  When these injuries affect brain function, they are called concussions, which are a dangerous reality for athletes, amateurs and professionals alike.
A huge burden on athletes
The incidence of concussions is difficult to estimate because approximately 50 per cent go unreported, however, according to a study from 2013, close to 4 million athletes suffer from concussions each year in the US alone. Over the past decade, the short- and long-term physical, cognitive, and emotional consequences of concussion have gained widespread international attention, especially in the world of sports. Countless stories of prominent athletes suffering from long-term concussion side effects such as severe headaches, nausea, sensitivity to noise and light, and depression, have been covered by the media. Many of these athletes are at risk of prolonged absence from their sport and may be forced to end their career well ahead of plan.
Although most sports-related concussions have health-related outcomes of limited severity, more serious outcomes can include long-term neuropsychological dysfunction, dementia later in life, or even death. There are major economic burdens involved as well, as long-term absence due to head trauma impacts individuals and their families as well as institutions and insurance companies that must cover healthcare costs.
PolarCool embraces medical cooling technology
With the Euro 2020 football champion currently underway, head injuries during the tournament have already made headlines, specifically the lack of immediate care for players involved. Despite recent advances in the diagnosis and management of concussion, a standard treatment able to greatly reduce the physical and societal burden of concussions does not currently exist.
However, this weekend, news broke in Aftonbladet that the Swedish national team at the tournament is perhaps better prepared to handle potential concussions during play compared to other teams. The team is using PolarCool's  PolarCap System, a medical device based on the principles of medical cooling – a method proven to be neuroprotective in several indications including traumatic brain injury (TBI), sudden cardiac arrest and stroke.
PolarCool is a medical device company based in Lund, Sweden, that has a vision to help athletes feel better about playing the sport they are passionate about without worrying so much about cutting their careers short due to concussions. Early-stage cooling is critical in preserving brain function and resisting long-term cognitive impairment, and PolarCap does this by applying non-invasive, surface cooling technology. The device is easy to use, it deploys quickly, and it delivers highly efficient cooling immediately after injury. A video describing the device is linked below.
Strong clinical evidence for PolarCap
The clinical evidence for PolarCap continues to strengthen. The company's data accumulated so far shows that the use of the PolarCap on athletes leads to fewer symptoms and reduces the number of days of absence, not least long-term absence, which has decreased by just over 70 per cent.
More such evidence was released this week, when a final report from the 5-year clinical study conducted in partnership with the Swedish professional ice hockey league, SHL, and with the support of the players' union, SICO. The report shows a significant reduction in the proportion of absence from gameplay for players who have suffered from concussion but received immediate care with PolarCap.
The CEO talks to BioStock
BioStock was able to get in touch with the company's CEO, Erik Andersson, who has had first-hand experience with concussions as a player in the SHL, to talk about the company's vision.
Erik Andersson, could you perhaps begin by telling us a brief history of PolarCool and its vision? 
– PolarCool as a company was started in 2017 and is a spin-off from high-end medtec company BrainCool who were the ones who started the development of PolarCap System already in 2015. Since then, the focus has been on building clinical evidence for the treatment in parallel with completing the final product. Today we are finished with both of these where we can rejoice in the robust clinical positive effect that has been established during the now 5-year collaboration with SHL with the support of the player union SICO.
Could you also tell us a little about yourself and what brought you to PolarCool?
– I come from a long sports career in ice hockey where I, like basically everyone else, suffered concussions during my career. Unfortunately, I received one too many, which led to a prolonged absence and eventually a recommendation from experts not to continue. This in combination with my academic education led me in the autumn of 2018 to PolarCool where, after careful research regarding the already then convincing scientific background, I thought this was too interesting not to jump on. Partly to try to do something about the well acknowledged problems in "my" sport ice hockey where too much revolved around just head injuries, but also for sports in general where I see significant problems in other sports such as football and handball which in the long run is a danger for sports.
In general, why do concussions go unreported at such high rates, and what are the consequences?
– Unfortunately, the lack of knowledge in this area is large, which leads to players and in some cases even judging staff not understanding that the athlete has suffered a concussion. The consequence is that the player continues to play and thus exposes himself to great risk as a new head trauma close by generally entails a greater risk of aggravated injuries with long absence as a result.
»I see great potential for the PolarCap System in most sports such as football, American football, rugby, and even martial arts. In short, in all sports where there are concussions. In addition to professionals, elite and amateur clubs, I also see an interesting segment within colleges and universities where sports are often part of the education.« — Erik Andersson, CEO PolarCool
Many professional athletes who dedicate their lives to sport see their careers cut short due to concussions. Does PolarCap have the potential to reverse this trend? 
– This is what we hope for, and we already now se large reduction on long-term absence among treated players. Also, logically, due to the significant clinical positive effects already during one treatment, it is likely that it will be even more beneficial for an athlete to take care of all the concussions she or he suffers during a career. Something that in turn should reasonably lead to the opportunity to be active longer.
Are some adolescents who want to enter the world of contact driven away by the risks generated by concussions, which currently have no treatment?
– Sure, and that's a bit what I mean in my previous reasoning regarding the risk I see for sports in general. I myself have two children doing sports where one plays hockey and there I have heard parents who don't want their child to play hockey because of the risk of concussions. That saddens me as there are so many positive effects of sports, not least in terms of physical and mental well-being.
So, how would PolarCap change this dynamic?
– Our ambition is that by alleviating the effects of concussions, this problem will be reduced, and the benefits of sports will outweigh the disadvantages. Something that will lead to more people wanting to play sports, which is beneficial for the whole society.
How pleased are you with the final result of the 5-year study in collaboration with the SHL and what are the overall implications?
– It is gratifying that the clinical evidence continues to strengthen and that the effect regarding long-term absence has also become statistically significant. An interesting novelty in this result is that this effect can be ascertained not only for absence of more than 3 weeks, where 6 per cent of those treated with PolarCap compared to 29 per cent of control subjects were still absent from game play, but, in fact, at for all measured times (1w, 2w, 3w, 4w, 8w, and > 100 days). Furthermore, an acute positive effect regarding symptom relief which is to the benefit of the injured individual has been observed has been found.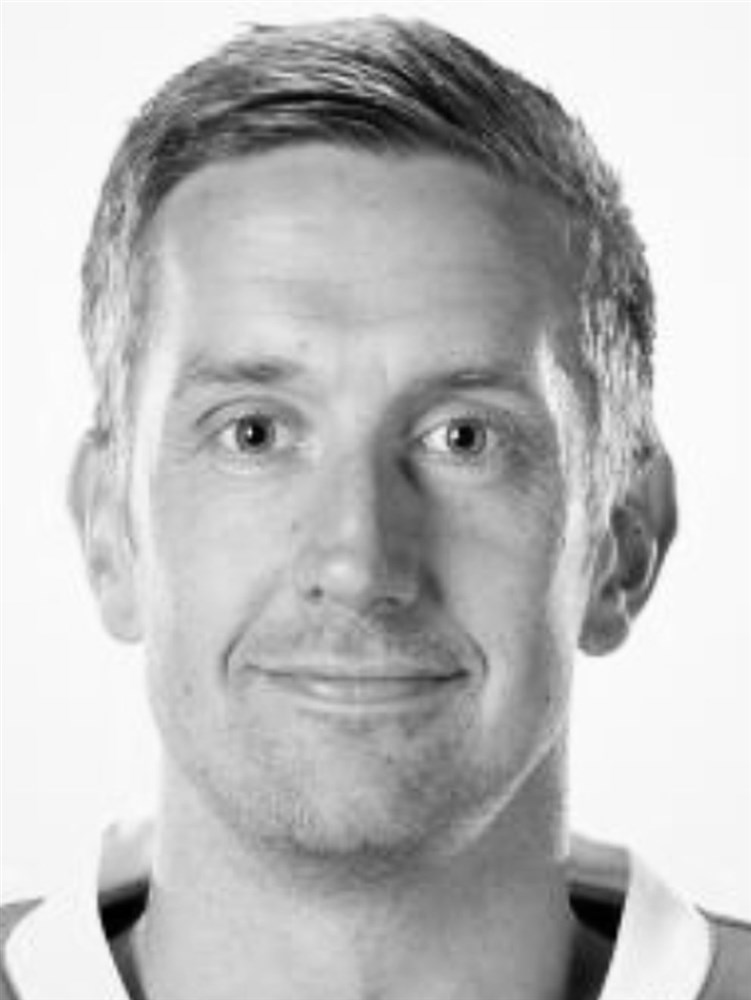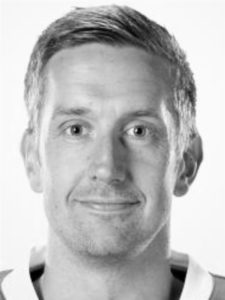 News broke just this weekend that PolarCap is being used by the Swedish national team in Euro 2020. Do you know if the team has had to use the device and what the experience has been so far?
– I have deliberately chosen not to disturb the national team during the current EURO 2020 Championships but look forward to talking to the medical team once the championship is over. Of course, I do hope that none of the players will suffer an injury, but if that would happen, it feels good to know that that player will be treated with the PolarCap System.
Could you talk about the market potential for PolarCap?
– I see great potential for the PolarCap System in most sports such as football, American football, rugby, and even martial arts. In short, in all sports where there are concussions. In addition to professionals, elite and amateur clubs, I also see an interesting segment within colleges and universities where sports are often part of the education. 
With regard to PolarCool, what is the financial situation of the company?
– Regarding the financial situation, we had a rights issue last year, which was oversubscribed to 408 per cent, which was very gratifying, and which provided a solid foundation for the company to stand on. However, we see a need to grow as an organization with the coming broadening of marketing activities, not least in the United States, something that will require resources. 
Finally, what are some milestones to look forward to in the coming months?
– In the coming months, my hope is that thanks to new strengthened clinical evidence for PolarCap System, we have received the majority of agreements both within Sweden but also through our agents in Europe. I also hope that the process towards a market approval in the US has progressed and that we have also been able to carry out the planned boxing study within the framework of the company's SafeBrain project financed thanks to EuroStars/Vinnova. My ambition is also that we have succeeded in strengthening the organization on the market side.
The content of BioStock's news and analyses is independent but the work of BioStock is to a certain degree financed by life science companies. The above article concerns a company from which BioStock has received financing.
Prenumerera på BioStocks nyhetsbrev