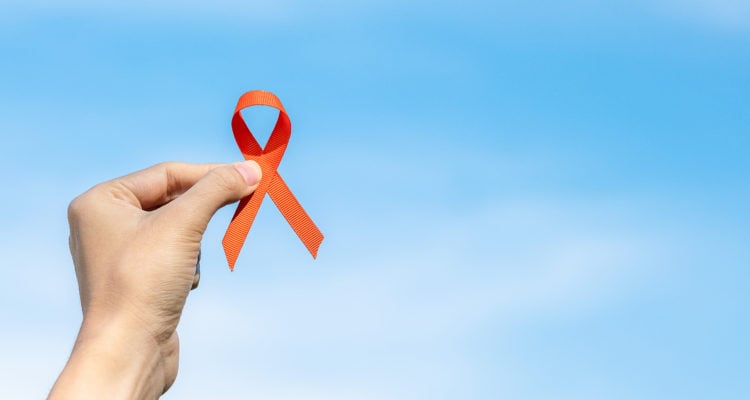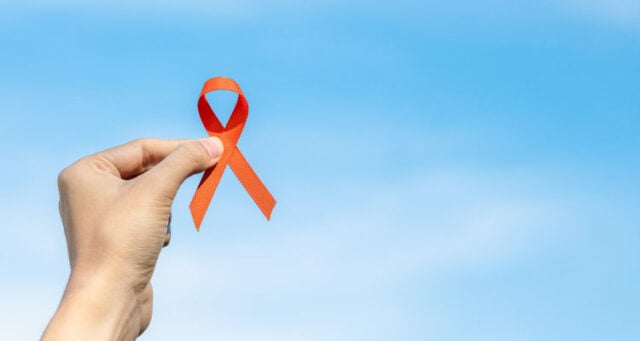 World MS Day will be celebrated on Sunday May 30th. It is a day to raise awareness of the condition, and to support and connect people living with the disease worldwide. Although over 2.5 million people are suffering from multiple sclerosis there is currently no treatment that is efficient across all patient groups. To fill this void the Swedish biotech company Cyxone is intensifying its efforts on their drug candidate, T20K, intended for a long-term MS treatment to stop disease progression, avoiding devastating side effects and more convenient to take compared to existing treatments.
World MS Day was initiated in 2009 by the Multiple Sclerosis International Federation (MSIF). The 2020-2022 World MS Day theme 'connections' aims to challenge social barriers and stigmas associated with the disease, encourage contact between sufferers, advocate an active life and self-care, and influence decision makers to create better conditions for treatment.
An isolating disease
Multiple sclerosis (MS) is a disease that causes damage to the central nervous system (CNS). An unknown trigger directs the immune system to attack the myelin proteins on nerve cells of the brain and the spinal cord. The disease causes disruption to the communication between the brain and the body and gives rise to symptoms such as vision loss, balance disorders, depression and eventually paralysis.
Most people suffering from MS have short periods of symptoms followed by long stretches of relative quiescence. However, patients never know when an episode will occur which will prevent them from participating in everyday life activities, leaving them vulnerable to social isolation and loneliness. With each episode the disease progresses, typically symptoms worsen and the decline is much faster without treatment.
Demand for improved MS therapies
Today there is no cure for MS and no effective ways to prevent the disease from progressing. The treatments available often have severe side effects and are primarily focused on treating patients during active MS episodes. Thus, MS patients call for better, simpler, and safer treatment options.
Cyxone is providing a new approach
The need for improved treatments is addressed by Swedish biotech company Cyxone, which develops novel therapies for disorders of the immune system. The company has recently ramped up development activities for their drug candidate T20K, intended as a new tolerable MS treatment.  T20K has a novel Mode of Action (MOA) and could thus be effective in slowing down disease progression, preventing disease flares and postponing the need of second-line treatment.


Furthermore, the expectation is that the candidate can delay onset of the disease and cause fewer side effects thantoday's treatments. The aim is for T20K to be easy to administer making patients less dependent on frequent hospital visits.
Preparing for the next stage of development
Cyxone is now intensifying preparations for progressing T20K to the next stage, a phase I trial in 2022 on the new administration form. This includes choosing a manufacturing partner for large scale production, development of biomarkers to measure treatment success and the company is evaluating an alternative administration form. 
Exploring different forms for administration
Cyxone envisions T20K as an oral therapy, a vision supported by studies of oral administration with T20K in a mouse model. These results show a significant delay in the onset of MS as well as mitigation of the severity of clinical symptom of the drug.
But even though pre-clinical results indicate support for oral administration, it is still unclear which administration form that will give the best effect in MS patients. Cyxone is therefore planning a study in Q2 to explore subcutaneous (subQ) administration routes.
»We intend to develop T20K as a convenient administration such as oral or a subQ treatment to improve patients' quality of life. Infusions require hospitalisation while oral or subQ treatments can be taken at home. Oral or subQ administration forms will therefore be much easier and more convenient for patients to take.We aim to develop the format which delivers the best efficacy and convenience for patients« — Tara Heitner, CEO of Cyxone
Unified to address MS
In conclusion, Cyxone is aiming to develop an effective, tolerable, and long-term treatment for MS patients. Together with initiatives such as the World MS Day, raising awareness around the disease will hopefully improve the long-term situation for MS patients worldwide.
Although several countries are beginning to open up, many activities in connection with World MS Day will be held virtually, see a map overview of planned events here.
The content of BioStock's news and analyses is independent but the work of BioStock is to a certain degree financed by life science companies. The above article concerns a company from which BioStock has received financing.
Prenumerera på BioStocks nyhetsbrev