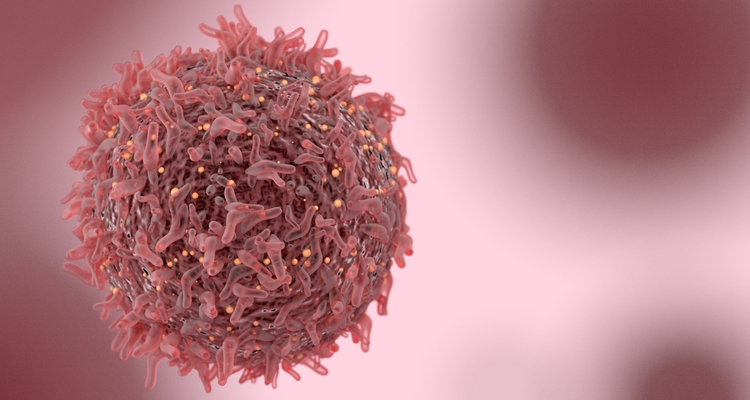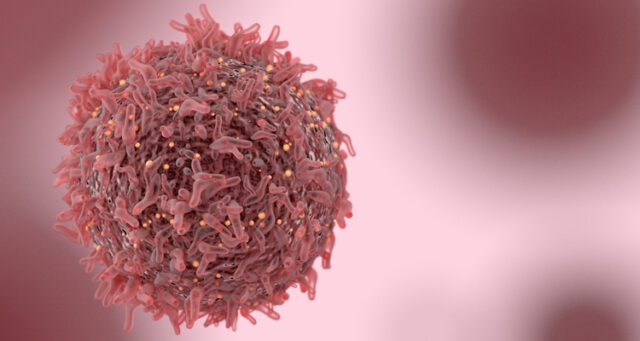 RhoVac's candidate attacks cancer at its weakest
With its drug candidate RV001, Lund-based drug developer RhoVac is taking a new approach in the fight against metastatic cancer tumours. The company is currently targeting prostate cancer, one of the world's most common cancers, and achieving a successful proof-of-concept here opens the door to development in other cancers as well. BioStock has taken a closer look at RhoVac's treatment concept and how it differs from other cancer treatments, something that was also highlighted during World Immunisation Week last week.

Immuno-oncology aims to artificially stimulate the immune system to attack cancer. The immune system is a remarkably complex system that constantly protects us from microorganisms, toxins and cell mutations, small mistakes that occur when DNA molecules replicate in our cells.
Helps the immune system kill
For cancer, however, it can be a little more complex as there is not always a specific carcinogenic molecule that invades the body. In addition, cancerous tumours have protective mechanisms to avoid attacks from the immune system. In recent decades, pharmaceutical companies have focused enormous amounts of resources on identifying ways to help the immune system find and kill tumours. The hope is to be a supplement to and perhaps even completely replace older technologies such as radiotherapy and chemotherapy, which results in unpleasant side effects.
Active and passive treatments
Overall, immuno-oncology treatments can be divided into active and passive treatments. In short, active treatments activate the immune system to find specific cancer cells to kill, instead passive treatments support the guide the already functioning part of the immune system in order to facilitate an attack on cancer cells, for example by inhibiting the defence mechanisms of tumours.
Among the passive treatments are so-called checkpoint inhibitors (CPIs) – antibodies that have the ability to prevent cancer cells from stimulating immune response functions in order to hide from the immune system's T cells, a kind of white blood cell.
Genetically modified T cells
In an active treatment you will find specific targets expressed on cancer cells, which are then used to activate the immune system. One such technique is CAR-T cells where T cells are taken from the patient, genetically modified and repositioned in the patient so that they can destroy the cancer cells. Examples of approved CAR-T cell treatments are Novartis Kymriah and Gilead Sciences Yescarta and Tecartus – all three targeted at different forms of non-Hodgkin's lymphoma.
Cancer vaccines
Another form of active immuno-oncology treatment is cancer vaccines. One example is Sipuleucel-T, developed by US-based Dendreon Pharmaceuticals and approved in both the US and Europe for the treatment of asymptomatic or minimally symptomatic metastatic hormone castrate-refractory prostate cancer.
RhoVac's drug candidate attacks cancer at its weakest
Common to all of the above examples is that they try to overcome the protective mechanisms of a tumour in in different ways in order for the immune system to do its job and destroy the cancer cells. Lund-based company RhoVac, with its candidate RV001, has instead chosen to bypass the protective mechanisms of a tumour's structure completely by attacking the disease in its weakest state, after the primary tumour has been removed and before secondary tumours have formed.
Attacking metastatic cancer cells
When the primary tumour has been removed or beamed, metastatic cancer cells are often still present in the body, and these first lack the defence mechanisms of the tumour. However, if nothing is done about them at this stage, there is a high risk that they will multiply and then form new tumour cells (metastases), through which they can defend themselves again. There are strong incentives to try to prevent metastases because it is when secondary tumours have developed that the cancer is most dangerous. Nine out of ten cancer patients die as a result of the cancer's success in spreading and forming new intractable secondary tumours.
Using RhoC as a target
This is where RhoVac's drug candidate, RV001, can play an important role. RhoVac exploits the fact that these metastatic cancer cells overexpress a protein called RhoC. It is this protein that gives the cells the ability to spread in the body and infiltrate other tissues. RV001 is a peptide that forms a fragment of RhoC, which is the protein used as a target in the treatment. RV001 is injected into the skin and introduced to the immune system, which in turn stimulates the body's T cells to identify and destroy cells that overexpress on RhoC.
As there is currently no effective preventive treatment against metastasis formation, and since the treatment of already developed secondary tumours often has difficulties overcoming the defence mechanisms that tumour cells enable, the development of RV001 provides the opportunity to cover a huge and critical medical need in cancer care.
Promising Phase I/II Results & Fast Track
The company has so far been able to present promising results in a phase I/II study that has been noted in the prestigious scientific journal Journal for ImmunoTherapy of Cancer. The drug candidate has shown good safety and tolerability and also demonstrated a long-lasting significant immunological response, suitable for anticancer efficacy, in the vast majority of patients who participated in the study. In addition, in patients who had a measurable PSA, a markedly extended PSA duplication time was seen, suggesting a negative impact on the cancer's ability to develop.
The treatment concept was also recognised by the European Innovation Council (EIC) at the annual World Immunisation Weekconference held last week.
Another clear signal of the drug candidate's potential importance as a future therapy came last November when the FDA granted Fast Track status to RV001, which means shorter lead times in regulatory management and more meetings with the FDA for clinical trial advice.
Accelerated study with several well reputable US clinics
A phase IIb study is currently underway in seven countries to confirm the good results presented so far. The pandemic has led to delays, but the study has advanced despite the conditions, and during the winter and spring, RhoVac engaged several new cancer clinics in the US with the aim of accelerating recruitment and increasing the value of the project itself.
The latest in a line to begin recruitment is New York-based Mount Sinai, which, with over 3,800 beds is one of America's largest and most reputable hospitals. The hospital was founded in 1852, which also makes it one of America's oldest academic hospitals, and has accounted for several medical breakthroughs over the years. U.S. News & World Report has placed Mount Sinai at number 14 in its ranking of over 5,000 U.S. hospitals, and is seen as one of the leading oncology clinics.
Scientific Advisory Board and Fast Track status is crucial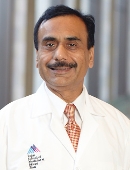 The hospital's participation came as a direct effect of the Fast Track designation granted to RhoVac last autumn. When the news was published, the hospital immediately sought contact with Professor Per-Anders Abrahamsson, a member of RhoVac's Scientific Advisory Board, to participate in the ongoing study.
Dr Ashutosh Tewari, who is the principal investigator of the clinical trial with RV001 at Mount Sinai, is one of America's most prominent urologists and prostate cancer specialists. He has been rewarded several times for his work to improve the treatment of prostate cancer.
»Peptide-based RhoC vaccine (RV001V) was well tolerated, and no treatment-related adverse events of grade ≥3 were observed in prostate cancer patients according to a recently completed phase I/II clinical trial. Studies indicated that 86 per cent of the evaluable patients developed CD4 T cell response, which lasted at least ten months following the last vaccination. We are excited to partner with RhoVac on a phase II double-blinded clinical trial at the Icahn School of Medicine at Mount Sinai to evaluate the therapeutic efficacy of RV001V in our prostate cancer patients with biochemical failure. We hope that the RhoC peptide vaccine could become a practical approach for treating prostate cancer patients with biochemical recurrence in the near future.« – Dr. Ashutosh Tewari, Chairman, Milton and Carroll Petrie Department of Urology at the Icahn School of Medicine at Mount Sinai
Results from the ongoing study are expected next year. Provided that the result meets the company's expectations, Rhovac's ambition is to enter into a partnership with a multinational oncology-focused pharmaceutical company in 2022.
The content of BioStock's news and analyses is independent but the work of BioStock is to a certain degree financed by life science companies. The above article concerns a company from which BioStock has received financing.
Prenumerera på BioStocks nyhetsbrev