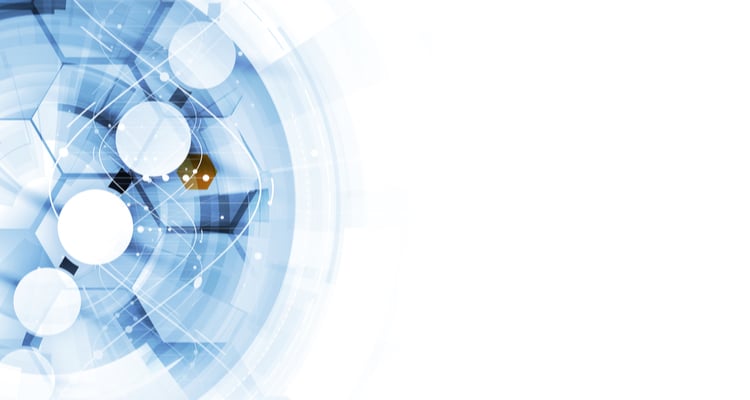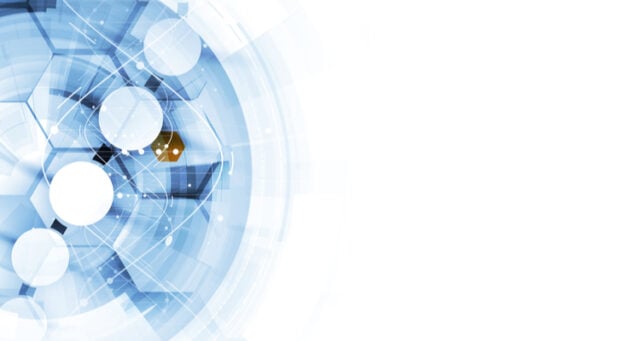 Fluicell dives into regenerative medicine field
Regenerative medicine is an emerging field of research that focuses on the repair, replacement or regeneration of cells, tissues or organs to restore impaired function. The field has the potential to address a sizeable market and have a significant impact on the healthcare industry by reducing the burden of certain diseases or conditions where tissue damage is involved. R&D company Fluicell aims to enter this market by focusing on the development of advanced therapy medicinal products (ATMP) based on transplantable microtissues using the company's lead product, Biopixlar. BioStock spoke with Fluicell's CEO Victoire Viannay to learn more about the initiative and its potential impact. 
Today, patients suffering from injuries or diseases involving damaged cells or tissues rely heavily on drug therapeutics or medical devices that are focused on the amelioration of symptoms instead of the full restoration of bodily functions through, e.g., tissue repair. This limitation puts a lot of pressure on healthcare systems, especially when it comes to chronic or progressive diseases like Type-1 diabetes, congestive heart failure, or age-related macular degeneration (AMD), all of which require regular, and, in some cases, life-long management with currently available medications.
However, the field of regenerative medicine has emerged as a potential gamechanger. It holds the promise of rebuilding damaged tissues and organs from scratch by transplanting new bioengineered tissue into patients. This involves next-generation R&D technologies like bioprinting, for example, where cells and tissues can be fully replicated in a lab environment and then transferred for use in research or therapeutic applications.
Fluicell enters regenerative medicine field


In Sweden, a company known for its Bioprinting capabilities is Fluicell. Thanks to its lead product, the 3D single-cell bioprinting platform Biopixlar, Fluicell has both the scientific and commercial knowhow to become an important player in the field of regenerative medicine. Read more about Fluicell's business concept and Biopixlar here.
On May 5th, 2021, Fluicell announced its plans to enter the regenerative medicine market using Biopixlar's unique high-resolution bioprinting capabilities. The company will focus on developing advanced therapy medicinal products (ATMP) based on transplantable microtissues. The goal of this new initiative is to develop therapeutic products targeting important disease areas, like the ones mentioned above, that today lack adequate treatment options and where Biopixlar's bioprinting capabilities could add great value.
New service provided by Fluicell
Fluicell will now proceed with the development of bioprinted tissues and therapies in three phases: the development of human tissue in vitro models in 2021/2022, in vivo testing for preclinical studies in 2022/2023, and proof-of-concept clinical trials scheduled to begin in 2026.
For this purpose, Fluicell has introduced a new partnership program for ATMP research and development: BioRej Advance. The idea behind the program is to produce microtissues using Fluicell's Biopixlar that could eventually be transplanted into the patient's body directly on the treated organ. The platform serves as a technological framework for development of advanced therapeutics in almost any type of disease area using any type of cells.
»At Fluicell, we believe that ATMPs and regenerative medicine will be an important part of the future healthcare system, and we want to take part in shaping that future. Not only is this a step for creating better human health, but it also creates an excellent opportunity to realize some of the commercial potential inherent in the Biopixlar platform. This, you could say, is the dual motivation behind the BioRej Advance program« — Victoire Viannay, CEO at Fluicell
Strong market potential
The potential within the regenerative medicine field is quite significant, as the global market for regenerative medicine technology is expected to reach 39 BUSD by 2025, and, according to Fluicell, advancements in tissue engineering technology are expected to play a big role in boosting growth by occupying roughly 25 per cent of the regenerative medicine segment.
Now, the company is actively seeking partners who would like to join Fluicell in developing next generation regenerative medicine therapeutics to enable new advances in healthcare. BioStock reached out to Fluicell's CEO Victoire Viannay to learn more about the company's new initiative and plans moving forward.
Victoire Viannay, first of all, for those who are not familiar with the field, why are ATMPs such a big deal?
– Advanced therapy medicinal products (ATMPs) represent a new direction in health technology based on using modified biologically produced material, either genes, cells or tissues. The big interest in ATMPs come from the fact that it is a new product category, distinct from both pharmaceuticals and medical devices, often targeting diseases and conditions that today lack medical treatments or where existing treatments are not sufficiently effective.
– Of the different types of ATMPs, Fluicell focuses on creating tissue-engineered products, which are modified tissues that can be used for regenerative medicine purposes to repair, regenerate or replace human tissue. Here, our aim is to use Biopixlar's high-resolution bioprinting to create tissue-based therapeutic products that takes advantage of the high level of control of the cellular microenvironment that Biopixlar offers.
Why did Fluicell decide that now was a good time to enter this market?
– We have for a long time been saying that Biopixlar is more than just a research instrument, but a fully scalable platform. Using Biopixlar's capacity to create detailed tissues for producing new types of therapeutic application is an important part in realising some of the potential of the platform.
– There are several reasons for Fluicell to enter into therapeutic development now. One major reason is the R&D work we have been performing internally, both when it comes to bioprinting therapeutically interesting cell types, such as iPSCs (induces pluripotent stem cells), cardiac cells and more, and, perhaps more importantly, using Biopixlar to print tissues on different substrates like porous membranes that could be used to transplant bioprinted tissues into a patient. This is a very important step towards creating something that could eventually become an engineered tissue product.
– Another reason why now is the right time to enter into ATMP development has to do with market development. The ATMP market is still in a very early and exploratory phase, where many important parts, such as regulatory framework and commercial models still very much under development. While there are several ATMPs in clinical trials, mostly in the cell and gene therapy area, the number of approved treatments is still low. However, we see that many advances are being made right now, and we believe that both the market and the healthcare system will be much more prepared to handle ATMPs, and engineered tissue products specifically, when we reach the product stage, which makes initiating this program now such an ideal opportunity.
Could you tell us more about BioRej Advance and its purpose?
– At Fluicell, we believe that ATMPs and regenerative medicine will be an important part of the future healthcare system, and we want to take part in shaping that future. Not only is this a step for creating better human health, but it also creates an excellent opportunity to realize some of the commercial potential inherent in the Biopixlar platform. This, you could say, is the dual motivation behind the BioRej Advance program.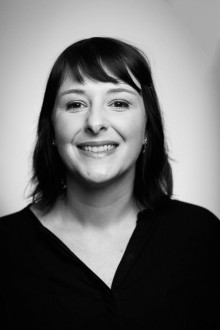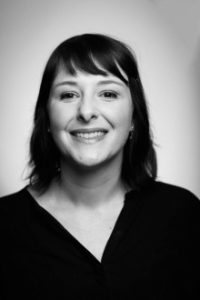 – In itself, BioRej Advance is a partnership program for ATMP development, where we offer our expertise in bioprinting and single-cell technology and where we look to partner with industrial and academic actors with the same ambition to create new treatments for high-value diseases. The program proceeds in three steps, including an initial in vitro research step followed by in vivo testing of product candidates and with clinical trials being the final step of the program. All of this is based on tissues produced using Biopixlar's high resolution bioprinting capacity. The idea is to print tissues on transferable membranes, where the resulting construct could be grafted into a living organism to restore organ function in order to cure a disease.
– 3D bioprinting is a promising tissue engineering field that offers new opportunities to create tissues by combining cells and extracellular material layer-by-layer. However, some of the competing technologies within bioprinting have limitations such as insufficient control over individual cells during the bioprinting process, resulting in a lack of precise reconstruction of the tissue composition. With Biopixlar, we can generate complex 3D multi-cellular tissues at high-resolution and faithfully reproduce the cell microenvironment. Through the very promising proof-of-concept work we have been doing in-house and by consulting research expertise in regenerative medicine, we have identified many great opportunities for Fluicell and Biopixlar in regenerative medicine, which has been consolidating our decision to enter into this area.
 Do you have any specific areas that you want to target?
– A key part of the Biopixlar concept is high-resolution bioprinting of microtissues. This also applies to products developed through BioRej Advance. We are not looking for applications where we replace an entire organ, but to create tissues that can help to repair and restore the function of a damaged organ. Biopixlar's microfluidic technology allows us to carefully place cells with high precision, something we believe will play an important role for the functionality of the bioprinted tissues.
– We have identified three areas of particularly high priority for therapeutic development. These are cardiac repair, type 1 diabetes and age-related macular degeneration. These are all areas with a high unmet medical need and where we see a great opportunity for Biopixlar-produced tissues to add value.
When can we expect to see the first benefits of this new service?
– For us at Fluicell, we are already seeing the first benefits from this strategic focus in terms of the advances made by our R&D team. Setting this goal has allowed our innovative research team to make great advances, both in terms of creating different tissue types and printing on different membrane materials. As for initiating partnerships, this is something that we continuously discuss with research actors across the world. We have recently initiated the work on the BIRDIE project, a research collaboration combining bioprinting and organ-on-a-chip technologies, which is giving us important experiences from managing large international research collaborations that will be important for us in establishing partnerships going forward.
– Our goal is to initiate in vivo testing of Biopixlar printed tissues in 2022/2023. This goal will be a strong driving force in our partnership efforts.
Finally, would you say that Regenerative Medicine is the future of healthcare, and do you expect Fluicell to play a big role in providing this type of medicine?
– I believe that ATMPs will have a very important role to play within healthcare in the future, specifically for targeting diseases and conditions not addressed by conventional treatments today. When you say that something is the future of healthcare, that can give the impression to the reader that this new technology will make everything that is on the market today obsolete. This is not what we are claiming, nor this is what we are trying to achieve. Instead, we want to provide more tools and increase the capabilities of healthcare professionals to help patients that today go without adequate care for conditions that cause many deaths and reduced quality of life and also lead to great societal costs.
The content of BioStock's news and analyses is independent but the work of BioStock is to a certain degree financed by life science companies. The above article concerns a company from which BioStock has received financing.
Prenumerera på BioStocks nyhetsbrev