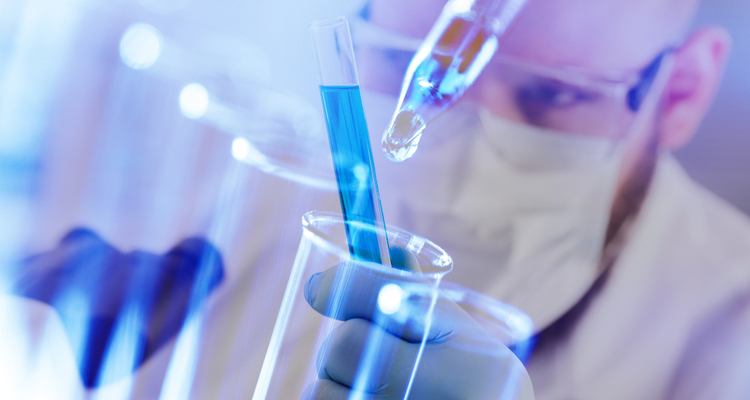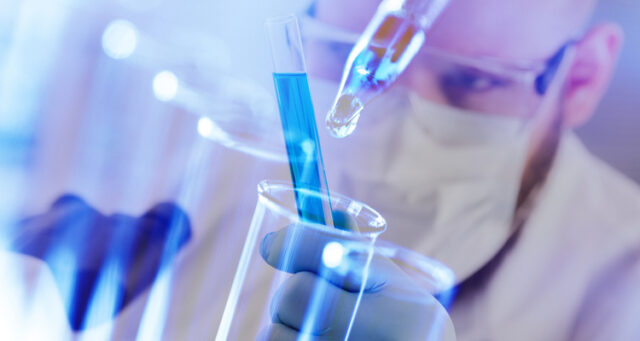 Cyxone joins forces with leading rheumatoid arthritis expert
Biotech company Cyxone is in the process of preparing drug candidate Rabeximod for the next clinical stage. Recently, the company announced a collaboration with Professor Costantino Pitzalis, a world leading expert redefining clinical trial design in RA, to advise on the upcoming phase IIb trial. BioStock reached out to professor Pitzalis to hear his view on Rabeximod and what impact the drug candidate potentially can make in the field of rheumatoid arthritis in the current market.
Malmö-based biotech company Cyxone is developing Rabeximodas a new treatment for rheumatoid arthritis (RA). Rabeximod is a drug candidate with a mode of action which may, among its multiple effects, protect the joint from the destruction that occurs in rheumatoid arthritis (RA). The candidate is also currently undergoing a phase II trial in hospitalised patients with moderate Covid-19. Preliminary results from this study are expected in Q3.
Great need for new RA therapies
Rabeximod is an orally formulated small molecule drug candidate with the aim to become a well-tolerated and effective therapy in the early stages of the disease as well as in later stages. The drug candidate targets a pro-inflammatory macrophage that is known to play a major role in the inflammatory process that cause structural damage in the joint and drive clinical symptoms of RA.
Today, one of the most common first line treatments for RA patients is methotrexate (MTX) which is associated with side effects such as nausea, headache and feeling unwell post-dose. Cyxone's drug candidate can offer a new approach and has proven to be well tolerated in earlier clinical trials.
World-leading expert
Currently, Rabeximod is being prepared for an upcoming phase IIb trial, and Cyxone recently announced a collaboration with world-leading expert in RA, Professor Costantino Pitzalis.
Professor Pitzalis is Versus Arthritis Professor of Rheumatology at the William Harvey Research Institute, Barts and the London School of Medicine and Dentistry. He qualified in medicine in Italy in 1983. In 1985, he moved to the UK as a Research Fellow to the Department of Rheumatology at Guy's Hospital where he started his academic career performing research in rheumatoid and psoriatic arthritis for four years that lead to a PhD at the University of London. Today Prof. Pitzalis is recognised as a world leading expert in rheumatoid arthritis and in biopsy driven clinical trials with 290 peer-reviewed papers in the field of inflammation, immunity, and arthritis.
Professor Pitzalis has been involved in several development projects within RA including many approved RA drugs on the market today and he has an interest in innovative patient-centric, molecular pathology-driven clinical trial approaches. This interest arises from his hands on experience with patients and an understanding of the shortcomings of current treatments.
»Prof. Pitzalis is the Chief Investigator of a comprehensive biopsy-driven stratified-medicine randomised clinical trials (RCTs) programme funded by MRC/VA and NIHR. Prof. Pitzalis is uniquely positioned to understand how Rabeximod with its novel mode of action can fit into the early RA treatment market. For Cyxone, the collaboration with Prof Pitzalis validates our business case for the development of Rabeximod as an alternative first-line treatment to methotrexate and supports our hypothesis that Rabeximod by its unique mode of action and good safety profile can serve to provide a convenient drug, which patients can easily tolerate, and which makes a significant impact on slowing or preventing the progression of the disease.« – Tara Heitner, CEO Cyxone
Collaboration for phase IIb
Building on the promising results of the earlier phase IIa trial and advice from Cyxone's scientific advisory board, Professor Pitzalis and his team of researchers will bring additional experience and expertise to the design of the phase IIb trial. Specifically, his team brings to the project a large body of knowledge in RA biomarker discovery and clinical trial programmes which relate synovial (joint fluid) composition and blood biomarkers to clinical evolution and response to therapy to build on specifically for patients treated with Rabeximod.
Cyxone will seek to include mechanistic ex vivo studies in human cells to further explore the mode of action of Rabeximod and potentially expand the use of the candidate into other indication areas.
Professor Pitzalis comments
BioStock contacted Professor Pitzalis to hear his view on the project and what Rabeximod could bring to RA patients to improve their situation.
Professor Pitzalis, how would you characterise the development within the RA field today?
– The rheumatology community needs to develop an alternative strategy with innovative trials that will facilitate the development of novel drugs to address unmet treatment needs. For example, there are patients with disease that do not respond to existing medications. And many patients who simply do not take their medication due to the debilitating side effects.
– We need to develop better therapeutics where patients do not have to compromise between disease progression and quality of life. In addition, the lack of predictors of response to individual therapeutics, which are used on a "trial and error" basis complicates the problem. Therefore, our group and others have been trying to define histological and molecular predictors of response to treatment while novel molecules are being developed in the attempt to target more patients failing other drugs.
– Although pharmaceutical companies continue to produce a rich pipeline of novel therapeutics, the complexities and extraordinary costs of conventional trials have limited their development.
– Therefore, we also need to be able to run trials more efficiently by reducing the number of participants required in each trial and reducing the costs associated with performing single trials in multiple disease indications.
– If trials become simpler, less costly and deliver more information, this will only help patients in the end. Ultimately, we want to deliver precision medicine, that is treatments tailored to the cellular and molecular signature of the patient.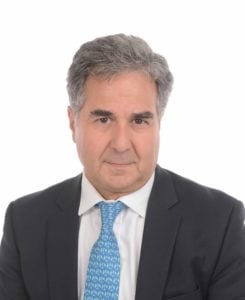 You have been involved in developing several recently approved RA therapies. Why do you believe that there is a need for a drug like Rabeximod?
– Indeed, I have seen a very positive evolution in the treatment of RA since I started my career. There are today many drugs on the market for RA such as biologics targeting IL6 and TNF alpha and now JAK inhibitors. These are making a difference for patients who respond, however unfortunately there are many patients who do not respond or who respond poorly. Furthermore, these drugs are taken as injections which many patients do not like. But these are drugs intended as second- or third-line treatments after failure of first line treatment.
– First line treatment for patients with RA is mainly MTX. And this is a problem in the RA field today. This is a very inexpensive drug that does slow down the progression of RA, however at a high cost to patient quality of life. Too many patients, experience days of nausea and sluggishness after taking the drug – the so called MTX hangover. And many experience unacceptable side effects like severe stomach problems. In reality, many patients choose not to take their medication, and this is why RA progresses.
– Rabeximod promises something different. It is a drug candidate which can be taken as a pill, and it has a good safety and tolerability profile compared to MTX. Rabeximod has demonstrated improvement over MTX in the phase IIa trial. If we can show even the same efficacy as MTX with Rabeximod, without the side effects in the upcoming phase IIb trial, then this can make a big difference for patients.
The collaboration involves performing mechanistic ex vivo studies of Rabeximod action, what is the value and expected outcome of these investigations?
– We expect to advance and expand on our mechanistic understanding of the unique therapeutic candidate Rabeximod, on track to enter phase IIb clinical trials. The mode of action of Rabeximod is differentiated from current therapies and offers a route to functional modulation of macrophages, key cells in synovial pathology and RA pathogenesis by inhibiting the production of proinflammatory cytokines critical to drive disease and structural damage in the joint. In addition, RBM showed anti-T cell proliferative features that can be of benefit in modulating arthritis pathogenesis.
– The planned mechanistic investigations will utilize modern platforms that will help to identify the specific cellular and molecular targets of Rabeximod. Our data analysis approach is a targeted one and we hope we can identify and validate the most relevant assays for Rabeximod's mode of action. The optimized assay will be used in patient samples treated with Rabeximod as a next step. Its mode of action in addition to its oral availability and safety profile make Rabeximod a potential ideal therapeutic for RA.
– There is a large unmet need, due to the significant potential side effects of Methotrexate, nausea, feeling unwell for two to three days post-dose that leads to poor compliance in many patients. If a drug is made available even with the same efficacy as Methotrexate but with a better safety/tolerability profile, it would fill a large unmet need.
Clinical trials in RA are being transformed with your methods using biopsies – why do you think synovial biopsies could be important for the development of Rabeximod?
– In-depth characterization of the synovial tissue in rheumatoid arthritis will bring deeper understanding of the cellular and molecular features of the disease in the individual patients, as well as an insight into the pathology of the disease in the joint that cannot be detected by other readouts. This approach can lead to improvement in the response rate to treatment in future trials by matching the use of Rabeximod to the specific patient groups showing better response.
– Rabeximod is a drug with very special properties and with a unique mode of action acting on a subset of immune cells and on a pathway central to the pathogenesis in RA. The inflammatory macrophage is known to be the key cell type responsible for the joint damage which occurs in RA and this is where Rabeximod exerts its effect.
Finally, you have been a part of redesigning the phase IIb study, what differs from the previous design and how do think this will increase the likelihood of a positive readout?
– In my opinion the phase IIa study results showed a promising trend in efficacy even though the study did not meet its 12-week endpoint. The results at 16 weeks showed two important things: Firstly, a significant improvement over the methotrexate alone arm and secondly durability in efficacy since no drug was administered between 12-16 weeks.
– I do not see the delay in the effect as a barrier, since RA is a lifelong chronic disease that lasts years, if not decades, the delay in four weeks is not important if the drug can prevent joint destruction in the long run. I also see that there is much room for improving the signal by focusing on patients who will benefit from the mode of the action of the drug.
– The phase IIa trial included a wide range of patients benefitting and not benefitting from the drug. By omitting as much as possible those patients likely not to benefit from Rabeximod there is a likelihood that the positive signal at 16 weeks will be much higher.
– Finally, we wish to include a subset of patients from whom joint biopsies will be taken so we can analyse the status of the immune cells within the joint of patients before and after treatment with Rabeximod. This will allow us to evaluate the effect of our drug down to a cellular and molecular level to further elucidate the mode of action and our understanding of the biomarkers which define which patients actually do benefit from Rabeximod. This is the first step toward a precision medicine approach for Rabeximod in RA patients.
The content of BioStock's news and analyses is independent but the work of BioStock is to a certain degree financed by life science companies. The above article concerns a company from which BioStock has received financing
Prenumerera på BioStocks nyhetsbrev