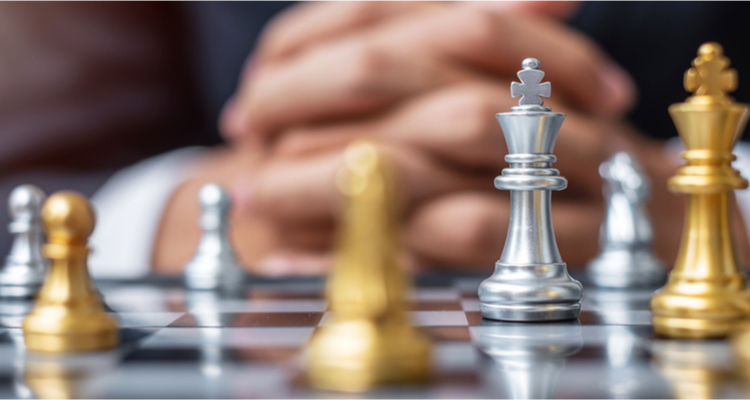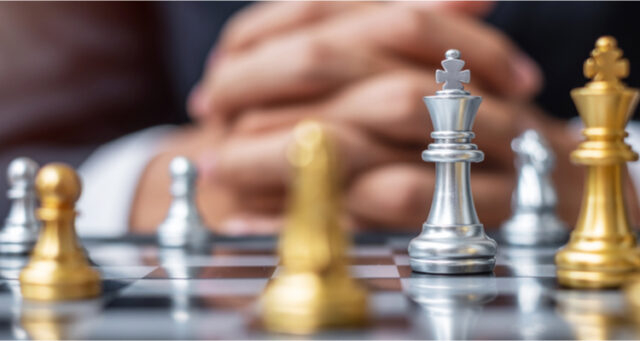 Aptahem's chief operating officer on the plans for 2021
The most anticipated milestone for sepsis company Aptahem is initiating first-in-human trials with candidate Apta-1, which is planned for next year. BioStock got in touch with the company's chief operating officer Ulf Björklund, to learn more about the work on the GLP toxicology studies. We also get his view on what the visions are for the company and what potential he sees in Apta-1.




Biotechnology company Aptahem develops the drug candidate Apta-1 as an emergency treatment targeting sepsis, a condition that affects 49 million people worldwide every year, of which 11 million die. Since sepsis is a syndrome, rather than a well-defined disease, it can be difficult to diagnose, which leads to the condition sometimes being called The Silent Killer.
All attempts to develop a causal treatment have so far failed, largely due to the fact that sepsis is a multifactorial condition that can be triggered by several different diseases or by a simple infection. However, the common denominator is that the body's immune system overreacts to a stimulus, which can lead to an inflammatory storm, that in turn can lead to fatal organ damage.
Aptahem's preclinical studies have shown that Apta-1 could counteract coagulation, inhibit hyperinflammation, repair tissue and modulate the body's own immune response. This multifaceted effect profile theoretically appears to be able to cover a wider range of sepsis triggers and, therefore, there seems to be a great deal of optimism about further development in the Malmö-based company.
The COO comments
BioStock reached out to Aptahem's COO Ulf Björklund to find out more about his background and current position, the next milestones and his hopes for Aptahem in the coming years.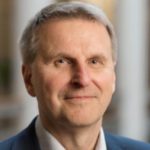 Ulf, to start with, you have extensive experience in drug development, both from large and small companies. Can you talk about your professional background, and what attracted you to start working for Aptahem?
– I have worked in the sector for over 35 years and mainly with clinical development. Being involved for 14 years as CEO of small development companies has meant that I have worked with virtually all stages of development and within a number of different indications. Today I work as a consultant, which also provides valuable experience in drugdevelopment.
– The main reason I found Aptahem interesting is that the company works with aptamers. It is a new type of drug whose development is in its infancy. But it has also proven to be a major challenge, not least to produce Apta-1.
You hope to start clinical trials next year. Can you tell us a little about the work that remains before you reachthis important milestone?
– In addition to compiling all the necessary documentation, there are three main activities that remain. To begin with, the remaining toxicology studies should be conducted according to good laboratory practice (GLP). We will manufacture substance for the clinical study in accordance with GMP (good manufacturing practice) and develop a formulation. When the GMP substance finally is produced, the product is to be completed for the clinical study.
Why are GLP toxicology studies so important in order to be able to move on to clinical studies, and how is that work progressing?
– Toxicology studies are a prerequisite for starting human studies. The overall goal of these studies is to find the safety margins between efficacy and side effect for the drug candidate being studied. Right now we are working intensively to get everything in place before the practical work starts, that includes for example validated analytical methods and a number of study protocols. When the toxicology studies are completed and we have analysed and interpreted the results, we can proceed with preparing the application to start clinical studies.
You mentioned that you have experienced significant challenges in the manufacturing of Apta-1 because it is an aptamer. How have you tackled these challenges and now managed to start the process of the GMP campaign?
– The biggest challenge is that Apta-1's molecular structure is 3-4 times longer than other aptamers developed or in development. The demands placed on manufacturers and expertise contracted by Aptahem have been very high. We have succeeded in this task through very extensive development and analysis work.
– Since aptamers are still a relatively new technology in drug development, there are few manufacturers in the world with the right skills and equipment, and that there is no established standard model for producing this type of molecule. It therefore feels as if Aptahem is leading the way in establishing an analysis and manufacturing method that can form the basis for future manufacturing processes on a large scale.
Aptahem is using a flexible model where resources are employed as the development advances.  Can we expect any changes in how this work is structured?
– Yes, now that the project is entering a more regulated development stage, we need to review the resource and skills needs. It is important to ensure that we have the right skills and resources for all stages of preparing for a clinic. Exactly how this will be resolved has not yet been decided, but it is something that the company's management is actively working on.
Also see:
Aptahem's CFO Luiza Jedlina recently visited BioStock's studio at Medicon Village in Lund where she detailed the state of sepsis and candidate Apta-1. Watch the video presentation and interview here. BioStock has also met with the company's scientific advisors, Anders Bylock and Mats Eriksson, who discussed Apta-1 and what place the candidate could play in future sepsis care. Read the interview here.
The content of BioStock's news and analyses is independent but the work of BioStock is to a certain degree financed by life science companies. The above article concerns a company from which BioStock has received financing.
Prenumerera på BioStocks nyhetsbrev