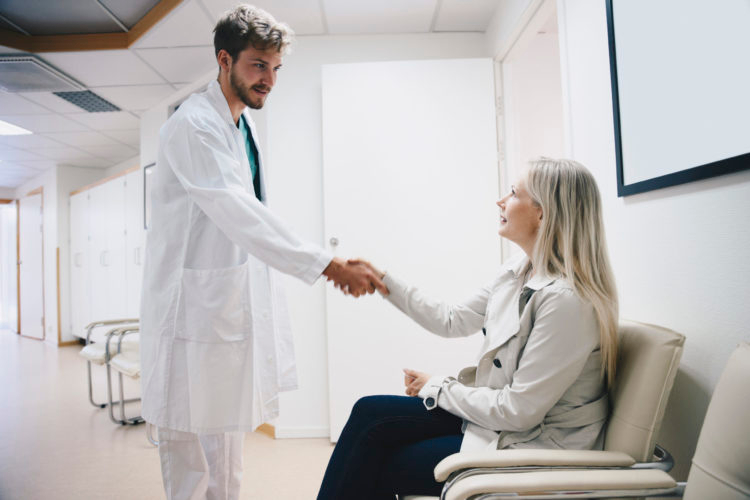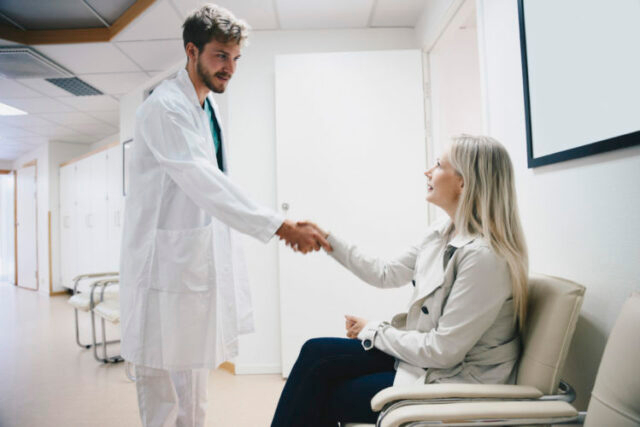 Spago Nanomedical on the oversubscribed rights issue and the plan ahead
Recently, Spago Nanomedical announced the outcome of the completed rights issue aimed at investing in their cancer treatment project Tumorad. The high interest – the issue was oversubscribed by 52 per cent – prompted the company to take advantage of the overallotment issue of 10 MSEK. BioStock reached out to CEO Mats Hansen for a comment on the outcome and the plans for the company in the near term.
Lund-based Spago Nanomedical recently carried out an oversubscribed rights issue that raised a total of 69.1 MSEK for the company, including the overallotment issue of 10 MSEK that the company was able to carry out in case of high interest. The fully secured rights issue was subscribed at 152 per cent; no guarantee commitments were used.
Focus on Tumorad
Now, Spago Nanomedical has resources to advance its tumour selective technology platform, both within the radionuclide project Tumorad and with SpagoPix, the project within image-based cancer diagnostics, that is currently is in clinical phase.
Change of list awaits
With the capital raise completed, a list change awaits for Spago Nanomedical. The company has initiated a process to be listed on Nasdaq First North Growth Market, which means, among other things, that it becomes more exposed to international and institutional investors, in line with the company's development and long-term ambitions.
CEO comments
BioStock contacted CEO Mats Hansen to find out more about the most immediate plans for Spago Nanomedical.
Mats, what is your comment after the oversubscribed rights issue?
– It is very nice that the interest in participating in the rights issue was so strong, from both existing and new shareholders. It means a lot for the company; we can now fully advance Tumorad towards clinical trials in parallel with the completion of the SpagoPix study. We will be able to increase the pace to develop products that significantly will improve the situation for patients with severe cancer, and Spago will also become more interesting for investors looking for a more mature company.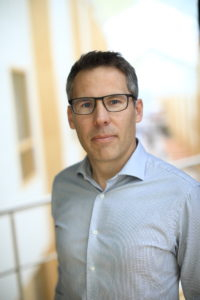 You have also started a process to change list – what is the timetable for this?
– The process is underway, we are having a good dialogue both with Spotlight and Nasdaq, and I expect that we will be listed on Nasdaq First North during the current half year. With the change of lists we send a strong signal that we believe the company is ready to meet a broader interest from international and institutional investors.
When will the SpagoPix trial be completed?
– The trial is ongoing with inclusion of patients in the second dose group. When we have results from this group, we will decide on how to proceed, the study protocol gives us the opportunity to continue with another dose group and there may be value in taking full advantage of the study to lay the foundation for the next step.
– The complexity that surrounds the pandemic, that has led to fewer patients seeking treatment and the cancellation of cancer screenings for hundreds of thousands of people and causing delays, makes it harder time the completion of the trial. Since we already have promising interim data, we can safely proceed with Tumorad, which is based on the same principle of precision medicine through physiological tumour targeting, and also to start discussions with potential partners for SpagoPix.
What will happen next in the Tumorad project?
– Our drug candidate is undergoing preparations for clinical studies according to the requirements from regulatory authorities, and we are also preparing large scale production according to GMP standards and associated documentation for human trials. In autumn 2021, we expect to submit an application for a clinical phase I/II with a projected start in 2022.
Finally, how do you view the projects strategically, how far do you intend run them before you start discussing partnerships and licensing agreements?
– The clinical interim results with SpagoPix indicate "proof of principle" in the ongoing trial. We believe that this is good basis for meaningful discussions with potential partners for a continued development of SpagoPix to market. The trial is conducted in patients where we are taking pictures of tumours, which is why we will have a good conception of the quality achieved and the clinical needs that can be met. It will also provide a good foundation for further studies, in breast cancer and other indications.
– We believe that there is a strong interest in MRI contrast agents that make it possible to diagnose and treat cancer with higher precision.
– With Tumorad, our goal right now is to advance into clinical trials to demonstrate usability as a treatment for severe cancer. We are working on designing a study program that does this in several tumour types. Depending on the outcome, there are several options for the further development of the project. Through increased exposure we will be able to look for support in a larger market to go further with our projects and thereby further increase shareholder value.
The content of BioStock's news and analyses is independent but the work of BioStock is to a certain degree financed by life science companies. The above article concerns a company from which BioStock has received financing.
Prenumerera på BioStocks nyhetsbrev