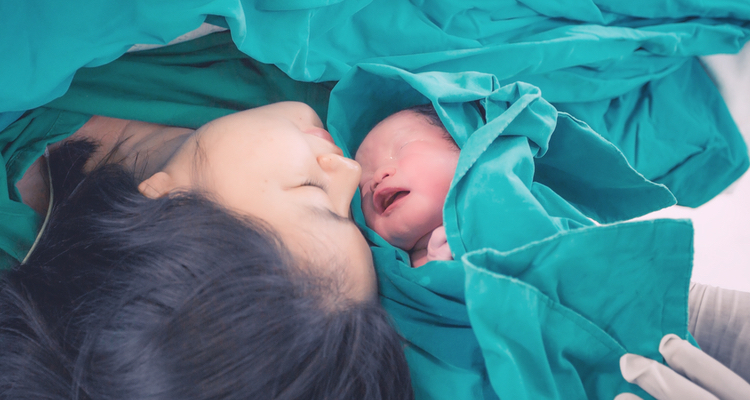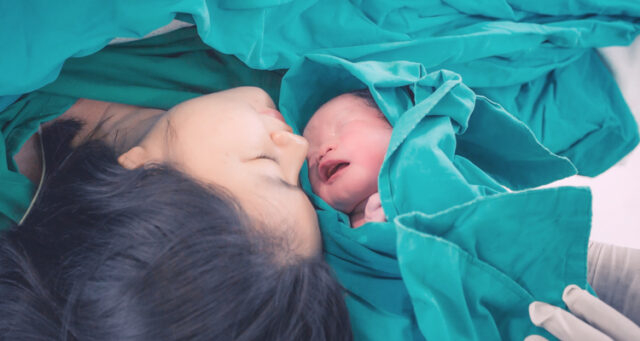 Granted ICOone patent in India provides innovative opportunities for Iconovo
Last week, Iconovo announced that they have been granted their first patent in India for the inhaler ICOone. The patent opens up significant opportunities for innovative inhalation products, such as inhalable vaccines and biomolecules. Iconovo has already begun a development project with the biomolecule oxytocin with the aim of preventing major bleeding in women after childbirth.
Iconovo develops and outlicenses complete inhalation products with associated dry powder formulation based on the company's four inhalation platforms – ICOcap, ICOres, ICOone and ICOpre. The company recently received a patent in India for ICOone, a user-friendly disposable inhaler with a low manufacturing cost.
 At the end of 2020, Iconovo entered into collaboration with Monash University in Australia for the development of inhaled ocytoxin in ICOone to prevent Postpartum Haemorrhage (PPH), i.e., severe blood loss after childbirth. PPH is globally the most common cause of maternal mortality with approximately 60,000 deaths annually. Read more about the collaboration with Monash University here. 
First granted patent in India for ICOone
Iconovo already has approved patents on ICOone in Europe and recently India was added to the list of countries with approved patents for the inhalation platform. Several patent applications are also pending in China, the US, and Japan.
The ICOone patent in India will be important in Iconovo's cooperation with Monash University as India is one of the countries with major problems with PPH. India accounts for about 19 per cent of global maternal mortality, with PPH as the main cause.
Today, oxytocin is injected to avoid major bleeding in the mother following childbirth. However, it is far from all mothers who receive such an injection, especially in India and other developing countries. Injectable oxytocin requires refrigeration storage, which can be difficult to maintain in regions with limited infrastructure.
ICOone has broad potential
Iconovo also sees opportunities in India for other innovative inhalation products, such as dry powder vaccines instead of the temperature-sensitive liquid form:
»A patent in India is extremely important for us since it is a large potential market for which ICOone is particularly well suited. A cheap, simple and safe way to supply vaccines to a large population is of great interest to many of our potential customers, not the least in India« – Orest Lastow, CTO and founder, Iconovo 
The ICOone dry powder inhaler is intended for single use, which makes it particularly suitable for administering vaccines in a simple and cost-effective way. ICOone is also adapted for the administration of biomolecules as it can deliver large inhalation doses that are well protected against moisture, which is important for many biomolecules.
ICOone contains a dry powder and does not require cold storage, which can otherwise be problematic and expensive when transporting and storing, for example, vaccines in liquid form. Inhalable vaccine also eliminates the use of syringes and the hazardous waste that occurs from injections. Iconovo founder Orest Lastow talks more about this in an article in MEDTECH Outlook.
Iconovo's CEO Johan Wäborg also highlights ICOone's potential in a presentation from the latest edition of BioStock Live. Like Lastow, Wäborg sees great potential in inhaled vaccines, but also in emergency medicine where syringes are often used, for example, in allergic reactions, epilepsy, hypoglycemia and heart attacks.
New inhalation products
In the past, Iconovo has mainly focused on the development of generic products for the treatment of COPD and asthma, which is a significant market with over 590 million people affected worldwide. Now the company also has its sights set on innovative inhalation products, which the Monash project exemplifies.
Several other companies have previously successfully developed such inhalation products. One example is Mannkind, which has developed an inhalable insulin that was approved by the FDA in 2014. Furthermore, Relief Therapeutics has developed the vascular dilator aviptadil which is currently being evaluated in inhaled form for the treatment of severe Covid-19, but which has previously been used for the treatment of erectile dysfunction. Another example is Alexza Therapeutics, which has developed the inhalation drug loxapine for the treatment of schizophrenia and bipolar disorder.
These are just a few examples of companies that are an inspiration to Iconovo in their own development of innovative inhalation products and BioStock will continue to follow Iconovo's advancement in the field.
The content of BioStock's news and analyses is independent but the work of BioStock is to a certain degree financed by life science companies. The above article concerns a company from which BioStock has received financing.
Prenumerera på BioStocks nyhetsbrev