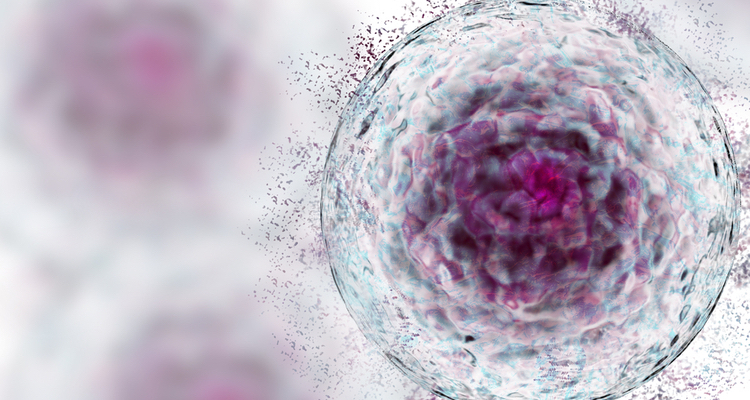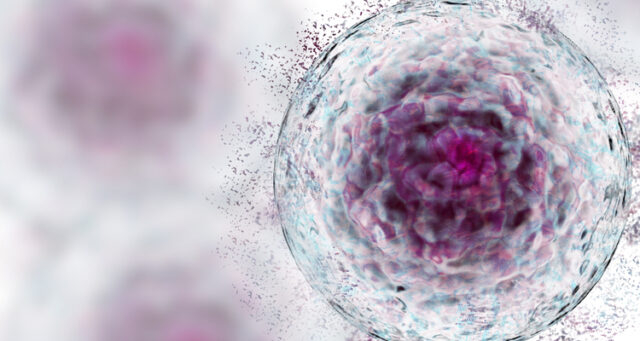 Elicera Therapeutics takes immuno-oncology to the next level
Immuno-oncology is a vast and promising field within cancer therapeutics. Over the last decade, the progress made in the field has given new hope to cancer patients all over the world. However, there is still a significant push towards even better treatments, and the Swedish biotech Elicera Therapeutics is part of this using advanced immuno-oncology technology to develop novel drug solutions.
Over the last decade, drug development research has to a large extent focused on immunotherapy – drugs able to boost the patient's own immune system to help it fight off certain deadly diseases, with cancer being a prime objective.
Immunotherapy in the field of oncology is called immuno-oncology (IO), an area that has become increasingly in focus during the last ten years. Pharmaceutical and biotechnology companies have great faith in IO's capacity to make a significant difference for cancer patients, and huge sums are being invested in developing new effective drugs and combination therapies in the field.
One of the most common and perceived as most promising types of IO at the moment are checkpoint inhibitors (CPIs) – antibodies able to prevent cancer cells from hiding from T-cells, the immune cell type most capable of killing cancer cells. Unfortunately, CPIs are not a perfect solution, as they can induce quite severe side effects in some patients, and they are sometimes not effective at all.  Therefore, other IO alternatives are being sought out.
Elicera Therapeutics brings new immuno-oncology solutions
In Sweden, cell and gene therapy biotech company Elicera Therapeutics is developing IO solutions based mainly on two types of IO technology: oncolytic viruses (OVs) and CAR-T cells (chimeric antigen receptor-T cells) – two technologies that are still in their starting blocks and that have generated great interest within the oncology field thanks to their promising therapeutic potential.
OVs and CAR-T cells
In short, OVs are viruses that preferentially replicate in and kill cancer cells. One of the advantages of OVs is that they not only to cause direct destruction of tumour cells, they also stimulate the patient's anti-tumour immune system response with the potential to prevent the tumour from relapsing.
The idea of using OVs for treating cancer is not new. In fact, the medical community has been interested in harnessing the potential of such viruses for over a century. Despite the long-standing interest, the real benefits of this approach have only become visible in recent years. To date, only one OV has been approved by the FDA; however, research around the technology is intensifying.
Meanwhile, CAR-Ts have received a lot of attention using the latest gene editing technology. In fact, the American Society of Clinical Oncology (ASCO) announced CAR-T cell therapy as 2018's Advance of the Year. In this case, T cells are extracted from the patient and genetically manipulated to make them identify antigens specifically expressed on the patient's cancer cells. The T cells are then reintroduced into the patient so that they can destroy the cancer cells. The FDA has so far approved three CAR-T treatments: Novartis' Kymriah for the treatment of diffuse large B-cell lymphoma (a type of non-Hodgkin's lymphoma and B-cell acute lymphocytic leukaemia, and Gilead Science's Yescarta and Tecartus, which treat diffuse large B-cell lymphoma and mantle B cell lymphoma respectively (both various types of non-Hodgkin's lymphoma).
»Elicera is a clinical stage biotech company with a broad portfolio of exciting drug candidates. From an investor's perspective, I think we offer an opportunity to invest in the development of cancer immunotherapies with huge potential and quite unique approaches, not only in Sweden but also in a global perspective. Adding to this is our iTANK-platform enabling optimization not only of our own CAR T-cells, but in theory all CAR T-cells under development. Management and board also have previous experience from publicly listed biotech companies.« — Jamal El-Mosleh, CEO Elicera Therapeutics
Broad development pipeline for Elicera
Elicera was founded in 2014 under the name Virex AB on the back of well-validated preclinical research led by Professor Magnus Essand at Uppsala University. That research led to the company's first clinical trial in 2016, testing the oncolytic virus ELC-100 for treating neuroendocrine tumours (NET).
Currently, Elicera has four projects in its pipeline. Besides ELC-100, the company is also working on another OV project called ELC-201, which is still in the early stages of development. Nevertheless, ELC-201 has broad potential across most tumours with three modes of action combined, which can lead to a broader and more effective target profile.
Regarding CAR-T cells, Elicera is working with optimised versions of The Fourth Generation (the latest generation) of CAR-T cells and has two ongoing projects: ELC-301, developed for treatment of Non-Hodgkin's Lymphoma (NHL), and ELC-401, which has glioblastoma multiforme (GBM) as initial indication, but with potential across a selection of other solid tumours.
In 2016 Elicera also submitted a patent application for their iTANK-platform, a technology platform designed for the optimisation of CAR-T cells. The idea behind this technology is to give CAR-T cells the ability to also activate the patients endogenous CD8+ T-cells against cancer, thus generating two modes of action. The technology is in theory applicable to all CAR T-cells under development and circumvents some of the major problems of CAR T-cells in treatment of solid tumours, such as antigen heterogenicity, local immunosuppression and CAR T-cell exhaustion. Preclinical data suggests that the iTANK platform helps CAR-T cells inhibit tumour growth and prolong survival compared to conventional CAR-Ts and can per se attract co-development and licensing opportunities.
A focus shift from R&D to business
In 2020, as more patents gained approval and new paths opened up for in-patient studies, Virex saw the opportunity to grow from an R&D organisation into a more business-oriented company. Virex changed its name to Elicera Therapeutics AB and recruited Jamal El-Mosleh as CEO, a recruitment that brought the company significant business development experience within the immuno-oncology landscape.
CEO introduces the company
After a first financing round last year through an oversubscribed share issue securing 13.2 MSEK, the company is now ready to go public and is planning an IPO for 2021. BioStock reached out to Elicera's CEO to learn more about the company and its business strategy.
Jamal El-Mosleh, what is Elicera's overall vision as a biotech company?
– In a nutshell, our vision is to prolong survival and increase quality of life of cancer patients through innovative immunotherapies.
What are some of the main challenges in getting there? 
– Cancer immunotherapy has shown great promise in treating tumours with many patients achieving disease control over many years. However, not all patients benefit from these types of therapies and the most effective treatment regiments likely require combinations of different approaches. We don't claim to hold all the answers, but we think we might be able to offer important pieces of the puzzle in combination with other therapies. Regarding challenges ahead, there are many for sure and I think we share the same challenges as many other Biotech companies.
– Most Biotech companies don't have the resources to take a drug candidate all the way to the market and need to find an industrial partner to take over late-stage development and marketing and sales. I would say the main challenges we have ahead of us revolve around generating promising clinical data from well-designed studies, setting up efficient manufacturing, and securing necessary financial resources to execute on our plans, with the right competence tied to the company.
One of the most popular types of immuno-oncology today are checkpoint inhibitors. Why is Elicera's focus directed on other types of IO like oncolytic viruses and CAR-T cells?
– Immuno-oncology is a term used for a broad spectrum of different treatments nowadays that utilize the immune system in a variety of different ways. Checkpoint inhibitors mainly focus on limiting the tumours' natural immunosuppression but don't work if there isn't already an active immune response against the cancer.
– Oncolytic viruses and CAR T-cells are up-and-coming fields within immuno-oncology that trigger the immune system against cancer and thus should work in synergy with checkpoint inhibitors. Our scientific expertise lies in gene modification and tumour immunology and we use this expertise to not only develop oncolytic viruses and CAR T-cells but also give them immune stimulating properties through specific gene insertions. This means that all of our products give rise to a multi-facetted attack on cancer with multiple mode of actions and we see broad potential to combine our therapies with other treatments to reach synergistic effects.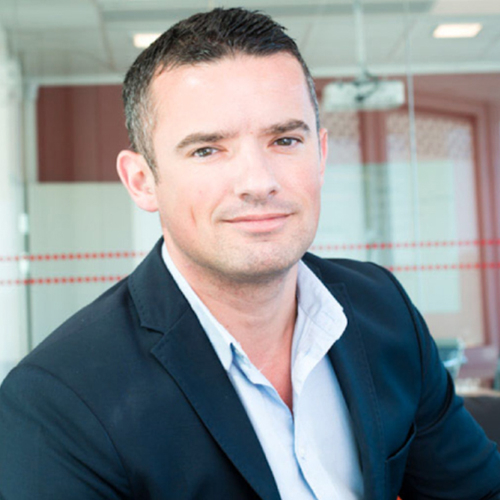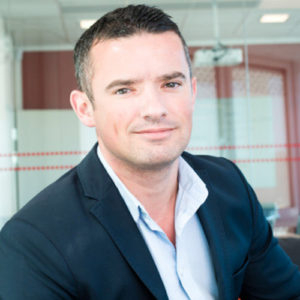 There is still lots to learn about OVs and CAR-Ts. What makes you confident that these technologies are the future in terms of cancer therapy?
– CAR T-cells have reached significant proof-of-concept from treatment of patients with different types of blood cancer. We know these therapies can be extremely effective as they have proven ability to eradicate all tumors in blood cancer patients that previously had exhausted all other treatment alternatives.
– The main challenges for CAR T-cells lie in the solid tumor area, and here I think we can make a significant contribution with our iTANK-platform and our own CAR T-cells under development. What makes OVs and CAR T-cells such exciting technologies I would say is that they can be genetically modified to elicit tailored immune responses based on the most up to date scientific knowledge we have in immuno-oncology.   
You are planning an IPO for later this year. What makes Elicera ready to go public?
– Elicera is a clinical stage biotech company with a broad portfolio of exciting drug candidates. From an investor's perspective, I think we offer an opportunity to invest in the development of cancer immunotherapies with huge potential and quite unique approaches, not only in Sweden but also in a global perspective. Adding to this is our iTANK-platform enabling optimization not only of our own CAR T-cells, but in theory all CAR T-cells under development. Management and board also have previous experience from publicly listed biotech companies.
– I used to be CEO for Immunicum, another immuno-oncology company, for nearly 10 years and was responsible for their IPO in 2013. Also, my current chairman, Agneta Edberg, was my chairman at Immunicum. So, in some ways, I've been on this journey before and have gained important and valuable experiences that I believe Elicera can capitalize on. We closed an oversubscribed financing round in 2020 and have since prepared the company for the upcoming IPO so I think we are in a very good position to make this transition now. 
Finally, being a small company, does Elicera have what it takes to be a successful biotech company in this competitive IO landscape?
– Yes, I believe we do. We have developed the iTANK-platform and four drug candidates with unique approaches in two up-and-coming fields within immuno-oncology. Also, I believe we have the scientific and commercial drug development competence necessary to advance the projects to the point we can divest them to commercial partners and generate revenues for our owners.
The content of BioStock's news and analyses is independent but the work of BioStock is to a certain degree financed by life science companies. The above article concerns a company from which BioStock has received financing.
Prenumerera på BioStocks nyhetsbrev