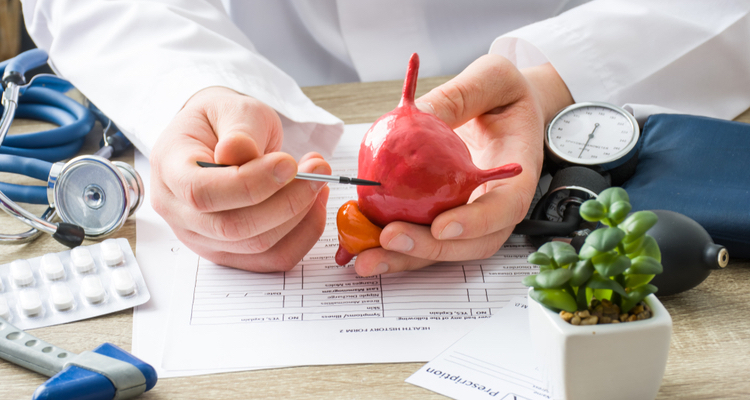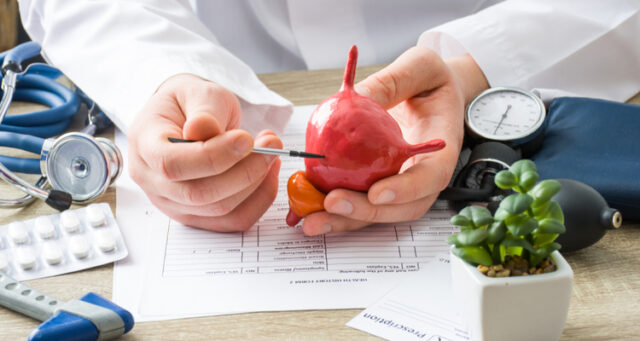 BiBBInstruments initiates clinical trial in bladder cancer
BiBBInstrument's EndoDrill Model X is undergoing clinical evaluation as a potential game changer in the field of cancer diagnostics. Last year, the first clinical trial began targeting cancer of the upper gastrointestinal tract. Yesterday, the company announced the recruitment of the first patient in a second trial targeting bladder cancer. BiBBInstrument's electric endoscopic biopsy device could prevent patients with muscle invasive bladder cancer from undergoing a major procedure called TURBT (Transurethral Resection for Bladder Tumour) and thus shorten the time to treatment. TURBT is an invasive surgical procedure currently used for diagnosis and treatment.
Bladder cancer is the fourth most common form of cancer in men and affects approximately 550 000 people worldwide each year, causing about 200 000 deaths, according to the WHO. While the most common type of bladder cancer has little risk of spreading, muscle-invasive bladder cancer (MIBC), which accounts for about 25 per cent of cases and has a 5-year survival rate of 50 per cent, involves tumour growth that spreads to the underlying muscle layers surrounding the bladder. This normally requires surgery or curative chemotherapy and radiation therapy, thus having an early diagnosis plays a major role in determining a positive outcome for the patient.
A need for better bladder cancer diagnostic devices
For bladder cancer, unlike for cancers of the gastrointestinal tract and airways, only a visual endoscopic examination of the bladder is performed without taking a tissue sample (biopsy), thus giving a limited understanding of a potential tumour. Therefore, patients with suspected bladder cancer are often forced to undergo a major procedure called TURBT (Transurethral Resection for Bladder Tumour) for sampling and treatment within two weeks of the onset of symptoms. This is an invasive surgical procedure that requires the patient to be anesthetized and delays eventual treatment.
BiBBInstruments' EndoDrill Model X, the first CE-marked electric endoscopic biopsy device for cancer diagnostics, could be the answer for accurately detecting muscle invasive bladder cancer already at the initial endoscopic examination. Then, the time- and recourse-intensive procedure TURBT can be avoided altogether, thus leading to earlier cancer treatment. The electrically-rotating device takes deep and contiguous core biopsies, which enables more accurate and reliable diagnostics. For more about the company and the device, including a short explanatory video of the EndoDrill Model X, read here.
Clinical trial initiated in bladder cancer
Last year, BiBBInstruments initiated the clinical trial EDMX01 in Sweden for evaluating the EndoDrill Model X in patients with upper gastrointestinal tumours. The study is still ongoing and is expected to be finalised later this year. Yesterday, the company announced that it had recruited the first patient for a clinical trial evaluating the device in bladder cancer patients, and this pilot study is planned to be completed in 2021 as well. If the study is successful, a major impact study is planned.
BiBBInstrument's CEO Fredrik Lindblad commented on the recent announcement:
»We are very pleased that the first patient has been recruited in the pilot study with EndoDrill Model X for the new indication, bladder cancer. The clinical need for early tissue acquisition and diagnosis of muscle invasive bladder cancer is significant.«
A show of innovative strength
The expansion into a new indication for the EndoDrill Model X is representative of BiBBInstruments' innovative strengths as well as the company's high ambitions in playing a major role in the arena of cancer diagnostics. BioStock will closely follow the company in its journey as the clinical evaluations progress.
The content of BioStock's news and analyses is independent but the work of BioStock is to a certain degree financed by life science companies. The above article concerns a company from which BioStock has received financing.
Prenumerera på BioStocks nyhetsbrev