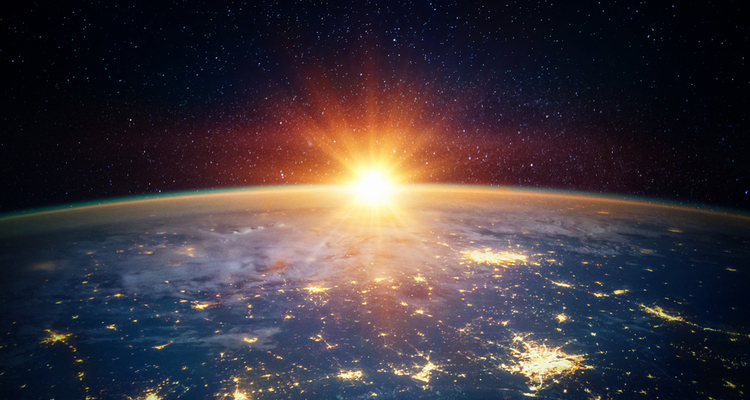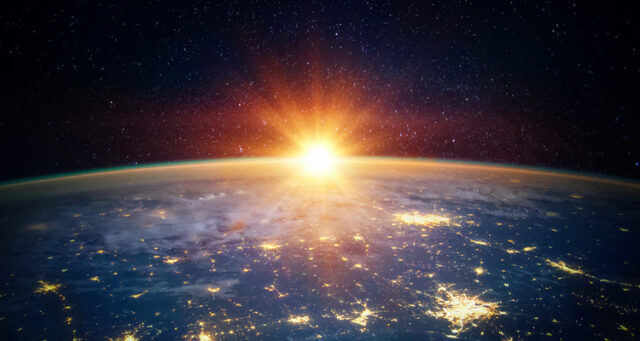 Ultimovacs can look back on strong 2020
2020 was a year of key clinical advancements for Ultimovacs. In particular, the company's already extensive development program with top candidate UV1 became even broader with two additional phase II trials. BioStock spoke with CEO Carlos de Sousa, who assumed the role of chief executive halfway through the year, to get his take on an eventful year for Ultimovacs and what he expects in 2021.
Ultimovacs's main goal is to develop a universal cancer vaccine able to work in combination with other treatments to boost a patient's immune system and reduce the overall cancer burden. To do so, the company has initiated several clinical studies testing its immunotherapy agent UV1 across a broad spectrum of cancer indications and in combination with other therapeutic classes, checkpoint inhibitors (CPIs) in particular.
Phase I studies
The clinical development program with UV1 includes clinical trials in hospitals across Europe and the USA. Four of the studies are in phase I, three have already completed treatment rounds and are undergoing survival updates. One is in pancreatic cancer, one in non-small cell lung cancer (NSCLC), and one in metastatic malignant melanoma. All three have been run in collaboration with Oslo University Hospital. A short follow-up on the most recent NSCLC survival update from November 2020 can be found here. 
The fourth phase I study is also in malignant melanoma, and it is an ongoing US-based trial testing UV1 in combination with CPI pembrolizumab as first line treatment with 30 patients. The study was designed to assess the safety and tolerability of UV1 and to explore initial signs of clinical response. In August, Ultimovacs announced that the trial had completed patient enrolment, and, in September, the company confirmed the achievement of primary endpoints of safety and tolerability.
Phase II studies
In early 2020, Ultimovacs had two studies in phase II, INITIUM and NIPU. Both are proof-of-concept studies testing the triple combination of UV1 with CPIs ipilimumab and nivolumab in metastatic malignant melanoma and in mesothelioma, respectively. The NIPU study, which saw its first patient dosed on 15 June 2020, is run in collaboration with Oslo University Hospital and pharma giant Bristol-Myers Squibb (BMS).
Read more about Ultimovacs's fight against Melanoma here.
»The partnership with AstraZeneca reinforces our collaboration with another big pharma, Brystol-Myers Squibb for our NIPU study. Partnerships with big pharma are very difficult to obtain, and when they happen, they are a validation of our idea and innovative strength, as well as our clinical approach, especially when it involves tough indications like mesothelioma or ovarian cancer in the NIPU and DOVACC trials, respectively« — Carlos de Sousa, vd, Ultimovacs
During 2020, Ultimovacs announced two additional phase II projects. The first announcement came in May, when the company shared few details about a study to be run in collaboration with a leading big pharma company and sponsored by a clinical trial group. Just a few weeks ago, Ultimovacs announced that the big pharma partner in the DOVACC study is AstraZeneca, and that the Nordic Society of Gynaecological Oncology (NSGO) and theEuropean Network of Gynaecological Oncological Trial Groups (ENGOT) will participate in the study. The study will evaluate UV1 in combination with AstraZeneca's durvalumab, a PD-L1 checkpoint inhibitor and its PARP inhibitor, olaparib, in high-grade BRCA-negative advanced ovarian cancer patients. Read more here.
Just in time for the holiday season, Ultimovacs announced the initiation of yet another phase II trial, this time testing UV1 in combination with pembrolizumab in head and neck cancer patients. This study, called FOCUS, will be conducted at 10 sites across Germany and led by renowned principal investigator Prof. Mascha Binder, M.D. Read more.
Strong finances and leadership in place
While so much has happened in Ultimovacs's clinical pipeline during 2020, the company has also taken some key administrative steps to fortify its finances and strengthen its executive leadership. In order to keep supporting the continued progress in the clinic, Ultimovacs was able to conduct a strong private placement in May directed towards Norwegian and international institutional investors. The capital raise brought in around 160 MNOK (roughly 157 MSEK). By the end of Q3, Ultimovacs reported a total cash position of 453.5 MNOK (approximately 430 MSEK), which is expected to last through the readout of primary endpoints in the phase II trials in 2022 and 2023.
In order to enhance the company's business development capabilities with the prospect of commercialisation coming into view, Ultimovacs appointed Carlos de Sousa as CEO of the company in February, and he began his new role in June. De Sousa brings more than 30 years of entrepreneurial experience within biotech and pharma, both within small start-ups as well as big pharma.
CEO speaks out on 2020 and things to come
BioStock reached out to the new CEO to get his thoughts on Ultimovac's 2020 and what to expect for 2021.
Carlos de Sousa, what would you say is the main highlight of 2020 for Ultimovacs?
– It has been a busy but successful year on all fronts for Ultimovacs. However, if I had to point to one highlight in particular, I would say that it was our ability to set up four clinical phase II trials and begin patient enrolment in two of these. We expect a total of about 500 patients enrolled for these four studies. 
Since taking the spot as CEO in June, what have been the most challenging and the most gratifying moments of your tenure in 2020?
– The most challenging moment has probably been joining Ultimovacs in the middle of a pandemic. Maintaining performance and engagement from the team to drive our plans forward in the most optimal way, at a time when most activities were done from a distance, was a major challenge.
– Despite this challenge, it has been gratifying to see that the team responded very well to my entrance as CEO. In fact, team spirit has not faltered and dedication to our projects has remained very high.
Ultimovacs has engaged in two new phase II trials during 2020, one of which is in partnership with AstraZeneca. How impactful are partnerships of this calibre for Ultimovacs?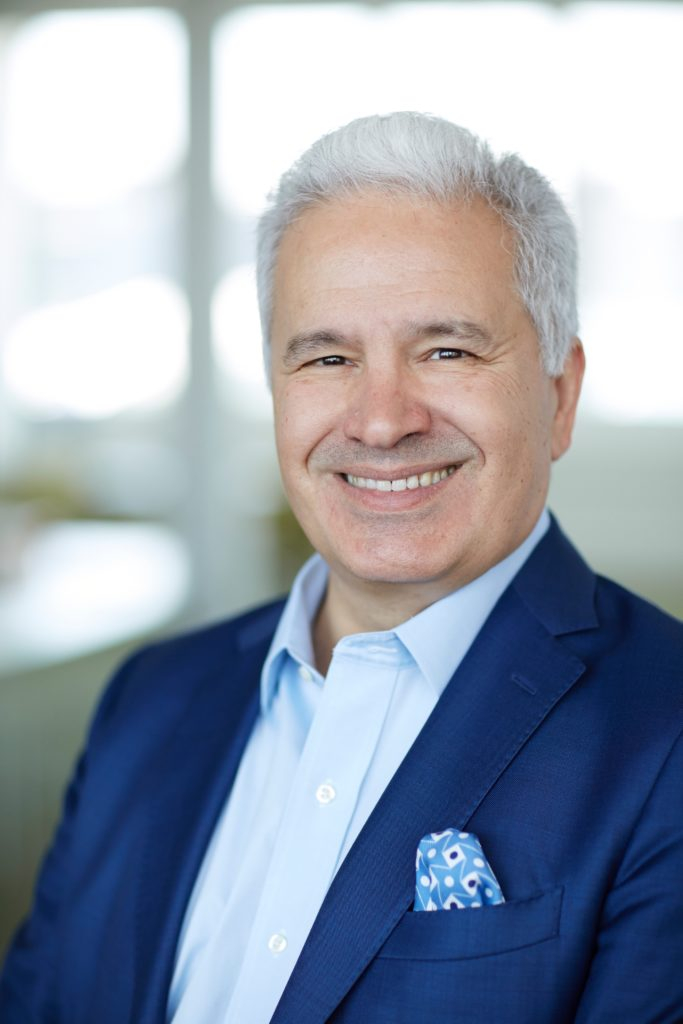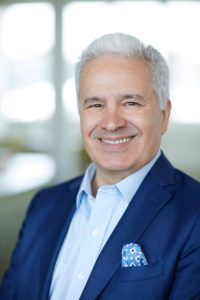 – The partnership with AstraZeneca reinforces our collaboration with another big pharma, Bristol-Myers Squibb for our NIPU study. Partnerships with big pharma are very difficult to obtain, and when they happen, they are a validation of our idea and innovative strength, as well as our clinical approach, especially when it involves tough indications like mesothelioma or ovarian cancer in the NIPU and DOVACC trials, respectively.
– It is important to note that the same goes for partnerships with top clinical trial networks like ENGOT. ENGOT is one of the most respected oncology networks in Europe, specifically within Gynaecology. The collaboration with them indicates that the medical community is interested in UV1 and its potential.
– Furthermore, regarding our FOCUS trial, the fourth phase II trial announced last year, I should add that we have seen enormous interest from Key Opinion Leaders there as well. 
What is the preliminary timeline for the DOVACC study? 
– We expect the first patient to be treated during the first half of 2021, and topline data readout of the primary endpoint is expected for 2023. 
2020 has been marred by a pandemic, which has, in many cases, caused several delays in clinical trials. Has Ultimovacs been affected directly, and do you expect any disruptions this year?
– Clinics everywhere have seen disruptions and Ultimovacs was not spared by the pandemic. Particularly in the beginning of the pandemic, we experienced a 2- 3-month delay in patient enrolment. However, I can proudly say that we have managed to continue delivering despite the delays and the challenges, and a lot credit goes to the team effort I mentioned before.
– Moving forward, a lot will depend on the extent of restrictions related to the pandemic as well as the vaccine rollout. The biggest challenge will continue to be with patient enrolment, as many cancer patients are, understandably, afraid of entering hospitals knowing that Covid is still going strong. However, we remain optimistic and confident that as more people get vaccinated, restrictions will soon subside, and patients will be more comfortable coming into the clinics.
­ ­­
 Finally, now that 2020 is behind us, what is your vision for the company in 2021?
– Our key objectives are to continue running the studies as smoothly as possible despite the constraints and making sure that we increase awareness of Ultimovacs and our approach throughout Europe as well as abroad in the US and in Asia. This will also go a long way to gaining potential investors and partners.
– Another objective will be to continue progressing with our TET platform. In our TENDU study with prostate cancer patients, the first patient is expected for enrolment in Q1 of this year.
The content of BioStock's news and analyses is independent but the work of BioStock is to a certain degree financed by life science companies. The above article concerns a company from which BioStock has received financing.
Prenumerera på BioStocks nyhetsbrev