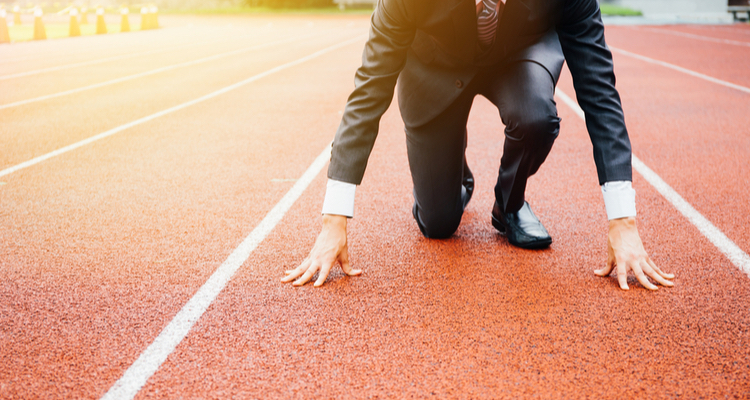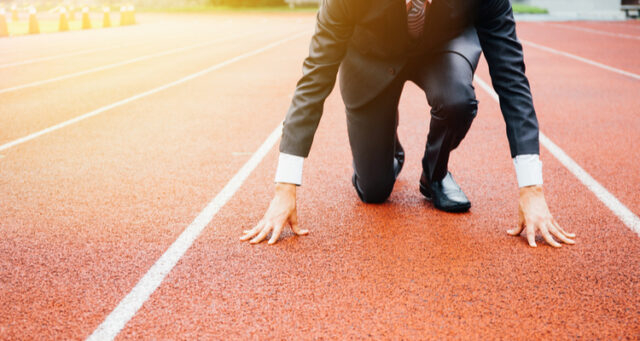 Xintela is preparing for progress in 2021
Xintela's focused and goal-oriented work during 2020 led to the company reaching several milestones. Preparations are now underway for a clinical phase I/II study with XSTEM-OA, Xintela's stem cell treatment for osteoarthritis. The study will be initiated when a manufacturing license is received from the Medical Products Agency enabling the company to produce stem cells in its own GMP facility. BioStock contacted CEO Evy Lundgren-Åkerlund regarding Xintela's achievements during the past year and the plans for 2021.

Xintela uses its patented marker technology XINMARK to develop treatments within both cell therapy and oncology. The primary focus in cell therapy is the development of a stem cell treatment for osteoarthritis in both humans and animals.
In oncology, Xintela develops antibody-based treatments for aggressive tumours, such as the brain tumour glioblastoma and triple-negative breast cancer. The oncology operations are run by the wholly-owned subsidiary Targinta, which is being prepared for a spin-off.
Publication in reputable journal
 2020 was an intense year for Xintela with several milestones reached and significant progress in the company's projects. The year began with the publication of promising results with Xintela's stem cells in the prestigious scientific journal The American Journal of Sports Medicine. The results came from a study on horses with post-traumatic osteoarthritis showing that the selected stem cells are safe and have a positive effect on the joint after a cartilage injury.

The publication can be read here.
The results from the equine study are an important part of the preclinical documentation needed for Xintela's next step – a clinical study in patients with osteoarthritis.
Preparations for clinical study 2021
Xintela aims to initiate a clinical phase I/II study in 2021 with the stem cell product XSTEM-OA in patients with knee osteoarthritis. The last few months have therefore consisted of preparations for the study and extensive validation and quality work regarding the product and the production process.
An important milestone was reached in December when Xintela submitted a manufacturing license application for XSTEM-OA to the Medical Products Agency. The authority will perform an inspection of the GMP facility, the production process, and the stem cell product to ensure that they meet the requirements for Good Manufacturing Practice (GMP).
Once the license is obtained, Xintela can begin producing stem cells at the facility, enabling the start of clinical trials on osteoarthritis patients in 2021. The GMP facility gives Xintela full control and flexibility when it comes to the production and increases the company's appeal in discussions with potential collaboration partners.
The pandemic opened up a new development track 
In the spring of 2020, Xintela was given a grant of SEK 1 million from Vinnova to initiate a preclinical study with the company's stem cells for the treatment of ARDS, a life-threatening and difficult-to-treat lung complication that affects seriously ill Covid-19 patients.

At the end of October, Xintela presented promising partial results from the study which showed that the stem cell treatment XSTEM-ARDS has a potential therapeutic effect on ARDS. All treated animals showed a clear improvement in lung function and a positive reversal of the critical condition – something that is very difficult to achieve with today's ARDS treatments.
If the final study results are successful, the next step will be to evaluate XSTEM-ARDS in patients with ARDS, including seriously ill Covid-19 patients.
Several positive patent news 
Another important event for Xintela in 2020 was the preliminary approval by the European Patent Office (EPO) for the stem cell product XSTEM. Xintela expects to receive the formal approval soon, which means that XSTEM will be patent protected on the European market until 2038. The patent protects the use of XSTEM for treatment of degenerative joint diseases such as osteoarthritis, bone sclerosis, and degenerative disc disease (DDD) as well as traumatic cartilage and bone injuries.
Read BioStock's interview with CEO Evy Lundgren-Åkerlund regarding the patent here.
Another positive patent announcement from 2020 was the approval from the US Patent and Trademark Office (USPTO) of Xintela's quality assurance of chondrocytes. The patent covers the methods used in the company's analytical test, XACT (Xintela Assay for Cell Therapy), which makes it possible to determine the quality and purity of chondrocyte preparations and to select high-quality chondrocytes best suited for repair of damaged cartilage. The patent protects XACT in the US until 2038 and adds significant value in discussions with potential partners and licensees on the important US market.
Strengthening the management team 
On August 19, Xintela announced a strengthening of the management team through the appointments of Peter Ekolind as COO and Thomas Areschoug as CBO. Sven Kili, who previously had a combined role as COO and CMO, decided to focus on the role as CMO and the clinical development work.
Ekolind has extensive experience in several global pharmaceutical companies, including as CEO of Getinge and Avidicare. In his role as COO for Xintela, Ekolind focuses on marketing and communication and supports Xintela's CEO in the management of the company's operations.
Areschoug has extensive experience in biomedical research and development and most recently held a leading role at Business Sweden. After working with business development at Xintela for three years, he took on the role of CBO to focus, among other things, on identifying potential collaboration partners and licensees.
Two key recruitments to the board
As part of the strengthening of the organisation, Xintela also added two board members – Maarten de Château and Lars Hedbys. Both have important knowledge and experience in drug development which is of great value now that Xintela is approaching clinical trials, partnerships, and commercialisation.
Lars Hedbys has significant experience from leading positions, including Site General Manager at AstraZeneca R&D Lund and CEO of Idogen. He currently serves on several boards, e.g. as Chairman of the Board of Scandinavian ChemoTech and board member of RhoVac.
Maarten de Château currently holds the role of CEO of Sixera Pharma and Buzzard Pharmaceuticals, as well as several board commitments, including as Chairman of the Board of Atrogi. It is also worth mentioning that de Château was the co-founder and CEO of Cormorant Pharmaceuticals – a company working in immuno-oncology and that was acquired by Bristol-Myers Squibb in 2016.
Jeffrey Abbey recruited to Targinta
In December, Jeffrey Abbey was recruited as Senior Management Advisor for the development of Xintela's wholly owned subsidiary Targinta. Abbey has more than 20 years of experience from the pharmaceutical industry, including as CEO of Argos Therapeutics, where he led the company from early phase development to clinical phase III.
Abbey has devoted much of his career to the development of innovative oncology therapies. Thus, he is a good fit for Targinta, where the focus is to develop new treatments for aggressive and difficult-to-treat tumours. Abbey sees great potential in Targinta:
»I believe that Targinta's cutting-edge science will lead to a pipeline of programs that can transform how cancer is treated.  I welcome the opportunity to contribute towards fostering the company's further development« – Jeffrey Abbey 
Good start to 2021 in the oncology program 
Shortly after the turn of the year, Xintela announced that the USPTO intends to grant the patent application for antibody-based treatment of tumours in the central nervous system (CNS), i.e., the brain and spinal cord. When it comes to brain tumours, Xintela has chosen to initially focus on the aggressive brain tumour glioblastoma.
However, this is not the only recent patent success for Xintela's oncology program. In 2020, the EPO approved a corresponding patent in Europe. Both the US and European patents are valid until 2036.
Xintela's CEO comments
BioStock contacted Xintela's CEO Evy Lundgren-Åkerlund to hear her thoughts on the past year and the plans for 2021.
Evy, you and your colleagues at Xintela accomplished a great deal in 2020. What do would you say was your greatest achievement during 2020?
– That we have been able to keep up our activities and deliver important milestones despite the restrictions that Covid-19 has brought with it.
There are still a few steps left before the clinical phase I/IIa study with XSTEM-OA can be initiated, including a manufacturing permit from the Medical Products Agency. Can you tell us a bit about what remains before the study can start?
– Once the manufacturing license is in place, we can start producing XSTEM-OA for the clinical study. In parallel, we have a lot of documentation work to be taken care of before the clinical study, this is done in collaboration with our consultants in Australia and here at home.
»We continue to meet with potential partners with the goal of being able to initiate a development project in veterinary medicine during this year«
Part of your strategy is to develop stem cell products in veterinary medicine for the treatment of horses and dogs. What is the plan for this development track in 2021?
– Our strategy is to develop projects in veterinary medicine together with one or more partners. We continue to meet with potential partners with the goal of being able to initiate a development project during this year.
You have previously communicated that Targinta will be spun off from Xintela at an appropriate time. Can you tell us something about how the work with the spin-off is progressing?
– There is a lot of strategy work going on right now and we continue to evaluate different financing alternatives. At the same time, we are preparing the spin-off with regard to employees, premises, patent portfolio and website, among other things.
– The most important thing, however, is that the oncology projects continue to deliver positive results that will form the basis for a successful Targinta.
» We also have intensive work ahead of us in the oncology projects that during the year will lead to the selection of an antibody candidate and the start of antibody production in preparation for clinical studies.«
Which activities will Xintela put the most effort into in 2021 and what milestones do you hope you will achieve?
– Getting everything in place to start the clinical study on osteoarthritis patients is of course one of our main activities this year. We also have intensive work ahead of us in the oncology projects that during the year will lead to the selection of an antibody candidate and the start of antibody production in preparation for clinical studies. 
Also read BioStock's status report of Xintela here
 
The content of BioStock's news and analyses is independent but the work of BioStock is to a certain degree financed by life science companies. The above article concerns a company from which BioStock has received financing.
Prenumerera på BioStocks nyhetsbrev